Workforce Education Solutions
Attract, Train, and Retain Your Employees
Organizations are constantly changing, challenging employees to develop new skills in order to adapt to the evolving workforce – which is why providing access to the necessary training and education is beneficial to both your staff and your business. Workforce Education Solutions is rethinking the way we approach students and collaboration with industry partners to identify your needs and help you attract, educate, and retain great employees.
Educational Partnership
Provide tuition discounts to employees and create your own scholarships and internships.
Training & Development
Customized education, industry alignment, skills training, professional development, and continuing education.
Hiring Partnerships
Enhance your recruitment efforts with access to alumni and students.
Partnering with the World's Top Leaders
In order to remain relevant in today's ever-evolving workforce, employees are constantly challenged to develop new skills – which is why providing access to the necessary training and education is beneficial to both your staff and your business. Partnering with National University helps your organization realize the full potential of its talent by offering tuition discount scholarships toward earning an associate, bachelor's, or master's degree or certificate.
Educational partnerships provide you the opportunity to:
Provide tuition discounts to your employees
Create your own scholarships and internships
Develop industry, organization, and job-relevant skills training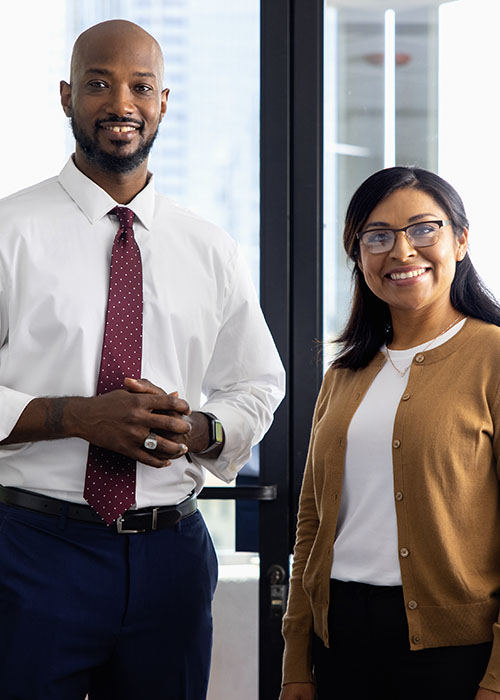 Targeted Solutions to Meet Your Needs
Our team of education and industry experts will partner with you to help diagnose the challenges, skill gaps, and opportunities specific to your company.
Tuition Reduction
NU makes earning a degree more affordable by providing significant tuition savings for employees
Targeted Solutions
We will help you create a customized development solution that targets your current and future needs.
Customized Cohorts
Use our state-of-the-art facilities for conferences, training, or events at preferred partner rental rates.
Specialized Courses
Our team will design courses that complement your business strategy and align with industry competencies.
Customize Your Employees' Education
Workforce Education Solutions Training and Development collaborates with partner organizations to align your workforce's education needs with a wide range of solutions to help your organization continue to grow and remain competitive. Through collaboration between industry and academic partners, we build customized educational opportunities to meet the needs of the workforce. We specialize in identifying the needs of our partners and leveraging our faculty expertise to create and adapt educational experiences to partner needs. Through our collaborative efforts, we have:
Created new certificate programs focused on health care leadership
Developed new academic program specializations targeted to specific industries
Identified new skill development programs to address industry growth opportunities
Created co-branded certificates to leverage multi-partner expertise
Developed continuing education programs designed to enhance and develop professionals
Our training and development team can collaborate with you on all of your workforce education needs, including:
Building customized education programs and certificates
Providing professional training and skill-building
Developing opportunities for professional development
Creating continuing education programs to support licensure requirements
Enhance Your Recruitment Efforts
Connect with over 30,000 adult students and 185,000+ alumni to fill your organization's talent pipelines.
Access to top talent
Pathway development
Curriculum alignment to industry and company standards
Why Choose National University?
We're proud to be San Diego's largest private nonprofit university, founded in 1971 by retired U.S. Navy Capt. David Chigos. Our mission is to provide accessible, achievable higher education to adult learners. Today, we educate students from across the U.S. and around the globe, with over 185,000 alumni worldwide.
Four-Week Courses
Focus on one subject at a time – one month at a time – and finish your degree faster.
On Campus or Online
Study when and where it's convenient for you with evening, weekend, and 100% online classes.
75+ Degree Programs
Choose from associate, bachelor's, and master's degrees, plus credentials and certificates.
WSCUC Accredited
Earn your degree from a private nonprofit that's accredited by WASC Senior College and University Commission.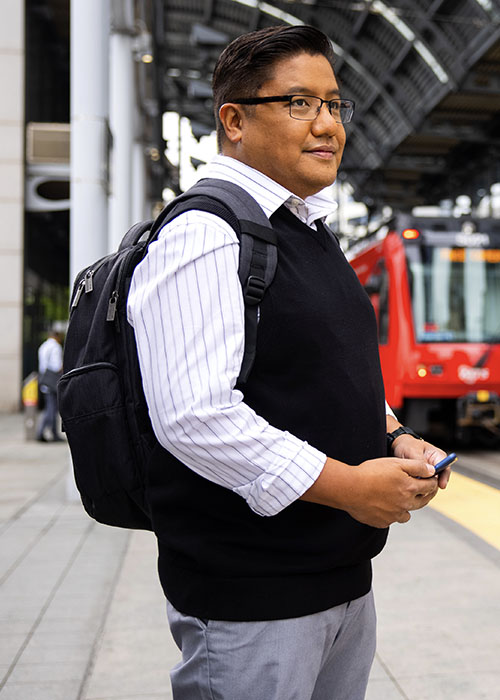 Contact National University Today
Learn more about National Workforce Education Solutions. Fill out the form below or contact us at [email protected]