Doctorate of Marriage
and Family Therapy
(DMFT)
100% ONLINE DMFT
Complete your studies on your own time.
NEW START DATE EVERY MONDAY
Start your first course when it's convenient for you.
54 MONTHS TO YOUR DMFT
Finish your DMFT in just 20 courses.
National and Northcentral have merged, and this program is now offered by NU. Learn more.
Doctorate of Marriage and Family Therapy
Bring families together with the 100% online Doctorate of Marriage and Family Therapy (DMFT) degree program at National University. As a student, you'll receive a high-quality education and training experience as you prepare for a career in marriage and family therapy.
NU's DMFT program gives you the skills needed for effective relational and systemic practice. You'll study program development and evaluation, grant writing, advanced clinical education, research coursework, and supervision.
Prepare for a Marriage & Family Therapy Career
As a graduate of National University's DMFT, you'll be prepared to provide clinical services, supervise other clinicians, serve in administrative positions, and oversee mental health practices.
Tailor your NU online DMFT to match your interests with one of these specializations:
Child and Adolescent Therapy
Couple Therapy
General Family Therapy
Systemic Administration and Entrepreneurship
Systemic Organizational Leadership
Therapy with Military Families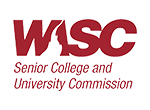 The Western Association of Schools and Colleges (WASC) accredits public and private schools, colleges, and universities in the U.S.
Course Details
Credit Hours: 60
Courses: 20
Estimated Time to Complete: 54 months
The Doctorate of Marriage and Family Therapy (DMFT) degree program can be completed in 60 credits. Core and specialization courses are 8 weeks; practicum and dissertation courses run 12 weeks for this program.
Course Sequence
This program can be completed with a minimum of 60 credit hours, but may require additional credit hours, depending on the time required to complete the doctoral project. If granted, additional courses will be added to the student degree program in alignment with the SAP and Academic Maximum Time to Completion policies. Students who do not complete their program in accordance with these policies may be dismissed.
DMFT-7000 – Foundations of Relational/System Ethics and Practice
DMFT-7501 – Foundations of Relational/Systemic Intervention
DMFT-7502 – Fundamentals of Scholarly Writing
DMFT-7201 – Program Development for MFTs
CMP-9611M – DMFT Portfolio I
DMFT-7112 – Program Evaluation and Monitoring in MFT
DMFT-7503 – Relational/Systemic Approaches to Research and Scholarship
Relational/Systemic Theories & Applications Course **
CMP-9612M – DMFT Portfolio II
DMFT-8951 – DMFT Doctoral Practicum
OR – MFT-8971 – MFT Supervision Practicum
OR – DMFT-8972 – Systemic Organizational Leadership Practicum
DMFT-8981 – Relational/Systemic Doctoral Internship I
DMFT-8982 – Relational/Systemic Doctoral Internship II
DMFT-8983 – Relational/Systemic Doctoral Internship III
DMFT-7113 – Relational/Systemic Applied Methodologies
CMP-9613M – DMFT Portfolio III
DIS-9911A – Applied Doctoral Introduction
DIS-9912A – Applied Doctoral Proposal
DIS-9913A – Institutional Review Board (IRB) and Data Collection
DIS-9914A – Applied Doctoral Manuscript
CORE AND RELATIONAL/SYSTEMIC THEORIES & APPLICATIONS COURSE OPTIONS
*Core Course Options
Students may choose one of the following:
DMFT-7202 – Grant Writing Concepts and Approaches for MFTs 
MFT-8721 – Constructing a Professional Identity
MFT-8722 – Teaching Systemic Theories
MFT-8723 – Analyzing Supervision Interventions
MFT-8724 – Employing Technology in Supervision
DMFT-8705 – Systemic Leadership
MFT-8712 – Leadership Development in Public and Non-Profit Community Organizations
MFT-8713 – Public or Corporate Policy Making
MFT-8714 – Leadership in Higher Education
**Relational/Systemic Theories & Applications Course Options
Students may choose one of the following:
DMFT-7115 – Relational/Cybernetic Applications in Larger Systems
DMFT-8704 – Systems Consultation
MFT-8101 – Advanced Theories in MFT
MFT-8102 – Dynamics of Family Interaction
Program at a Glance
8 professionally relevant specializations
Total Credit Hours: At Least 63 Credit Hours
Courses: 21 Courses
Recommended Completion Time: 52 Months
Next Start Date: Every Monday
Classroom Size: One
The DMFT degree requires a minimum of 60 credit hours at the graduate level beyond the master's degree.
NU may accept a maximum of 12 semester credit hours in transfer toward the doctoral degree for graduate coursework completed toward a doctoral degree at an accredited college or university with a grade of "B" or better. Transfer credit is only awarded for coursework that is evaluated to be substantially equivalent in content with the required coursework for the DMFT program.
The Doctorate of Marriage and Family Therapy (all specializations) has the following graduation requirements:
A minimum of 48 credit hours of graduate instruction must be completed through NU
Successful completion of all required degree program courses with a Grade Point Average of 3.0 (letter grade of "B") or higher
Official documents on file for basis of admission: a conferred master's degree from an accredited academic institution
Official transcripts on file for all transfer credit hours accepted by the University
All financial obligations must be met before the student will be issued their complimentary diploma and/or degree posted transcript
Beyond these standard graduation requirements, the DMFT program has the following degree requirements:
Online Video Conferencing. In order to complete some of the course requirements, students are required to participate in online video conferencing meetings throughout their time in the program. In order to participate in these video conference sessions, students are required to own or otherwise have access to a computer, a webcam, a headset, a video recording device, and a high-speed Internet connection.
Doctoral Internship. DMFT students are required to complete a 9-month, 20 hour a week, doctoral internship that aligns with their doctoral specialization. Students are required to have a local supervisor with whom they can meet in-person for a minimum of 4 hours per month (i.e., one hour per week). For more information, please read the practicum and internship course descriptions.
Liability Insurance. Prior to beginning any clinical experience, DMFT students are required to submit proof of professional liability insurance.
Supervision Coursework. In addition to advanced coursework in marriage and family therapy, students in the DMFT program must complete a course in MFT supervision methodology. Students seeking to qualify for the Approved Supervisor designation will have to complete the direct supervision and supervision mentoring requirements outside of the program.
Doctoral Comprehensive Evaluation (Portfolio). In pursuit of an applied doctoral degree at NU, students will gain expertise in their academic discipline and in one or more specializations that complement their academic discipline. The three doctoral portfolio courses are intended to assure that students provide artifacts indicating that they have acquired competencies in the following domains: program and professional goals, a relevant course of study, professional experience and plans, research experience and plans, clinical experience and plans, internship outcomes, documentation of academic growth, and the first draft of a dissertation prospectus. The DMFT Portfolio is a living document with major updates throughout the program.
Doctoral Project. The capstone of applied doctoral training is the completion of an applied project process. The DMFT program uses a facilitated capstone process that is purposefully designed to help students follow a step-by-step sequence in the preparation and completion of a doctoral project. For students in the DMFT program, the applied project must be related to marriage and family therapy and be consistent with the student's selected area of specialization. (Note: The applied project portion of the DMFT program can be completed with a minimum of 12 credit hours in Applied Doctoral Experience [ADE] Courses, but may require additional credit hours, depending on the time the student takes to complete the project).
Career Potential with the DMFT
Career Potential*
College / University Administrator
College Professor / Instructor
Family / Behavioral Therapist
Family / School / General Social Worker
Medical Office / Practice Manager
Mental Health / Behavioral Counselor
Researcher / Research Associate
And many more, in public and private facilities of all different sizes!
*Positions may require additional experience, training, and other factors beyond successfully completing this degree program. Depending on where you reside, many positions may also require state licensure, and it is the responsibility of the student to ensure that all licensure requirements are met. We encourage you to also review program specific requirements with an NU advisor. Any data provided on this page is for informational purposes only and does not guarantee that completion of any degree program will achieve the underlying occupation or commensurate salary.
Program Learning Outcomes
As a graduate of National University's Doctorate of Marriage and Family Therapy (DMFT) degree program, you'll be able to:
Cultivate competence in working with diverse populations in professional settings
Appraise ethical conduct in professional contexts
Prepare applied projects designed to make a measurable difference
Develop relational/systemic knowledge and skills
Admissions
Enrolling in a university is a big decision. That's why our dedicated admissions team is here to guide you through the admissions process and help you find the right program for you and your career goals.
To that end, we've simplified and streamlined our application process, so you can get enrolled in your program right away. Because we accept and review applications year round, you can begin class as soon as next month, depending on your program and location of choice.
Learn more about undergraduate, graduate, military, and international student admissions, plus admissions information for transfer students. You can also learn more about our tuition rates and financial aid opportunities.
To speak with our admissions team, call (855) 355-6288 or request information, and an advisor will contact you shortly. If you're ready to apply, simply start your application today

Why Choose National University
Four-Week Courses
75+ Degree Programs
Online or On-Site
Year-Round Enrollment
Military Friendly
We're proud to be a veteran-founded, San Diego-based nonprofit. Since 1971, our mission has been to provide accessible, achievable higher education to adult learners. Today, we educate students from across the U.S. and around the globe, with over 200,000 alumni worldwide.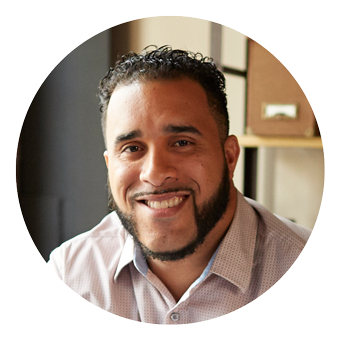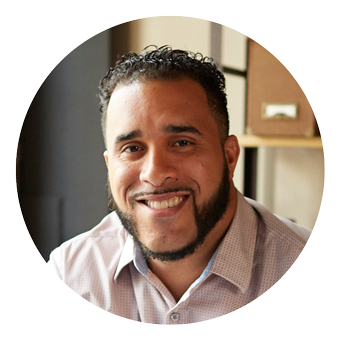 "National University has impacted my career. You can immediately apply what you learn in class to your business."
-Francisco R., Class of 2016


Year of You Scholarship
Do you qualify for a needs-based scholarship? Learn more about the NU Year of You Scholarship and other scholarship opportunities to unlock the door to your dreams!
Frequently Asked Questions (FAQ)
How can I learn more about the profession of Marriage and Family Therapy?
Is it necessary to have a Bachelor's degree in a related area to be admitted into NU's MFT Master's program?
During Practicum and Internship, can I work in a paid placement or do I need to volunteer?
Some of our students volunteer, and some are paid for their time. Either is acceptable. Whether you are paid or not depends on the opportunities available in your area. Some states may specifically require volunteer work while you are a student rather than a paid placement.
Program Disclosure
Successful completion and attainment of National University degrees do not lead to automatic or immediate licensure, employment, or certification in any state/country. The University cannot guarantee that any professional organization or business will accept a graduate's application to sit for any certification, licensure, or related exam for the purpose of professional certification.
Program availability varies by state. Many disciplines, professions, and jobs require disclosure of an individual's criminal history, and a variety of states require background checks to apply to, or be eligible for, certain certificates, registrations, and licenses. Existence of a criminal history may also subject an individual to denial of an initial application for a certificate, registration, or license and/or result in the revocation or suspension of an existing certificate, registration, or license. Requirements can vary by state, occupation, and/or licensing authority.
NU graduates will be subject to additional requirements on a program, certification/licensure, employment, and state-by-state basis that can include one or more of the following items: internships, practicum experience, additional coursework, exams, tests, drug testing, earning an additional degree, and/or other training/education requirements.
All prospective students are advised to review employment, certification, and/or licensure requirements in their state, and to contact the certification/licensing body of the state and/or country where they intend to obtain certification/licensure to verify that these courses/programs qualify in that state/country, prior to enrolling. Prospective students are also advised to regularly review the state's/country's policies and procedures relating to certification/licensure, as those policies are subject to change.
National University degrees do not guarantee employment or salary of any kind. Prospective students are strongly encouraged to review desired job positions to review degrees, education, and/or training required to apply for desired positions. Prospective students should monitor these positions as requirements, salary, and other relevant factors can change over time.