Master of Science in Applied Behavioral Analysis Degree

Millions in Scholarships
Explore National University's scholarship opportunities. Eligibility requirements apply.
Year-Round Enrollment
Our admissions team reviews applications year-round.
230K alumni+ Alumni Worldwide
Become a member of NU's global community.
Learn How to Help People on the Autism Spectrum Modify Their Behavior and Improve Vital Life Skills
National University's Master of Science in Applied Behavioral Analysis program is designed for those who have a true passion for working with individuals on the Autism Spectrum and those with neurodiverse conditions that benefit from behavior change systems. Our curriculum focuses on preparing you to sit for the BACB (Behavior Analyst Certification Board) exam.
ABA is an in-demand and rewarding profession that makes an impact in clients' lives. It's a type of therapy focused on helping the patient to modify their behaviors. When successful, ABA can help the patient establish or improve a wide range of critical skills, including social skills, employment-related skills, communication skills, academic skills, and hygiene-related or self-care skills.
If you want to help people who have behavioral and social challenges, NU's MS in Applied Behavioral Analysis can provide you with the skills you need to accomplish your goals. To learn more about ABA Psychology and autism, please click here.

The Western Association of Schools and Colleges (WASC) accredits public and private schools, colleges, and universities in the U.S.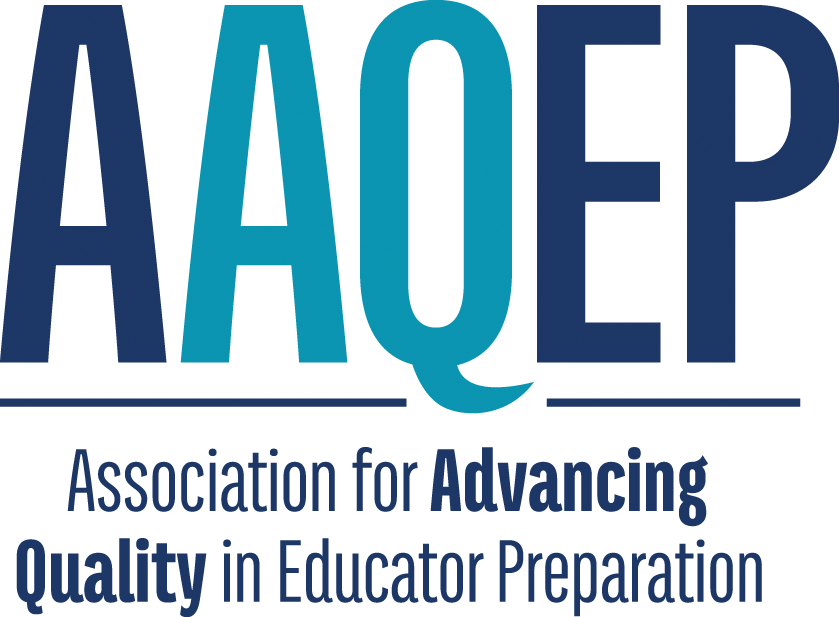 Course Details
Program Requirements
10 courses; 45 quarter units
ABA 620 Philosophical Underpinning ABA – 4.50


Sub Header Text Here
This course identifies the goals of behavioral analysis as a science, explains the philosophical assumptions underlying the science of behavior analysis, describes and explains behavior from the perspective of radical behaviorism and the dimensions of ABA, and distinguishes among the four branches of ABA.
ABA 622 Concepts and Principles of ABA – 4.50


Sub Header Text Here
Prerequisite: ABA 620
Defines the field's fundamental elements: behavior and the environmental antecedent and consequential events that influence it; and introduces key terms and principles that describe relationships among these elements.
ABA 624 Measurement and Design – 4.50


Sub Header Text Here
Prerequisite: ABA 622
Role of measurement in behavior analysis, how to assess the social significance of potential target behaviors, how to interpret graphically displayed data, options for setting criteria for behavior change, state intervention goals in observable and measurable terms, identify potential interventions based on assessment results, and recommend interventions goals and strategies
ABA 626 Functional Behavior Assessment – 4.50


Sub Header Text Here
Prerequisite: ABA 624
Describes an assessment process that explores the purpose a behavior serves for a person, how to conduct a functional analysis of problem behavior, interpret functional assessment data, and the role in treating and preventing problem behaviors.
ABA 628 Behavioral Change Procedures – 4.50


Sub Header Text Here
Prerequisite: ABA 626
Focuses on promoting improved significant social changes in an individual's life and defines the major types of generalized behavior change and strategies and tactics applied behavior analysts use to achieve them.
ABA 630 Developing ABA Interventions – 4.50


Sub Header Text Here
Prerequisite: ABA 628
Describes how to state intervention goals in observable and measurable terms, identify potential interventions based on assessment results, and recommend interventions, strategies, and goals.
ABA 632 Ethics Compliance Code – 4.50


Sub Header Text Here
Prerequisite: ABA 630
Outlines standards of professional practice a code of conduct for behavior analyst, describes strategies and tactics for providing ethically sound client services, and how to achieve, maintain, and to maintain and extend professional competence.
ABA 634 Supervision and Management – 4.50


Sub Header Text Here
Prerequisite: ABA 632
The course focuses on providing the supervisor with instructions on how to facilitate ABA programming with supervises, and to evaluate the effects of supervision.
ABA 636 Application of ABA Skills – 4.50


Sub Header Text Here
Prerequisite: ABA 634
This course is designed to help students achieve fluency skills in applied behavioral skills..
ABA 670 ABA Capstone Project – 4.50


Sub Header Text Here
Prerequisite: ABA 636
The course is designed to utilize within-subject design research strategies when conducting an applied behavior analytical experiment.
Degree and Course Requirements
To receive a Master of Science in Applied Behavior Analysis, students must complete at least 45 quarter units of graduate work. A total of 4.5 quarter units of graduate credit may be granted for equivalent graduate work completed at another institution. To effectively transfer units to this degree, the transferable units were not previously used in earning another advanced degree. In addition, the coursework was completed within the past 7 years. Course equivalence cannot be granted for life experience. Please refer to the graduate information section of the University catalog for admission and evaluation.
Why National University's MS in Applied Behavioral Analysis Program?


Sub Header Text Here
You'll work with faculty who are also experts in the field and have the opportunity to take advantage of their real-world insights. The program is highly individualized and focused on the student learning experience.
NU's curriculum utilizes precision learning and a verified course sequence, which are unique to National University. Additionally, you'll focus on practitioner self-care, social and emotional learning, and cultural competency. You'll also complete a research-based capstone project, and upon completion of the program, we'll help place you in an internship program.
What Can You Do with a Master's in Applied Behavioral Analysis?


Sub Header Text Here
Behavior analysts provide services to individuals, families, group homes, schools, mental health agencies, hospitals, industrial and business settings, and other agencies working with individuals who require intensive behavioral training and/or consultation.
A Master of Science in Applied Behavioral Analysis degree opens doors in a variety of industries, including health care, social assistance, and educational services. Employers in this field are looking for skills in teaching, research, communications, leadership, writing, advocacy, planning, and management.
In order to be eligible to sit for the BACB (Behavior Analyst Certification Board) exam, you must have a master's degree with the verified course sequence (provided by NU) and have 2,000 supervision hours. Once you pass the exam, you are a Board-Certified Behavior Analyst (BCBA).
The career opportunities and rewards within the profession are plentiful. Some of the positions* NU's ABA program can prepare you for include:
Board Certified Behavior Analyst (BCBA)
Licensed Behavior Analyst (LBA)
Registered Behavior Technicians (RBT)
Board Certified Assistant Behavior Analyst (BCaBA)
Behavior Consultant
Behavior Analyst
Behavior Technician
Behavior Specialist
ABA Interventionist
ABA Behavioral Technician
Lead ABA Interventionist
Behavior Lead
Behavior Supervisor
Behavior Intervention Specialist
Behavior Engineers
Organizational Behavior Management Specialist
* SOURCE: Emsi Labor Analyst- Report. Emsi research company homepage at https://www.economicmodeling.com/company/ (Report viewed: May, 2022). DISCLAIMER: The data provided is for informational purposes only. Emsi data and analysis utilizes government sources to provide insights on industries, demographics, employers, in-demand skills, and more to align academic programs with labor market opportunities. Cited projections may not reflect local or short-term economic or job conditions and do not guarantee actual job growth. Current and prospective students should use this data with other available economic data to inform their educational decisions.
Program Learning Outcomes
Upon successful completion of this program, students will be able to:
Explain Radical Behaviorism's foundational concepts and principles from a behavior analytic approach.
Analyze measurement, data display and interpretation in experimental design format.
Integrate the Code of Ethics during the behavior change process and assessment procedures.
Integrate behavior management and performance monitoring during the behavior change process and assessment procedures.
The application of Applied Behavior Analysis in research and daily life.
Conduct research using relevant design, statistical, measurements, data analysis and program evaluation methods to improve student outcomes.
Hear From Our Faculty

"In the heart of ABA lies the belief that every person deserves the chance to shine and be celebrated for who they are."
– Dr. Faheema Abdool-Ghany, BCBA-D, LBA-NY
MSABA Academic Program Director & Assistant Professor
Admissions
Enrolling in a university is a big decision. That's why our dedicated admissions team is here to guide you through the admissions process and help you find the right program for you and your career goals.
To that end, we've simplified and streamlined our application process, so you can get enrolled in your program right away. Because we accept and review applications year round, you can begin class as soon as next month, depending on your program and location of choice.
Learn more about undergraduate, graduate, military, and international student admissions, plus admissions information for transfer students. You can also learn more about our tuition rates and financial aid opportunities.
To speak with our admissions team, call (855) 355-6288 or request information and an advisor will contact you shortly. If you're ready to apply, simply start your application today.

Why Choose National University
190+ Degree Programs
Online or On-Site
Year-Round Enrollment
Military Friendly
We're proud to be a Veteran-founded, San Diego-based nonprofit. Since 1971, our mission has been to provide accessible, achievable higher education to adult learners. Today, we educate students from across the U.S. and around the globe, with over 230,000 alumni worldwide.

"NU offers flexible online courses, supportive professors and staff, and students who can guide you throughout your classes."
-Justine Ileto, Class of 2022

Frequently Asked Questions
What is a master's in applied behavioral analysis?


Sub Header Text Here
A master's degree in ABA provides students with advanced study in research-based theories and findings, arming them with the knowledge to implement the concepts and principles of behavior analysis so as to begin or advance in professional practice.
What degree do you need to be a behavior analyst?


Sub Header Text Here
Aspiring behavior analysts need a master's degree in special education, psychology, or a related field. Depending on the state in which they practice, professionals might also need to meet licensing requirements.
How do I become a BCBA online?


Sub Header Text Here
You can apply online via the BACB's website. The application asks that you show proof of your degree, coursework, and supervised experience; you'll also have to pay an application fee. Once the Behavior Analyst Certification Board sees that you've met these requirements, they will approve your application to be eligible to sit for the BCBA examination.
How do you train for ABA?


Sub Header Text Here
In order to obtain the Behavior Analysts Certification ABA certificate, a person has to complete the required coursework. Most certifications require 270 hours of coursework at an accredited institution if the person holds a master's degree.

The Key Grant Scholarship
Do you qualify for a needs-based scholarship? Learn more about the NU Key Grant Scholarship and other scholarship opportunities to unlock the door to your dreams!
Program Disclosure
Successful completion and attainment of National University degrees do not lead to automatic or immediate licensure, employment, or certification in any state/country. The University cannot guarantee that any professional organization or business will accept a graduate's application to sit for any certification, licensure, or related exam for the purpose of professional certification.
Program availability varies by state. Many disciplines, professions, and jobs require disclosure of an individual's criminal history, and a variety of states require background checks to apply to, or be eligible for, certain certificates, registrations, and licenses. Existence of a criminal history may also subject an individual to denial of an initial application for a certificate, registration, or license and/or result in the revocation or suspension of an existing certificate, registration, or license. Requirements can vary by state, occupation, and/or licensing authority.
NU graduates will be subject to additional requirements on a program, certification/licensure, employment, and state-by-state basis that can include one or more of the following items: internships, practicum experience, additional coursework, exams, tests, drug testing, earning an additional degree, and/or other training/education requirements.
All prospective students are advised to review employment, certification, and/or licensure requirements in their state, and to contact the certification/licensing body of the state and/or country where they intend to obtain certification/licensure to verify that these courses/programs qualify in that state/country, prior to enrolling. Prospective students are also advised to regularly review the state's/country's policies and procedures relating to certification/licensure, as those policies are subject to change.
National University degrees do not guarantee employment or salary of any kind. Prospective students are strongly encouraged to review desired job positions to review degrees, education, and/or training required to apply for desired positions. Prospective students should monitor these positions as requirements, salary, and other relevant factors can change over time.