Doctor of Philosophy
in Organizational
Leadership
NO Residency
We have no residency requirements, no GRE/GMAT
NO Group Work
Allowing you to earn your degree anywhere
100% Online Learning
Complete your Doctor of Criminal Justice online
National and Northcentral have merged, and this program is now offered by NU. Learn more.
Doctor of Philosophy in Organizational Leadership
The PhD in Organizational Leadership program allows you to examine leadership in a multitude of dimensions. Upon completion of the program, you will have gained the knowledge to evaluate major theories and contribute to the body of knowledge in the field of organizational leadership. Fully accredited by Accreditation Council for Business Schools and Programs (ACBSP), a leading accreditation association for business education, this program is aligned with best practices that contribute to continuous improvement of business education.
A challenging, fulfilling, in-depth study of leadership
NU's Doctor of Philosophy in Organizational Leadership program offers a uniquely flexible and individualized approach to your education. With a class size of one, you'll get valuable one-to-one interaction with our all-doctoral faculty. Plus, there are no entrance exam requirements, saving you time and money.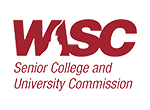 The Western Association of Schools and Colleges (WASC) accredits public and private schools, colleges, and universities in the U.S.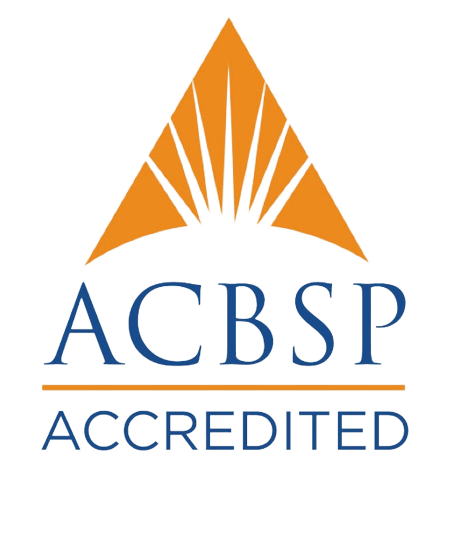 *The DBA program is accredited by ACBSP; however, the Health Services, Industrial/Organizational Psychology, and Information Technology specializations are not.
Program at a Glance

Total Credit Hours: 60 Credit Hours
Courses: 20 Courses
Recommended Completion Time: 38 Months
Next Start Date: Every Monday
Classroom Size: One
Program Learning Outcomes
At National University, you can earn your Doctor of Philosophy in Organizational Leadership degree online, when it's convenient for you. And although you attend class online, you still receive the personal support and guidance you deserve thanks to our one-to-one learning model. We also have no residency requirements, no GRE/GMAT requirements, and no group projects. This offers the flexibility you need to fit higher education into your busy schedule.
Learning Objectives
Upon successful completion of National University's PhD in Organizational Leadership program, you'll be able to:
Evaluate theories of organizational leadership for their academic and practical value
Assess an organization's potential for positive change
Contribute to the body of knowledge in the field of organizational leadership
Formulate strategies to solve contemporary organizational issues
Career Potential
Leadership professionals with specialized knowledge and skills are in demand and can pursue a broad range of career opportunities. According to Emsi labor market analytics and economic data* some of the top occupations in the filed include:
General and operations managers
Human resources managers
Directors of diversity and inclusion
Computer and IT managers
Management analysts and consultants
Financial and marketing managers
Educational administrators
Business transformation specialists
Emsi also confirms some of the top employers for professionals who have earned this degree include Amazon, Boeing, and many others across a wide variety of industries including:
Management /Business Consulting (Guidehouse, Accenture, Deloitte)
Finance (Wells Fargo, Citigroup)
Healthcare (Anthem, Highmark Health, Humana)
Biotech/Pharma (Pfizer, Thermo Fisher Scientific)
IT/Computer (Microsoft)
Organizational Leadership at the master's or PhD education level often leads to director-level positions responsible for senior management and organizational oversight responsibilities. There are also a variety of niched career fields that offer excellent opportunities for graduates with academic backgrounds in:
Organizational change
Leadership studies
Strategic planning
Project management
*SOURCE: Emsi Labor Analyst- Report. Emsi research company homepage at https://www.economicmodeling.com/company/ (Report viewed: 4/18/2022). DISCLAIMER: The data provided is for Informational purposes only. Emsi data and analysis utilizes government sources to provide insights on industries, demographics, employers, in-demand skills, and more to align academic programs with labor market opportunities. Cited projections may not reflect local or short-term economic or job conditions and do not guarantee actual job growth. Current and prospective students should use this data with other available economic data to inform their educational decisions.
Admissions
Enrolling in a university is a big decision. That's why our dedicated admissions team is here to guide you through the admissions process and help you find the right program for you and your career goals.
To that end, we've simplified and streamlined our application process, so you can get enrolled in your program right away. Because we accept and review applications year round, you can begin class as soon as next month, depending on your program and location of choice.
Learn more about undergraduate, graduate, military, and international student admissions, plus admissions information for transfer students. You can also learn more about our tuition rates and financial aid opportunities.
To speak with our admissions team, call (855) 355-6288 or request information, and an advisor will contact you shortly. If you're ready to apply, simply start your application today

Why Choose National University
Four-Week Courses
75+ Degree Programs
Online or On-Site
Year-Round Enrollment
Military Friendly
We're proud to be a veteran-founded, San Diego-based nonprofit. Since 1971, our mission has been to provide accessible, achievable higher education to adult learners. Today, we educate students from across the U.S. and around the globe, with over 200,000 alumni worldwide.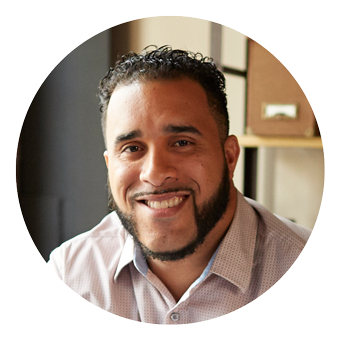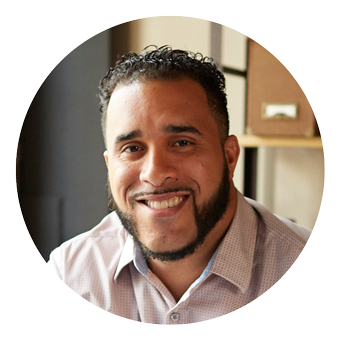 "National University has impacted my career. You can immediately apply what you learn in class to your business."
-Francisco R., Class of 2016


Year of You Scholarship
Do you qualify for a needs-based scholarship? Learn more about the NU Year of You Scholarship and other scholarship opportunities to unlock the door to your dreams!
the Accreditation Council for Business Schools and Programs (ACBSP)
As a leading accreditation association for business education, the Accreditation Council for Business Schools and Programs (ACBSP) "develops, promotes, and recognizes best practices that contribute to continuous improvement of business education." The Association emphasizes the importance of "learning how to learn," balancing teaching and research activities to enhance the quality of classroom instruction and contribute to student learning. To learn more about the ACBSP, visit their website.
Program Disclosure
Successful completion and attainment of National University degrees do not lead to automatic or immediate licensure, employment, or certification in any state/country. The University cannot guarantee that any professional organization or business will accept a graduate's application to sit for any certification, licensure, or related exam for the purpose of professional certification.
Program availability varies by state. Many disciplines, professions, and jobs require disclosure of an individual's criminal history, and a variety of states require background checks to apply to, or be eligible for, certain certificates, registrations, and licenses. Existence of a criminal history may also subject an individual to denial of an initial application for a certificate, registration, or license and/or result in the revocation or suspension of an existing certificate, registration, or license. Requirements can vary by state, occupation, and/or licensing authority.
NU graduates will be subject to additional requirements on a program, certification/licensure, employment, and state-by-state basis that can include one or more of the following items: internships, practicum experience, additional coursework, exams, tests, drug testing, earning an additional degree, and/or other training/education requirements.
All prospective students are advised to review employment, certification, and/or licensure requirements in their state, and to contact the certification/licensing body of the state and/or country where they intend to obtain certification/licensure to verify that these courses/programs qualify in that state/country, prior to enrolling. Prospective students are also advised to regularly review the state's/country's policies and procedures relating to certification/licensure, as those policies are subject to change.
National University degrees do not guarantee employment or salary of any kind. Prospective students are strongly encouraged to review desired job positions to review degrees, education, and/or training required to apply for desired positions. Prospective students should monitor these positions as requirements, salary, and other relevant factors can change over time.