Master of Public Administration (MPA) Degree
4-week Courses
Start sooner and finish faster with our innovative course design.
Year-Round Enrollment
Our admissions team reviews applications year-round.
230K+ Alumni Worldwide
Become a member of NU's global community.
Master of Public Administration (MPA)
As society's challenges have become more complex, the need has grown for socially conscious citizens with an avid interest in politics, foreign affairs, and public policy to step up and take a lead role in government management. National University's Master of Public Administration (MPA) degree program will prepare you to do just that.
This curriculum focuses on how to apply traditional business skills (financial management, budgeting, research, etc.) to the unique challenges of public administration. Among the skills you'll be taught are how to utilize critical thinking and research methods, assess new public management, analyze political influences and governmental power division, evaluate government employees and public administration strategies and decision, and synthesize grant proposal resources and approaches.
Become an Effective Leader in Government and Nonprofit Organizations.
If that sounds like a lot, you're right, but with your MPA credentials, you'll be prepared for a high-level position in government management at the federal, state, and local levels, as well as for senior leadership positions in nonprofit management.

The Western Association of Schools and Colleges (WASC) accredits public and private schools, colleges, and universities in the U.S.
Course Details
Program Requirements
8 courses; 36 quarter units
PAD 620 Foundations of Public Admin – 4.50


Sub Header Text Here
A general survey course covering the role of the public sector manager in American society today. Studies current issues and leading concepts in the field of non-profit management.
PAD 622 Seminar in Urban Affairs – 4.50


Sub Header Text Here
An examination of influences affecting decisions in the urban political arena. Covers segments of the community that impact the decision-making process (i.e., employee groups, labor influences, community groups, media and other special interests). Examines the relationship between intergovernmental agencies.
PAD 626 Public Personnel Policy – 4.50


Sub Header Text Here
An examination of the important aspects of personnel management in government, including civil service procedures, affirmative action, employee motivation and organizational development.
PAD 627 Quantitative Methods – 4.50


Sub Header Text Here
A practical study of graphical methods and statistical procedures specifically aimed at presenting, interpreting and solving problems related to public administration.
PAD 628 Ethics – 4.50


Sub Header Text Here
Role, values, and issues of public management in democratic governance, citizen participation, power structures, and professional codes of conduct.
PAD 631 Urban Planning & Redevelopment – 4.50


Sub Header Text Here
An examination of historical development of urban planning practices and concepts, general plans and their elements in the urban community. Also discusses the use of technology in planning. Students must complete a minimum of five Public Administration courses prior to taking this course.
PAD 632 Finance Mgt & Grant Admin – 4.50


Sub Header Text Here
An exploration of current governmental fiscal management techniques and issues. Examines various types of financial and technical assistance to quasi-governmental and non-profit management organizations.
PAD 644 MPA Project – 4.50


Sub Header Text Here
A project where students work in teams or individually under the guidance of an assigned faculty advisor. Students clarify research topics and identify data sources in preparation for the project. Students then gather data and present their research in both written and oral form to faculty and classmates. Grading is H, S, or U only. PAD 644 is two months in length.
Program Electives
4 courses; 18 quarter units
Students must complete four graduate courses from the following subject areas to meet the elective requirement: CJA, HUB, SCD, HRM, LED. Students who elect to have an area of specialization are not required to take additional elective requirements.
Specialization in Human Resource Management
Specialization Requirements:
4 courses; 18 quarter units
HRM 630 Legal, Ethical & Safety Issues – 4.50


Sub Header Text Here
A comprehensive analysis of the laws and regulations, both federal and state, that impact human resources management. The course emphasizes equal employment opportunity affirmative action, health and safety, privacy of information and methods of liability prevention in employment matters. Integrated into the course are aspects of ethical considerations as related to Human Resources Management, including employer use of power, organizational business practices, and safety concerns.
HRM 637 Workforce Plan, Dev & Outsourc – 4.50


Sub Header Text Here
A comparison and evaluation of planning, organizing, directing and monitoring of human resources planning processes, including recruiting, selecting, placing and integrating individuals within organizations. A key aspect of the course is the selection process (testing and assessment of skills and traits that influence work performance), employee orientation and integration (employee development and career planning), and aspects of performance management. The course also covers current trends in employee outsourcing.
ODV 606 Seminar in Training & Developm – 4.50


Sub Header Text Here
Employee development is the responsibility of the line manager, the human resources professional, and the employee. This course provides essential managerial-level comprehension of training theory and its practical applications in the business and management environment. Students learn the functions and duties of training: trainer/developer, the identification and assessment of training needs, program design and development, selection of delivery methods and means of instruction, the implementation of training programs, and evaluation. The course integrates training and development, organizational development and career development, critical components of Human Resource Development.
HRM 667 Compensation & Benefits – 4.50


Sub Header Text Here
This course provides an overview of the latest technology as it applies to the human resources function and its impact of human resource management administration and organizational development. The course also integrates and assesses fundamental aspects of wage, salary, benefit administration, and employee rewards and incentives as they are becoming increasingly supported by automated systems.
Specialization in Organizational Leadership
Specialization Requirements:
4 courses; 18 quarter units
LED 602 Developing Groups and Teams – 4.50


Sub Header Text Here
The formation and development of groups through effective leadership is the focus of this course. Team communication styles and roles within teams are examined. Strategies that foster creativity in groups are discussed. The impact of technology on teams and communication styles is evaluated. Students learn experientially about groups and teams and the impact of diverse ethical perspectives by participating in group activities and observing leadership in small groups.
LED 603 Leadership in the 21st Century – 4.50


Sub Header Text Here
Examination of emerging forms of leadership, influence and power, chaos and collaboration. The course will analyze multiple organizations within the private and public sectors, and will draw upon diverse perspectives, ethical considerations and applied approaches. Participate in experiential approaches to learning leadership skills which may include the classroom as a temporary organization to be examined in real time.
LED 604 Leading Change and Adaptation – 4.50


Sub Header Text Here
Course topics will focus on the dynamics of change, organizational redesign, and the essential skills necessary for leaders to initiate corporate and organizational transformations. Resistance and acceptance of change initiatives, including the impact of organizational culture will be examined. Students will strengthen their leadership skills and strategies in order to initiate and implement change through problem-solving experiences across a broad range of organizational contexts.
LED 605 Conflict and Power Dynamics – 4.50


Sub Header Text Here
Integration of the knowledge, skills, and abilities required to design, conduct, and evaluate effective conflict resolution and negotiation practices. Course topics include interpersonal and intra-group conflict resolution; persuasion, problem solving techniques and decision-making in conflict resolution; overcoming bias, anger, and retaliation. Students will develop leadership and dialogue skills used to navigate conflict situations, and begin to detect conflicts as potential clues of organizational challenges.
Degree and Course Requirements
To be awarded a Master of Public Administration, students must complete at least 54 quarter units of graduate work. A total of 13.5 quarter units of graduate credit may be granted for equivalent graduate work completed at another institution, as it applies to this degree and provided the units were not used in earning another advanced degree. Students should refer to the section on graduate admission requirements for specific information regarding application and evaluation.
For students in the Bachelor of Public Administration/BS in Criminal Justice Administration/BS in Domestic Security Management/BA Political Science/MPA transition program, the University will waive up to two public administration courses taken as part of the bachelor's degree (see BS in Bachelor of Public Administration/Criminal Justice Administration/BS in Domestic Security Management/BA Political Science transition program), but these students must still meet the residency requirements for the MPA. The number of courses waived is dependent on the courses taken and grades earned in the transition program.
Specializations
Master of Public Administration in Organizational Leadership
The Organizational Leadership specialization prepares professionals to become proactive, problem-solving, change-oriented leaders in dynamic organizations. The instruction, experiential exercises, and capstone thesis are for those desiring to understand and apply the technical and reflective processes that accompany leadership opportunities in the modern workplace — whether business or nonprofit, domestic or international.
Learn More
Master of Public Administration in Human Resource Management
The Human Resource Management (HRM) specialization prepares you to manage people, their needs, and their organizational performance. Coursework focuses on recruiting, selecting, training, evaluating, and compensating employees. You'll explore changes in the workplace — such as governmental regulations, global competition, developing technologies, and organizational transformations — and their influence on worker performance. With technical knowledge and practical skills for supporting a multicultural workforce, you'll be ready to bring new ideas, efficient tools, and leadership skills to managing an organization's most valuable resource: its people.
Learn More
Why Earn Your MPA Degree at National University?


Sub Header Text Here
Public Administrators in leadership positions need advanced skills in everything from finance, accounting, auditing, and economics to strategic planning, project management, public policy, and data analysis. NU's MPA program is designed to prepare you to utilize critical thinking and research methods, evaluate new public management, analyze political influences and governmental power division, evaluate government employees and public administration strategies and decision, and synthesize grant proposal resources and approaches.It's possible to complete this program in 13 months or less if you have the proper prerequisite background.* By the time you graduate, you'll be equipped with the knowledge required to manage a wide variety of public agencies and organization. Because you'll be studying in a cohort of likeminded professionals, you'll be building a network of professionals already working in various fields of government.
What You Can Do with an MPA Degree.


Sub Header Text Here
About 29,200 openings for administrative services and facilities managers are projected each year, according to the Bureau of Labor Statistics, with an annual median wage of $98,890 for administrative services and facilities managers. Operations specialties managers can make significantly more.
Clearly, senior-level public administrators with the knowledge and credentials to plan, direct, and coordinate activities that help an organization run efficiently are in demand and well compensated. Emsi Labor Analyst data* suggests that employers in public administration seek highly educated professionals, such as those who have earned a market-relevant MPA degree, to fill leadership positions, such as:
Budget Analysts
Accountants
Program Managers, Specialists, and Coordinators
Executive Directors
Management Analysts
City Managers
Auditors
Directors and Managers of Human Resources
Project and Program Managers
Quality and Compliance Managers
Some of the industries where MPA graduates can expect to be in demand include:
Public Administration
Educational Services
Healthcare and Social Assistance
Professional, Scientific, and Technical Services
Utilities
Finance and Insurance
Click here to learn more about career opportunities in public administration.
SOURCE: Emsi Labor Analyst- Report. Emsi research company homepage at https://www.economicmodeling.com/company/ (Report viewed: April 6, 2022.) DISCLAIMER: The data provided is for Informational purposes only. Emsi data and analysis utilizes government sources to provide insights on industries, demographics, employers, in-demand skills, and more to align academic programs with labor market opportunities. Cited projections may not reflect local or short-term economic or job conditions and do not guarantee actual job growth. Current and prospective students should use this data with other available economic data to inform their educational decisions.
The Differences Between an MPA and an MBA Degree


Sub Header Text Here
If your goal is to move into management, improve your leadership skills, or increase your salary, one approach is pursuing a graduate degree in your field or a closely related field. Many specialized master's degree programs offer courses and training that can advance your expertise and potential for a higher-level position; two popular examples are the Master's in Public Administration (MPA) and Master's in Business Administration (MBA).The MBA has long been considered a top credential in the business field, and the newer MPA adds a focus on public service. The main difference is the direction you want your career to take. Most MBA graduates tend to follow a career path that leads them into business, banking, or retail. NU's Master's in Public Administration is designed to prepare you follow your passion into areas affecting our communities and neighbors and positions in either public or nonprofit areas, including:
City manager
County administrator
Mayor
Director of economic development
Executive director of a nonprofit
Membership director
Advocacy director
Program director
Grant administrator
To learn more about the difference between an MPA and an MBA degree, click here.
Earn Your MPA with a Specialization in Human Resource Management


Sub Header Text Here
Because different career tracks require different knowledge and skill sets, NU's MPA program offers an industry-relevant specialization in HR Management, which focuses on managing people, the human resource of the organization.Moving beyond common sense and good interpersonal skills, you'll develop the knowledge to recruit, select, train, evaluate and compensate employees. You'll also examine how changes in the workplace, such as governmental regulations, global competition, developing technologies, and organizational transformations influence the performance and productivity of workers. Technical knowledge and practical skills for dealing with a multicultural workforce offer new ideas on leadership and effective tools for managing human resource. Upon successful completion of this program, you'll know how to:
Complete a job analysis of a specific job to be used for recruiting, selection, performance appraisal, training, and compensation
Develop a recruiting plan and design a selection process for recruiting, interviewing, and selecting candidates for employment for jobs within an organization
Conduct a needs assessment and design a training program for current employees on a specific topic related to organizational goals
Assess benefits relevant to the employee population and organizational structure, and formulate a compensation system based upon merit, knowledge, and skill acquisition
Recognize, analyze, and effectively address ethical, legal, and safety challenges faced in the workplace, and develop methods designed to prevent employer liability
Earn Your MPA with a Specialization in Organizational Management


Sub Header Text Here
Because different career tracks require different knowledge and skill sets, NU's MPA program offers an industry-relevant specialization in Organizational Leadership, which focuses on preparing diverse adult learners to become effective, change-oriented leaders in an international society.This area of specialization is ideal for individuals who desire to understand the technical and reflective processes that often accompany opportunities to exercise leadership in profit and not-for-profit organizations. Upon successful completion of this program, you'll know how to:
Distinguish between multiple approaches for exercising leadership to promote innovation and confront complex issues within organizations
Interpret organizational dynamics, group dynamics, and engage in systems thinking in order to promote the development of a learning organization capable of innovation, adaptation, and orchestrating conflict
Evaluate ethical issues and aid organizational members in creating a culture appropriate to the organizational and global environment that supports operating in environments of diversity, uncertainty, and unpredictability
Distinguish between the functions of authority, power, and the practice of leadership, and utilize frameworks that serve organizational purposes
A Convenient, Online Learning Experience


Sub Header Text Here
All coursework in National University's MPA degree program can be taken online. Most online courses offer one or two live voice/visual evening sessions per week, in which instructors orally explain important concepts, visually illustrate problem-solving techniques, and respond to student questions. These sessions are recorded so that students who are unable to attend at the scheduled time can play back the video recording at a convenient time.
Program Learning Outcomes
Utilize critical thinking and research methods relevant to public administration in a multi-cultural environment.
Evaluate the concept of new public management within a historical context.
Analyze the impact of political influences on the public sector decision-making process.
Analyze the division of power within American government as established by the U.S. Constitution.
Describe, analyze, and evaluate the various approaches to managing government employees.
Evaluate the effectiveness of public administration strategies for dealing with the media, community, and local government agencies.
Evaluate the impact of public administration decisions on urban planning and redevelopment.
Synthesize resources and approaches for developing grant proposals for community programs and services.
Hear From Our Faculty
A Master of Public Administration (MPA) degree will prepare you for a high-level position in government at the federal, state, and local levels. Apply online today.
Admissions
Enrolling in a university is a big decision. That's why our dedicated admissions team is here to guide you through the admissions process and help you find the right program for you and your career goals.
To that end, we've simplified and streamlined our application process, so you can get enrolled in your program right away. Because we accept and review applications year round, you can begin class as soon as next month, depending on your program and location of choice.
Learn more about undergraduate, graduate, military, and international student admissions, plus admissions information for transfer students. You can also learn more about our tuition rates and financial aid opportunities.
To speak with our admissions team, call (855) 355-6288 or request information and an advisor will contact you shortly. If you're ready to apply, simply start your application today.

Why Choose National University
Four-Week Courses
190+ Degree Programs
Online or On-Site
Year-Round Enrollment
Military Friendly
We're proud to be a Veteran-founded, San Diego-based nonprofit. Since 1971, our mission has been to provide accessible, achievable higher education to adult learners. Today, we educate students from across the U.S. and around the globe, with over 230,000 alumni worldwide.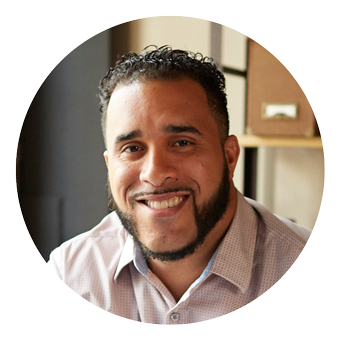 "National University has impacted my career. You can immediately apply what you learn in class to your business."
-Francisco R., Class of 2016


The Key Grant Scholarship
Do you qualify for a needs-based scholarship? Learn more about the NU Key Grant Scholarship and other scholarship opportunities to unlock the door to your dreams!
Program Disclosure
Successful completion and attainment of National University degrees do not lead to automatic or immediate licensure, employment, or certification in any state/country. The University cannot guarantee that any professional organization or business will accept a graduate's application to sit for any certification, licensure, or related exam for the purpose of professional certification.
Program availability varies by state. Many disciplines, professions, and jobs require disclosure of an individual's criminal history, and a variety of states require background checks to apply to, or be eligible for, certain certificates, registrations, and licenses. Existence of a criminal history may also subject an individual to denial of an initial application for a certificate, registration, or license and/or result in the revocation or suspension of an existing certificate, registration, or license. Requirements can vary by state, occupation, and/or licensing authority.
NU graduates will be subject to additional requirements on a program, certification/licensure, employment, and state-by-state basis that can include one or more of the following items: internships, practicum experience, additional coursework, exams, tests, drug testing, earning an additional degree, and/or other training/education requirements.
All prospective students are advised to review employment, certification, and/or licensure requirements in their state, and to contact the certification/licensing body of the state and/or country where they intend to obtain certification/licensure to verify that these courses/programs qualify in that state/country, prior to enrolling. Prospective students are also advised to regularly review the state's/country's policies and procedures relating to certification/licensure, as those policies are subject to change.
National University degrees do not guarantee employment or salary of any kind. Prospective students are strongly encouraged to review desired job positions to review degrees, education, and/or training required to apply for desired positions. Prospective students should monitor these positions as requirements, salary, and other relevant factors can change over time.