Doctor of Philosophy
in Business Administration
(PhD-BA)
100% ONLINE PhD-BA
Complete your studies on your own time.
NEW START DATE EVERY MONDAY
Start your first course when it's convenient for you.
40 MONTHS TO YOUR PhD-BA
Finish your PhD-BA in just 20 courses.
National and Northcentral have merged, and this program is now offered by NU. Learn more.
Enhance and Advance the Global Economy
Learn to tackle the biggest challenges in our global economy with the 100% online Doctor of Philosophy in Business Administration (PhD-BA) degree program at National University. This advanced degree allows you to focus on research-based leadership strategies. As a doctoral candidate, you'll be challenged to enhance your field with a dissertation on a subject unique to your experience and proven expertise.
NU's PhD-BA program provides high-level training for senior leadership positions, with an opportunity to build the skills to meet the greatest challenges in today's business world. Refine your existing knowledge and delve into emerging technologies while you gain a wealth of experience from your mentoring professors.
The PhD-BA at National University is a research-based program designed to prepare you for positions in the private and public sectors by enhancing knowledge and competencies appropriate to a leadership role in business, administration, and technology management.
You can tailor your NU online PhD-BA to match your interests with one of these 10 specializations:
Advanced Accounting
Financial Management
Global Business Management
Health Services Specialization
Homeland Security: Leadership & Policy (HS)
Industrial/Organizational Psychology
Information Technology
Organizational Leadership
Project Management
Strategic Marketing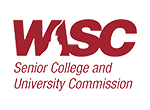 The Western Association of Schools and Colleges (WASC) accredits public and private schools, colleges, and universities in the U.S.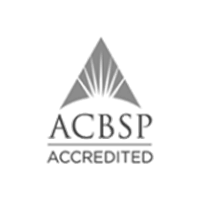 *The DBA program is accredited by ACBSP; however, the Health Services, Industrial/Organizational Psychology, and Information Technology specializations are not.
Course Details
Credit Hours: 60
Courses: 20
Estimated Time to Complete: 40 Months
The Doctor of Philosophy in Business Administration (PhD-BA) program can be completed in 60 credits. Each foundational course runs 8 weeks, and dissertation courses run 12 weeks.
Course Sequence
The PhD program requires a minimum of 60 credits. Additional credit hours may be allowed as needed to complete the dissertation research. If granted, additional courses will be added to the student degree program in alignment with the SAP and Academic Maximum Time to Completion policies. Students who do not complete their program in accordance with these policies may be dismissed.
Courses taken to satisfy the fundamental requirements may not be counted toward completion of required specializations courses or electives.
Students who complete at least 15 credit hours in a single area of specialization at NU (not counting foundational courses) may elect to have the specialization recorded on their transcript and diploma. Students may also opt for a General Business specialization, electing 15 credit hours of cross-discipline courses. Elective courses must be appropriate to the student's degree program.
The PhD in Business requires a minimum of five core courses, five specialization courses, two statistical courses, five research courses, and one doctoral elective course. Upon completion of these course requirements, students advance to the doctoral sequence of courses. A minimum of four dissertation research courses must be completed in order to complete the program.
Required Foundational Courses must be taken first and in sequence. Evaluation track students will take SKS-7001 after BUS-7101 and before BUS-7110. Following the completion of Foundational, Specialization, Research, and Doctoral Elective courses must be taken in sequence as described.
BUS-7101 – Changing Times: Business Administration in the 21st Century
SKS-7001 – Doctoral Comprehensive Strategic Knowledge Studies -Required Course for Entry-Track Students
BUS-7110 – The Business Environment
BUS-7120 – Business Financial Systems
BUS-7130 – Business Leadership & Strategy
Doctoral Level Elective #1
BUS-7100 – Scholarly Literature Review
BUS-7320 – Quantitative Research Design & Methodology
BUS-7380 – Qualitative Research Design and Methodology
CMP-9701B – Pre-Candidacy Prospectus
DIS-9901A – Components of the Dissertation
DIS-9902A – The Dissertation Proposal
DIS-9903A – Institutional Review Board (IRB) and Data Collection
DIS-9904A – The Dissertation Manuscript and Defense
Program at a Glance
16 professionally relevant specializations*
Total Credit Hours: At least 60 Credit Hours
Courses: 20 Courses
Recommended Completion Time: 38 Months
Next Start Date: Every Monday
Classroom Size: One
*The PhD-BA program is accredited by ACBSP; however, the Applied Computer Science, Computer and Information Security, Healthcare Administration, Industrial Organizational Psychology, Management of Engineering and Technology, and Management Information Systems, specializations are not.
Admission to the Doctorate programs requires a master's degree from an accredited institution.
The University may accept a maximum of 12 semester credit hours in transfer toward the doctoral degree for graduate coursework completed at an accredited college or university with a grade of "B" or better.
The PhD degree programs in business have the following graduation requirements:
A minimum of 48 credit hours of graduate instruction must be completed through NU
Grade Point Average of 3.0 (letter grade of "B") or higher
Satisfactory completion of the PhD-BA Pre-Candidacy Prospectus
University Approval of Dissertation Manuscript and Oral Defense completed
Submission of the approved final dissertation manuscript to the University Registrar, including the original unbound dissertation manuscript and an electronic copy
Official documents on file for basis of admission: a conferred master's degree from an accredited academic institution
Official transcripts on file for all transfer credit hours accepted by the University
All financial obligations must be met before the student will be issued their diploma and/or degree posted transcript.
Career Potential with the PhD-BA
Administrative Services Managers/Directors
Business Teacher
Chief Executives
General and Operations Managers/Directors
Industrial Production Managers/Directors
Loss Prevention Managers/Directors
Market Research Analysts
Operations Research Managers/Directors
Postsecondary Management Analysts
Regulatory Affairs Managers/Directors
Sales Managers/Directors
Security Managers/Directors
Social and Community Service Managers/Directors
Storage and Distribution Managers/Directors
Supply Chain Managers/Directors
Transportation Managers/Directors
*Positions may require additional experience, training, and other factors beyond successfully completing this degree program. Depending on where you reside, many positions may also require state licensure, and it is the responsibility of the student to ensure that all licensure requirements are met. We encourage you to also review program specific requirements with an NU advisor. Any data provided on this page is for informational purposes only and does not guarantee that completion of any degree program will achieve the underlying occupation or commensurate salary.
Dissertation Process
Faculty assist each NU Doctoral candidate to reach this academic goal through a systematic process leading to a high-quality completed dissertation. A PhD dissertation is a scholarly documentation of research that makes an original contribution to the field of study. This process requires care in choosing a topic, documenting its importance, planning the methodology, and conducting the research. These activities lead smoothly into the writing and oral presentation of the dissertation.
A doctoral candidate must be continuously enrolled throughout the series of dissertation courses. Dissertation courses are automatically scheduled and accepted without a break in scheduling to ensure that students remain in continuous enrollment throughout the dissertation course sequence. If additional time is required to complete any of the dissertation courses, students must re-enroll and pay the tuition for that course. Continuous enrollment will only be permitted when students demonstrate progress toward completing dissertation requirements. The Dissertation Committee determines progress.
Program Learning Outcomes
As a graduate of National University's Doctor of Philosophy in Business Administration (PhD-BA) program, you'll be able to:
Develop business knowledge based on a synthesis of current theory
Defend theories, applications, and perspectives related to business to diverse audiences
Evaluate business practices that positively impact society
Evaluate the relationship between the global environment and business decisions
Formulate solutions to problems identified in extant business research
Admissions
Enrolling in a university is a big decision. That's why our dedicated admissions team is here to guide you through the admissions process and help you find the right program for you and your career goals.
To that end, we've simplified and streamlined our application process, so you can get enrolled in your program right away. Because we accept and review applications year round, you can begin class as soon as next month, depending on your program and location of choice.
Learn more about undergraduate, graduate, military, and international student admissions, plus admissions information for transfer students. You can also learn more about our tuition rates and financial aid opportunities.
To speak with our admissions team, call (855) 355-6288 or request information and an advisor will contact you shortly. If you're ready to apply, simply start your application today

Why Choose National University
Four-Week Courses
75+ Degree Programs
Online or On-Site
Year-Round Enrollment
Military Friendly
We're proud to be a veteran-founded, San Diego-based nonprofit. Since 1971, our mission has been to provide accessible, achievable higher education to adult learners. Today, we educate students from across the U.S. and around the globe, with over 200,000 alumni worldwide.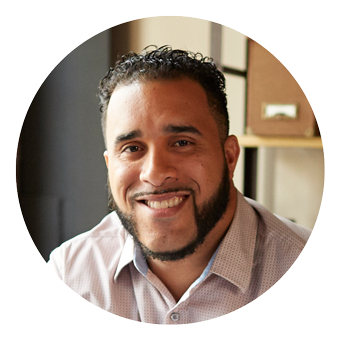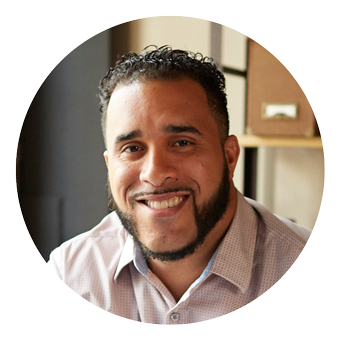 "National University has impacted my career. You can immediately apply what you learn in class to your business."
-Francisco R., Class of 2016


Key Grant Scholarship
Do you qualify for 50% tuition reduction? Learn more about the NU Key Grant and other scholarship opportunities to unlock the door to your dreams!
Program Disclosure
Successful completion and attainment of National University degrees do not lead to automatic or immediate licensure, employment, or certification in any state/country. The University cannot guarantee that any professional organization or business will accept a graduate's application to sit for any certification, licensure, or related exam for the purpose of professional certification.
Program availability varies by state. Many disciplines, professions, and jobs require disclosure of an individual's criminal history, and a variety of states require background checks to apply to, or be eligible for, certain certificates, registrations, and licenses. Existence of a criminal history may also subject an individual to denial of an initial application for a certificate, registration, or license and/or result in the revocation or suspension of an existing certificate, registration, or license. Requirements can vary by state, occupation, and/or licensing authority.
NU graduates will be subject to additional requirements on a program, certification/licensure, employment, and state-by-state basis that can include one or more of the following items: internships, practicum experience, additional coursework, exams, tests, drug testing, earning an additional degree, and/or other training/education requirements.
All prospective students are advised to review employment, certification, and/or licensure requirements in their state, and to contact the certification/licensing body of the state and/or country where they intend to obtain certification/licensure to verify that these courses/programs qualify in that state/country, prior to enrolling. Prospective students are also advised to regularly review the state's/country's policies and procedures relating to certification/licensure, as those policies are subject to change.
National University degrees do not guarantee employment or salary of any kind. Prospective students are strongly encouraged to review desired job positions to review degrees, education, and/or training required to apply for desired positions. Prospective students should monitor these positions as requirements, salary, and other relevant factors can change over time.