Master's of Early Childhood Education
4-week Courses
Start sooner and finish faster with our innovative course design.
Year-Round Enrollment
Our admissions team reviews applications year-round.
220K+ Alumni Worldwide
Become a member of NU's global community.
Raise Your Hand if You're Ready to Make a Difference in Student Success
Are you an early childhood educator ready to become a difference maker working with young learners? If you'd like to deepen your knowledge and expand your role in building a foundation for educational settings where young students can thrive, National University's Master of Early Childhood Education degree is designed to help you become an agent of change.
Our program is designed to prepare you to become a director, leader, advocate, and/or to work in the field of higher education to prepare early childhood teachers. Through deep reflection on current issues, research, and trends in the field, you'll have an opportunity to explore the complex history and unique role of early educators.
NU's curriculum is taught by faculty who hold terminal degrees in early childhood education and are dedicated to sharing their expertise, passion, and strong belief in supporting student success. Throughout the program, you'll engage in opportunities, based upon Universal Design for Learning (UDL) theory, to gain the skills and knowledge to advance and advocate for the field of early childhood education.

The Western Association of Schools and Colleges (WASC) accredits public and private schools, colleges, and universities in the U.S.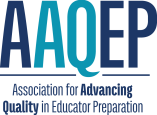 Course Details
Requirements for the Major
10 courses; 45 quarter units
ATP 600 Inspired Educator – 4.50


Sub Header Text Here
Explore research literature on inspired and effective teaching to inform development of personalized teaching growth plan. Select two inquiry questions to explore during the specializations of choice. Create digital portfolio for program. Required first course in program.
ECE 650 The Early Childhood Educator – 4.50


Sub Header Text Here
Prerequisite: ATP 600, or MAE 610
Examines the critical role of the early childhood teacher leader. Analysis of beliefs and ethics on quality care. Explore history of social policy on the field of early childhood. Develop plan to support professional growth as an ECE Leader. Addresses NAEYC Advanced Standard 6: Growing as a professional.
ECE 651 Current Issues in ECE – 4.50


Sub Header Text Here
Prerequisite: ATP 600, or MAE 610
Focuses on current issues in early childhood education and implications for the field. Conduct a literature review and develop a research agenda.
ECE 652 ECE Learning & Development – 4.50


Sub Header Text Here
Prerequisite: ATP 600, or MAE 610
Focus is on current research in early childhood learning and development. Deepen understanding of young children thinking skills. Examine impact on curriculum and the educational community from multiple perspectives.
ECE 653 Best ECE Teaching Practices – 4.50


Sub Header Text Here
Prerequisite: ATP 600, or MAE 610
Focus on research based effective teaching strategies for young children. Examines opportunities for integrating curriculum across content areas. Close attention paid to balancing standards and Developmentally Appropriate Practice.
ECE 654 Collaborative Partnerships – 4.50


Sub Header Text Here
Prerequisite: ATP 600, or MAE 610
Examines interpersonal communication skills required for early childhood teachers and leaders. Examines strategies for enhancing parent-professional partnerships, consultation skills and issues relating to interactive teaming and the larger community.
ECE 655 Inclusive ECE Practices – 4.50


Sub Header Text Here
Prerequisite: ATP 600, or MAE 610
Emphasis on variations in child development, identification of disabilities and the implications of cultural and linguistic diversity. Examines inclusive early childhood programs, strategies for adaptions and accommodations to meet the social, emotional, and academic needs of all children who are at-risk or have special needs.
ECE 656 Foundations of Adult Learners – 4.50


Sub Header Text Here
Prerequisite: ATP 600, or MAE 610
Focus on adult learning theories and principles of personal leadership to meet the specific needs of ECE leaders. Foundational knowledge and best practices for working with diverse learners in various capacities covered. Particular attention paid to the different roles and responsibilities for effectively facilitating adult learners in the field of ECE.
ECE 657 Foundations of ECE Advocacy – 4.50


Sub Header Text Here
Prerequisite: ATP 600, or MAE 610
Examines a variety of strategies to advocate for and advance the Early Childhood Education profession. Includes grant writing skills, awareness of public policy issues, and effective political action strategies.
ATP 699 Capstone/Portfolio – 4.50


Sub Header Text Here
Prerequisite: Students must complete all major core and specialization courses prior to enrolling in the capstone course.
Provide evidence of increasing depth of knowledge in instruction, assessment, and digital learning skills for research, curriculum design and professional growth by selecting and defending artifacts produced throughout the program. Grading is H, S, U only. Course is eligible for In Progress (IP) grade.
Degree and Course Requirements
To receive a Master of Early Childhood Education students must complete 45 quarter units of graduate work. ATP 600 and ATP 699 must be taken at National University. A total of 4.5 quarter units of graduate credit may be granted for equivalent graduate work completed, as it applies to this degree and if the units were not used in earning another advanced degree.
Why Earn Your Master's in Early Childhood Education at National University?


Sub Header Text Here
NU's curriculum is designed to prepare you to be a passionate agent of change in the field. You'll have the opportunity to choose your own area of interest to explore in depth throughout your studies.
Our program also follows the guidelines of the National Association for the Education of Young Children (NAEYC), a community of nearly 60,000 members committed to delivering on the promise of high-quality early learning. NU's MA in Early Childhood Education also meets the requirements for the CA Child Development Directors Permit, so you'll be set for success when you graduate.
Additionally, you should know NU's program can be completed in as few as 10 months, so you can become an agent of change in early childhood education in less than a year.
What Can You Do with a Master's in Early Childhood Development?


Sub Header Text Here
National University's MA in Early Childhood Education is designed to empower you to point your career in a number of directions. You can follow a teaching path and make a difference in the classroom, or you can pursue a leadership role to help shape policy at the supervisor level. You might also choose to work in social work or human services, where there are myriad opportunities in state agencies, hospitals, residential care facilities for the disabled, and at mental healthcare providers. Of course, you may also choose to pay it forward by teaching early childhood development at a community college or four-year university.
Just a few of the job titles our MA in Early Childhood Education can prepare you for include:
Preschool Teacher
Kindergarten Teacher
Early Childhood Teacher
Director of Early Childhood Education
Preschool Director
Based upon job postings reviewed in November 2021, some of the companies hiring early childhood education professionals include:
EducationCrossing
University of Phoenix
AlphaBEST Education
Bright Horizons
AdventHealth Central Texas
Sylvan Learning
* SOURCE: Emsi Labor Analyst- Report. Emsi research company homepage at https://www.economicmodeling.com/company/ (Report viewed: May 2, 2022. DISCLAIMER: The data provided is for Informational purposes only. Emsi data and analysis utilizes government sources to provide insights on industries, demographics, employers, in-demand skills, and more to align academic programs with labor market opportunities. Cited projections may not reflect local or short-term economic or job conditions and do not guarantee actual job growth. Current and prospective students should use this data with other available economic data to inform their educational decisions.
Program Learning Outcomes
As a graduate of National University's MA in Early Childhood Education, you'll understand how to:
Evaluate effective early childhood practice using critical thinking skills, active self-reflection, and professional standards
Examine the impact of evidence-based practices and policies on children, family, schools, and community
Demonstrate effective leadership skills to promote and advance the field of early childhood education for children, families, educators, and community
Hear From Our Faculty
Watch this video to hear Professor Lori Piowlski discuss how early childhood education is at a crossroads and that agents of change are needed in the field who can come in and take charge.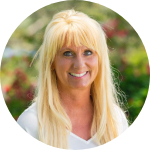 "Education shifts, and the shifts happen quickly. We can't all rely on our own learned experiences to continue to understand what what's best for students now. We need to be looking forward."
-Chair, Teacher Education Department, Professor
Admissions
Enrolling in a university is a big decision. That's why our dedicated admissions team is here to guide you through the admissions process and help you find the right program for you and your career goals.
To that end, we've simplified and streamlined our application process, so you can get enrolled in your program right away. Because we accept and review applications year round, you can begin class as soon as next month, depending on your program and location of choice.
Learn more about undergraduate, graduate, military, and international student admissions, plus admissions information for transfer students. You can also learn more about our tuition rates and financial aid opportunities.
To speak with our admissions team, call (855) 355-6288 or request information and an advisor will contact you shortly. If you're ready to apply, simply start your application today.

Why Choose National University
Four-Week Courses
190+ Degree Programs
Online or On-Site
Year-Round Enrollment
Military Friendly
We're proud to be a Veteran-founded, San Diego-based nonprofit. Since 1971, our mission has been to provide accessible, achievable higher education to adult learners. Today, we educate students from across the U.S. and around the globe, with over 220,000 alumni worldwide.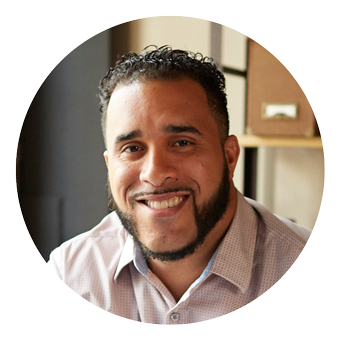 "National University has impacted my career. You can immediately apply what you learn in class to your business."
-Francisco R., Class of 2016


The Key Grant Scholarship
Do you qualify for a needs-based scholarship? Learn more about the NU Key Grant Scholarship and other scholarship opportunities to unlock the door to your dreams!
Program Disclosure
Successful completion and attainment of National University degrees do not lead to automatic or immediate licensure, employment, or certification in any state/country. The University cannot guarantee that any professional organization or business will accept a graduate's application to sit for any certification, licensure, or related exam for the purpose of professional certification.
Program availability varies by state. Many disciplines, professions, and jobs require disclosure of an individual's criminal history, and a variety of states require background checks to apply to, or be eligible for, certain certificates, registrations, and licenses. Existence of a criminal history may also subject an individual to denial of an initial application for a certificate, registration, or license and/or result in the revocation or suspension of an existing certificate, registration, or license. Requirements can vary by state, occupation, and/or licensing authority.
NU graduates will be subject to additional requirements on a program, certification/licensure, employment, and state-by-state basis that can include one or more of the following items: internships, practicum experience, additional coursework, exams, tests, drug testing, earning an additional degree, and/or other training/education requirements.
All prospective students are advised to review employment, certification, and/or licensure requirements in their state, and to contact the certification/licensing body of the state and/or country where they intend to obtain certification/licensure to verify that these courses/programs qualify in that state/country, prior to enrolling. Prospective students are also advised to regularly review the state's/country's policies and procedures relating to certification/licensure, as those policies are subject to change.
National University degrees do not guarantee employment or salary of any kind. Prospective students are strongly encouraged to review desired job positions to review degrees, education, and/or training required to apply for desired positions. Prospective students should monitor these positions as requirements, salary, and other relevant factors can change over time.