Bachelor of Arts
in General Studies
4-week
COURSES
Start sooner and finish faster with our innovative course design.
Year-round
enrollment
The BA in General Studies program includes four-week courses.
185k+ Alumni Worldwide
Become a member of NU's global community.
Program Overview
If you've completed studies in a variety of areas, both academic and applied, a Bachelor of Arts in General Studies is a way to bring those diverse subjects into a cohesive degree program. The program is unlike most online general studies degree programs in that you won't need to repeat coursework already completed to fulfill the requirements of an established program. This Bachelor of Arts General Studies degree is an excellent choice if you aren't certain which course of study to pursue, or if you're coming back to school after taking time off to work or be with family and, in the interim, experienced a shift in academic focus or career goals. The general studies degree allows you to build on the studies you've already completed and use them as stepping-stones to a respected and rounded degree program.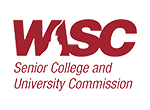 The Western Association of Schools and Colleges (WASC) accredits public and private schools, colleges, and universities in the U.S.
Course Details
Course Listing
Requirements for Major
13 courses; 58.5 quarter units
BGS 301 Intro. to General Studies – 4.50
Focus on the integration of knowledge across various disciplines, essential to a critical and interdisciplinary approach. Emphasis on the interconnectedness of different fields of knowledge central to broad, critical and holistic view of education.
BGS 385 Methods of Research – 4.50
Prerequisite: BGS 301 and four additional courses from the major.
Study of qualitative and quantitative research designs and methods including observation, interviews, surveys, primary and secondary data analysis and experimentation. Development of the critical ability to understand the ethical solutions to problems faced by contemporary researchers.
Depth Area Requirement
10 courses; 45 quarter units
Each student in the BAGS program is required to complete two depth area requirements of 22.5 upper division quarter units each. Students can choose from a variety of subject areas to satisfy the Arts and Sciences depth area requirements. These courses could be used alone or in combination with courses taken at other institutions. Listed below are examples of subject areas that can be used to fulfill a depth area requirement:
Arts and Sciences (5 courses; 22.5 quarter units)
Literature, Environmental Studies, Fine and Performing Arts (including Art and Music), History, Social Sciences (including Sociology and Political Science), Psychology, Spanish, Arabic, Persian, Chinese, Natural Sciences, Communication, Global Studies, Human Behavior, and Philosophy.
Applied Study (5 courses; 22.5 quarter units)
Students can also use courses from the listed areas to satisfy the depth area requirement in Applied Study. These courses could be used on their own or in combination with related courses at other institutions. Law, Management, Economics, Accounting, Criminal Justice Administration, Marketing, Public Administration, Leadership, and Finance.
Capstone Requirement
1 course; 4.5 quarter units
BGS 499 Capstone Project – 4.50
Prerequisite: Completion of other major requirements. Must be taken within last three classes prior to graduation.
Course focuses on the preparation of a digital e-portfolio integrating the student's general studies experience, interests, and research while emphasizing their diverse, complementary career capabilities. Grading is H, S or U only.
Upper-Division Electives
3 courses; 13.5 quarter units
To fulfill their unit requirements, students can choose electives from any 300, 400, or 500 level courses for which they meet prerequisites.
Degree and Course Requirements
To receive a Bachelor of Arts in General Studies degree, students must complete at least 180 quarter units as articulated below, 45 of which must be completed in residence at National University, 76.5 of which must be completed at the upper-division level, and a minimum 69 units of the University General Education requirements. In the absence of transfer credit, additional general electives may be necessary to satisfy total units for the degree. The following courses are specific degree requirements. All students receiving an undergraduate degree in Nevada are required by State Law to complete a course in Nevada Constitution.
In addition to the above general education requirements, two depth areas are required. A depth area for the General Studies degree program is defined as 22.5 upper division quarter units in a given discipline. The first depth area requirement is fulfilled by acquiring 22.5 upper division quarter units in an Arts and Sciences discipline such as natural sciences, mathematics, literature, history, or social science. For example: If a student was pursuing a literature depth area, they would need five courses with a Literature prefix. The second depth area requirement is fulfilled by completing 22.5 upper division quarter units in either a single Applied study or Arts and Science discipline. If a student selects the second depth area in the Applied Studies discipline, such as management, law, accounting, or marketing, all five courses must have the same prefix such as MGT if the management discipline was selected. However, students do have the option of selecting a second depth area in Arts and Sciences rather than Applied Studies. If a second depth area in Arts and Sciences is selected, then students have the option of choosing five courses from various disciplines within the Arts and Sciences area. Students should refer to the section on undergraduate admission procedures for specific information on admission and evaluation.
Program Learning Outcomes
Demonstrate critical thinking abilities on scholarly discourses within a specific range of disciplines.
Develop oral and written communication skills.
Demonstrate consistent proficiency with the mechanics of academic writing.
Explain the role of education in occupational choices.
Discuss ethical issues involved in research and academic writing.
Admissions
Enrolling in a university is a big decision. That's why our dedicated admissions team is here to guide you through the admissions process and help you find the right program for you and your career goals.
To that end, we've simplified and streamlined our application process, so you can get enrolled in your program right away. Because we accept and review applications year round, you can begin class as soon as next month, depending on your program and location of choice.
Learn more about undergraduate, graduate, military, and international student admissions, plus admissions information for transfer students. You can also learn more about our tuition rates and financial aid opportunities.
To speak with our admissions team, call (855) 355-6288 or request information and an advisor will contact you shortly. If you're ready to apply, simply start your application today

Why Choose National University
Four-Week Courses
75+ Degree Programs
Online or On-Site
Year Round Enrollment
Military Friendly
We're proud to be a veteran-founded, San Diego-based nonprofit. Since 1971, our mission has been to provide accessible, achievable higher education to adult learners. Today, we educate students from across the U.S. and around the globe, with over 185,000 alumni worldwide.

"Balance life and business – may seem difficult but it's not impossible. Stick with it and great things will follow."
-Cecilia M., Class of 2011


Introducing the
Opportunity Scholarship
In honor of our students, and in celebration of our 50th anniversary, National University is investing $30 million in new student scholarships. To learn more about the Opportunity Scholarship, how you can apply, and how much you can save, inquire today.
Program Disclosure
Successful completion and attainment of National University degrees do not lead to automatic or immediate licensure, employment, or certification in any state/country. The University cannot guarantee that any professional organization or business will accept a graduate's application to sit for any certification, licensure, or related exam for the purpose of professional certification.
Program availability varies by state. Many disciplines, professions, and jobs require disclosure of an individual's criminal history, and a variety of states require background checks to apply to, or be eligible for, certain certificates, registrations, and licenses. Existence of a criminal history may also subject an individual to denial of an initial application for a certificate, registration, or license and/or result in the revocation or suspension of an existing certificate, registration, or license. Requirements can vary by state, occupation, and/or licensing authority.
NU graduates will be subject to additional requirements on a program, certification/licensure, employment, and state-by-state basis that can include one or more of the following items: internships, practicum experience, additional coursework, exams, tests, drug testing, earning an additional degree, and/or other training/education requirements.
All prospective students are advised to review employment, certification, and/or licensure requirements in their state, and to contact the certification/licensing body of the state and/or country where they intend to obtain certification/licensure to verify that these courses/programs qualify in that state/country, prior to enrolling. Prospective students are also advised to regularly review the state's/country's policies and procedures relating to certification/licensure, as those policies are subject to change.
National University degrees do not guarantee employment or salary of any kind. Prospective students are strongly encouraged to review desired job positions to review degrees, education, and/or training required to apply for desired positions. Prospective students should monitor these positions as requirements, salary, and other relevant factors can change over time.