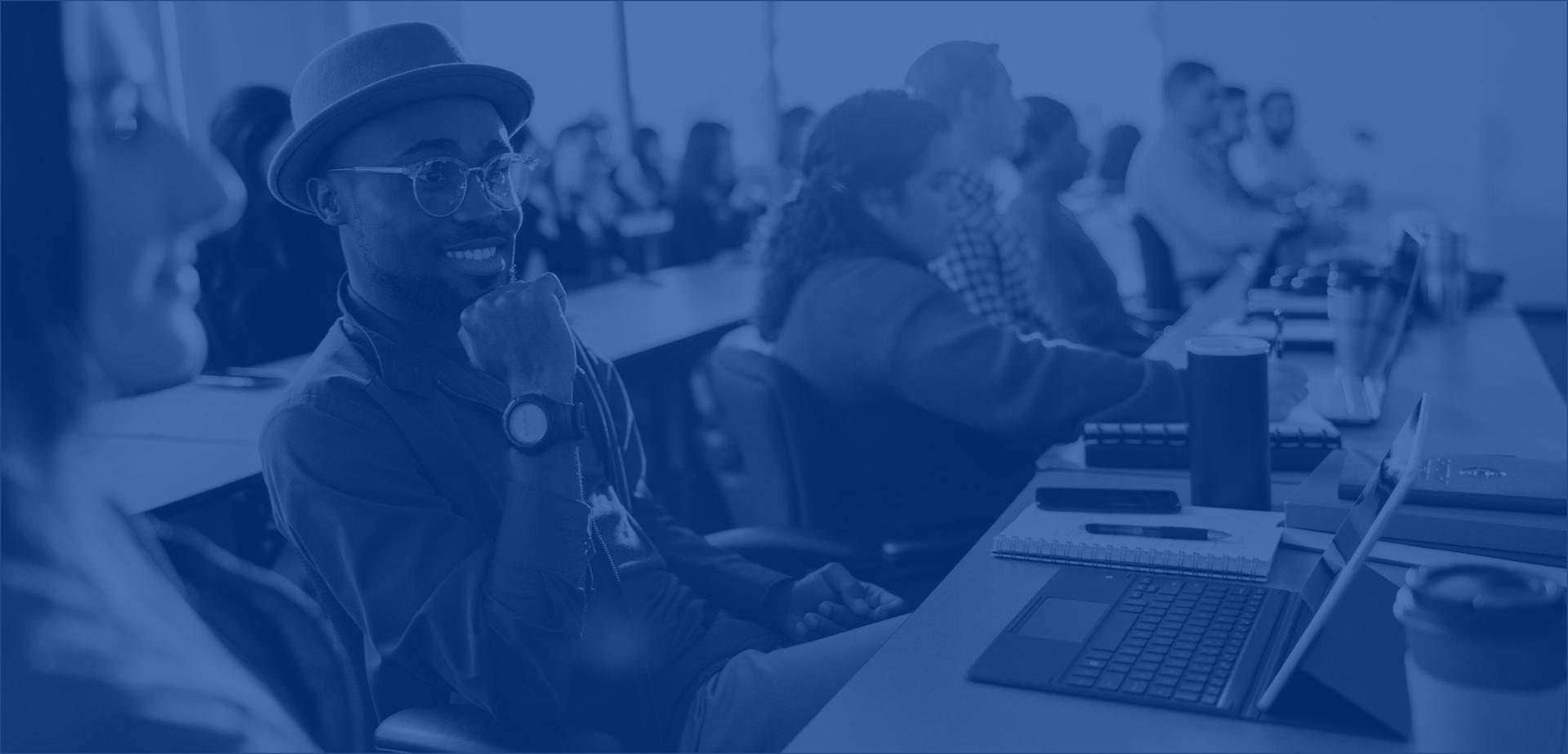 INTRODUCING
NU Key Grant
Apply for our 50% tuition reduction
and unlock the door to your dreams.*
*Up to $10,000 awarded annually
The National University Key Grant – Unlock Your True Potential with a College Degree
We live in a vast, diverse country where opportunity, economic status, and educational achievement are not always equitable. At National University, we believe everyone, regardless of ethnicity, financial situation, or income level, deserves to experience the journey of personal and professional fulfillment fueled by the pursuit of a college degree.
With the Key Grant, we're striving to make higher education accessible to everyone who dreams of building a better life for themselves and their families. If you've stopped short of achieving your potential because of the cost of earning your degree, NU's Key Grant offers you an alternative path to affordability.
Apply for the Key Grant today and unlock the door to 50% tuition reduction at NU – up to a $10,000 award annually!
"My degree showed women, especially women of color, that there are no limits on your hopes and dreams."
Toya Sonnier, Class of 2019
How it works
The NU Key Grant offers a needs-based 50% tuition reduction that opens the doors to higher education for those who may not be able to afford a college degree any other way. Maybe you're:
A first-generation student seeking the American dream
Living in an underserved community without access to educational opportunities
An enlisted servicemember looking to maximize your education benefit
A degree holder hoping to advance your education without Title IV funding
Whatever your motivation, National University's Key Grant is designed to unlock the barrier to your education, the door to your dreams, the pathway to your future.
View Complete Terms and Conditions.
Application Process
To begin the application process, just click here. All applicants will be reviewed for eligibility and award decisions will be communicated directly to each learner, and their enrollment specialist.
Application Deadline
December 31, 2022
Unlock Possibility!
Click the button below to begin our streamlined application process.

"The best investment I ever made was in myself."
Nadia L., Class of 2020
---
Start Your Application Today