Bachelor of Arts
in Psychology
4-week
COURSES
Start sooner and finish faster with our innovative course design.
Year-round
enrollment
Our admissions team reviews applications year-round.
200k+ Alumni Worldwide
Become a member of NU's global community.
Pursue Your Passion to Help People Resolve Complex Emotional Issues
Do you find yourself wanting to know more about life? About how it makes sense? About how we relate to each other in our relationships? National University's Bachelor of Arts in Psychology program can provide you with a comprehensive introduction to the contemporary discipline of psychology. Our online psychology program covers a wide variety of topics like biological psychology, developmental psychology, psychopathology, social psychology, personality theory, and much more.
NU's industry-current psychology curriculum aligns with the highest standards for psychology programs at the undergraduate level. Those standards are set by the American Psychological Association, the largest professional organization of psychologists in the world.
If you have a genuine curiosity about humanity, whether it's driven by a passion to help people with their mental health or simply understanding what makes them tick, NU's BA in Psychology can set you on a fascinating path towards personal and professional satisfaction.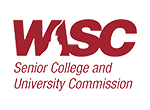 The Western Association of Schools and Colleges (WASC) accredits public and private schools, colleges, and universities in the U.S.
Course Details
Course Listing
Preparation for the Major
2 courses; 9 quarter units
Course Name
MTH 210 Probability and Statistics* – 4.50
Prerequisite: MTH 12A and MTH 12B, or Accuplacer test placement evaluation
An introduction to statistics and probability theory. Covers simple probability distributions, conditional probability (Bayes Rule), independence, expected value, binomial distributions, the Central Limit Theorem, hypothesis testing. Assignments may utilize the MiniTab software, or text-accompanying course-ware. Computers are available at the University's computer lab. Calculator with statistical functions is required.
PSY 100 Introduction to Psychology* – 4.50
Forms of data, gap analysis, model building, and interpretation will form the foundation for students to ethically apply data analytics to facilitate modern knowledge discovery techniques.
*May be used to satisfy general education requirements.
Requirements for the Major
11 courses; 49.5 quarter units
Course Name
PSY 426 History and Philosophy Psych – 4.50
Prerequisite: ENG 102; PSY 100
Explores the intellectual history and contemporary diversity of psychology in dialogue with a cultural understanding about the nature of the person. Topics include: psychology and science, philosophy of mind, functionalism, measurement, applied psychology, gestalt, behaviorism, the unconscious mind, phenomenological and existential psychology, clinical psychology and mental health, and qualitative perspectives.
PSY 427 Biological Psychology – 4.50
Prerequisite: ENG 102; PSY 100
A study of the way in which the brain mediates behavior, emotion, and cognition. Topics include sensory systems, neural development, emotion, learning, memory, consciousness, reproduction, and neurological and psychological disorders.
PSY 428 Developmental Psychology – 4.50
Prerequisite: ENG 102; PSY 100
A study of the major transitions from fetal development through death in the physical, cognitive, social and emotional domains. The impact of ethnic, gender and cultural factors on development will be examined.
PSY 429 Intro to Personality Theory – 4.50
Prerequisite: ENG 102; PSY 100
The study of psychological characteristics of the individual that endure in stable form for substantial periods of time. Examines influential theories of personality and supporting research.
PSY 430 Intro to Psychopathology – 4.50
Prerequisite: ENG 102; PSY 100
An overview of sociocultural views and scientific theories of normalcy and deviance. The major psychological, cognitive, and behavioral disorders and their classification are examined.
PSY 432 Social Psychology – 4.50
PSY 433 Cognitive Psychology – 4.50
Prerequisite: ENG 102; PSY 100
The study of psychological functioning in the area of mental operations, largely uninfluenced by individual differences in personality or motivation. This encompasses the areas of attention, pattern recognition and other perceptual achievements, memory, problem solving, categorization and concept formation, language acquisition and use, textual interpretation and decision making.
PSY 441 Global Psychology – 4.50
Prerequisite: PSY 100
Covers the history, current status and future direction of cultural psychology theory and practice in the context of globalization. A critique of the Western bias of the field of psychology and of the effects of its application to non-European originated populations within the United States and around the world.
HUB 441 Research Design and Analysis – 4.50
Prerequisite: ENG 102; MTH 210; PSY 100
An evaluation of research in psychology and the behavioral sciences. Includes work on research methods and design, and the application and interpretation of basic statistics.
CHD 440 Drugs, Values and Society – 4.50
And ONE of the following:
An examination of the history of substance use and abuse in the United States. Examines individual and institutional values that underpin chemically dependent behavior as well as socio-cultural factors, including media images, consumer product advertising, myths and stereotypes and subculture/life-style issues. Provides an overview of the social services structure, including outreach, education, prevention and treatment models.
And ONE of the following:
PSY 480 Senior Project – 4.50
Prerequisite: All other courses required for the major must be completed prior to enrolling in this course.
Development of a major cumulative paper integrating what students have learned in the program with an applied area of student interest. Covers empirical or theoretical study of specific topics in psychology with an emphasis on independent and creative activity. Students must earn a grade of "C" or better or must repeat the course.
PSY 491 Guided Study for Honors Student – 1.50
Prerequisite: Satisfactory completion of core courses with a GPA of 3.75 or higher
In this capstone course students will design a research project under the direction and supervision of a faculty member. The research project will include data gathering, data analysis and interpretation of data and will be written in APA style and format. Grading is H, S, or U only.
Upper-Division Electives (5 courses; 22.5 quarter units)
Students not pursuing a minor must choose five Upper-Division Electives.
Click here to see course options
Other electives must be approved by the department chair or regional full-time or associate faculty. Students may not take PSY 301 as an Upper-Division Elective.
Degree and Course Requirements
To receive a Bachelor of Arts in Psychology degree; students must complete at least 180 quarter units as follows: a minimum of 69 units of the University General Education requirements; 76.5 units at the upper-division level, 45 units of which (including Senior Project) must be completed in residence at National University. The following courses are specific degree requirements. In the absence of transfer credit, students may need to take additional general electives to satisfy the total units for the degree. Students should refer to the section on undergraduate admission procedures for specific information on admission and evaluation. All students receiving an undergraduate degree in Nevada are required by State Law to complete a course in Nevada Constitution.
What Can You Do with a Psychology Degree?
With a Bachelor of Arts in Psychology from National University, you'll be prepared to seek roles in the psychology field such as:*
Project Coordinators
Proposal Managers
Management Trainees
Regulatory Affairs Managers
Substance Abuse Counselors
Compliance Managers
Directors of Regulatory Affairs
Academic Advisors
Admissions Counselors
Project Managers
Program Managers
Supply Chain Managers
*SOURCE: Emsi Labor Analyst- Report. Emsi research company homepage at https://www.economicmodeling.com/company/ (Report viewed: April 27, 2022). DISCLAIMER: The data provided is for Informational purposes only. Emsi data and analysis utilizes government sources to provide insights on industries, demographics, employers, in-demand skills, and more to align academic programs with labor market opportunities. Cited projections may not reflect local or short-term economic or job conditions and do not guarantee actual job growth. Current and prospective students should use this data with other available economic data to inform their educational decisions.
Why Earn a Psychology Degree at NU?
National University's BA in Psychology courses can be completed on-site or online, meaning you won't have to put your life on hold while working toward your degree. With small class sizes and faculty mentors who bring real-world experience, you'll gain practical skills that are relevant and applicable in today's job market.
NU also offers four-week courses, so you can focus on one subject at a time, one month at a time, and finish your degree faster. Plus, with year-round enrollment, you don't have to wait to apply and can begin classes as soon as next month.
As a military-friendly Yellow Ribbon school, active-duty service-members and their immediate family members have access to tuition discounts.
Value of a Psychology Degree in Today's Marketplace
A BA in Psychology degree opens doors in a broad range of industries, especially as more and more organizations are using psychology professionals to help select and retain employees, implement training, increase organizational productivity and efficiency, handle employee conflicts, and improve office morale. Psychologists are also in demand in schools because of increasing awareness of the connection between mental health and learning. Hospitals, mental health centers, and social service agencies have also seen an increase in demand for psychology professionals due to the toll COVID-19 has taken on many individuals' mental health.
According to the Bureau of Labor Statistics, about 13,400 openings for psychologists are projected each year. In May 2021, the median annual wage for psychologists was $81,040, while industrial-organizational psychologists commanded a higher salary of $105,310.*
*SOURCE: https://www.bls.gov/ooh/life-physical-and-social-science/psychologists.htm#tab-1
Degree and Course Requirements
To receive a Bachelor of Arts in Psychology degree, you must complete at least 180 quarter units. Of those 180 quarter units, 76.5 units must be completed at the upper-division level, 45 units must be completed in residence at National University, and a minimum of 70.5 units must be completed of the University General Education requirements.
In the absence of transfer credit, you may need to take additional general electives to satisfy the total units for the degree.

The BA in Psychology is associated with Psi Chi; The International Honor Society in Psychology where National University students may apply for membership.
Program Learning Outcomes
Articulate major theories, concepts, and historical trends in psychology
Explain behavior, cognition, and emotion from multiple schools of thought and multicultural perspectives
Identify a problem in psychology, examine available evidence, analyze assumptions, and apply research methods to solve the problem. This includes the ability to interpret numbers and apply basic statistical procedures
Perform information searches relevant to psychology and organize and evaluate the soundness of the information
Use current technologies in both research and communication
Write papers in psychology using different literary formats, e.g., narrative, exposition, critical analysis, and APA format
Hear From Our Faculty
Watch this video to hear Dr. Brian Tilley from the Psychology Department discuss what to expect from the BA in Psychology program.

"A student who comes in just wanting to know more about life is a good fit for this program. We take it beyond a philosophical point of view by studying everyday life and how it all makes sense. That's really what psychology is."
-Dr. Brian Tilley, PhD, MA in Counseling Associate Professor & Program Director
Admissions
Enrolling in a university is a big decision. That's why our dedicated admissions team is here to guide you through the admissions process and help you find the right program for you and your career goals.
To that end, we've simplified and streamlined our application process, so you can get enrolled in your program right away. Because we accept and review applications year round, you can begin class as soon as next month, depending on your program and location of choice.
Learn more about undergraduate, graduate, military, and international student admissions, plus admissions information for transfer students. You can also learn more about our tuition rates and financial aid opportunities.
To speak with our admissions team, call (855) 355-6288 or request information and an advisor will contact you shortly. If you're ready to apply, simply start your application today.

Why Choose National University
Four-Week Courses
75+ Degree Programs
Online or On-Site
Year-Round Enrollment
Military Friendly
We're proud to be a veteran-founded, San Diego-based nonprofit. Since 1971, our mission has been to provide accessible, achievable higher education to adult learners. Today, we educate students from across the U.S. and around the globe, with over 200,000 alumni worldwide.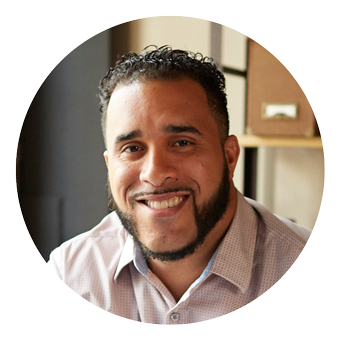 "National University has impacted my career. You can immediately apply what you learn in class to your business."
-Francisco R., Class of 2016

Frequently Asked Questions
Can you become a psychologist with an online degree?
No, however, a BA in Psychology is a great first step in the process to becoming a psychologist. All psychologists require an advanced degree. Required qualifications for psychologists vary based on individual fields of psychology and state-specific licensing requirements. To become a practicing psychologist, you will also need a master's or doctorate in psychology, along with licensure approval/achievement. Learn more about our Doctor of Clinical Psychology program here.
How quickly can you earn a psychology degree online?
You can complete your BA in Psychology at NU in as few as 16 months.
Can you call yourself a psychologist with a bachelor's degree?
No. You need an advanced degree, along with licensure approval, to practice as a psychologist. If that is your career goal, a bachelor's degree is a first step to learn the foundational concepts of psychology.
Is a psychology degree worth it?
To learn more about career opportunities and benefits of a bachelor's in psychology, read our post on What Can I Do With a Bachelor's in Psychology?. Many professional positions within this field require a master's or doctoral degree, along with licensure for practitioners.
Does a psychology degree pay well?
To learn more about career opportunities and benefits of a bachelor's in psychology, read our post on What Can I Do With a Bachelor's in Psychology?. Many professional positions within this field require a master's or doctoral degree, along with licensure for practitioners.
How many years will it take to become a psychologist?
To become a clinical psychologist, you will need graduate degree(s) as well as licensure approval, which can take over eight (8) years to complete.
Is psychology a hard degree program?
Like all of our programs, the BA in Psychology program at NU is academically rigorous and requires commitment from each student. However, students are equipped with support and resources to help them succeed.
Is psychology a good career?
If you are interested in human behavior or development, psychology might be a good career path for you. A BA in psychology will give you a foundation of in-depth understanding of human behavior, as well as critical thinking skills, which can help you to pursue a career in psychology.
Are psychologists in demand?

Year of You Scholarship
Do you qualify for a needs-based scholarship? Learn more about the NU Year of You Scholarship and other scholarship opportunities to unlock the door to your dreams!
Program Disclosure
Successful completion and attainment of National University degrees do not lead to automatic or immediate licensure, employment, or certification in any state/country. The University cannot guarantee that any professional organization or business will accept a graduate's application to sit for any certification, licensure, or related exam for the purpose of professional certification.
Program availability varies by state. Many disciplines, professions, and jobs require disclosure of an individual's criminal history, and a variety of states require background checks to apply to, or be eligible for, certain certificates, registrations, and licenses. Existence of a criminal history may also subject an individual to denial of an initial application for a certificate, registration, or license and/or result in the revocation or suspension of an existing certificate, registration, or license. Requirements can vary by state, occupation, and/or licensing authority.
NU graduates will be subject to additional requirements on a program, certification/licensure, employment, and state-by-state basis that can include one or more of the following items: internships, practicum experience, additional coursework, exams, tests, drug testing, earning an additional degree, and/or other training/education requirements.
All prospective students are advised to review employment, certification, and/or licensure requirements in their state, and to contact the certification/licensing body of the state and/or country where they intend to obtain certification/licensure to verify that these courses/programs qualify in that state/country, prior to enrolling. Prospective students are also advised to regularly review the state's/country's policies and procedures relating to certification/licensure, as those policies are subject to change.
National University degrees do not guarantee employment or salary of any kind. Prospective students are strongly encouraged to review desired job positions to review degrees, education, and/or training required to apply for desired positions. Prospective students should monitor these positions as requirements, salary, and other relevant factors can change over time.