Bachelor of Science
Degree (BS) in
Paralegal Studies
4-week
COURSES
Start sooner and finish faster with our innovative course design.
Year-round
enrollment
Our admissions team reviews applications year-round.
200k+ Alumni Worldwide
Become a member of NU's global community.
Make Your Case for a Rewarding Career As a Paralegal
There's a lot of work that goes into assisting lawyers as they prepare for hearings, trials, and other court-related processes. Many of these responsibilities aren't handled by attorneys themselves, but by highly trained legal assistants who've earned a paralegal degree and possess the knowledge and requisite skills to conduct legal research, draft documents, and keep complex files organized.
National University's Bachelor of Science in Paralegal Studies program is designed to prepare you to develop into an indispensable member of a legal team. Our skilled faculty will help you become proficient in understanding legal terminology, identifying legal issues, applying basic legal analysis, and conducting legal research using traditional and online methods.
Our ABA-approved paralegal program combines a comprehensive academic curriculum with practical education to prepare you for the role of the paralegal in a legal environment. Earn your BS in Paralegal Studies and prepare for a fast-paced, dynamic career in the legal field. This program is offered online and onsite in the Los Angeles Region.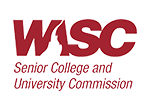 The Western Association of Schools and Colleges (WASC) approves public and private schools, colleges, and universities in the U.S.
Course Details
Course Listing
Preparation for the Major
9 courses; 40.5 quarter units
Course Name
PLA 210 Legal Theory & Ethics – 4.50
Introduces the law and legal system and an overview of the major areas of legal practice. Focuses on legal problem-solving, case analysis, fact pattern analysis, selected topical surveys of law, and legal ethics and professional responsibility for the paralegal.
PLA 211 English for Professionals – 4.50
Teaches legal professionals to write well by examining English, composition, grammar, punctuation, and writing mechanics in the context of good legal writing. Students complete focused exercises designed to build their legal vocabulary and enable them to draft discourses.
Examines the fundamental principles of the law of intentional torts (e.g., battery, assault, false imprisonment, intentional infliction of emotional distress); negligence (standard of care, breach of duty, causation, damages); strict liability; the torts of nuisance, defamation, invasion of privacy torts; and the defenses to each of these torts. Also addresses the concepts of products liability and vicarious liability.
PLA 213 Leg Res Wrtg-Briefing/Analysis – 4.50
Develops legal research skills through focused exercises using print and computerized research. Exposes students to primary and secondary legal authorities, with an emphasis on constitutions and statutes. Develops writing skills by analyzing and briefing court opinions, drafting letters, and examining the purposes and uses of a legal memorandum.
Examines basic contract principles, including formation, validity, defenses to formation, rights of third parties, performance, breach, remedies, and damages. Emphasizes case analysis and application of principles, and covers code sections from Article 2 of the Uniform Commercial Code and the Restatement Second of Contracts.
PLA 215 Leg Res Wrtg-Legal Memo – 4.50
Develops legal research skills through focused exercises using print and computerized research. Exposes students to primary and secondary legal authorities, with an emphasis on legislative history, administrative materials, and loose-leaf services. Develops writing skills by examining different parts of the legal memorandum, including questions presented, brief answers, statements of fact. And conclusions.
PLA 216 Computers & The Law – 4.50
Teaches computer technology as a tool to assist the legal professional in the practice of law. Utilizes lectures, group discussion, and hands-on computer use. Using the latest software for time and billing, case management docketing, control, and litigation support, students complete legal projects with assignments in the computer lab. Students learn how to effectively evaluate vendor products, and design and manage a litigation database project. Also covered are telecommunications and computer-assisted research, and ethical concentrations, such as software piracy, misuse of software and databases, security, and protecting client data.
Examines the law relating to the various types of real-property interests and estates, methods of transferring title, recording statutes and title searches, the nature and scope of easements, leasehold interests, the rights and obligations of landlords and tenants, the law of adverse possession, and covenants regarding title.
PLA 218 Leg Res Wrtg-Pers Wtg/Citation – 4.50
Develops legal research skills through focused exercises using print and computerized research. Exposes students to primary and secondary legal authorities, with an emphasis on practice and ethical rules. Develops legal writing skills by implementing the IRAC method, synthesizing various legal authorities, and applying proper legal citation.
Requirements for the Major
10 courses; 45 quarter units
Course Name
PLA 303 Law Office Administration – 4.50
Explores the organization and functioning of a law office. Topics include financial planning and management, problem-solving techniques, personnel administration, job descriptions, hiring practices, new employee orientation and training techniques, salary administration, productivity measurement, and interpersonal considerations.
PLA 318 Remedies & Dispute Resolution – 4.50
Examines the substantive and procedural aspects of remedies and enforcement of judgments. The first part of the course comprises a study of legal and equitable remedies, including damage, restitutionary, coercive, and declaratory remedies, prejudgment (provisional) remedies, and procedures for the enforcement of judgments. The second part of the course discusses various methods of resolving disputes, including negotiation, mediation, and arbitration.
PLA 325 Litigation I – 4.50
Explores civil procedure in both state and federal courts, including jurisdiction, venue, parties, pleadings, motions, and an analysis of civil-litigation strategies. Emphasizes the role of the paralegal in discovery and includes discussions of various types of discovery (including depositions, interrogatories, and demands for production of documents), the attorney-client privilege, the work product doctrine, and trial-setting matters.
PLA 329 Corporations I – 4.50
Covers the formation and structure of corporations, analysis of common corporate documents, initial and amended articles of incorporation, by-laws, meetings and minutes, initial stock-issuance documents, documents relating to internal management of corporate affairs, stock options, buy/sell agreements, resolutions, stock dividends and splits, and liquidation and dissolution.
PLA 333 Criminal Law I – 4.50
Examines criminal law, including the criminal legal system, what constitutes a crime, the elements of crimes, inchoate crimes, and criminal defenses.
PLA 426 Litigation II – 4.50
Focuses on the trial process in civil litigation, with a discussion of the law of evidence. Includes a review of civil procedure before trial. Students examine the role of the paralegal at trial, analyze the use of testimony by expert witnesses, and discuss the practical problems associated with the use of documentary evidence at trial. Covers settlement and negotiation strategies, trial briefs, motions in limine, and other related documents, and includes a brief overview of the law of judgments and the process of appeals.
PLA 430 Corporations II – 4.50
Examines the regulation of the sale of securities (analysis of the requirements regarding the forms and supporting materials for the registration of securities for California, preparation of California exemption forms, and an overview of federal securities laws), and acquisition and merger agreements (analysis of different types of acquisitions and mergers, statutory requirements of such transactions, and the customary range of provisions that appear in such agreements).
PLA 434 Criminal Law II – 4.50
Covers criminal procedure, including search and seizure, confessions and pretrial identification procedures, initial appearance, extradition, grand jury, pretrial conference, constitutional rights, sentencing, punishment, and review.
PLA 495 Objective Writing Capstone – 4.50
Allows students the opportunity to conduct in-depth legal research using both print and online resources. Focuses on creating an objective legal document, such as an office memorandum or scholarly legal article, suitable for publication or use as a writing sample on a job interview.
PLA 496 Persuasive Writing Capstone – 4.50
Allows students the opportunity to conduct in-depth legal research using both print and online resources. Focuses on creating a persuasive legal document, such as a motion, mediation brief, or appellate argument, suitable for publication or use as a writing sample on a job interview.
Upper Division Electives
6 courses; 27 quarter units
Students must complete a minimum of 27 quarter units of electives to fulfill the upper-division unit requirements to earn the Bachelor of Science in Paralegal Studies. Students can select from the following recommended electives or choose from any upper-division course in the College of Letters and Sciences or the School of Professional Studies.
Course Name
LAW 402 The Art of Negotiation – 4.50
A workshop course for pre-legal and pre-professional students to develop the verbal and analytical skills needed to be effective negotiators in the practice of law and business. Examines general negotiating principles and uses practical student exercises.
LAW 430 Constitutional Law – 4.50
A survey of the historic development of Constitutional Law in the United States. The student will learn the philosophical foundations of the Constitution and review how the political climate shaped landmark decisions throughout the history of the United States.
LAW 440 Comparative International Law – 4.50
A survey of international law in (1) the civil environment including trade agreements and contracts, and alternative dispute resolution and (2) criminal law, including investigation and prosecution of human rights violation and the remedies for such violations.
ADR 400 Alternative Dispute Resolution – 4.50
This introductory course will provide students with a broad understanding of ADR. The course will cover Negotiation, Mediation, Arbitration how each is used, and the advantages and disadvantages of each method. The course utilizes role plays, simulations, and case studies.
ADR 405 Negotiation Fundamentals – 4.50
An introductory interactive course designed for students and the business professional to develop the verbal and analytical skills required to perform effectively as a negotiator in conflict situations. Students will participate in negotiating exercises, and learn different negotiating techniques through simulations, videos, and case studies.
ADR 415 Mediation Fundamentals – 4.50
An introductory interactive and entertaining course designed for students and business professionals to develop the skills required to perform effectively as a mediator. Students will be introduced to different mediation styles such as facilitative, transformative, and evaluative methods. The course utilizes negotiating principles, role plays, videos, and case studies.
ADR 430 Ethics and Neutrality – 4.50
This course explores the behavior of mediators, arbitrators and other neutrals to avoid conflicts of interest and perceived partiality. Through case study and role playing the participant will learn appropriate behavior that improves the quality of the process, enhances competency and promotes acceptance of and confidence in ADR processes. Students will be introduced to topics such as how to remain impartial during a mediation, avoiding conflicts of interest, quality of the process, competency, confidentiality and promoting public confidence in the mediation process.
Paralegals may not provide legal services directly to the public, except as permitted by law. Students must take at least nine semester credits or the equivalent of legal specialty courses through synchronous instruction.
Degree and Course Requirements
The Bachelor of Science in Paralegal Studies is comprised of 180 quarter units, 76.5 of these must be completed at the upper-division level, 45 units must be completed in residence at National University, and a minimum of 69 units of the University General Education requirements must be completed.
A minimum of 27 quarter units of general education coursework is required by the American Bar Association to be completed in at least three disciplines, such as social sciences, natural sciences, mathematics, humanities, foreign language, and English.
Program Learning Outcomes
As a graduate of National University's Bachelor of Paralegal Studies program, you will develop the following skill sets:
Describe the American legal system and major areas of the law, such as Torts, Contracts, Property, and others, and understand the legal terminology in those areas.
Identify and apply proper legal remedies in the context of a legal problem.
Demonstrate effective communication skills and the ability to convey relevant information to attorneys, clients, witnesses, and other persons.
Demonstrate the ability to assist with preparing legal documents and handling pretrial and trial preparation tasks.
Perform paralegal tasks competently in a law office, corporate law department, governmental agency, judicial setting, or other comparable legal environment.
Articulate applicable ethics laws and codes of ethical conduct.
Admissions
Enrolling in a university is a big decision. That's why our dedicated admissions team is here to guide you through the admissions process and help you find the right program for you and your career goals.
To that end, we've simplified and streamlined our application process, so you can get enrolled in your program right away. Because we accept and review applications year round, you can begin class as soon as next month, depending on your program and location of choice.
Learn more about undergraduate, graduate, military, and international student admissions, plus admissions information for transfer students. You can also learn more about our tuition rates and financial aid opportunities.
To speak with our admissions team, call (855) 355-6288 or request information and an advisor will contact you shortly. If you're ready to apply, simply start your application today.

Why Choose National University
Four-Week Courses
75+ Degree Programs
Online or On-Site
Year-Round Enrollment
Military Friendly
We're proud to be a veteran-founded, San Diego-based nonprofit. Since 1971, our mission has been to provide accessible, achievable higher education to adult learners. Today, we educate students from across the U.S. and around the globe, with over 185,000 alumni worldwide.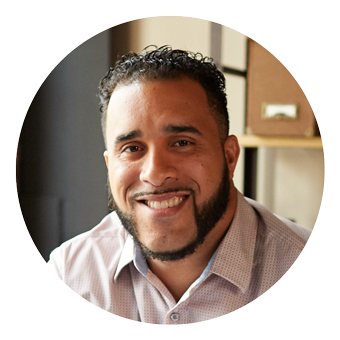 "National University has impacted my career. You can immediately apply what you learn in class to your business."
-Francisco R., Class of 2016

Frequently Asked Questions
Why Choose National University's BS in Paralegal Studies Degree?
National University's BS in Paralegal Studies degree places a strong emphasis on developing students' proficiency in legal research and writing. Graduates will possess the industry-current knowledge and skills to pursue positions at law firms and in-house legal departments, ranging from finance and insurance firms, to consulting firms, and health care providers. Our ABA-approved curriculum also offers a strong foundation for students who plan on continuing their education by pursuing a law degree.
Students pursuing their paralegal degree at NU will also have access to and become proficient in both Westlaw and Lexis, the industry leaders for legal research platforms and tools. Most paralegal programs only offer their students access to one or the other.
Are Paralegals in Demand?
Paralegal professionals are in demand in today's workforce. According to Emsi Labor Analyst data, this may include job listings specifying titles such as:
Litigation paralegals
Legal assistants
Paralegal specialists
Law clerks
The most prevalent career paths in general are:
Paralegals and legal assistants
Legal support workers
Compliance officers
According to the Bureau of Labor Statistics, employment of paralegals and legal assistants is projected to grow 12% by 2030, in large part due to their lower billing rates to clients. Today's paralegals often perform a wide variety of tasks once performed by entry-level lawyers, and the increased demand for these highly trained professionals has elevated their median wage to $52,920.
SOURCE: Emsi Labor Analyst- Report. Emsi research company homepage at https://www.economicmodeling.com/company/ (Report viewed: April 6, 2022. DISCLAIMER: The data provided is for Informational purposes only. Emsi data and analysis utilizes government sources to provide insights on industries, demographics, employers, in-demand skills, and more to align academic programs with labor market opportunities. Cited projections may not reflect local or short-term economic or job conditions and do not guarantee actual job growth. Current and prospective students should use this data with other available economic data to inform their educational decisions.
What Can I Do With a Paralegal Degree?
National University's Paralegal degree focuses on preparing you with the industry-current knowledge and skills to perform a variety of responsibilities at law firms or in-house legal departments. Our curriculum is approved by the American Bar Association, meaning your future employers will recognize your proficiency to, among other things:
Conduct legal research using both Westlaw and Lexis platforms
Manage the office operations of law firms and in-house legal departments
Assist attorneys in the drafting of legal documents
Perform administrative duties specific to the needs of law office environments
Analyze and review legal briefs and documents
While legal research and litigation services span a wide range of industries, professional services, finance and insurance, and public administration are the top industry areas, accounting for nearly two-thirds of the jobs listed.
Emsi Labor Analyst data suggests employers seeking paralegals include federal and state governments, insurance companies, management and CPA consulting/business services, law firms, and health systems.
What Will My Learning Experience Be Like?
National University offers a variety of course modalities, including online, on-site, and hybrid courses. Please note that the modality of any course may vary from the scheduling of any program-specific courses on a month-to-month basis.
On-site courses include on-ground, in-person course instruction, which could be either on-site or at another learning site at a specific time, place, and location. On-site courses may have course information, work, or other education-related items delivered through online environments and tools.
Online courses include instruction that is fully virtual and online, comprised of regular and substantive interaction between students and their instructors in either an asynchronous or synchronous format. Asynchronous online classrooms provide instruction, lessons, and coursework via an online learning management system that allows students to view instructional materials each week at times of their choice. Synchronous classes require students to log in, engage, and attend at specific times and dates, leveraging web and videoconferencing technologies to provide instruction, lessons, and coursework in real time.
Hybrid courses include both on-site and online instruction. Hybrid courses can have multiple deliveries of course instruction/materials and will have on-ground requirements at specific locations and times. The online learning management system is often used to present or supplement course lessons, work, information, and assessments.

Introducing the
Opportunity Scholarship
In honor of our students, and in celebration of our 50th anniversary, National University is investing $30 million in new student scholarships. To learn more about the Opportunity Scholarship, how you can apply, and how much you can save, inquire today.
Program Disclosure
Successful completion and attainment of National University degrees do not lead to automatic or immediate licensure, employment, or certification in any state/country. The University cannot guarantee that any professional organization or business will accept a graduate's application to sit for any certification, licensure, or related exam for the purpose of professional certification.
Program availability varies by state. Many disciplines, professions, and jobs require disclosure of an individual's criminal history, and a variety of states require background checks to apply to, or be eligible for, certain certificates, registrations, and licenses. Existence of a criminal history may also subject an individual to denial of an initial application for a certificate, registration, or license and/or result in the revocation or suspension of an existing certificate, registration, or license. Requirements can vary by state, occupation, and/or licensing authority.
NU graduates will be subject to additional requirements in a program, certification/licensure, employment, and state-by-state basis that can include one or more of the following items: internships, practicum experience, additional coursework, exams, tests, drug testing, earning an additional degree, and/or other training/education requirements.
All prospective students are advised to review employment, certification, and/or licensure requirements in their state, and to contact the certification/licensing body of the state and/or country where they intend to obtain certification/licensure to verify that these courses/programs qualify in that state/country, prior to enrolling. Prospective students are also advised to regularly review the state's/country's policies and procedures relating to certification/licensure, as those policies are subject to change.
*Positions may require additional experience, training, and other factors beyond successfully completing this degree program. Depending on where you reside, many positions may also require state licensure, and it is the responsibility of the student to ensure that all licensure requirements are met. We encourage you to also review program-specific requirements. Any data provided on this page is for informational purposes only and does not guarantee that completion of any degree program will achieve the underlying occupation or commensurate salary.