Doctor of Philosophy
in Marriage and Family
Therapy (PhD-MFT)
100% ONLINE PhD-MFT
Complete your studies on your own time.
NEW START DATE EVERY MONDAY
Start your first course when it's convenient for you.
59 MONTHS TO YOUR PhD-MFT
Finish your PhD-MFT in just 21 courses.
National and Northcentral have merged, and this program is now offered by NU. Learn more.
Doctor of Philosophy in Marriage and Family Therapy
Help individuals, couples, and families navigate life's stressors with the 100% online Doctor of Philosophy in Marriage and Family Therapy (PhD-MFT) degree program at National University. This program provides you with advanced clinical education, research opportunities, and supervision training and experience.
National University's PhD-MFT degree will help you acquire the knowledge, skills, practical application, and values to thrive as a skilled, ethical, and culturally sensitive marriage and family therapist. You'll be earning a degree from a program that is accredited by the Commission on Accreditation for Marriage and Family Therapy Education (COAMFTE) and International Accreditation Commission for Systemic Therapy Education (IACSTE).
Prepare to Advance Your Marriage and Family Therapy Career
You'll gain hands-on experience through face-to-face clinical training and a nine-month internship in your local community. In addition to this local experience, you'll also gain experience by working with an NU faculty member on a distance-based, practicum/internship. You'll build your clinical skills and knowledge by meeting regularly with your faculty member and your peers to watch and discuss recorded client sessions.
Tailor your NU online PhD-MFT to match your interests with one of these specializations:
Child and Adolescent Therapy
Couple Therapy
Culture, Diversity, and Social Justice in a Global Context
Education and Supervision
General Family Therapy
Medical Family Therapy
Systemic Leadership
Therapy with Military Families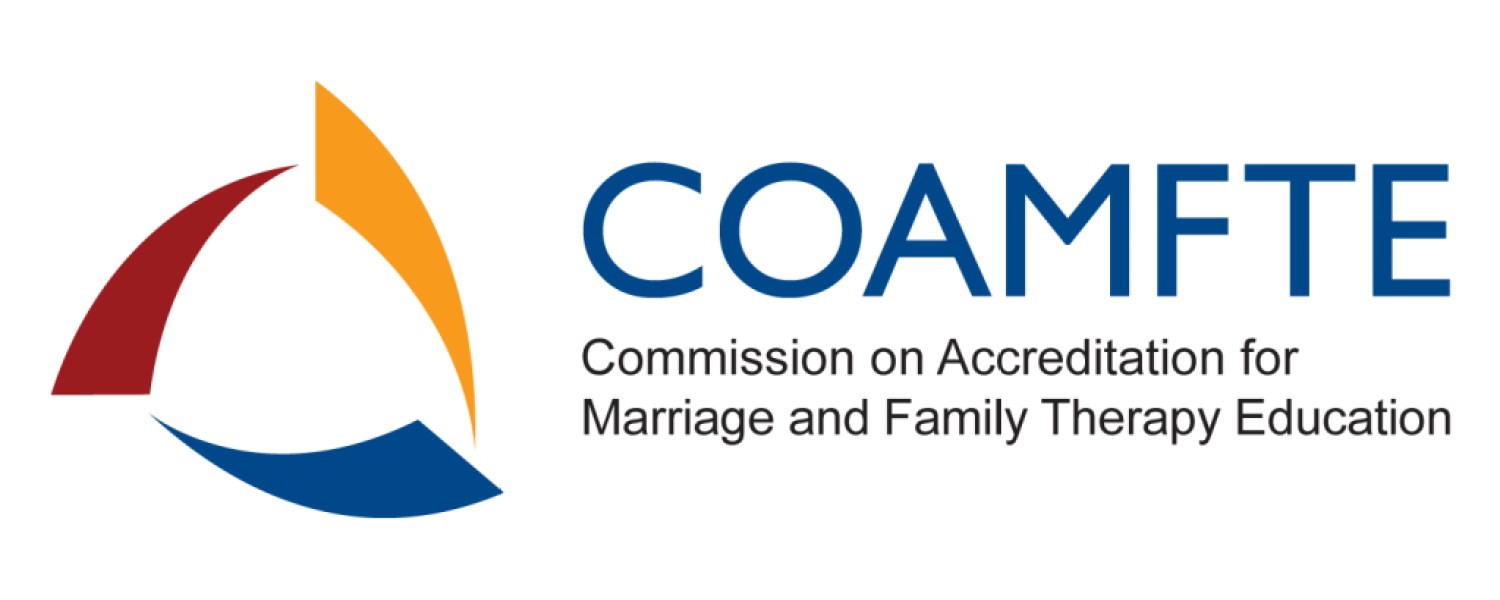 The Commission on Accreditation for Marriage and Family Therapy Education (COAMFTE) is the accrediting body for the American Association for Marriage and Family Therapy (AAMFT). National University's Master of Arts in Marriage and Family Therapy and Doctor of Philosophy in Marriage and Family Therapy Programs are accredited by the Commission on Accreditation for Marriage and Family Therapy Education of the American Association for Marriage and Family Therapy.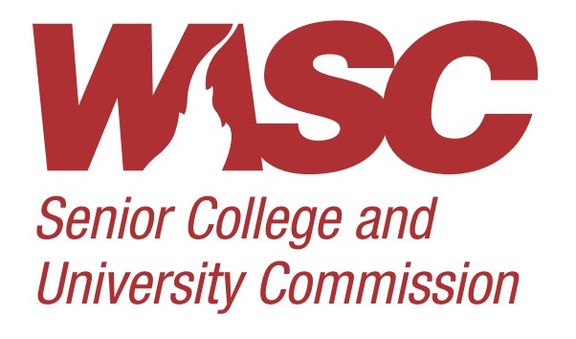 The Western Association of Schools and Colleges (WASC) accredits public and private schools, colleges, and universities in the U.S.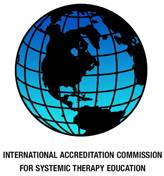 National University's Master of Arts in Marriage and Family Therapy and Doctor of Philosophy in Marriage and Family Therapy Programs are also accredited by the International Accreditation Commission for Systemic Therapy Education (IACSTE). Created as a semi-autonomous body under the auspices of the International Family Therapy Association (IFTA), IACSTE focuses on the development and implementation of quality standards for programs around the world that provide systemic therapy education and training.
Course Details
Credit Hours: 63
Courses: At least 23
Estimated Time to Complete: 60 months
The Doctor of Philosophy in Marriage and Family Therapy (PhD-MFT) degree program can be completed in 63 credits. Courses run either 4, 8, or 12 weeks, and you'll generally receive 3 semester credits per course.
Course Sequence
The PhD in Marriage and Family Therapy requires the following courses for every specialization:
MFT-7101 – Foundations for Doctoral Study in MFT
MFT-8101 – Advanced Theories in MFT
MFT-8102 – Dynamics of Family Interaction
CMP-9701M – Doctoral Portfolio I
MFT-7102 – Scholarly Writing in MFT
For students who are not LMFTs:
MFT-8951 – MFT Doctoral Practicum I
OR – MFT-8952 – MFT Doctoral Practicum I
For students who are LMFTs:​
MFT-8971 – MFT Supervision Practicum
MFT-8970 – MFT Supervision
MFT-7103 – Research Methods in MFT
MFT-7110 – Quantitative Analysis in MFT
MFT-7111 – Quantitative Measurement and Design in MFT
CMP-9702M – Doctoral Portfolio II
MFT-7112 – Qualitative Measurement and Design
MFT-8991 – MFT Advanced Practical Experience Component (APEC I) 
MFT-8992 – MFT Advanced Practical Experience Component (APEC II) 
MFT-8993 – MFT Advanced Practical Experience Component (APEC III) 
MFT-7113 – Advanced Qualitative Design and Analysis 
OR – MFT-7114 – Advanced Quantitative Design and Analysis
CMP-9703M – Doctoral Portfolio III
DIS-9901A – Components of the Dissertation
DIS-9902A – The Dissertation Proposal
DIS-9903A – Institutional Review Board (IRB) and Data Collection
DIS-9904A – The Dissertation Manuscript and Defense
Program at a Glance
8 professionally relevant specializations
Total Credit Hours: At Least 63 Credit Hours
Courses: 23 Courses
Recommended Completion Time: 60 Months
Next Start Date: Every Monday
Classroom Size: One
The PhD in Marriage and Family Therapy degree requires a minimum of 63 credit hours at the graduate level beyond the master's degree.
NU may accept a maximum of 12 semester credit hours in transfer toward the doctoral degree for graduate coursework completed toward a doctoral degree at an accredited college or university with a grade of "B" or better. Transfer credit is only awarded for coursework that is evaluated to be substantially equivalent in content with the required coursework for the PhD degree program in Marriage and Family Therapy.
The PhD degree program in Marriage and Family Therapy (all specializations) has the following graduation requirements:
A minimum of 51 credit hours of graduate instruction must be completed through NU
Successful completion of all required degree program courses with a Grade Point Average of 3.0 (letter grade of "B") or higher
Official documents on file for basis of admission: a conferred master's degree from an accredited academic institution
Official transcripts on file for all transfer credit hours accepted by the University
All financial obligations must be met before the student will be issued their complimentary diploma and/or degree posted transcript
Beyond these standard graduation requirements, the Marriage and Family Therapy doctoral program has the following degree requirements:
Online Video Conferencing – In order to complete some of the course requirements and to participate in weekly online supervision process that is used during the practicum and internship courses, students are required to participate in online video conferencing meetings throughout their time in the program. In order to participate in these video conference sessions, students are required to own or otherwise have access to a computer, a web cam, a headset, a video recording device, and a high-speed internet connection.
Client Contact – Doctoral students will be required to complete 300 hours of direct client contact, which includes conducting face-to-face therapy with individuals, couples, families, and groups (face-to-face includes telehealth, but at least 50 of the 300 hours must involve therapy that is not telehealth—the therapist and clients in the same physical space). At least 150 hours of client contact must be relational (e.g., with couples or family members). For more information, please read the practicum and internship course descriptions.
Supervision – In conjunction with client contact, doctoral students must receive a total of 160 hours of supervision conducted by an AAMFT-Approved Supervisor, AAMFT Supervisor Candidate, or state-approved supervisor. In some cases, students may be required to pay for local supervision. This will depend on the clinical placement location and/or local supervisor they contract with to complete their practicum and internship requirements. The decision and responsibility to pay for local supervision is entirely up to the student and not a requirement of NU.
Doctoral Internship (Advanced Practical Experience Component, or APEC) – Doctoral students are required to complete a 9-month, 20 hour a week, doctoral internship that aligns with their doctoral specialization. Students will be required to have a local supervisor with whom they can meet in-person with a minimum of 4 hours per month (i.e., one hour per week). For more information, please read the practicum and internship course descriptions.
Liability Insurance – Prior to beginning any clinical experience, PhD-MFT students are required to submit proof of professional liability insurance.
Supervision Coursework – In addition to advanced coursework in marriage and family therapy, students in the doctoral program must complete a course in MFT supervision methodology. The supervision course will be conducted in connection with the requirements established by AAMFT for students to become Approved Supervisors. Not all requirements will be completed for the students to achieve the designation while in the program at NU. The supervision coursework is pre-approved by the AAMFT to count for the 30-hour supervision course requirement. Students will have to complete the direct supervision and supervision mentoring requirements outside of the program in order to qualify for the Approved Supervisor designation.
Doctoral Portfolio – Students are required to complete three 4-week portfolio courses in which they develop a portfolio that showcases their academic, research, clinical, and professional competence. Students will upload a variety of documents to the portfolio, such as their degree plan, resume, and key course assignments, as evidence of their progress and abilities. Students must pass the final portfolio course, which is the last course taken, in order to become a doctoral candidate and advance to the dissertation sequence.
Dissertation – The capstone of doctoral training is the completion of the dissertation process. All programs at NU use a facilitated dissertation process that is purposefully designed to help students follow a step-by-step sequence in the preparation and completion of a doctoral dissertation. For students in the MFT program, the dissertation must be related to marriage and family therapy and be consistent with the student's selected area of specialization. (Note: The dissertation portion of the PhD-MFT program can be completed with a minimum of 12 credit hours in Dissertation Courses, but may require additional credit hours, depending on the time the student takes to complete the dissertation research.)
Career Potential with the PhD-MFT
The National University PhD in Marriage and Family Therapy degree can equip you with the specialized skills that employers seek, in roles such as*:
Marriage and Family Therapists
Mental Health Counselors
Behavioral Health Clinician/ Behavioral Care Manager/Coordinator/Counselors
Counselors
Telehealth Counselors
Directors, Managers are also seen in job postings but are less prevalent than the need for patient care practitioners.
Postsecondary Teachers (Faculty, instructors, professors)
These careers operate in telecounseling and in-person settings that include:
Private and independent counseling practices
Hospitals
Individual and family service providers
Home health care services
Direct health insurance providers
Colleges and universities
*SOURCE: Emsi Labor Analyst- Report. Emsi research company homepage at https://www.economicmodeling.com/company/ (Report viewed: 7/06/2022). DISCLAIMER: The data provided is for Informational purposes only. Emsi data and analysis utilizes government sources to provide insights on industries, demographics, employers, in-demand skills, and more to align academic programs with labor market opportunities. Cited projections may not reflect local or short-term economic or job conditions and do not guarantee actual job growth. Current and prospective students should use this data with other available economic data to inform their educational decisions.
Program Learning Outcomes
As a graduate of National University's Doctor of Philosophy in Marriage and Family Therapy (PhD-MFT) degree program, you'll be able to:
Develop relational/systemic innovations addressing contemporary issues in the field of marriage and family therapy
Students/graduates will develop expertise in an area of specialization related to the field of marriage and family therapy
Cultivate competence in working with diverse populations in various contexts
Create new knowledge in marriage and family therapy through independent research
Appraise relational/systemic ethical behaviors in various settings
Accredited: May 2015
Advertised Program Length: 5.0 years
Cohort Year Students Entered Program
# of Students in Program
Graduation Rate in Advertised Time (%)*
Job Placement Rate (%)**
2014-2015
25
52.0%
100%
2015 – 2016
37
35.1%
92.3%
2016 – 2017
61
18.0%
100%
2017 – 2018
45
13.3%
In process
100%
In process
2018 – 2019
43
7.0%
In process
100%
In process
2019-2020
53
In process
In process
2020-2021
54
In process
In process
2021-2022
49
In process
In process
*Graduation Rate
is the program's Advertised Length of Completion which is how long the program is designed to complete as written.
**Job Placement Rate
is the percentage of graduates from the cohort year that are employed utilizing skills learned in the COAMFTE accredited program.
Admissions
Enrolling in a university is a big decision. That's why our dedicated admissions team is here to guide you through the admissions process and help you find the right program for you and your career goals.
To that end, we've simplified and streamlined our application process, so you can get enrolled in your program right away. Because we accept and review applications year round, you can begin class as soon as next month, depending on your program and location of choice.
Learn more about undergraduate, graduate, military, and international student admissions, plus admissions information for transfer students. You can also learn more about our tuition rates and financial aid opportunities.
To speak with our admissions team, call (855) 355-6288 or request information and an advisor will contact you shortly. If you're ready to apply, simply start your application today

Why Choose National University
Four-Week Courses
75+ Degree Programs
Online or On-Site
Year-Round Enrollment
Military Friendly
We're proud to be a veteran-founded, San Diego-based nonprofit. Since 1971, our mission has been to provide accessible, achievable higher education to adult learners. Today, we educate students from across the U.S. and around the globe, with over 200,000 alumni worldwide.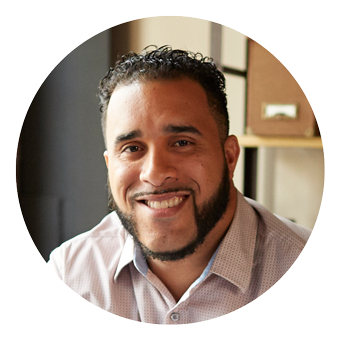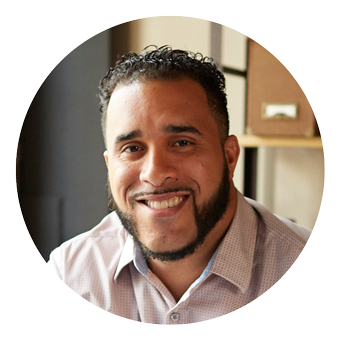 "National University has impacted my career. You can immediately apply what you learn in class to your business."
-Francisco R., Class of 2016


Year of You Scholarship
Do you qualify for a needs-based scholarship? Learn more about the NU Year of You Scholarship and other scholarship opportunities to unlock the door to your dreams!
Program Disclosure
Successful completion and attainment of National University degrees do not lead to automatic or immediate licensure, employment, or certification in any state/country. The University cannot guarantee that any professional organization or business will accept a graduate's application to sit for any certification, licensure, or related exam for the purpose of professional certification.
Program availability varies by state. Many disciplines, professions, and jobs require disclosure of an individual's criminal history, and a variety of states require background checks to apply to, or be eligible for, certain certificates, registrations, and licenses. Existence of a criminal history may also subject an individual to denial of an initial application for a certificate, registration, or license and/or result in the revocation or suspension of an existing certificate, registration, or license. Requirements can vary by state, occupation, and/or licensing authority.
NU graduates will be subject to additional requirements on a program, certification/licensure, employment, and state-by-state basis that can include one or more of the following items: internships, practicum experience, additional coursework, exams, tests, drug testing, earning an additional degree, and/or other training/education requirements.
All prospective students are advised to review employment, certification, and/or licensure requirements in their state, and to contact the certification/licensing body of the state and/or country where they intend to obtain certification/licensure to verify that these courses/programs qualify in that state/country, prior to enrolling. Prospective students are also advised to regularly review the state's/country's policies and procedures relating to certification/licensure, as those policies are subject to change.
National University degrees do not guarantee employment or salary of any kind. Prospective students are strongly encouraged to review desired job positions to review degrees, education, and/or training required to apply for desired positions. Prospective students should monitor these positions as requirements, salary, and other relevant factors can change over time.