Bachelor of Arts in
Pre-Law Studies
4-week
COURSES
Start sooner and finish faster with our innovative course design.
Year-round
enrollment
Our admissions team reviews applications year-round.
220K+ Alumni Worldwide
Become a member of NU's global community.
Program Overview
Prepare for a career in the legal profession by developing important verbal and analytical skills and expanding your ability for critical thinking. The Bachelor of Arts in Pre-Law Studies provides you with a solid foundation in legal studies and concepts needed to seek entry into law school. If you're uncertain if law school is the next step, this program will not only help you decide, but will also provide you with a basic understanding of the complex legal issues you will face if you choose to pursue a career in business or government.
In the pre-law degree program, you'll master strong written, oral communication, and presentation skills used in law, and learn techniques for effective planning in preparation for the negotiation process. You'll also learn to develop strong, comprehensive, and concise legal arguments.

The Western Association of Schools and Colleges (WASC) accredits public and private schools, colleges, and universities in the U.S.
Course Details
Course Listing
Prerequisites for the Major
4 courses; 18 quarter units
Course Name
ENG 102 Effective College English – 4.50
An introductory course on the written academic discourse patterns required for college-level writing. Emphasizing essay-length compositions, the course covers critical reading, thesis formation, essay organization, and basic revision techniques.
LAW 200 Intro to Law & Legal Writing – 4.50
A lower division introductory course exploring the practical application of Civil Law and the various area of practice. The student will learn rudimentary legal research and be introduced to the form of legal writing referred to as "IRAC."
Choose ONE of the following TWO courses
SOC 100 Principles of Sociology – 4.50
Critical introduction to basic sociology concepts. Examination of major theoretical perspectives and research methods. Topics include: economic stratification, race, gender, family, deviance, complex organizations.
PSY 100 Introduction to Psychology – 4.50
A survey of the field of psychology that provides an overview of the scientific principles and theories in psychology. Topics include: biological psychology, abnormal behavior, motivation, emotion, sexuality and gender, and personality theory.
Choose ONE of the following TWO courses
PHL 100 Introduction to Philosophy – 4.50
Prerequisite: ENG 102
A study of a variety of ways of thinking about such fundamental issues as the nature of knowledge and belief, human nature, the nature of reality, and the relationship between mind and body. Develops skills in thinking critically and reflectively. Fosters an awareness of world philosophies and diverse ontological perspectives.
POL 201 American Politics – 4.50
Prerequisite: ENG 102
A critical introduction to the structure of American government. Topics include classical and modern democratic theories, constitutionalism and federalism; the political process, including the mass media, voting behavior and political parties and interest groups; the institutions of government; the courts, civil liberties and civil rights; and public policy. (Includes study of the Constitution)
Requirements for the Major
9 courses; 40.5 quarter units
Course Name
LAW 204 Legal Aspects of Business I – 4.50
A survey of contracts, sales, agencies, personal property, commercial paper and associated topics. Emphasizes prevention of litigation and liability arising from business operations.
LAW 305 Legal Aspects of Business II – 4.50
Prerequisite: LAW 204
A sequential course to LAW 204. A survey of business organizations (partnerships, corporations, government regulations), property (real property and leasing, estates, community property), business torts, business crimes and associated topics. Emphasizes prevention of litigation and liability arising from business operations.
LAW 310 Litigation – 4.50
A broad-based overview of the various stages of the civil/criminal litigation process. Covers the complete litigation process starting from the initial filing of the criminal information and/or civil complaint, progressing through the client interview, motion and trial phase. Explores the process of court pleading and discovery, including interrogations, depositions and the voir dire process. Also covers heavy strategies and the role of the law office assistant. Students must demonstrate their legal knowledge and understanding of the material through the drafting of a civil complaint, accompanying forms, summons and depositions.
LAW 400 Current Legal Issues – 4.50
This course will review contemporary issues including minority rights, abortion, free speech and criminal justice with a special emphasis on the affect these issues have on the business community
ADR 400 Alternative Dispute Resolution – 4.50
This introductory course will provide students with a broad understanding of ADR. The course will cover Negotiation, Mediation, Arbitration how each is used, and the advantages and disadvantages of each method. The course utilizes role plays, simulations, and case studies.
LAW 405 Analytical Reasoning – 4.50
The development of analytical reasoning through identification of critical issues in the legal, business and political environments, by analyzing historical and contemporary events, followed by the application of established rules of law, ethical standards and social models in developing oral and written arguments for and against specific positions.
LAW 408 Legal Writing Research and Ora – 4.50
This class is devoted to learning the written and oral skills necessary for presentation of legal issues. Students will prepare and argue an appellate case in moot court format. Each student will prepare an appellate brief for one side of a case dealing with a controversial current legal issue. In team format students will then argue the issue presented before a panel of judges. To prepare for oral argument students will visit and discuss presentations made before the Trial Courts and the California Court of Appeal.
Choose ONE of the following TWO courses
LAW 402 The Art of Negotiation – 4.50
A workshop course for pre-legal and pre-professional students to develop the verbal and analytical skills needed to be effective negotiators in the practice of law and business. Examines general negotiating principles and uses practical student exercises.
ADR 405 Negotiation Fundamentals – 4.50
An introductory interactive course designed for students and the business professional to develop the verbal and analytical skills required to perform effectively as a negotiator in conflict situations. Students will participate in negotiating exercises, and learn different negotiating techniques through simulations, videos, and case studies.
Capstone
Choose ONE of the following TWO courses
A capstone course that requires students to participate in a mock trial. Students write trial briefs, create pre-trial discovery strategies, give oral arguments and examine witnesses in a simulated civil case
LAW 470 Pre-Law Senior Project – 4.50
Prerequisite: LAW 310; LAW 400 and LAW 408
This course represents a culmination of the skills learned in previous research and writing courses. It consists of the preparation of a research document equivalent in form and content to an appellate brief. In the case of those students who have received an internship, this course will be assigned and the student graded on the writings produced during the internship, whether legal memorandum and/or briefs.
Upper-Division Electives
Choose eight upper-division degree related electives. The courses noted with an * below are strongly recommended.
Course Name
LAW 430 Constitutional Law* – 4.50
A survey of the historic development of Constitutional Law in the United States. The student will learn the philosophical foundations of the Constitution and review how the political climate shaped landmark decisions throughout the history of the United States.
LAW 440 Comparative International Law – 4.50
A survey of international law in (1) the civil environment including trade agreements and contracts, and alternative dispute resolution and (2) criminal law, including investigation and prosecution of human rights violation and the remedies for such violations.
LAW 445 Administrative Law for Business – 4.50
An advanced survey of administrative law and procedure and manner in which the various state and federal agencies are a part of the integral workings of business operations, including, but not limited to, the areas of environmental operations, employee relations, consumer good regulations, occupational safety.
LAW 455 Public Contracting – 4.50
A survey of public contract law and the differences from commercial contract law; including clear record keeping for audits, overseeing activities of sub-contractors, and the impact for violation and breach of contract.
LAW 460 Law School Portfolio Project* – 4.50
A preparatory course for the undergraduate student who is preparing to apply for admission to law school. The course will involve learning strategies and practice for those preparing to take the Law School Admissions Test. Additionally, students will prepare their dossier and personal statement for law school applications. Grading is by S or U only.
ADR 410 Facilitation Fundamentals* – 4.50
An interactive, introductory course designed for students and business professionals to develop an understanding of group dynamics and decision making as a basis for learning the roles, processes and techniques of group facilitation. The course utilizes role plays, simulations, and case studies.
ADR 415 Mediation Fundamentals* – 4.50
An introductory interactive and entertaining course designed for students and business professionals to develop the skills required to perform effectively as a mediator. Students will be introduced to different mediation styles such as facilitative, transformative, and evaluative methods. The course utilizes negotiating principles, role plays, videos, and case studies.
ADR 420 Communication & Conflict* – 4.50
This course will explore workplace, interpersonal and team conflict dynamics and methods for effective communication in such conflict situations. Participants will learn communication skills for resolving such conflicts for themselves, between others and within a team or group, and strategies for preventing or defusing rising conflict. Additionally, participants will learn how to integrate conflict resolution into various organizational cultures.
ADR 425 Issues in Conflict Management* – 4.50
This course will explore the nature of cultural differences in various conflict situations. Through the examination of various cultural perceptions, participants will learn how to apply concepts of cultural fluency in a variety of conflicting cultural scenarios, and employ personal, interpersonal and inter group skills to bridge cultural differences and achieve mutually beneficial outcomes. Students will participate in role plays, videos, and case studies to enhance their understanding of these issues.
ADR 430 Ethics and Neutrality* – 4.50
This course explores the behavior of mediators, arbitrators and other neutrals to avoid conflicts of interest and perceived partiality. Through case study and role playing the participant will learn appropriate behavior that improves the quality of the process, enhances competency and promotes acceptance of and confidence in ADR processes. Students will be introduced to topics such as how to remain impartial during a mediation, avoiding conflicts of interest, quality of the process, competency, confidentiality and promoting public confidence in the mediation process.
CJA 464 Constitutional Law for CJ – 4.50
A study of the fundamentals of the U.S. Constitution, the rights and protections of the accused; an exploration of the case law and the judicial system, the rights and responsibilities of the police and citizenry.
SOC 445 Contemporary Social Problems – 4.50
Prerequisite: ENG 102
An examination of theories of value and ideological differences in practical applications to clarify ethical differences. Course emphasizes the dilemmas of personal and professional responsibility, including business and workplace circumstances, social relationships, and political practice.
Degree and Course Requirements
To earn a Bachelor of Arts with a Major in Pre-Law Studies, students must complete at least 180 quarter units as articulated below, 45 of which must be completed in residence at National University, 76.5 of which must be completed at the upper-division level, and minimum of 69 units of the University General Education requirements. In the absence of transfer credit, additional general electives may be necessary to satisfy total units for the degree. The following courses are specific degree requirements. Students should refer to the section on undergraduate admission procedures for specific information on admission and evaluation. All students receiving an undergraduate degree in Nevada are required by State Law to complete a course in Nevada Constitution.
Program Learning Outcomes
Develop legal and critical-thinking skills in judicial issues.
Describe, analyze, and anticipate legal issues in a business environment.
Analyze contemporary legal issues in the state, federal, and administrative law forums.
Analyze issues by application of relevant rules of law, ethical standards, and social mores.
Develop concise legal arguments.
Describe need for effective planning in preparation for the negotiation process.
Admissions
Enrolling in a university is a big decision. That's why our dedicated admissions team is here to guide you through the admissions process and help you find the right program for you and your career goals.
To that end, we've simplified and streamlined our application process, so you can get enrolled in your program right away. Because we accept and review applications year round, you can begin class as soon as next month, depending on your program and location of choice.
Learn more about undergraduate, graduate, military, and international student admissions, plus admissions information for transfer students. You can also learn more about our tuition rates and financial aid opportunities.
To speak with our admissions team, call (855) 355-6288 or request information and an advisor will contact you shortly. If you're ready to apply, simply start your application today.

Why Choose National University
Four-Week Courses
190+ Degree Programs
Online or On-Site
Year-Round Enrollment
Military Friendly
We're proud to be a Veteran-founded, San Diego-based nonprofit. Since 1971, our mission has been to provide accessible, achievable higher education to adult learners. Today, we educate students from across the U.S. and around the globe, with over 220,000 alumni worldwide.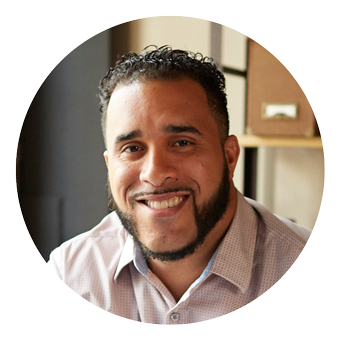 "National University has impacted my career. You can immediately apply what you learn in class to your business."
-Francisco R., Class of 2016


The Key Grant Scholarship
Do you qualify for a needs-based scholarship? Learn more about the NU Key Grant Scholarship and other scholarship opportunities to unlock the door to your dreams!
Program Disclosure
Successful completion and attainment of National University degrees do not lead to automatic or immediate licensure, employment, or certification in any state/country. The University cannot guarantee that any professional organization or business will accept a graduate's application to sit for any certification, licensure, or related exam for the purpose of professional certification.
Program availability varies by state. Many disciplines, professions, and jobs require disclosure of an individual's criminal history, and a variety of states require background checks to apply to, or be eligible for, certain certificates, registrations, and licenses. Existence of a criminal history may also subject an individual to denial of an initial application for a certificate, registration, or license and/or result in the revocation or suspension of an existing certificate, registration, or license. Requirements can vary by state, occupation, and/or licensing authority.
NU graduates will be subject to additional requirements on a program, certification/licensure, employment, and state-by-state basis that can include one or more of the following items: internships, practicum experience, additional coursework, exams, tests, drug testing, earning an additional degree, and/or other training/education requirements.
All prospective students are advised to review employment, certification, and/or licensure requirements in their state, and to contact the certification/licensing body of the state and/or country where they intend to obtain certification/licensure to verify that these courses/programs qualify in that state/country, prior to enrolling. Prospective students are also advised to regularly review the state's/country's policies and procedures relating to certification/licensure, as those policies are subject to change.
National University degrees do not guarantee employment or salary of any kind. Prospective students are strongly encouraged to review desired job positions to review degrees, education, and/or training required to apply for desired positions. Prospective students should monitor these positions as requirements, salary, and other relevant factors can change over time.
Pre-Law courses and the Pre-Law Studies program are designed for students who are interested in preparing for, applying to, and attending law school, and those who have a general interest in law. As such, they do not prepare students to work as paralegals. In addition, pre-law programs are neither evaluated nor approved by the American Bar Association and, thus, the NU Pre-Law Studies program is not so approved.