Bachelor of Science in Homeland Security and Emergency Management
4-Week Courses
Start sooner and finish faster with our innovative course design.
Year-Round Enrollment
Our admissions team reviews applications year-round.
230K+ Alumni Worldwide
Become a member of NU's global community.
Program Overview
Prepare for careers in the security, business continuity, and disaster management fields in the public sector (city, state, or federal governments), nonprofit organizations, and private industry with the Bachelor of Science in Homeland Security and Emergency Management. It provides a solid foundation in the security issues, practices, politics, and cultures of terrorism; best practices to cope with a pending emergency; and operations during, and recovery from, an emergency.
Throughout the homeland security degree program, you'll conduct research on various government and private sector entities and report on suggested improvements in preparing for an emergency. Prepare for work in a variety of homeland security and emergency preparedness settings and capacities, such as land borders, seaports and airports, threat assessment, disaster management, and crisis response planning, and management. It is also appropriate for military personnel of all ranks, mid-level managers, and managers seeking promotion within the various levels of government and private industry.

The Western Association of Schools and Colleges (WASC) accredits public and private schools, colleges, and universities in the U.S.
Course Details
Requirements for the Major
11 courses; 49.5 quarter units
HSE 401 Domestic Security Management – 4.50


Sub Header Text Here
A survey course reviewing the history, current practices, and trends in the management of domestic disaster operations. The course discusses the responsibilities different levels of government (federal, state, and local) and agencies have with respect to domestic disasters and their relationships with the private sector.
PAD 400 Intro to Public Administration –  4.50


Sub Header Text Here
A general survey course of the theory and practice of public administration, its legal and constitutional foundation and the role of the public administrator in public policy. The context of the discussions are based on the current issues facing administrators.
LED 410 Leading Diverse Groups & Teams – 4.50


Sub Header Text Here
Examination of the application of leadership theory to groups that are diverse in gender, ethnicity, education, and functional expertise. The role of the leader in establishing effective collaboration among members; the decision making process and power will also be examined.
CJA 467 Intl. & Domestic Terrorism – 4.50


Sub Header Text Here
Exposes the students to the basics of terrorism and its global impact; terrorism investigation and intervention strategies. It describes the factors to be considered when implementing psychological, social, investigative and legal techniques against terrorism and its related crimes.
HSE 475 Interviewing and Interrogation – 4.50


Sub Header Text Here
Provides students with proven techniques which apply to both accusatory and non-accusatory interviews. Students develop skills in preparing for the interview and interrogation with emphasis on planning and strategies. Provides a basic format and fundamentals of specialized interviewing and interrogation methods for those who have little or no experience in this phase of an investigation. Studies one of the most specialized and difficult phases of law enforcement or security investigation-interrogation.
HSE 420 Information Security – 4.50


Sub Header Text Here
A survey of one of the fastest growing international crime problems. Cyber-terrorism has been quick to emerge as an enormous threat to national security and economy. This course exposes the students to the domestic, local, national and international effects of cyber-terrorism. It provides information on the categorizations of computer criminals based on the purposes and spheres of their activities.
HSE 430 Border-Transportation Security – 4.50


Sub Header Text Here
A study of the substantial vulnerability of the nation's land borders, ports, inland waterways and airports to underwater and aviation related attack. This course educates students regarding operations underwater and at airports and enhances the knowledge necessary to identify, prevent, respond to, and recover from major catastrophes at our nation's borders and ports.
HSE 440 Crisis Management – 4.50


Sub Header Text Here
A study of incident assessment and methods that determine to what degree a crisis is unfolding and then develop a strategy to manage the consequences of the crisis. This course provides students with the knowledge of how local, state, and federal agencies come together and interact in different crisis scenarios.
HSE 470 Legal Issues of Security – 4.50


Sub Header Text Here
A study of criminal and civil liability issues concerning government and private entities while preventing acts of terrorism, or during the recovery process after a critical incident. Exposes students to new congressional laws that apply specifically to homeland and domestic security. Delves into the protection of individual rights explaining the legal background and methods to avoid the pitfalls of liability. Covers legal issues in First, Fourth, Fifth and Eighth Amendments, and how the U.S. Constitution can be applicable to both government and private entities and the responsibilities of each.
HSE 444 Disaster Management – 4.50


Sub Header Text Here
This course discusses the management areas of policy, planning, coordination, response, response management, and recovery during emergencies and/or disasters; focusing on defining and analyzing the role of managers in critical situations of an unusual or severe nature resulting in injury, loss of life and/or severe property damage.
HSE 490 Supervised Senior Project – 4.50


Sub Header Text Here
Prerequisite: Students must have fulfilled all General Education, Core Courses, and Elective Courses requirements prior to beginning this course.
For the supervised senior project, a two-month course is undertaken by students upon completion of all core courses in the program. Students select a committee and a viable topic related to domestic security to research, and present the completed project to the committee, other faculty, and peers in an open forum. Grading is H, S or U only. Course is eligible for In Progress (IP) grade.
Upper-Division Electives
5 courses; 22.5 quarter units
Students may choose any 5 upper division courses to satisfy the elective requirements. The following list of courses are recommended, but not required to satisfy this requirement:
BKM 400 Business Knowledge Mgmt Strat – 4.50


Sub Header Text Here
In the quest for sustainable global competitive advantage companies have finally come to realize that technology alone is not what sustains knowledge. Knowledge lies in your company's people, processes, and experience. The student will learn the process of conducting knowledge audits, knowledge analysis, and how to fill any knowledge gaps found through exploration and exploitation. The ability to identify tacit and explicit knowledge assets within an organization is related to how to capture knowledge, how to transfer it, how to share it, and how to manage it. BKM 400 provides the student with practical guidance on linking knowledge management to business strategy rather than approaching KM from a technically biased perspective.
CYB 453 Network Defense – 4.50


Sub Header Text Here
A detailed examination on the concepts of network defense and the various tools to protect and monitor a network. Students will learn how to implement an Intrusion Detection System, conduct network monitoring traffic analysis, and honeypots. Development of associated policy will also be covered.
HED 311 Health Literacy – 4.50


Sub Header Text Here
Examine health literacy crisis in the United States and around the world, the issues and challenges of low health literacy, and populations at risk for low literacy. Address effective strategies to meet the challenges of low health literacy and of cultural and linguistically diverse populations.
LAW 445 Administrative Law for Business – 4.50


Sub Header Text Here
An advanced survey of administrative law and procedure and manner in which the various state and federal agencies are a part of the integral workings of business operations, including, but not limited to, the areas of environmental operations, employee relations, consumer good regulations, occupational safety.
LED 430 Conflict/Negotiation for Ldrs – 4.50


Sub Header Text Here
Effective conflict resolution, bargaining and negotiation are addressed in this course as methods for improving the organizational effectiveness in the long term. A special focus will be placed upon creation of win-win solutions to real life organizational situations. Conflict will be examined as both a necessary and challenging workplace phenomena.
MGT 351 Process Improvement Management – 4.50


Sub Header Text Here
Fundamental concepts of managing production of goods and operation of services. Focus on managing customer needs through continuous process improvement, cost management, and quality management. Lean concepts are used to reduce waste throughout every process. Additional topics include production strategy, product and process design, inventory management and supply chain management. Students who have taken MGT 451 cannot take MGT 351.
MKT 302A Marketing Fundamentals – 4.50


Sub Header Text Here
This course is the introduction to contemporary marketing theory and practice in both the local and global marketplace. Basic concepts of marketing are examined with an emphasis on marketing positioning, segmentation and targeting as well as product development and distribution.
Degree and Course Requirements
To earn a Bachelor of Science with a major in Homeland Security and Emergency Management, students must complete at least 180 quarter units as described below, 76.5 quarter units must be completed at the upper division level, 45 quarter units must be completed in residence at National University and a minimum of 69 units of the University General Education requirements must be completed. In the absence of transfer credit, students may need to take additional general electives to satisfy the total units for the degree. Students should refer to the section on undergraduate admission procedures for specific information on admission and evaluation. All students receiving an undergraduate degree in Nevada are required by State Law to complete a course in Nevada Constitution.
Program Learning Outcomes
Apply relevant criticism in sustained analysis and interpretations of security management thinking.
Evaluate emergency disaster pre-plans, recovery plans, and after-action reports.
Apply analytical skills in approaching ethical dilemmas and implications of technology and other areas faced in government and private industry.
Describe the political and religious implications of the terrorist climate.
Describe and analyze the role groups and teams have in organizations as they relate to addressing homeland security and emergency management issues.
Describe the roles local, state and federal government agencies have in addressing homeland security and emergency management issues.
Admissions
Enrolling in a university is a big decision. That's why our dedicated admissions team is here to guide you through the admissions process and help you find the right program for you and your career goals.
To that end, we've simplified and streamlined our application process, so you can get enrolled in your program right away. Because we accept and review applications year round, you can begin class as soon as next month, depending on your program and location of choice.
Learn more about undergraduate, graduate, military, and international student admissions, plus admissions information for transfer students. You can also learn more about our tuition rates and financial aid opportunities.
To speak with our admissions team, call (855) 355-6288 or request information and an advisor will contact you shortly. If you're ready to apply, simply start your application today.

Why Choose National University
Four-Week Courses
190+ Degree Programs
Online or On-Site
Year-Round Enrollment
Military Friendly
We're proud to be a Veteran-founded, San Diego-based nonprofit. Since 1971, our mission has been to provide accessible, achievable higher education to adult learners. Today, we educate students from across the U.S. and around the globe, with over 230,000 alumni worldwide.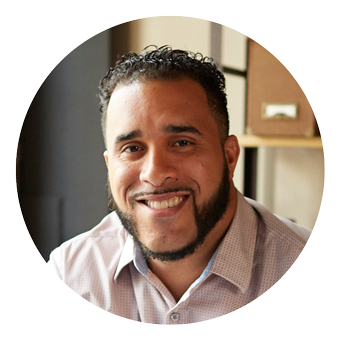 "National University has impacted my career. You can immediately apply what you learn in class to your business."
-Francisco R., Class of 2016


The Key Grant Scholarship
Do you qualify for a needs-based scholarship? Learn more about the NU Key Grant Scholarship and other scholarship opportunities to unlock the door to your dreams!
Program Disclosure
Successful completion and attainment of National University degrees do not lead to automatic or immediate licensure, employment, or certification in any state/country. The University cannot guarantee that any professional organization or business will accept a graduate's application to sit for any certification, licensure, or related exam for the purpose of professional certification.
Program availability varies by state. Many disciplines, professions, and jobs require disclosure of an individual's criminal history, and a variety of states require background checks to apply to, or be eligible for, certain certificates, registrations, and licenses. Existence of a criminal history may also subject an individual to denial of an initial application for a certificate, registration, or license and/or result in the revocation or suspension of an existing certificate, registration, or license. Requirements can vary by state, occupation, and/or licensing authority.
NU graduates will be subject to additional requirements on a program, certification/licensure, employment, and state-by-state basis that can include one or more of the following items: internships, practicum experience, additional coursework, exams, tests, drug testing, earning an additional degree, and/or other training/education requirements.
All prospective students are advised to review employment, certification, and/or licensure requirements in their state, and to contact the certification/licensing body of the state and/or country where they intend to obtain certification/licensure to verify that these courses/programs qualify in that state/country, prior to enrolling. Prospective students are also advised to regularly review the state's/country's policies and procedures relating to certification/licensure, as those policies are subject to change.
National University degrees do not guarantee employment or salary of any kind. Prospective students are strongly encouraged to review desired job positions to review degrees, education, and/or training required to apply for desired positions. Prospective students should monitor these positions as requirements, salary, and other relevant factors can change over time.