Graduate Certificate in Trauma Studies
Quarterly Courses
Start sooner and finish faster with our innovative course design.
Year-Round Enrollment
Our admissions team reviews applications year-round.
230K+ Alumni Worldwide
Become a member of NU's global community.
Program Overview
In recent years, our increased understanding of the neurological underpinnings of trauma and our greater appreciation for its dramatic impact on individuals, families, and societies have created the need for practitioners possessing both the foundational knowledge and practical skills necessary to work effectively and humanely with trauma sufferers.
The Graduate Certificate in Trauma Studies is designed for graduate-level students, and offers current students and practicing professionals the opportunity to expand their knowledge in this area that is of vital importance to an array of industries, including health care, mental health care, rehabilitation,​police officers, armed services personnel, first responders, and public health.

The Western Association of Schools and Colleges (WASC) accredits public and private schools, colleges, and universities in the U.S.
Course Details
Program Requirements
10 courses; 20 quarter units
TSC 5001 Foundations of Trauma Studies – 3.00


Sub Header Text Here
This course introduces students to the biological, psychological, developmental and cultural factors that contribute to stress and trauma and provides an overview of the personal, biological and systemic impacts of trauma. Students will become familiar with the foundational concepts within trauma theory, will examine impressed to stress reduction, trauma management techniques and will explore the concepts of resourcing and resilience. Techniques that will be introduced are progressive relaxation, meditation, mindfulness practices, visualization, autogenic and somatic techniques such as breath work, grounding, movement practices, conscious self-regulation and emotional, spiritual and somatic resources.
TSC 5002 Neurobiology of Trauma – 2.00


Sub Header Text Here
This course provides an understanding of the psychobiology and neurobiology of trauma and how to work with trauma within a neurobiological framework. Conceptual distinctions will be made between developmental bonding, developmental trauma, and shock trauma. Guidance will be provided regarding how to address different kinds of symptom presentations from within a neurobiological treatment perspective. Topics covered include: tracking and making contact with sensorimotor experience, pendulation, window of tolerance, hyper versus hypotonic trauma responses, somatic experience, trauma releasing processes, phase oriented treatment, establishing mindfulness, stabilization and resourcing, spirituality and trauma, and models of understanding and treating dissociation and fragmentation.
TSC 5003 Attachment & Dev. Approaches – 2.00


Sub Header Text Here
This course focuses on the specific impact of trauma on healthy attachment and individual development. Impacts of trauma on the developing brain and the repercussions of trauma on human relational development will be explored. Chronic early trauma has an impact on psychological, emotional, sensory and neurological development. This class will identify risks, interventions, and assessments for working with individuals that may have been affected by the early developmental traumas of long-term neglect, repeated abuse and poor early childhood care, as well as situational traumas that may impact or limit natural developmental cycles.
TSC 5004 Assessment/Treatment Planning – 2.00


Sub Header Text Here
This course will introduce practical approaches for diagnosis, assessment and treatment planning for clients that may be impacted by trauma. Case management, team based care, additional resourcing, goal setting, phase oriented treatment, working with differential diagnosis, co-occurring disorders and resistance will be covered.
TSC 5005 Legal/Ethical Issues in Trauma – 1.00


Sub Header Text Here
This course will familiarize students with existing legal and ethical issues facing clients who have experienced trauma. Mandates to report as well as working with the client to integrate their experiences of trauma will be considered as well as an examination of personal values and biases.
TSC 5006 Somatic Psychology Approaches – 3.00


Sub Header Text Here
Students will learn to help clients resource, stabilize, process, metabolize and integrate personal and historical experiences of trauma, as well as ongoing challenges with activation. This course will provide maps, models and the development of skills within the Phase Oriented treatment model. Topics covered will include: studying the organization of experience, tracking and making contact with felt- experience, establishing somatic mindfulness, pendulation, coping dynamics, regulating traumatic arousal, framing and assessing, stabilization and resourcing. Models of understanding and treating dissociation and fragmentation, and memory processing will be taught and practiced.
TSC 5007 Working with Trauma in Family – 2.00


Sub Header Text Here
This class will focus on the impact of trauma on the family system from a unification de- unification point of view exploring negative impacts as well as resilience within the family unit. Students will learn the application of systemic theories in the treatment of families in therapy. Focus on full family interventions as well as individual insight into systemic issues will be addressed. Considerations regarding diversity, confidentiality and systemic impacts of trauma will be explored
TSC 5008 Art Based Trauma Interventions – 2.00


Sub Header Text Here
This course will introduce students to a variety of multi modal art based interventions that can be used in individual, family and group settings to enhance sensory integration, organize narrative responses and find voice in art as healing responses to trauma. This experiential class will introduce a variety of art based tools that the practitioner can use for clients who have acute or long term traumatic histories.
TSC 5009 Working with Systemic Trauma – 2.00


Sub Header Text Here
This course will look at the impact of institutionalized racism, bias and marginalization as well as the isolative effects of acute trauma on the client and how these systemic issues can be worked with in a therapeutic session. Issues of diversity, privilege and human potential will be explored. Student's own cultural identities will be explored as well as issues related to bias and projection.
TSC 5010 Vicarious Trauma & Self Care – 1.00


Sub Header Text Here
This course focuses on the experience of the mental health provider in a trauma based practice and ways to work with and through the emotional content of the client toward better self-care and as an antidote to burn-out and empathy fatigue. Students will explore ways they can build healthy boundaries, release the tensions of day and find ways to care for self toward a continuation of long term practice.
Program Learning Outcomes
Designed for graduate-level students and working professionals
Gain a better understanding of the psychological and physiological roots of trauma
Develop basic skills in trauma assessment and diagnosis, as well as a wide range of intervention methods
Understand different approaches to trauma treatment, including multicultural perspectives
Become equipped to deal with trauma-related issues in an ethical, humane, and effective manner across a broad range of clinical and non-clinical settings
Admissions
Enrolling in a university is a big decision. That's why our dedicated admissions team is here to guide you through the admissions process and help you find the right program for you and your career goals.
To that end, we've simplified and streamlined our application process, so you can get enrolled in your program right away. Because we accept and review applications year round, you can begin class as soon as next month, depending on your program and location of choice.
Learn more about undergraduate, graduate, military, and international student admissions, plus admissions information for transfer students. You can also learn more about our tuition rates and financial aid opportunities.
To speak with our admissions team, call (855) 355-6288 or request information and an advisor will contact you shortly. If you're ready to apply, simply start your application today.

Why Choose National University
Quarterly Courses
190+ Degree Programs
Online
Year-Round Enrollment
Military Friendly
We're proud to be a Veteran-founded, San Diego-based nonprofit. Since 1971, our mission has been to provide accessible, achievable higher education to adult learners. Today, we educate students from across the U.S. and around the globe, with over 230,000 alumni worldwide.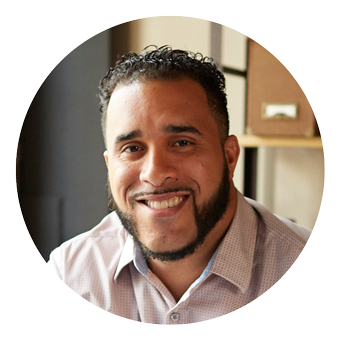 "National University has impacted my career. You can immediately apply what you learn in class to your business."
-Francisco R., Class of 2016


The Key Grant Scholarship
Do you qualify for a needs-based scholarship? Learn more about the NU Key Grant Scholarship and other scholarship opportunities to unlock the door to your dreams!
Program Disclosure
Successful completion and attainment of National University degrees do not lead to automatic or immediate licensure, employment, or certification in any state/country. The University cannot guarantee that any professional organization or business will accept a graduate's application to sit for any certification, licensure, or related exam for the purpose of professional certification.
Program availability varies by state. Many disciplines, professions, and jobs require disclosure of an individual's criminal history, and a variety of states require background checks to apply to, or be eligible for, certain certificates, registrations, and licenses. Existence of a criminal history may also subject an individual to denial of an initial application for a certificate, registration, or license and/or result in the revocation or suspension of an existing certificate, registration, or license. Requirements can vary by state, occupation, and/or licensing authority.
NU graduates will be subject to additional requirements on a program, certification/licensure, employment, and state-by-state basis that can include one or more of the following items: internships, practicum experience, additional coursework, exams, tests, drug testing, earning an additional degree, and/or other training/education requirements.
All prospective students are advised to review employment, certification, and/or licensure requirements in their state, and to contact the certification/licensing body of the state and/or country where they intend to obtain certification/licensure to verify that these courses/programs qualify in that state/country, prior to enrolling. Prospective students are also advised to regularly review the state's/country's policies and procedures relating to certification/licensure, as those policies are subject to change.
National University degrees do not guarantee employment or salary of any kind. Prospective students are strongly encouraged to review desired job positions to review degrees, education, and/or training required to apply for desired positions. Prospective students should monitor these positions as requirements, salary, and other relevant factors can change over time.