Post-Baccalaureate Certificate in Systemic Sex Therapy
4-week Courses
Start sooner and finish faster with our innovative course design.
Year-round enrollment
Our admissions team reviews applications year-round.
[Alumni] Worldwide
Become a member of NU's global community.
Program Overview
This specialization is designed for students that are interested in working with individuals and couples that are facing sexual difficulties. Courses in this specialization cover the historical and theoretical foundations of systemic sex therapy, including how religion, culture and society have informed sexual behaviors. Students will learn about sexual disorders, models of therapy and assessment, creating a non-judgmental therapeutic alliance with clients and ethical issues specific to this field of practice. Additionally, students will learn how to apply this knowledge within the practice of marriage and family therapy.
Benefits
Unmatched Flexibility
NU offers weekly course starts, no scheduled lecture hours, no group assignments, weekly assignments, and the ability to schedule courses around your personal and professional obligations.
100% Doctoral Faculty
No matter the degree level you pursue, you can rest assured that you will be mentored by doctors in your field of study.
One to One Engagement
You won't have to fight for facetime as one of many within a classroom. At NU, you'll have the opportunity to interact one to one with your professor, receiving personalized mentoring.

The Western Association of Schools and Colleges (WASC) accredits public and private schools, colleges, and universities in the U.S.
Course Details
Course Info
Quarter Units: 12
Courses: 4
Estimate time to complete: 9 months
*Credit hours and courses reflect new students meeting credit requirements and utilizing no transfer credits. Est. Time of Completion reflects new students following the preferred schedule designed by the Dean for the program.
Systemic Sex Therapy
Students in this certificate are required to complete the four courses listed below.
Course Name
MFT-6710 – Systemic Sex Therapy: Historical and Theoretical Foundations


Sub Header Text Here
This course examines the foundations of the health and development of couples' sexual relationships from the perspectives of diversity, ethics, and MFT research. The course will provide an overview of different issues that present in couples' sexual relationships and examine how historical religious, cultural and social mores have informed sexual behaviors and satisfaction. You will also learn about different models of systemic sex therapy and assessment. In addition, you will learn about the importance of creating a non-judgmental therapeutic alliance with your clients.
MFT-6711 – Systemic Sex Therapy: Clinical Applications


Sub Header Text Here
This course features an exploration of specific issues pertaining to the clinical practice of systemic sex therapy. Topics will focus on issues of sexual disorders, sexual satisfaction, and the concept of sexual positivity. Sexual expressions such as polyamory, kink, and LGBTQ+ will be considered from the perspectives of religion, spirituality, and ethnicity. You will learn how to develop a variety of system-based models that will encourage sexual health and satisfaction.
MFT-6712 – Diversity of Sexual Expression in MFT


Sub Header Text Here
In this course, you will review the diversity of sexual expression an MFT could encounter when working with clients. Using a sex-positive attitude, you will engage in a systemic exploration of clinical and ethical implications of treatment pertaining to diverse sexual preferences and experiences of clients. Emphasis will be placed on clinical awareness and practitioner comfort with relevant, current, diverse sexual values and behaviors.
MFT-6713 – Techniques for Treating Sexual Functioning and Behavior in MFT


Sub Header Text Here
In this course, you will be provided with an overview of various presenting issues pertaining to sexual functioning and behavior. From a sex positive approach, you will systemically evaluate many factors that contribute to the development and presence of a problem in sexual functioning and behavior. You will learn specific techniques to use as an MFT for providing treatment.
Program Learning Outcomes
Students in the Post-Baccalaureate Certificate program will expand their knowledge of the chosen subject, while challenging themselves in master's level courses.
Admissions
Enrolling in a university is a big decision. That's why our dedicated admissions team is here to guide you through the admissions process and help you find the right program for you and your career goals.
To that end, we've simplified and streamlined our application process, so you can get enrolled in your program right away. Because we accept and review applications year round, you can begin class as soon as next month, depending on your program and location of choice.
Learn more about undergraduate, graduate, military, and international student admissions, plus admissions information for transfer students. You can also learn more about our tuition rates and financial aid opportunities.
To speak with our admissions team, call (855) 355-6288 or request information and an advisor will contact you shortly. If you're ready to apply, simply start your application today.

Why Choose National University
Four-Week Courses
190+ Degree Programs
Online or On-Site
Year-Round Enrollment
Military Friendly
We're proud to be a veteran-founded, San Diego-based nonprofit. Since 1971, our mission has been to provide accessible, achievable higher education to adult learners. Today, we educate students from across the U.S. and around the globe, with over 230,000 alumni worldwide.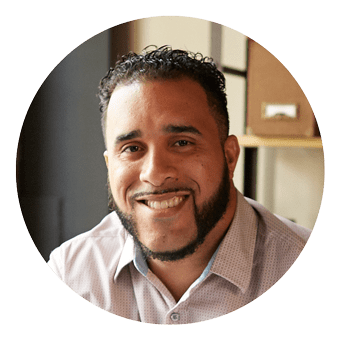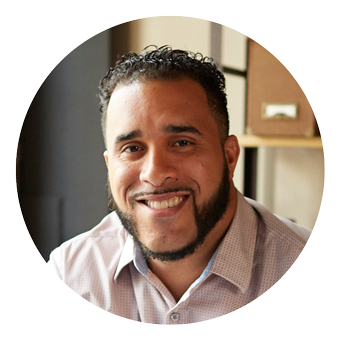 "National University has impacted my career. You can immediately apply what you learn in class to your business."
-Francisco R., Class of 2016


The Key Grant Scholarship
Do you qualify for a needs-based scholarship? Learn more about the NU Key Grant Scholarship and other scholarship opportunities to unlock the door to your dreams!
Program Disclosure
Successful completion and attainment of National University degrees do not lead to automatic or immediate licensure, employment, or certification in any state/country. The University cannot guarantee that any professional organization or business will accept a graduate's application to sit for any certification, licensure, or related exam for the purpose of professional certification.
Program availability varies by state. Many disciplines, professions, and jobs require disclosure of an individual's criminal history, and a variety of states require background checks to apply to, or be eligible for, certain certificates, registrations, and licenses. Existence of a criminal history may also subject an individual to denial of an initial application for a certificate, registration, or license and/or result in the revocation or suspension of an existing certificate, registration, or license. Requirements can vary by state, occupation, and/or licensing authority.
NU graduates will be subject to additional requirements on a program, certification/licensure, employment, and state-by-state basis that can include one or more of the following items: internships, practicum experience, additional coursework, exams, tests, drug testing, earning an additional degree, and/or other training/education requirements.
All prospective students are advised to review employment, certification, and/or licensure requirements in their state, and to contact the certification/licensing body of the state and/or country where they intend to obtain certification/licensure to verify that these courses/programs qualify in that state/country, prior to enrolling. Prospective students are also advised to regularly review the state's/country's policies and procedures relating to certification/licensure, as those policies are subject to change.
National University degrees do not guarantee employment or salary of any kind. Prospective students are strongly encouraged to review desired job positions to review degrees, education, and/or training required to apply for desired positions. Prospective students should monitor these positions as requirements, salary, and other relevant factors can change over time.