Graduate Certificate in Forensic and Crime Scene Investigations
4-Week Courses
Start sooner and finish faster with our innovative course design.
Year-Round Enrollment
Our admissions team reviews applications year-round.
230K+ Alumni Worldwide
Become a member of NU's global community.
Program Overview
The Certificate in Forensic and Crime Scene Investigation (FCSI) is designed to prepare you to enter the field of forensic and crime scene investigation, and for those currently in the field as law enforcement personnel, criminal investigators, evidence technicians, forensic nurses, prosecutors, attorneys, judges, and other members of the multidisciplinary team involved in criminal investigation who would like to further develop their skills and expertise. If you want to attend crime scene investigator school to pursue a master's degree, you may be able to apply some or all the academic credits awarded in the certificate program toward the MFS degree.

The Western Association of Schools and Colleges (WASC) accredits public and private schools, colleges, and universities in the U.S.
Course Details
Program Requirements
7 courses; 31.5 quarter units
FSC 630 Forensic Pathology I – 4.50


Sub Header Text Here
Forensic terminology, anatomy, and physiology of the human body with emphasis on the understanding of the underlying pathology of sudden, unexpected deaths encountered in forensics, Sudden Infant Death Syndrome (SIDS), methods personal identification and different types of injuries with their characteristic features and mechanisms of death.
FSC 642 Forensic Pathology II – 4.50


Sub Header Text Here
Prerequisite: FSC 630
The scientific techniques used in Medicolegal investigations of regional injuries and death, firearm injuries transportation injuries, physical injuries, trauma and disease, child abuse, sexual assaults, diagnosis of rape, pregnancy, abortion and delivery. Infanticide, asphyxial and drug deaths. Forensic medical evidence and records for the court.
FSC 647 Crime Scene Investigation – 4.50


Sub Header Text Here
A comprehensive study of the techniques and procedures used for approaching and protecting the crime scene, survey and documentation, detailed search of the scene, initial evidence collection and packaging, processing the scene for latent prints and maintaining the chain-of-custody. The legal and scientific principles of crime scene searches and seizures.
FSC 620 Advanced Criminalistics – 4.50


Sub Header Text Here
This class surveys physical evidence with an introduction to the operation of a forensic science laboratory and an overview of many of the analytical tools used in the criminalistics laboratory. Principles of chain of custody; and role of forensic scientist as expert witness.
FSC 621 Digital Evidence – 4.50


Sub Header Text Here
This course will provide broad perspective on theory, technique and practice of digital evidence investigation. Different types of digital related crime, including fraud, stalking, identity theft, and internet related crimes. Chain of custody and current legal issues on digital evidence.
FSC 622 Law and Criminal Procedure – 4.50


Sub Header Text Here
This course is an examination of the foundation for understanding Constitutional laws. The course will cover various sections of the Constitution and how law enforcement officials may obtain evidence and conduct a search and seizure.
FSC 623 Fingerprint Analysis – 4.50


Sub Header Text Here
Introduction to basic principles and techniques of fingerprints as applied to crime scenes, forensic evidence, identification, and court presentation. Methods of recognition, proper collection of known and latent fingerprints, processing, classification and comparison. Courtroom presentations will be discussed
Degree Requirements
Students who wish to pursue a master's degree can apply some or all the academic credits awarded in the certificate program toward the MFS degree, assuming they meet the GPA and other requirements of that degree program.
Program Learning Outcomes
Demonstrate understanding of basic human anatomy, component of death investigation and techniques used for analysis of diseases and trauma, and identification of unknown dead bodies.
Differentiate the characteristic features of the various types of violent death with the circumstances under which those deaths occur and to meaningfully interact with the forensic pathologist and medico-legal death investigators.
Demonstrate and describe the basic principles and the role of crime scene investigators in forensic and legal procedures.
Identify, collect, transport, preserve, and explain the evidentiary value of physical evidence including chain of custody.
Explain & use the investigative techniques utilized in the processing, and interpretation of evidence of computer and multimedia (video, image, audio) forensics, and the application of the field in both the criminal and civil arenas.
Demonstrate understanding of friction ridge skin differential development and how it applies to the classification of fingerprints and the methodology used in forensic individualization.
Admissions
Enrolling in a university is a big decision. That's why our dedicated admissions team is here to guide you through the admissions process and help you find the right program for you and your career goals.
To that end, we've simplified and streamlined our application process, so you can get enrolled in your program right away. Because we accept and review applications year round, you can begin class as soon as next month, depending on your program and location of choice.
Learn more about undergraduate, graduate, military, and international student admissions, plus admissions information for transfer students. You can also learn more about our tuition rates and financial aid opportunities.
To speak with our admissions team, call (855) 355-6288 or request information and an advisor will contact you shortly. If you're ready to apply, simply start your application today.

Why Choose National University
Four-Week Courses
190+ Degree Programs
Online or On-Site
Year-Round Enrollment
Military Friendly
We're proud to be a Veteran-founded, San Diego-based nonprofit. Since 1971, our mission has been to provide accessible, achievable higher education to adult learners. Today, we educate students from across the U.S. and around the globe, with over 230,000 alumni worldwide.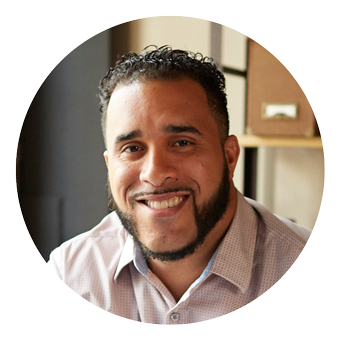 "National University has impacted my career. You can immediately apply what you learn in class to your business."
-Francisco R., Class of 2016


The Key Grant Scholarship
Do you qualify for a needs-based scholarship? Learn more about the NU Key Grant Scholarship and other scholarship opportunities to unlock the door to your dreams!
Program Disclosure
Successful completion and attainment of National University degrees do not lead to automatic or immediate licensure, employment, or certification in any state/country. The University cannot guarantee that any professional organization or business will accept a graduate's application to sit for any certification, licensure, or related exam for the purpose of professional certification.
Program availability varies by state. Many disciplines, professions, and jobs require disclosure of an individual's criminal history, and a variety of states require background checks to apply to, or be eligible for, certain certificates, registrations, and licenses. Existence of a criminal history may also subject an individual to denial of an initial application for a certificate, registration, or license and/or result in the revocation or suspension of an existing certificate, registration, or license. Requirements can vary by state, occupation, and/or licensing authority.
NU graduates will be subject to additional requirements on a program, certification/licensure, employment, and state-by-state basis that can include one or more of the following items: internships, practicum experience, additional coursework, exams, tests, drug testing, earning an additional degree, and/or other training/education requirements.
All prospective students are advised to review employment, certification, and/or licensure requirements in their state, and to contact the certification/licensing body of the state and/or country where they intend to obtain certification/licensure to verify that these courses/programs qualify in that state/country, prior to enrolling. Prospective students are also advised to regularly review the state's/country's policies and procedures relating to certification/licensure, as those policies are subject to change.
National University degrees do not guarantee employment or salary of any kind. Prospective students are strongly encouraged to review desired job positions to review degrees, education, and/or training required to apply for desired positions. Prospective students should monitor these positions as requirements, salary, and other relevant factors can change over time.