Doctor of Philosophy
in Cybersecurity
(PhD-CY)
Millions in Scholarships
Explore National University's scholarship opportunities.
Year-round
enrollment
Our admissions team reviews applications year-round.
200k+ Alumni Worldwide
Become a member of NU's global community.
National and Northcentral have merged, and this program is now offered by NU. Learn more.
Prepare for a Leadership Role Protecting an Organization's Computer Networks and Systems
In today's data-dependent world, every organization needs senior level experts with the knowledge and training to monitor its networks for vulnerabilities and security breaches and use tools like firewalls and data encryption programs to protect sensitive information. National University's online Doctor of Philosophy of Cybersecurity (PhD-CY) degree program takes an applied approach to cybersecurity theory and research.
NU's curriculum challenges you to explore advanced topics, learn the very latest concepts, and prepare for anticipated risks in the field of cybersecurity. It's designed to prepare researchers with technology strategies that are applicable to leading positions in both the private and public sectors. Our program offers four specializations that allow you to tailor your studies and research to match your interest in a specific area of cybersecurity.
In this rigorous curriculum, you'll explore governance, compliance, leading frameworks, models, and standards to reduce threats and vulnerabilities. You'll also create a portfolio of valuable capabilities, addressing internal and external issues through the intelligent manipulation of data while completing your doctoral studies.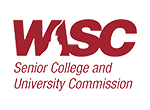 The Western Association of Schools and Colleges (WASC) accredits public and private schools, colleges, and universities in the U.S.
Course Details
Degree and Course Requirements
The PhD program requires a minimum of 60 credits. Additional credit hours may be allowed as needed to complete the dissertation research. If granted, additional courses will be added to the student degree program in alignment with the SAP and Academic Maximum Time to Completion policies. Students who do not complete their program in accordance with these policies may be dismissed.
The PhD in Cybersecurity requires eight foundation/core courses, five specializations, two research, a pre-candidacy prospectus, and four dissertation courses for a total of 60 credit hours.
*Students select one pair of research methods and directed research courses based on their own research proposal.
The PhD in Cybersecurity requires the following courses for every specialization:
Course Name
TIM-7010 – Computer Networks & Mobile Computing
TIM-8301 – Principles of Cybersecurity
TIM-8305 – Cyber Risk, Contingencies, and Incidents
TIM-8315 – Cyber Automation, Artificial Intelligence, and Machine Learning
TIM-8330 – Advanced Risk Management
TIM-7101 – Statistics with Technology Applications
TIM-8350 – Cyber Critical Infrastructure Protection, Information Warfare, & Cyber Terrorism
TIM-7211 – Introduction to Research Design and Methodology for Technology Leaders
TIM-7221 – Quantitative Research Design for Technology Leaders *
TIM-7225 – Directed Quantitative Research *
OR – TIM-7231 – Qualitative Research Design for Technology Leaders *
TIM-7235 – Directed Qualitative Research *
Or – TIM-7241 – Constructive Research Design for Technology Leaders *
TIM-7245 – Directed Constructive Research *
CMP-9701CY – PhD Cybersecurity Pre-Candidacy Prospectus
DIS-9901A – Components of the Dissertation
DIS-9902A – The Dissertation Proposal
DIS-9903A – Institutional Review Board (IRB) and Data Collection
DIS-9904A – The Dissertation Manuscript and Defense
Program at a Glance
Total Credit Hours: 60 Credit Hours
Courses: 20 Courses
Recommended Completion Time: 40-44 Months
Next Start Date: Every Monday
Classroom Size: One
Program Learning Outcomes
As a graduate of National University's Doctor of Philosophy in Cybersecurity (PhD-CY), you'll be able to:
Advance theory and practical applications of cybersecurity
Formulate cybersecurity governance, policy, risk, and compliance
Assess internal and external threats and vulnerabilities to reduce organizational cyber risk
Evaluate tools, data, and processes to enhance protection and foster resilience
Facilitate the protection of critical information resources from current and future loss
Why Earn Your PhD in Cybersecurity at National University?
The most demanding jobs in the field of cybersecurity require experienced professionals with advanced, industry-current knowledge and skills to develop security standards and best practices for their organization. It's also a career that's in high demand. For example, about 16,300 openings for information security analysts are projected each year, according to the Bureau of Labor Statistics, and they'll be well compensated for their expertise – the BLS also states the median annual wage for IS analysts was $102,600 in May 2021, with the highest 10 percent earning more than $165,920.*
NU's online PhD in Cybersecurity incorporates technical and organizational strategy, architecture, and data science, as well as important areas within artificial intelligence (including machine learning and deep learning). Our curriculum also offers a choice of career-focused specializations, allowing you to focus your studies on a specific area of interest, including:
General and Technology
Global Strategy and Operations
Governance, Risk, and Compliance
Secure Cloud Computing
*SOURCE: https://www.bls.gov/ooh/computer-and-information-technology/information-security-analysts.htm#tab-1
What Can You Do with a PhD in Cybersecurity?
NU's Doctor of Philosophy in Cybersecurity opens the door to a wide range of important, in-demand careers for dedicated professionals with polished skills in communication, management, operations, leadership, and infrastructure. Some of the top job titles* posted in this field include:
Information Security Analysts
Systems Engineers
Security Engineers
DevSecOps Engineers
Cloud Security Engineers
Solutions Architects
Systems Administrators
Postsecondary Teachers
Postsecondary Administrators
Employers of senior-level cybersecurity professionals are spread across every industry, including: professional, scientific and technical services, finance and insurance, manufacturing, information services, healthcare, and administrative support services.
*Positions may require additional experience, training, and other factors beyond successfully completing this degree program. Depending on where you reside, many positions may also require state licensure, and it is the responsibility of the student to ensure that all licensure requirements are met. We encourage you to also review program-specific requirements with an NU advisor. Any data provided on this page is for informational purposes only and does not guarantee that completion of any degree program will achieve the underlying occupation or commensurate salary.
**SOURCE: Emsi Labor Analyst- Report. Emsi research company homepage at https://www.economicmodeling.com/company/ (Report viewed: May 13, 2022). DISCLAIMER: The data provided is for Informational purposes only. Emsi data and analysis utilizes government sources to provide insights on industries, demographics, employers, in-demand skills, and more to align academic programs with labor market opportunities. Cited projections may not reflect local or short-term economic or job conditions and do not guarantee actual job growth. Current and prospective students should use this data with other available economic data to inform their educational decisions.
Admissions
Enrolling in a university is a big decision. That's why our dedicated admissions team is here to guide you through the admissions process and help you find the right program for you and your career goals.
To that end, we've simplified and streamlined our application process, so you can get enrolled in your program right away. Because we accept and review applications year round, you can begin class as soon as next month, depending on your program and location of choice.
Learn more about undergraduate, graduate, military, and international student admissions, plus admissions information for transfer students. You can also learn more about our tuition rates and financial aid opportunities.
To speak with our admissions team, call (855) 355-6288 or request information and an advisor will contact you shortly. If you're ready to apply, simply start your application today

Why Choose National University
Four-Week Courses
75+ Degree Programs
Online or On-Site
Year-Round Enrollment
Military Friendly
We're proud to be a veteran-founded, San Diego-based nonprofit. Since 1971, our mission has been to provide accessible, achievable higher education to adult learners. Today, we educate students from across the U.S. and around the globe, with over 200,000 alumni worldwide.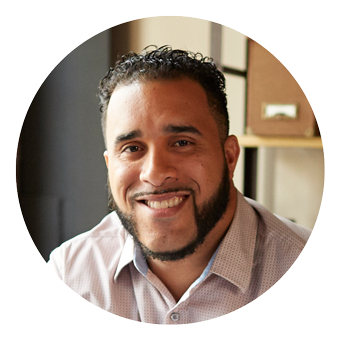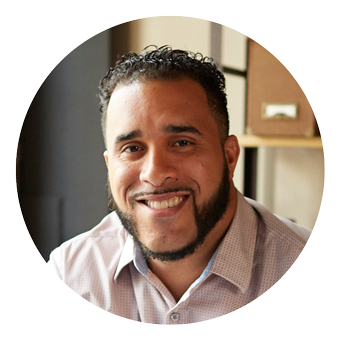 "National University has impacted my career. You can immediately apply what you learn in class to your business."
-Francisco R., Class of 2016

PhD in Cybersecurity Program FAQs
What is National University's dissertation process?
A PhD dissertation is a scholarly documentation of research that makes an original contribution to the field of study. This process requires care in choosing a topic, documenting its importance, planning the methodology, and conducting the research. These activities lead smoothly into the writing and oral presentation of the dissertation. At National University, faculty members assist every doctoral student with a systematic process designed to ensure the completion of a high-quality dissertation.
A doctoral candidate must be continuously enrolled throughout the series of dissertation courses. Dissertation courses are automatically scheduled and accepted without a break in scheduling to ensure that students remain in continuous enrollment throughout the dissertation course sequence. If additional time is required to complete any of the dissertation courses, students must re-enroll and pay the tuition for that course. Continuous enrollment will only be permitted when students demonstrate progress toward completing dissertation requirements. The Dissertation Committee determines progress.
What if I completed my doctoral coursework at a different school?
National University is dedicated to assisting students in the achievement of their academic aspirations and helping them become valuable contributors to their community and profession. To accomplish this, we now offer a dissertation completion pathway for students who have successfully completed their doctoral coursework and achieved doctoral candidacy at a previous institution but were unable to complete their dissertation.
Our Dissertation Completion Pathway (DCP) offers a unique opportunity for students to complete their doctorate in one of the doctoral programs offered at NU (excluding the PhD in MFT, DMFT, DNP, and DHA). Students successfully meeting the entrance and application requirements will complete a minimum of 23 credit hours to earn their doctorate.
The vision for the Dissertation Completion Pathway is to provide "all-but-dissertation" or ABD students a structured approach for completing their dissertation and help them achieve their academic goals in obtaining their doctorate. This pathway provides a student-centered, high touch, and structured pathway that recognizes past academic coursework while providing the student with the preparation and guidance to earn their doctoral degree.
How long will it take to complete my PhD in Cybersecurity?
National University allows 7 years to complete all doctoral programs of 60 credits or less. The median time to completion for this program is 44 months.
Time to completion varies depending upon the pace in which a student completes courses and the number of transfer credits accepted. As most NU students are working adults, balancing educational, professional, and personal commitments, our academic and finance advisors will work with you to develop a program schedule that works best for your needs.
Students following the preferred schedule designed by the Dean for this program, and applying no transfer credits, can expect to finish in as little as 40 months.

Key Grant Scholarship
Do you qualify for 50% tuition reduction? Learn more about the NU Key Grant and other scholarship opportunities to unlock the door to your dreams!
Program Disclosure
Successful completion and attainment of National University degrees do not lead to automatic or immediate licensure, employment, or certification in any state/country. The University cannot guarantee that any professional organization or business will accept a graduate's application to sit for any certification, licensure, or related exam for the purpose of professional certification.
Program availability varies by state. Many disciplines, professions, and jobs require disclosure of an individual's criminal history, and a variety of states require background checks to apply to, or be eligible for, certain certificates, registrations, and licenses. Existence of a criminal history may also subject an individual to denial of an initial application for a certificate, registration, or license and/or result in the revocation or suspension of an existing certificate, registration, or license. Requirements can vary by state, occupation, and/or licensing authority.
NU graduates will be subject to additional requirements on a program, certification/licensure, employment, and state-by-state basis that can include one or more of the following items: internships, practicum experience, additional coursework, exams, tests, drug testing, earning an additional degree, and/or other training/education requirements.
All prospective students are advised to review employment, certification, and/or licensure requirements in their state, and to contact the certification/licensing body of the state and/or country where they intend to obtain certification/licensure to verify that these courses/programs qualify in that state/country, prior to enrolling. Prospective students are also advised to regularly review the state's/country's policies and procedures relating to certification/licensure, as those policies are subject to change.
National University degrees do not guarantee employment or salary of any kind. Prospective students are strongly encouraged to review desired job positions to review degrees, education, and/or training required to apply for desired positions. Prospective students should monitor these positions as requirements, salary, and other relevant factors can change over time.