Master of Science in Health Informatics
4-week Courses
Start sooner and finish faster with our innovative course design.
Year-Round Enrollment
Our admissions team reviews applications year-round.
230K+ Alumni Worldwide
Become a member of NU's global community.
Program Overview
The field of healthcare is rapidly growing and modernizing, creating a tremendous demand for professionals with skills and knowledge in the application of healthcare information and technology. If you'd like to be one of those that apply digital information to advance healthcare and improve health, the Master of Science in Health Informatics (MSHI) will provide you with a sought-after graduate professional degree in the field. It will prepare you for mid-level and leadership positions within healthcare, technology, and consulting organizations, and ground you in the effective use of information technologies and systems to improve the healthcare ecosystem.
Coursework will encompass areas of information systems, information technology, and informatics, including decision support, care coordination, consumer empowerment, the structured language of healthcare, standards, health information exchange, usability, electronic health records, security, socio-technical aspects of health computing, human-computer interaction, evidence-based practice, and health outcomes.

The Western Association of Schools and Colleges (WASC) accredits public and private schools, colleges, and universities in the U.S.
Course Details
Core Requirements
11 courses; 49.5 quarter units
HCA 600 U.S. Healthcare System – 4.50


Sub Header Text Here
US healthcare system overview, including terminology, components of healthcare delivery systems, financing, personnel, regulation, delivery and consumers. Consideration of the effects of public policy on service.
HTM 552 EHR Meaningful Use – 4.50


Sub Header Text Here
Introduces electronic health record (EHR) and communication systems including the application of Meaningful Use criteria to optimize quality and effectiveness of patient care and improve care coordination. Explore care delivery innovations across multiple care settings and specialties using a patient-centric model.
CIS 601 Principles of Info. Systems – 4.50


Sub Header Text Here
Overview of information systems with emphasis on establishing a firm foundation for the further study of the core components of the information systems field. This includes the exploration of the interaction of Information Systems with legal, ethical, cultural, human resources, business philosophies and organizational structures.
COH 602 Biostatistics – 4.50


Sub Header Text Here
An introduction to the use of statistical analysis in public health. Provides an understanding of the basic methods and underlying concepts of statistics that are used in public health decision-making. Among topics explored are descriptive statistics, probability, sampling, hypothesis testing and non-parametric statistics.
HCA 626 Healthcare Information Systems


Sub Header Text Here
Effective data and information technology utilization to improve performance in healthcare organizations: including information systems, databases and analytical tools to structure, analyze and present information; legal and ethical issues affecting management of healthcare information.
HCA 622 Quality Appraisal & Evaluation – 4.50


Sub Header Text Here
Prerequisite: HCA 600 and HCA 620
Theoretical and practical frameworks to facilitate the continuous improvement of quality in healthcare organizations. Includes data collection, data planning and evaluation. Introduces multiple approaches, including strategy and outcome measurement. Team development, analytical statistics, and process knowledge are central themes, along with culture transformation.
COH 611 Public Health Research Methods – 4.50


Sub Header Text Here
Fundamentals of research methods and statistical analysis of public health data. Includes principles of research investigation, research design, sampling, measurements, and the use of descriptive and inferential statistics for data analysis and hypothesis testing. Focuses on health survey design, sampling methodologies, questionnaire construction and administration, interviewing, and coding procedures.
HTM 660 System Management and Planning – 4.50


Sub Header Text Here
Healthcare information technology lifecycle management and strategic planning; organization and management of informatics support staff and other healthcare professionals to optimize the value from health information technology implementation.
HTM 520 Health Information Exchange – 4.50


Sub Header Text Here
Health data standards, sources, representation, terminologies, vocabularies and ontologies to support interoperability of information within and between health care organizations. Health information security practices, privacy, confidentiality, and management of patient rights. Clinical data and process modeling for medical decision making. Policy development and documentation for exchange of health information.
HTM 680 Health Informatics Case Study – 4.50


Sub Header Text Here
Prerequisite: HTM 520; HTM 552; HTM 660
Health informatics case study requiring analysis and synthesis of complex human, financial, and technical resources for the strategic use of information technology in a healthcare organization. Students study best practice case studies and make recommendations considering organizational dynamics and technical and market knowledge in a simulated healthcare environment.
HTM 692 Health Informatics Capstone – 4.50


Sub Header Text Here
Prerequisite: HTM 680
Two-month capstone project focused on a relevant problem in health informatics theory or practice. Planning and completion of either a data-based research project or other scholarship or creative activity. Grading is by H, S, or U only. Course is eligible for an "IP" grade.
*Please note that prerequisites for HCA and COH courses are not required for students in the MS Health Informatics program. HTM prerequisites are required.
Program Elective
1 course; 4.5 quarter units
LED 604 Leading Change and Adaptation – 4.50


Sub Header Text Here
Course topics will focus on the dynamics of change, organizational redesign, and the essential skills necessary for leaders to initiate corporate and organizational transformations. Resistance and acceptance of change initiatives, including the impact of organizational culture will be examined. Students will strengthen their leadership skills and strategies in order to initiate and implement change through problem-solving experiences across a broad range of organizational contexts.
COH 613 Public Health Informatics – 4.50


Sub Header Text Here
Prerequisite: COH 606
Application of information systems and technology to public health practice and research. Information technologies that support and improve the status of individual and community health. Development, deployment and maintenance of these systems. Effective use of data, information and knowledge tools to build manage, merge, retrieve and analyze public health data.
HCA 663 Healthcare Accounting/Finance – 4.50


Sub Header Text Here
Prerequisite: HCA 628
Application of healthcare accounting and finance theories to decisions in healthcare environments. Emphasis on management problems and policy issues regarding allocation of resources, payments systems, capital investments and budgeting.
HCA 670 Healthcare Leadership – 4.50


Sub Header Text Here
Prerequisite: HCA 624
Concepts of leadership related to current healthcare organizations. Communications – including public relations – team building, negotiation, and conflict resolution considered. Strategic aspects such as vision, viewpoint, and mission included. Managing uncertainty emphasized.
CIS 641 – IT Infrastructure – 4.50


Sub Header Text Here
This course includes a careful analysis of the hardware, software and organization needed to provide IT to a domain (organization) with particular emphasis on networks. It is intended that graduates will be better able to contribute to needs analysis for and design and implementation of effective, technically correct IT infrastructure solutions.
CIS 671 – Current Topics – 4.50


Sub Header Text Here
Prerequisite: CIS 650 with a minimum grade of B. The grade in CIS 650 must be at least a B as that is the required grade for completion of a Graduate Program.
Exploration of a current topic not otherwise covered in the curriculum. Previous offering of this course does not predict future availability; new courses may replace these. Topic varies by term and instructor.
Degree and Course Requirements
To receive a MS in Health Informatics degree, students must complete at least 54 quarter units of graduate work. A total of 13.5 quarter units of graduate credit may be granted for equivalent graduate work completed at another institution, as it applies to this degree and provided the units were not used in earning another advanced degree. Refer to the section on graduate admissions requirements for specific information regarding application and evaluation.
Estimated time to complete: 13 months
Program Learning Outcomes
Upon successful completion of this program, students will be able to:
Evaluate the healthcare delivery system in the US and the impact of social, cultural, political, economic, and environmental factors affecting the management and operation of healthcare organizations.
Evaluate health data management standards, technologies and methods to improve the quality, efficiency, equity and safety of healthcare practice and organization.
Develop policies and technologies to protect data integrity and validity, including information privacy and security policies and procedures.
Develop strategies for improving healthcare delivery and achieving institutional strategic initiatives using information systems and technologies.
Evaluate leadership principles and practices in health information technology staff development, technology adoption and change management in a healthcare organization.
Evaluate a healthcare organization's processes and systems to ensure compliance with ethical, legal and regulatory mandates and professional standards of health information technology.
Apply statistical and research methodologies to implement evidence-based health information technology management practice and healthcare quality improvement.
Communicate knowledge of health information systems and technology to stakeholders of the healthcare ecosystem.
Admissions
Enrolling in a university is a big decision. That's why our dedicated admissions team is here to guide you through the admissions process and help you find the right program for you and your career goals.
To that end, we've simplified and streamlined our application process, so you can get enrolled in your program right away. Because we accept and review applications year round, you can begin class as soon as next month, depending on your program and location of choice.
Learn more about undergraduate, graduate, military, and international student admissions, plus admissions information for transfer students. You can also learn more about our tuition rates and financial aid opportunities.
To speak with our admissions team, call (855) 355-6288 or request information and an advisor will contact you shortly. If you're ready to apply, simply start your application today.

Why Choose National University
Four-Week Courses
190+ Degree Programs
Online or On-Site
Year-Round Enrollment
Military Friendly
We're proud to be a Veteran-founded, San Diego-based nonprofit. Since 1971, our mission has been to provide accessible, achievable higher education to adult learners. Today, we educate students from across the U.S. and around the globe, with over 230,000 alumni worldwide.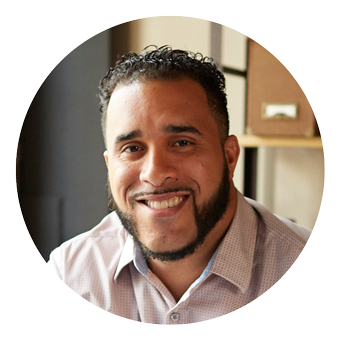 "National University has impacted my career. You can immediately apply what you learn in class to your business."
-Francisco R., Class of 2016


The Key Grant Scholarship
Do you qualify for a needs-based scholarship? Learn more about the NU Key Grant Scholarship and other scholarship opportunities to unlock the door to your dreams!
Program Disclosure
Successful completion and attainment of National University degrees do not lead to automatic or immediate licensure, employment, or certification in any state/country. The University cannot guarantee that any professional organization or business will accept a graduate's application to sit for any certification, licensure, or related exam for the purpose of professional certification.
Program availability varies by state. Many disciplines, professions, and jobs require disclosure of an individual's criminal history, and a variety of states require background checks to apply to, or be eligible for, certain certificates, registrations, and licenses. Existence of a criminal history may also subject an individual to denial of an initial application for a certificate, registration, or license and/or result in the revocation or suspension of an existing certificate, registration, or license. Requirements can vary by state, occupation, and/or licensing authority.
NU graduates will be subject to additional requirements on a program, certification/licensure, employment, and state-by-state basis that can include one or more of the following items: internships, practicum experience, additional coursework, exams, tests, drug testing, earning an additional degree, and/or other training/education requirements.
All prospective students are advised to review employment, certification, and/or licensure requirements in their state, and to contact the certification/licensing body of the state and/or country where they intend to obtain certification/licensure to verify that these courses/programs qualify in that state/country, prior to enrolling. Prospective students are also advised to regularly review the state's/country's policies and procedures relating to certification/licensure, as those policies are subject to change.
National University degrees do not guarantee employment or salary of any kind. Prospective students are strongly encouraged to review desired job positions to review degrees, education, and/or training required to apply for desired positions. Prospective students should monitor these positions as requirements, salary, and other relevant factors can change over time.