Social Sciences & Psychology Degrees
4-week
courses
Balance work, life, and school with convenient four-week courses.
Millions in
Scholarships
Explore National University's scholarship opportunities. Eligibility requirements apply.
230K+ alumni
worldwide
Become a part of NU's global alumni community driven by excellence.
Make a difference in your community by earning your social sciences and psychology degree online or on-site at National University. As a Veteran-founded nonprofit dedicated to serving the needs of busy adult learners, NU offers social sciences and psychology programs that prepare you for a rewarding career in counseling, administration, ABA, social services, teaching, and more.
Through our convenient four-week courses, you can immerse yourself in career-driven degree and certificate programs that help you reach your goals — one course and one month at a time. Discover which program is best for you and get started as soon as next month.
What Can a Social Sciences or Psychology Degree Do for You?
Earning a social sciences or psychology degree from NU provides you with the tools and knowledge to take your passion for helping people and turn it into meaningful action. The depth of understanding you'll gain in a social sciences or psychology program will help you make a difference in the lives of others.
Here are just a few of our top psychology and social sciences programs:
Gain an in-depth understanding of human behavior with the Bachelor of Arts in Psychology program. You'll learn valuable critical thinking skills that will challenge your perspectives on social change, culture, diversity, and more while preparing for a career in administration, business, or social services.
Our MA in Counseling Psychology program prepares you to be an effective counselor who can give back to your community and help others seeking mental wellness. With this program, you'll be prepared to sit for the Marriage and Family Therapist (MFT) License mandated by the Board of Behavioral Sciences in the state of California.
Prepare for a rewarding career working with neurodiverse individuals with our Master of Science in Applied Behavior Analysis program. If you have a passion for helping others reach positive behavior outcomes by developing, implementing, analyzing, and evaluating behaviorally accepted methods, this is the path for you.
Take your career further with our Doctor of Clinical Psychology (PsyD) program. This program provides the highest level of training in the field of clinical psychology, so you can serve your community in vital roles such as clinician, program administrator, evaluator, consultant, educator, and scholar.
Success Stories
Graduates of our social sciences and psychology degree programs have gone on to make a difference by promoting wellness and healing in their communities. Learn more about our inspiring graduates on our Alumni page.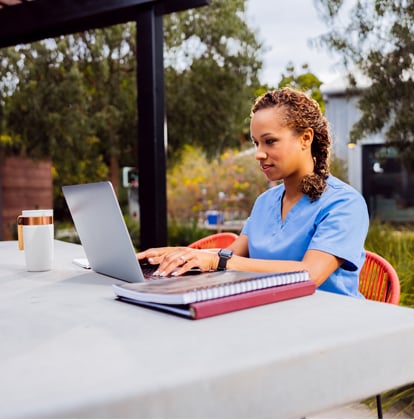 "By achieving my degree, I get to help individuals every day learn new tools for their mental health as well as provide some hope. Since graduating, I have been working at a nonprofit providing counseling services for at-risk teens."

⎯ Whisper T., Class of 2021