Bachelor of Arts in Sport Psychology
4-Week Courses
Start sooner and finish faster with our innovative course design.
Year-Round Enrollment
Our admissions team reviews applications year-round.
230K+ Alumni Worldwide
Become a member of NU's global community.
Program Overview
Prepare to seek a rewarding career as a professional coach, focusing on performance, motivation, and the psychological benefits of sports and athletics. The Bachelor of Arts in Sport Psychology will give you a comprehensive introduction to the modern and growing field of psychology as it relates to sports and performance. Throughout the program, you'll explore the reasons and factors that influence people to participate in physical activity and understand how a person's emotions and mental state can affect athletic performance. Graduates with a sports psychology degree can pursue a career in coaching or continue on to graduate programs at the master's or doctoral level.

The Western Association of Schools and Colleges (WASC) accredits public and private schools, colleges, and universities in the U.S.
Course Details
Preparation for the Major
2 courses; 9 quarter units
MTH 210 Probability and Statistics* – 4.50


Sub Header Text Here
Prerequisite: MTH 12A and MTH 12B, or Accuplacer test placement evaluation
An introduction to statistics and probability theory. Covers simple probability distributions, conditional probability (Bayes Rule), independence, expected value, binomial distributions, the Central Limit Theorem, hypothesis testing. Assignments may utilize the MiniTab software, or text-accompanying course-ware. Computers are available at the University's computer lab. Calculator with statistical functions is required.
PSY 100 Introduction to Psychology* – 4.50


Sub Header Text Here
A survey of the field of psychology that provides an overview of the scientific principles and theories in psychology. Topics include: biological psychology, abnormal behavior, motivation, emotion, sexuality and gender, and personality theory.
*May be used to satisfy general education requirements.
Requirements for the Major
13 courses; 58.5 quarter units
PSY 302 Foundation of Sport Psychology – 4.50


Sub Header Text Here
Prerequisite: ENG 102; PSY 100
Introduction and overview of the growing field of Sport Psychology, applying psychological principles to athletic performance. Topics will include theoretical foundations of behavior, psychological interventions for performance enhancement, adherence and maintenance of gains, and the impaired athlete.
PSY 448 History of Sport & Sport Psych – 4.50


Sub Header Text Here
Prerequisite: PSY 100; PSY 302
Interrelated historical development of physical education and sport as well as the history and development of sport, exercise, and performance psychology. Topics include the role of the scientific method and applied methods in research and practice, the history of sport, the role of culture and gender in sport and sport psychology, and current trends in sport and applied performance psychology.
PSY 300 Social Psychology of Sport – 4.50


Sub Header Text Here
HUB 441 Research Design and Analysis – 4.50


Sub Header Text Here
Prerequisite: ENG 102; MTH 210; PSY 100
An evaluation of research in psychology and the behavioral sciences. Includes work on research methods and design, and the application and interpretation of basic statistics.
PSY 303 Motor Learning – 4.50


Sub Header Text Here
Prerequisite: ENG 102; PSY 100
Students will learn the major principles underlying the acquisition of motor skill and how control of skilled movements is gained, maintained, and adapted. This course covers the various way that people learn to move, learn skilled actions, and how the principles of motor performance and learning can be useful in teaching, coaching, and rehabilitation.
PSY 305 Exercise Psychology – 4.50


Sub Header Text Here
Prerequisite: PSY 100 with a minimum grade of D-. Passing grade is required
An introduction to contemporary theory and research related to the psychological factors underlying participation in and adherence to exercise and physical activity programs. Topics include the nation's current obesity epidemic, factors that contribute to exercise behavior, psychological barriers to and benefits of exercise, and avenues for improving personal exercise behavior.
PSY 443 Culture and Sport Psychology – 4.50


Sub Header Text Here
Prerequisite: PSY 100; PSY 302
This course looks at the importance of culture on the development of sports, performance, and sport psychology. Research and case studies will be used to study the importance of integrating a multicultural perspective when working with athletes.
BIO 385 Biomechanics of Sport – 4.50


Sub Header Text Here
This course looks at the role of external and biomechanical factors in athletic performance. Course content includes the biomechanics of athletic performance, linear and angular kinetics, the role of torque and force in athletic performance, and the risks associated with biomechanical stress in athletics.
BIO 386 Exercise Physiology – 4.50


Sub Header Text Here
Provides a theoretical basis for understanding the body's acute and chronic adaptations to the stresses of exercise. Emphasis is given to systems physiology, the neuromuscular and cardiovascular bases of training responses, vascular physiology, energy production, cardiopulmonary function, and the significance of these effects for health and performance. Emphasis will be placed upon the practical application of exercise physiology principles to coaching, teaching, and other physical training practices.
PSY 340A Counseling Techniques I – 4.50


Sub Header Text Here
Prerequisite: ENG 102; PSY 100
An introduction to basic counseling techniques such as nonjudgmental listening, reflection, feedback, goal setting, and basic solution skills. Examines transference, countertransference, and therapist attributes such as empathy, congruence, acceptance, genuineness and respect. The online version has a significant live chat component that requires computer imaging and voice technology. Grading is H, S or U only.
PSY 445 Applied Sport Psychology – 4.50


Sub Header Text Here
Prerequisite: PSY 100; PSY 302
This course examines the application of psychological theories and research to sports and exercise behaviors. Case studies from a variety of sports will be explored to develop a set of psychological skills that can be applied across sports.
PSY 442 Case Studies Sport Psychology – 4.50


Sub Header Text Here
Prerequisite: Successful completion of 10 courses in the BA Sport Psychology program.
An advanced course in the application of psychological theories and research to sports and exercise behaviors. The seminar will focus upon skills in assessment, interviewing, case formulation, and interventions with athletes.
PSY 485 Sport Psychology Sr. Project – 4.50


Sub Header Text Here
Prerequisite: Satisfactory completion of ALL Major requirements
A two-month course in applied sport and peak performance psychology. An applied exploration of how the mind influences performance in sports, business, health, and wellness. Students will use real-world experiences as a laboratory for understanding, developing, and advancing the principles of applied sport psychology.
Upper Division Electives
3 courses; 13.5 quarter units
Choose three upper division electives from available offerings within the College of Letters and Sciences. It is STRONGLY RECOMMENDED that students select AT LEAST 2 of their required electives from the following 7 courses:
PSY 427 Biological Psychology – 4.50


Sub Header Text Here
Prerequisite: ENG 102; PSY 100
A study of the way in which the brain mediates behavior, emotion, and cognition. Topics include sensory systems, neural development, emotion, learning, memory, consciousness, reproduction, and neurological and psychological disorders.
PSY 428 Developmental Psychology – 4.50


Sub Header Text Here
Prerequisite: ENG 102; PSY 100
A study of the major transitions from fetal development through death in the physical, cognitive, social and emotional domains. The impact of ethnic, gender and cultural factors on development will be examined.
PSY 429 Intro to Personality Theory – 4.50


Sub Header Text Here
Prerequisite: ENG 102; PSY 100
The study of psychological characteristics of the individual that endure in stable form for substantial periods of time. Examines influential theories of personality and supporting research.
PSY 430 Intro to Psychopathology – 4.50


Sub Header Text Here
Prerequisite: ENG 102; PSY 100
An overview of sociocultural views and scientific theories of normalcy and deviance. The major psychological, cognitive, and behavioral disorders and their classification are examined.
PSY 432 Social Psychology – 4.50


Sub Header Text Here
PSY 433 Cognitive Psychology – 4.50


Sub Header Text Here
Prerequisite: ENG 102; PSY 100
The study of psychological functioning in the area of mental operations, largely uninfluenced by individual differences in personality or motivation. This encompasses the areas of attention, pattern recognition and other perceptual achievements, memory, problem solving, categorization and concept formation, language acquisition and use, textual interpretation and decision making.
PSY 446 Positive Psychology – 4.50


Sub Header Text Here
Prerequisite: ENG 102; PSY 100
Historical development of positive psychology and its applications to the practice of wellness, health, and peak performance. Topics include self-esteem, relationship building, happiness, and mindfulness.
Degree and Course Requirements
To receive a Bachelor of Arts in Sport Psychology degree, students must complete at least 180 quarter units as articulated below, 45 of which must be completed in residence at National University, 76.5 of which must be completed at the upper-division level, and a minimum 70.5 units of the University General Education requirements. In the absence of transfer credit, additional general electives may be necessary to satisfy total units for the degree. The following courses are specific degree requirements. Students should refer to the section on undergraduate admission procedures for specific information on admission and evaluation. All students receiving an undergraduate degree in Nevada are required by State Law to complete a course in Nevada Constitution.
Program Learning Outcomes
Discuss current trends in psychological research in both individual and team contexts within sport psychology.
Analyze how psychological factors influence performance in sport, and techniques to increase performance and reduce anxiety.
Discuss the influences of diversity and multiculturalism on group interactions and performance.
Apply psychological theory to coaching situations.
Discuss the legal and ethical issues in sport psychology and performance enhancement.
Discuss the physiological and motoric principles of performance in sport and physical activity.
Admissions
Enrolling in a university is a big decision. That's why our dedicated admissions team is here to guide you through the admissions process and help you find the right program for you and your career goals.
To that end, we've simplified and streamlined our application process, so you can get enrolled in your program right away. Because we accept and review applications year round, you can begin class as soon as next month, depending on your program and location of choice.
Learn more about undergraduate, graduate, military, and international student admissions, plus admissions information for transfer students. You can also learn more about our tuition rates and financial aid opportunities.
To speak with our admissions team, call (855) 355-6288 or request information and an advisor will contact you shortly. If you're ready to apply, simply start your application today.

Why Choose National University
Four-Week Courses
190+ Degree Programs
Online or On-Site
Year-Round Enrollment
Military Friendly
We're proud to be a Veteran-founded, San Diego-based nonprofit. Since 1971, our mission has been to provide accessible, achievable higher education to adult learners. Today, we educate students from across the U.S. and around the globe, with over 230,000 alumni worldwide.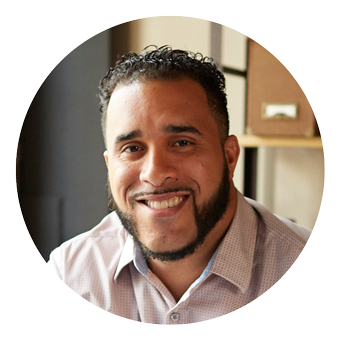 "National University has impacted my career. You can immediately apply what you learn in class to your business."
-Francisco R., Class of 2016


The Key Grant Scholarship
Do you qualify for a needs-based scholarship? Learn more about the NU Key Grant Scholarship and other scholarship opportunities to unlock the door to your dreams!
Program Disclosure
Successful completion and attainment of National University degrees do not lead to automatic or immediate licensure, employment, or certification in any state/country. The University cannot guarantee that any professional organization or business will accept a graduate's application to sit for any certification, licensure, or related exam for the purpose of professional certification.
Program availability varies by state. Many disciplines, professions, and jobs require disclosure of an individual's criminal history, and a variety of states require background checks to apply to, or be eligible for, certain certificates, registrations, and licenses. Existence of a criminal history may also subject an individual to denial of an initial application for a certificate, registration, or license and/or result in the revocation or suspension of an existing certificate, registration, or license. Requirements can vary by state, occupation, and/or licensing authority.
NU graduates will be subject to additional requirements on a program, certification/licensure, employment, and state-by-state basis that can include one or more of the following items: internships, practicum experience, additional coursework, exams, tests, drug testing, earning an additional degree, and/or other training/education requirements.
All prospective students are advised to review employment, certification, and/or licensure requirements in their state, and to contact the certification/licensing body of the state and/or country where they intend to obtain certification/licensure to verify that these courses/programs qualify in that state/country, prior to enrolling. Prospective students are also advised to regularly review the state's/country's policies and procedures relating to certification/licensure, as those policies are subject to change.
National University degrees do not guarantee employment or salary of any kind. Prospective students are strongly encouraged to review desired job positions to review degrees, education, and/or training required to apply for desired positions. Prospective students should monitor these positions as requirements, salary, and other relevant factors can change over time.