Doctor of Business Administration
No Residency
No Group Work
100% Online Learning
National and Northcentral have merged, and this program is now offered by NU. Learn more.
Doctor of Business Administration (DBA)
National University's Doctor of Business Administration (DBA) program offers high-level training for senior leadership positions. Our online DBA programs have an emphasis on the application of research as a means for developing strategies and tactics for solving organizational problems. You will also learn to create and execute solutions that are effective and ethical. NU offers you the opportunity to refine your knowledge and explore emerging business technologies, while vicariously gaining real-world experience from your mentoring professors.
Bring More to the Table with an Online DBA Degree
No other university can match National University's uniquely flexible approach to earning your DBA degree online, which includes weekly course starts to fit your schedule. NU's online DBA has no GRE or GMAT exam requirement, which can be time-consuming and costly.

The Western Association of Schools and Colleges (WASC) accredits public and private schools, colleges, and universities in the U.S.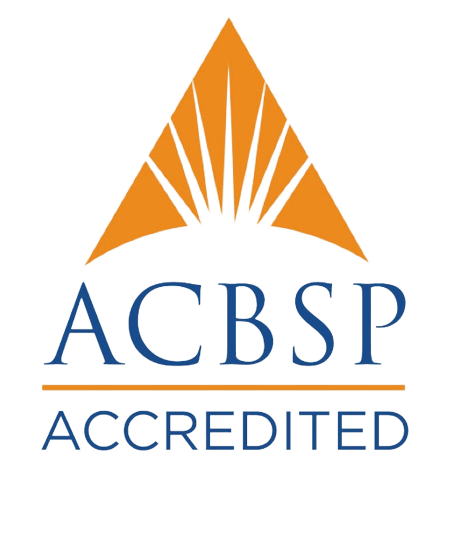 *The DBA program is accredited by ACBSP; however, the Health Services, Industrial/Organizational Psychology, and Information Technology specializations are not.
Course Details
Online DBA Course Listings
All DBA specializations require the following courses:
Required Foundational Courses must be taken first and in sequence. Evaluation track students will take SKS 7001 after BUS-7102 and before BUS-7112.
BUS-7102 – Applied Doctoral Studies in Business


Sub Header Text Here
In this course you will be introduced to the applied business doctoral academic journey. You will explore what it means to become an academic learner. You will compare and contrast the applied degree to a research degree to show which is applicable in differing environments. You will discuss the use of conceptual frameworks and theories in research and be introduced to scholarly writing and reference management. Your course will conclude with you developing a researchable applied business research question and a brief research plan.
SKS-7001 – Doctoral Comprehensive Strategic Knowledge Studies – Eval Track Students


Sub Header Text Here
Students will analyze and apply knowledge in 12 business areas necessary to address a wide variety of business-related situations. The focus of the course is demonstrating core proficiencies in the following business areas: Marketing, Business Finance, Accounting, Management, Legal Environment of Business, Economics, Business Ethics, Global Dimensions of Business, Information Systems, Quantitative Techniques and Statistics, Leadership, and Business Applications. The intent is not to introduce these core business concepts, but rather to verify a graduate-level threshold competency within each. The course includes a comprehensive case study that will allow students to demonstrate their competency within all 12 professional component areas.
BUS-7112 – Business Strategy and Innovation


Sub Header Text Here
In this course you will explore the ideas and methods for encouraging innovation as part of successful organizational strategic planning. You will use organizational assessment tools to evaluate a company's human resource practices and assess how strategic planning includes elements of technology and sustainability to ensure competitive advantage in global markets.
MGT-7019 – Ethics in Business


Sub Header Text Here
Organizations can no longer ignore ethics and social responsibility, including the green movement. Ethics are required by local, state, and federal legislation, and today, more than ever, stakeholders at organizations are being held accountable for their actions and societal harm. Therefore, academic integrity must be carried out from the classroom to the place of business. In a case study format, students in this course will learn about current laws, their applications to business, and how to maintain an ethical perspective within the context of a global framework.
Specialization Course 1


Sub Header Text Here
Specialization Course 2


Sub Header Text Here
Specialization Course 3


Sub Header Text Here
Specialization Course 4


Sub Header Text Here
BUS-7100 – Scholarly Literature Review


Sub Header Text Here
In this course, you will engage in the process of scholarly literature reviews and academic writing. With an emphasis on how to (a) conduct effective literature searches, specifically in preparation for the dissertation, (b) develop a plan for writing comprehensive, critical, and synthesized reviews of research literature, and (c) critically review and write about underlying theory/conceptual frameworks, you will develop a foundation for future research. The overarching goal of this course is for you to conduct an exhaustive search of the peer-reviewed research literature in your topic area and identify potential areas of inquiry for your dissertation.
BUS-7105 – Statistics I


Sub Header Text Here
In this course, you will cultivate a statistical mindset through learning and nurturing skills needed to perform and interpret univariate inferential statistics. The course will facilitate building your statistical confidence in assessing and performing statistics. The course will cover univariate parametric and non-parametric statistical tests, interpretation of statistical output, and introduce skills needed to select statistical tests based on quantitative research questions.
BUS-7320 – Quantitative Research Design & Methodology


Sub Header Text Here
During this course, as a scholar-practitioner, you will build the skills essential for designing quantitative studies; analyzing the data collected in these studies, and interpreting the results of data analyses. You will explore designs and statistical techniques to use with their envisioned dissertation research.
BUS-7380 – Qualitative Research Design and Methodology


Sub Header Text Here
During this course, you will examine qualitative methods for studying human behavior including grounded theory, narrative analysis, ethnography, mixed methods, and case studies. You will explore designs and methodologies to use with your envisioned research.
CMP-9601B – Pre-Candidacy Prospectus


Sub Header Text Here
The Pre-Candidacy Prospectus is intended to ensure students have mastered knowledge of their discipline prior to candidacy status and demonstrated the ability to design empirical research as an investigator before moving on to the dissertation research coursework. Students will demonstrate the ability to synthesize empirical, peer-reviewed research to support all assignments in this course. The Pre-Candidacy Prospectus is completed only after all foundation, specialization, and research courses have been completed.
DIS-9901A – Components of the Dissertation


Sub Header Text Here
Students in this course will be required to complete Chapter 1 of their dissertation proposal including a review of literature with substantiating evidence of the problem, the research purpose and questions, the intended methodological design and approach, and the significance of the study. A completed, committee approved (against the minimum rubric standards) Chapter 1 is required to pass this course successfully. Students who do not receive approval of Chapter 1 to minimum standards will be able to take up to three supplementary 8-week courses to finalize and gain approval of Chapter 1.
DIS-9902A – The Dissertation Proposal


Sub Header Text Here
Students in this course will be required to work on completing Chapters 1-3 of their dissertation proposal and receive committee approval for the Dissertation Proposal (DP) in order to pass the class. Chapter 2 consists of the literature review. Chapter 3 covers the research methodology method and design and to includes population, sample, measurement instruments, data collection and analysis, limitations, and ethical considerations. In this course, a completed, committee-approved Chapters 2 and 3 are required and, by the end of the course, a final approved dissertation proposal (against the minimum rubric standards). Students who do not receive approval of the dissertation proposal will be able to take up to three supplementary 8-week courses to finalize and gain approval of these requirements.
DIS-9903A – Institutional Review Board (IRB) and Data Collection


Sub Header Text Here
Students in this course will be required to prepare, submit, and obtain approval of their IRB application, collect data, and submit a final study closure form to the IRB. Students still in data collection at the end of the 12-week course will be able to take up to three supplementary 8-week courses to complete data collection and file an IRB study closure form.
DIS-9904A – The Dissertation Manuscript and Defense


Sub Header Text Here
In this dissertation course students work on completing Chapters 4 and 5 and the final Dissertation Manuscript. Specifically, students will complete their data analysis, prepare their study results, and present their findings in an Oral Defense and a completed manuscript. A completed, Committee approved (against the minimum rubric standards) Dissertation Manuscript and successful Oral Defense are required to complete the course and graduate. Students who do not receive approval for either or both their Dissertation Manuscript or defense can take up to three supplementary 8-week courses to finalize and gain approval of either or both items as needed.
Program at a Glance
Total Credit Hours: 48 Credit Hours
Courses: 16 Courses
Recommended Completion Time: 34 Months
Next Start Date: Every Monday
Classroom Size: One
Doctor of Business Administration Program Outcomes
At National University, you can earn your Doctor of Business Administration degree online, when it's convenient for you. And although you attend class online, you still receive the personal support and guidance you deserve thanks to our one-to-one learning model. We also have no residency requirements, no GRE/GMAT requirements, and no group projects. This offers the flexibility you need to fit higher education into your busy schedule.
DBA Learning Outcomes
Upon successful completion of National University's Doctor of Business Administration program, graduates will be able to:
Formulate solutions to practical business problems based on original research
Evaluate the relationship between the global environment and business decisions
Construct socially responsible and ethical business strategies
Defend business-related theories, applications, and perspectives to diverse audiences
Develop business methods and concepts based on practical application of current theories
Hear From Our Faculty
Watch our video to learn more about the Doctor of Business Administration program from Dr. Eugene Wilkerson, Dean for the School of Business.
Admissions
Enrolling in a university is a big decision. That's why our dedicated admissions team is here to guide you through the admissions process and help you find the right program for you and your career goals.
To that end, we've simplified and streamlined our application process, so you can get enrolled in your program right away. Because we accept and review applications year round, you can begin class as soon as next month, depending on your program and location of choice.
Learn more about undergraduate, graduate, military, and international student admissions, plus admissions information for transfer students. You can also learn more about our tuition rates and financial aid opportunities.
To speak with our admissions team, call (855) 355-6288 or request information, and an advisor will contact you shortly. If you're ready to apply, simply start your application today

Finish Your Dissertation!
Dissertation Completion Pathway (DCP) is a 100% online pathway helping students "All But Dissertation" finish their doctoral degree.
Block transfer of credit from your previous institution
Flexible monthly start dates
Highly trained faculty providing feedback each week on your dissertation
Strategic support and targeted resources to help you finish
Why Choose National University
Eight-Week Courses
190+ Degree Programs
Online or On-Site
Year-Round Enrollment
Military Friendly
We're proud to be a Veteran-founded, San Diego-based nonprofit. Since 1971, our mission has been to provide accessible, achievable higher education to adult learners. Today, we educate students from across the U.S. and around the globe, with over 230,000 alumni worldwide.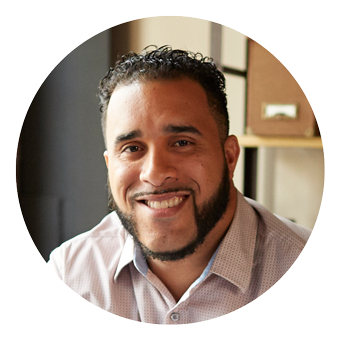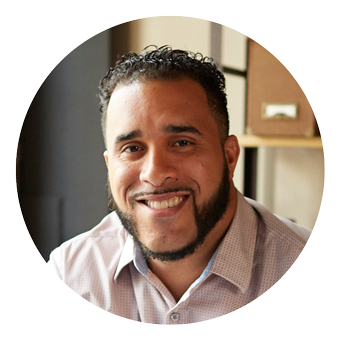 "National University has impacted my career. You can immediately apply what you learn in class to your business."
-Francisco R., Class of 2016


The Key Grant Scholarship
Do you qualify for a needs-based scholarship? Learn more about the NU Key Grant Scholarship and other scholarship opportunities to unlock the door to your dreams!
Frequently Asked Questions (FAQ)
What Can You Do with a DBA Degree?


Sub Header Text Here
Career Potential*
Chief Executive
General and Operations Managers
Sales Manager
Administrative Services Manager
Industrial Production Manager
Transportation Manager
Storage and Distribution Manager
Social and Community Service Managers
Regulatory Affairs Manager
Investment Fund Manager
Supply Chain Manager
Security Manager
Loss Prevention Manager
Cost Estimator
Management Analyst
Business Teacher, postsecondary
Market Research Analysts and Marketing Specialists
Operations Research Analyst
*Positions may depend on specialization chosen and require additional experience, training, and other factors beyond successfully completing this degree program. Some roles may also require state licensure, and it is the responsibility of the student to ensure that all licensure requirements are met.
What's the difference between a doctoral degree and a PhD?


Sub Header Text Here
A PhD or Doctor of Philosophy is a doctorate degree — but only one of several varieties. Read on to learn more about the major categories of doctoral degrees and some important ways in which they differ from one another.
the Accreditation Council for Business Schools and Programs (ACBSP)
As a leading accreditation association for business education, the Accreditation Council for Business Schools and Programs (ACBSP) "develops, promotes, and recognizes best practices that contribute to continuous improvement of business education." The Association emphasizes the importance of "learning how to learn," balancing teaching and research activities to enhance the quality of classroom instruction and contribute to student learning. To learn more about the ACBSP, visit their website.
Program Disclosure
Successful completion and attainment of National University degrees do not lead to automatic or immediate licensure, employment, or certification in any state/country. The University cannot guarantee that any professional organization or business will accept a graduate's application to sit for any certification, licensure, or related exam for the purpose of professional certification.
Program availability varies by state. Many disciplines, professions, and jobs require disclosure of an individual's criminal history, and a variety of states require background checks to apply to, or be eligible for, certain certificates, registrations, and licenses. Existence of a criminal history may also subject an individual to denial of an initial application for a certificate, registration, or license and/or result in the revocation or suspension of an existing certificate, registration, or license. Requirements can vary by state, occupation, and/or licensing authority.
NU graduates will be subject to additional requirements on a program, certification/licensure, employment, and state-by-state basis that can include one or more of the following items: internships, practicum experience, additional coursework, exams, tests, drug testing, earning an additional degree, and/or other training/education requirements.
All prospective students are advised to review employment, certification, and/or licensure requirements in their state, and to contact the certification/licensing body of the state and/or country where they intend to obtain certification/licensure to verify that these courses/programs qualify in that state/country, prior to enrolling. Prospective students are also advised to regularly review the state's/country's policies and procedures relating to certification/licensure, as those policies are subject to change.
National University degrees do not guarantee employment or salary of any kind. Prospective students are strongly encouraged to review desired job positions to review degrees, education, and/or training required to apply for desired positions. Prospective students should monitor these positions as requirements, salary, and other relevant factors can change over time.