Associate of Science in Paralegal Studies
4-week Courses
Start sooner and finish faster with our innovative course design.
Year-Round Enrollment
Our admissions team reviews applications year-round.
230K+ Alumni Worldwide
Become a member of NU's global community.
Associate of Science in Paralegal Studies
If you're interested in pursuing a career in law, earn an Associate of Science in Paralegal Studies degree. Working as a paralegal will allow you to work in the profession for a few years to gain experience and begin your path toward continued law education. In National University's paralegal associate degree program, you'll learn how to dig deep into the facts of cases, research laws and regulations, prepare legal memoranda, arrange evidence and documents for attorneys, and much more.
Paralegals are highly capable legal professionals, and although they do many things attorneys do, their services are less expensive so more and more firms are using them to keep costs down. As a paralegal, you'll be recognized as an important member of a powerful legal team.
This program is approved by the American Bar Association and offered online and onsite in the Los Angeles Region. The program combines a comprehensive academic curriculum with practical education in the role of the paralegal in a legal environment.

The Western Association of Schools and Colleges (WASC) accredits public and private schools, colleges, and universities in the U.S.
Course Details
Requirements for the Major
12 courses; 54 quarter units
PLA 210 Legal Theory & Ethics – 4.50


Sub Header Text Here
Introduces the law and legal system and an overview of the major areas of legal practice. Focuses on legal problem-solving, case analysis, fact pattern analysis, selected topical surveys of law, and legal ethics and professional responsibility for the paralegal.
PLA 211 English for Professionals – 4.50


Sub Header Text Here
Teaches legal professionals to write well by examining English, composition, grammar, punctuation, and writing mechanics in the context of good legal writing. Students complete focused exercises designed to build their legal vocabulary and enable them to draft discourses.
PLA 212 Torts – 4.50


Sub Header Text Here
Examines the fundamental principles of the law of intentional torts (e.g., battery, assault, false imprisonment, intentional infliction of emotional distress); negligence (standard of care, breach of duty, causation, damages); strict liability; the torts of nuisance, defamation, invasion of privacy torts; and the defenses to each of these torts. Also addresses the concepts of products liability and vicarious liability.
PLA 213 Leg Res Wrtg-Briefing/Analysis – 4.50


Sub Header Text Here
Develops legal research skills through focused exercises using print and computerized research. Exposes students to primary and secondary legal authorities, with an emphasis on constitutions and statutes. Develops writing skills by analyzing and briefing court opinions, drafting letters, and examining the purposes and uses of a legal memorandum.
PLA 214 Contracts – 4.50


Sub Header Text Here
Examines basic contract principles, including formation, validity, defenses to formation, rights of third parties, performance, breach, remedies, and damages. Emphasizes case analysis and application of principles, and covers code sections from Article 2 of the Uniform Commercial Code and the Restatement Second of Contracts.
PLA 215 Leg Res Wrtg-Legal Memo – 4.50


Sub Header Text Here
Develops legal research skills through focused exercises using print and computerized research. Exposes students to primary and secondary legal authorities, with an emphasis on legislative history, administrative materials, and loose-leaf services. Develops writing skills by examining different parts of the legal memorandum, including questions presented, brief answers, statements of fact. And conclusions.
PLA 216 Computers & The Law – 4.50


Sub Header Text Here
Teaches computer technology as a tool to assist the legal professional in the practice of law. Utilizes lectures, group discussion, and hands-on computer use. Using the latest software for time and billing, case management docketing, control, and litigation support, students complete legal projects with assignments in the computer lab. Students learn how to effectively evaluate vendor products, and design and manage a litigation database project. Also covered are telecommunications and computer-assisted research, and ethical concentrations, such as software piracy, misuse of software and databases, security, and protecting client data.
PLA 217 Property – 4.50


Sub Header Text Here
Examines the law relating to the various types of real-property interests and estates, methods of transferring title, recording statutes and title searches, the nature and scope of easements, leasehold interests, the rights and obligations of landlords and tenants, the law of adverse possession, and covenants regarding title.
PLA 218 Leg Res Wrtg-Pers Wtg/Citation – 4.50


Sub Header Text Here
Develops legal research skills through focused exercises using print and computerized research. Exposes students to primary and secondary legal authorities, with an emphasis on practice and ethical rules. Develops legal writing skills by implementing the IRAC method, synthesizing various legal authorities, and applying proper legal citation.
PLA 303 Law Office Administration – 4.50


Sub Header Text Here
Explores the organization and functioning of a law office. Topics include financial planning and management, problem-solving techniques, personnel administration, job descriptions, hiring practices, new employee orientation and training techniques, salary administration, productivity measurement, and interpersonal considerations.
PLA 318 Remedies & Dispute Resolution – 4.50


Sub Header Text Here
Examines the substantive and procedural aspects of remedies and enforcement of judgments. The first part of the course comprises a study of legal and equitable remedies, including damage, restitutionary, coercive, and declaratory remedies, prejudgment (provisional) remedies, and procedures for the enforcement of judgments. The second part of the course discusses various methods of resolving disputes, including negotiation, mediation, and arbitration.
PLA 325 Litigation I – 4.50


Sub Header Text Here
Explores civil procedure in both state and federal courts, including jurisdiction, venue, parties, pleadings, motions, and an analysis of civil-litigation strategies. Emphasizes the role of the paralegal in discovery and includes discussions of various types of discovery (including depositions, interrogatories, and demands for production of documents), the attorney-client privilege, the work product doctrine, and trial-setting matters.
Paralegals may not provide legal services directly to the public, except as permitted by law. Students must take at least nine semester credits or the equivalent of legal specialty courses through synchronous instruction.
Degree and Course Requirements
To receive an Associate of Science degree in Paralegal Studies, students must complete at least 90 quarter units, including 49.5 quarter units of legal specialty courses, one 4.5 quarter unit course of English for Professionals, and the required minimum of 37.5 units of the Associate of Science General Education as specified in the University catalog. Please note a minimum of 27 quarter units of general education course work (across at least three disciplines such as social science, natural science, mathematics, humanities, foreign language and English) is required by the American Bar Association.
All lower division general education courses must be completed at National University or another regionally accredited institution. In the absence of transfer credit, additional general electives may be necessary to satisfy total units for the degree.
All students receiving an undergraduate degree in Nevada are required by State Law to complete a course in Nevada Constitution.
This program is not intended for students to practice law. The coursework taken in this program is not transferable to law school. Paralegals are not lawyers and are not licensed to practice law.
Program Learning Outcomes
Describe the role of the paralegal in the American legal system.
Analyze the basic issues of a legal problem.
Develop paralegal skills in investigation, legal research, and client and witness interviews.
Identify common paralegal tasks in substantive areas of the law.
Develop written and oral communication skills in a legal environment.
Explain how ethical standards generally apply to paralegals in the practice of law.
Admissions
Enrolling in a university is a big decision. That's why our dedicated admissions team is here to guide you through the admissions process and help you find the right program for you and your career goals.
To that end, we've simplified and streamlined our application process, so you can get enrolled in your program right away. Because we accept and review applications year round, you can begin class as soon as next month, depending on your program and location of choice.
Learn more about undergraduate, graduate, military, and international student admissions, plus admissions information for transfer students. You can also learn more about our tuition rates and financial aid opportunities.
To speak with our admissions team, call (855) 355-6288 or request information and an advisor will contact you shortly. If you're ready to apply, simply start your application today.

Why Choose National University
Four-Week Courses
190+ Degree Programs
Online or On-Site
Year-Round Enrollment
Military Friendly
We're proud to be a Veteran-founded, San Diego-based nonprofit. Since 1971, our mission has been to provide accessible, achievable higher education to adult learners. Today, we educate students from across the U.S. and around the globe, with over 230,000 alumni worldwide.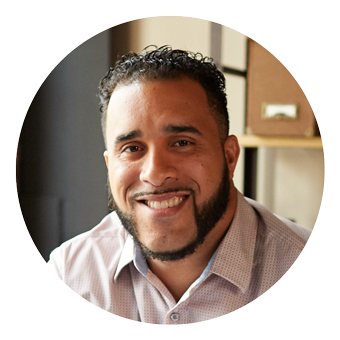 "National University has impacted my career. You can immediately apply what you learn in class to your business."
-Francisco R., Class of 2016


The Key Grant Scholarship
Do you qualify for a needs-based scholarship? Learn more about the NU Key Grant Scholarship and other scholarship opportunities to unlock the door to your dreams!
Program Disclosure
Successful completion and attainment of National University degrees do not lead to automatic or immediate licensure, employment, or certification in any state/country. The University cannot guarantee that any professional organization or business will accept a graduate's application to sit for any certification, licensure, or related exam for the purpose of professional certification.
Program availability varies by state. Many disciplines, professions, and jobs require disclosure of an individual's criminal history, and a variety of states require background checks to apply to, or be eligible for, certain certificates, registrations, and licenses. Existence of a criminal history may also subject an individual to denial of an initial application for a certificate, registration, or license and/or result in the revocation or suspension of an existing certificate, registration, or license. Requirements can vary by state, occupation, and/or licensing authority.
NU graduates will be subject to additional requirements on a program, certification/licensure, employment, and state-by-state basis that can include one or more of the following items: internships, practicum experience, additional coursework, exams, tests, drug testing, earning an additional degree, and/or other training/education requirements.
All prospective students are advised to review employment, certification, and/or licensure requirements in their state, and to contact the certification/licensing body of the state and/or country where they intend to obtain certification/licensure to verify that these courses/programs qualify in that state/country, prior to enrolling. Prospective students are also advised to regularly review the state's/country's policies and procedures relating to certification/licensure, as those policies are subject to change.
National University degrees do not guarantee employment or salary of any kind. Prospective students are strongly encouraged to review desired job positions to review degrees, education, and/or training required to apply for desired positions. Prospective students should monitor these positions as requirements, salary, and other relevant factors can change over time.