Master of Business
Administration (MBA)
4-week
COURSES
Start sooner and finish faster with our innovative course design.
Year-round
enrollment
Our admissions team reviews applications year-round.
220K+ Alumni Worldwide
Become a member of NU's global community.
Achieve Your Business Career Aspirations with an Online MBA Degree
Gain the knowledge and skills you need to successfully manage organizations in the ever-changing business environment. You'll learn relevant management skills in both domestic and global business settings, effective team building, quantitative and qualitative decision-making, and creative problem-solving skills that you can immediately apply in your professional life.
Our MBA degree program also offers specializations that'll help you stand out in the competitive business field and prepare you for its challenges. Specializations include Bank Management, Financial Management, Human Resource Management, International Business, Marketing, Organizational Leadership, and Supply Chain Management.

The Western Association of Schools and Colleges (WASC) accredits public and private schools, colleges, and universities in the U.S.
Course Details
Course Listing
Program Requirements
12-14 courses; 54-63 quarter units
Foundation Courses
2 courses; 9 quarter units
The following two foundation courses may be waived if students have taken the appropriate accounting, finance, and mathematics courses as a part of an undergraduate degree in business at a regionally accredited university or if a score of 80 percent or above is achieved on a challenge exam. Each course is four weeks long.
Course Name
ACC 600 Financial Accounting for MBAs* – 4.50
An introduction to accounting for students with no recent previous exposure to the subject. This course prepares students to comprehend the relationship among the financial statements, ascertain how business transactions are reflected in the financial statements, and analyze solvency, profitability, and stability of a business enterprise to make informed operating decisions.
MNS 601 Statistics for Business** – 4.50
An examination of the increasing complexity of business problem-solving confronting today's managers, this course covers the role statistics and forecasting play in the business decision-making process, as well as the principles and steps involved in planning and conducting business research. Within the context of this course, students propose to study a situation that exists within an organizational setting and identify a faculty research advisor with knowledge in the focus area.
*Students who have completed an undergraduate business degree that includes ACC 201, ACC 202, and FIN 310 are waived of the ACC 600 requirement.
**Students who have completed an undergraduate business degree that includes MNS 205, MTH 210, MTH 215, or MTH 220 and MNS 407 are waived of the MNS 601 requirement.
Core Competency Courses
7 courses; 31.5 quarter units
Course Name
MKT 602 Marketing Management – 4.50
An in-depth examination of marketing environments and the impact marketing activities have on organizational operations in competitive, global, multicultural business settings, the course discusses both domestic and international frameworks of the fundamental marketing functions of product, pricing, distribution, and promotion. It explores and analyzes modern marketing problems and solutions from conceptual, legal, social, and ethical perspectives. It explains marketing information systems and the use of advanced technologies in marketing decision making.
IBU 606 Global Business – 4.50
An analysis of the global economic, political, and cultural factors affecting international business, this course provides an overview of international trade and investment theory, the pros and cons of protectionism, the global financial environment, and the role of the multinational corporation. It analyzes international sourcing, marketing, and strategic management for global business.
MGT 603 Business Operations Management – 4.50
This course presents a customer-oriented view of operations within an organization. Guided by the organization's strategic plan, operations deliver the products and services to the customers. This course explores how this delivery is accomplished with efficiency and effectiveness. Components of the course include issues of quality, physical design, and systems management.
MGT 608 Info & Supply Chain Systems – 4.50
Students focus on major corporate applications of information technology, learning how business decisions are facilitated by these tools. Specific applications include the effective and efficient management of projects, inventory and transportation. The course concludes with the evolution of logistics into the broader scope of supply chain management, focusing on how enterprise-wide information systems enable this cross-functional, inter-firm collaboration that leads to new competitive advantages.
ACC 604 Managerial Accounting – 4.50
A study of accounting concepts and reporting techniques applied in a management decision-making context, Students analyze accounting data from real-world case studies and present their analysis, conclusions, and recommendations. Managerial accounting models used by diverse enterprises in virtually all industrialized nations include cost accounting and the behavior of costs, budgeting, differential analysis, and responsibility accounting are examined. Reporting techniques involving the use of current spreadsheet and graphic presentation technology are presented.
ECO 607 Eco. for Managerial Decisions – 4.50
Recommended: Prior completion of: MNS 601
In this course, students study the price system, market structure, and consumer theory as they apply to managers in a variety of decision-making environments. This course covers the use of mathematical and economic decision-making tools for determining optimal levels of output, resource usage, and capacity planning.
FIN 609A Seminar in Financial Management – 4.50
Prerequisite: FIN 310, or ACC 600
A study of corporate financial management, through case studies and/or term projects, this course covers issues such as sources of long-term financing, cost of capital, capital budgeting, dividend policy, mergers and acquisitions, bankruptcy and reorganization, the globalization of finance, ethical standards, information technology, and financial strategy.
General Electives
4 courses; 18 quarter units
Students may select any four graduate courses offered by the Department of Business and Management. As an alternative, students may enroll in an Area of Specialization (see below).
MBA Specialization Requirements for Specialization
4 courses; 18 quarter units
In lieu of general electives, students can choose an Area of Specialization. In order to graduate with a specialization, students must complete all courses specified in the desired specialization, in addition to all core competency courses, and the capstone course, MGT 685C.
Capstone
1 course; 4.5 quarter units
Course Name
MGT 685C Business Strategy and Policy – 4.50
Prerequisite: MGT 605; MGT 608; MKT 602; MNS 601; ECO 607; IBU 606; ACC 604; FIN 609A
The course provides students with an opportunity to integrate the various topics introduced throughout the learner's program by engaging in strategy execution. An integral part of the course will be preparation of a comprehensive, written case analysis. The perspective is a holistic one which views the organization as a total system, which encompasses internal, specialized sub-systems, interacting with an external, dynamic environment. The emphasis will be on the development, implementation, and analysis of organization strategies and policies that impact a firm's survival and success in a progressively competitive global marketplace. Models for strategic formulation, implementation, and control are developed that facilitate an integrated understanding of the courses that comprise the MBA curriculum. Readings and lectures illustrate strategic management theories and frameworks while case discussions, experiential exercises, and team projects provide opportunities for application.
To see specialization course listings in full, visit our catalog.
Degree and Course Requirements
To receive an MBA degree, students must complete 54-63 quarter units of graduate credit. A total of 13.5 quarter units of equivalent graduate work may be granted if completed with a grade of "B" or better (3.0 GPA) at another regionally accredited institution, as it applies to this degree and provided the units were not used in earning another advanced degree. Please refer to the section on graduate admission procedures for specific information regarding application, evaluation, and the course waiver process.
Specializations
Why National University's Online MBA Program?
Ideal Online Experience Designed for Working Professionals. Access materials, faculty support, and online student communities at your convenience.
Accredited by the IACBE and Updated Every Year. The MBA program is consistently assessed each year to ensure it is up-to-date, relevant, and meets the needs of graduates.
Accelerated and Self-Paced Options. Through year-round enrollment and four-week class format, the program can accommodate anyone's schedule.
Faculty Mentorship and Program Support. Each MBA student receives a mentor to help them understand and succeed in the program. They'll help you find a solution if you need one.
Small Class Sizes for 1:1 Engagement. Get the face time you need with experienced faculty who can offer support in a smaller setting.
On-site and Hybrid Options. Choose online or on-site format to suit your needs and schedule.
Gain Practical Leadership and Soft Skills with an Online MBA Degree
Mastering soft skills is a must in the business world. Decision-making, digital literacy, and other core components of day-to-day operations are critical and must be addressed by an MBA program. With our online format, you can gain teamwork experience as you improve your digital literacy. Plus, you do it all at your pace, one class at a time.As you complete the program, you'll be better able to think critically and communicate more effectively. All of these skills are crucial to career development and success in the business landscape.
The courses in the MBA program also have a workplace impact: you can take all of the aspects of business you learned and readily apply them to your workplace set-ting. With an MBA, you can hone the skills that are in demand and ensure success in the business sphere.
Career-Focused Specializations for National University's MBA Degree
Advancing your career requires you to have the experience and education necessary to navigate your field with confidence. Our specializations help students stand out in the job pool and have degrees with modern career applications. NU offers seven specializations within our MBA program:
Specialization in Bank Management: Gain theoretical and conceptual insight into the banking industry. The program emphasizes bank management, international bank operations, real estate, credit management, and more.
Specialization in Financial Management: Enhance your finance background with this specialization, which studies growth and diversification policies, evaluation and management of securities portfolios, investment banking and merger strategies, and more!
Specialization in Human Resource Management: Go beyond traditional interpersonal skills and learn how to recruit, select, train, compensate, and evaluate employees.
Specialization in International Business: Discover which cultural, economic, and legal issues come with international business. Students also have the opportunity to visit, under the guidance of NU professors, foreign environments to gain an understanding of how different markets operate.
Specialization in Marketing: Learn about the power of marketing, its effect on how businesses are run, and how to add marketing to standard practices.
Specialization in Organizational Leadership: Get the tools that can give you the potential to seek promotion and move up in your company while gaining a deeper understanding of the technical and reflective processes that result in leadership opportunities.
Specialization in Supply Chain Management: This specialization allows students to learn about the operational aspects of business, making them more acutely aware of any distribution or operation challenges that may arise. The specialization covers a variety of topics, from inventory to transportation networks.
As you grow in your career, you can utilize one of the specializations in the MBA program to give yourself an advantage and additional expertise. Let us help you find the specialization that fits your career goals! For further MBA specialization details, visit our catalog.
What Can You Do With an MBA?
The business landscape is highly competitive. If your resume stands out, you have better luck succeeding in the field as you gain more opportunities and expand your growth in a rapidly evolving market. The NU MBA program allows you to show employers — in various industries — that you have the in-demand skills they seek to meet the demand of an industry expected to grow by 19% within the next decade according to the U.S. Bureau of Labor Statistics. Additionally, the demand for business expertise has trickled into other industries. An MBA could give you the established skills you need to advance to a new field, such as the tech industry. Silicon Valley, Amazon, and other companies are interested in hiring MBA graduates.
MBA graduates can expect higher salary outcomes: the BLS also states that, in some business sectors, employees with a master's degree can earn up to 89% more than their bachelor's counterparts. The BLS' data also points out that the median wage for management occupations was $109,760 in May 2020 — the highest wage of all major occupational groups.
Learn more about the benefits of an MBA degree and which industries are looking for MBA graduates in our article, "What Can You Do With an MBA?".
Program Learning Outcomes
Evaluate financial statements and quantitative information for decision-making using appropriate information systems and tools.
Analyze the competitive environment, employing both external and internal factor analysis, and apply appropriate strategies for an organization, emphasizing the practice of ethical decisions and actions.
Create and communicate business plans and reports in an efficient and compelling way, orally and in written form.
Design solutions to logistical and operational problems using critical thinking skills and innovative approaches to generating alternatives.
Assess the global business environment and generate alternatives for companies to succeed in different countries and cultures.
Assess the economic environment within an industry and choose appropriate financial decisions for the firm.
Admissions
Enrolling in a university is a big decision. That's why our dedicated admissions team is here to guide you through the admissions process and help you find the right program for you and your career goals.
To that end, we've simplified and streamlined our application process, so you can get enrolled in your program right away. Because we accept and review applications year round, you can begin class as soon as next month, depending on your program and location of choice.
Learn more about undergraduate, graduate, military, and international student admissions, plus admissions information for transfer students. You can also learn more about our tuition rates and financial aid opportunities.
To speak with our admissions team, call (855) 355-6288 or request information and an advisor will contact you shortly. If you're ready to apply, simply start your application today.

Why Choose National University
Four-Week Courses
190+ Degree Programs
Online or On-Site
Year-Round Enrollment
Military Friendly
We're proud to be a Veteran-founded, San Diego-based nonprofit. Since 1971, our mission has been to provide accessible, achievable higher education to adult learners. Today, we educate students from across the U.S. and around the globe, with over 220,000 alumni worldwide.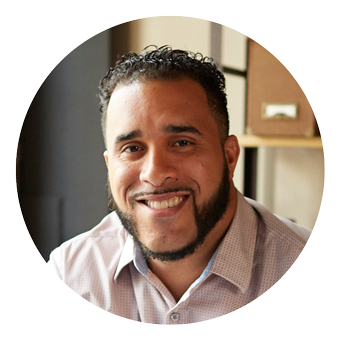 "National University has impacted my career. You can immediately apply what you learn in class to your business."
-Francisco R., Class of 2016

Master of Business Administration Degree FAQs
Can you get an MBA degree online?
Yes. National University offers online programs that can be completed 100% online, one class at a time. By taking one class at a time, adult learners can earn their degree faster while balancing their busy lives.
Is an online MBA taken seriously?
Given the popularity, scope, and evolution of online degrees, recruiters say that most employers accept online MBAs from candidates. The reputation of where you get your degree remains the most important factor.
Is it worth getting an MBA?
Yes. Not only does an MBA give you further experience and a better understanding of business, but it also opens the door for work in other industries. An MBA can help you hone your soft skills, be more marketable to employers, and advance your career. Plus, our MBA program allows you to earn it online.
How long does it take to get an MBA online?
When you enroll in NU's MBA program, you can earn your degree in just a year (12 core classes), unless you need to take foundation courses.
How much does an MBA increase salary?
Business and management are powerful industries, and projected salary reflects that. Employees with postgraduate business and management qualifications have reported significant salary growth.
How many hours per week is an MBA?
Students should expect to spend roughly nine hours in class, divided into two sessions per week (Monday/Wednesday or Tuesday/Thursday). Additionally, students will need to attend two Saturday sessions (three if a weekday holiday makes it necessary) per month, with each being four and a half hours long. For a week with a Saturday session, MBA students can spend up to 13.5 hours working toward their degree. It is worth noting, however, that the MBA program is self-paced and can be adjusted to fit your schedule.

The Key Grant Scholarship
Do you qualify for a needs-based scholarship? Learn more about the NU Key Grant Scholarship and other scholarship opportunities to unlock the door to your dreams!
Program Disclosure
Successful completion and attainment of National University degrees do not lead to automatic or immediate licensure, employment, or certification in any state/country. The University cannot guarantee that any professional organization or business will accept a graduate's application to sit for any certification, licensure, or related exam for professional certification.
Program availability varies by state. Many disciplines, professions, and jobs require disclosure of an individual's criminal history, and a variety of states require background checks to apply to or be eligible for certain certificates, registrations, and licenses. The existence of criminal history may also subject an individual to denial of an initial application for a certificate, registration, or license and result in the revocation or suspension of an existing certificate, registration, or license. Requirements can vary by state, occupation, and licensing authority.
NU graduates will be subject to additional requirements in a program, certification/licensure, employment, and state-by-state basis that can include one or more of the following items: internships, practicum experience, additional coursework, exams, tests, drug testing, earning an additional degree, and other training/education requirements.
All prospective students are advised to review employment, certification, and licensure requirements in their state, and to contact the certification/licensing body of the state or country where they intend to obtain certification/licensure to verify that these courses/programs qualify in that state/country, before enrolling. Prospective students are also advised to regularly review the state's/country's policies and procedures relating to certification/licensure, as those policies are subject to change.
*Positions may require additional experience, training, and other factors beyond completing this degree program. Depending on where you reside, many positions may also require state licensure, and it is the responsibility of the student to ensure that all licensure requirements are met. We encourage you to also review program-specific requirements. Any data provided on this page is for informational purposes only and does not guarantee that completion of any degree program will achieve the underlying occupation or commensurate salary.