Supporting the Whole You
National University is breaking barriers in education. As a growing network of nonprofit educational institutions, we're united in our mission to build a better future for our 41,000 students and more than 3,300 employees. Along with our 190+ career-relevant degree programs and innovative four-week course structure, we also provide meaningful support services designed to help our students succeed in the classroom, at work, at home, and beyond.
Meeting the workforce needs of today – and tomorrow.
Our holistic, whole-human approach means we provide the academic, emotional, career, financial, and family support needed to succeed in today's fast-paced world. But our services go beyond student support. Through educational partnerships, we also help businesses and organizations attract and retain employees through customized education and training programs. Our partners include top San Diego-based employers, including Sharp Healthcare, Hunter Industries, and the City of San Diego. We also support organizations throughout California and nationwide, including the YMCA, County of Riverside, and AMN Healthcare.

190+ Degree Programs

4- and 8-Week Courses Available

Transfer-Friendly

WSCUC
Accredited
NU's History of Excellence
Founded in 1971 by retired U.S. Navy Capt. David Chigos. We're the largest private nonprofit in San Diego and a top educator of the U.S. military. Our community has grown to over 30,000 students and 220,000 alumni around the globe.
Top Employer
Named one of the best colleges in the nation to work for, according to a 2010 survey by The Chronicle of Higher Education.
Top 20
Ranked in the Top 20 accredited colleges and universities offering online programs, according to the Online Education Database (2009).
$77 Million
$77+ million in scholarships awarded
last year.
Military-Friendly
NU was named a Military Friendly School (2011) by G.I. Jobs magazine.
25%
More than 25% of NU students identify as Hispanic, and 10% identify as Black.
30%
Thirty percent of the NU student body are active-duty military service members
and Veterans.
70%
Approximately 70% of NU students take the majority of their classes online.
45,000
With the merger with Northcentral University, National University
will grow to serve approximately
45,000 students.
#1
NU is the largest private nonprofit in San Diego.
#2
National University is the second largest private university in California.
Vision & Values
At NU, we're also changing lives through education. Driven by our mission, diverse and inclusive culture, and our 50+ year history of excellence, we empower students to join the ranks of our more than 220,000 alumni worldwide to become well-rounded professionals striving to share their success with the world around them.
---
360-Degree Support
At NU, we support the whole you so you can become the best you. Our support ecosystem encompasses these five aspects of well-being:

Financial
NU students have access to 1:1 assistance for navigating the financial aid process, plus access to scholarships, generous transfer credits, and more.

Academic
We support students with academic resources to help them excel in their studies. This includes individual coaching, time management support, and free tutoring.

Career
From career counseling to resume and cover letter review to interview preparation, our career services, alumni mentoring network, and job portal are designed to help you succeed.
Social & Emotional
Our student wellness services provide free, on-demand remote mental health counseling, 1:1 solutions-focused counseling, and other resources that support social and emotional health.

Family Life & Community
We understand the personal and family challenges faced by our students. That's why we offer unique four-week course formats so that you can balance family, work, and school.
---
We're Growing
As we look for ways to provide even more programs and services to our students, we're excited about our merger with Northcentral University. Northcentral University will become part of National University once the merger is complete and help us to secure our place among the nation's great nonprofit universities.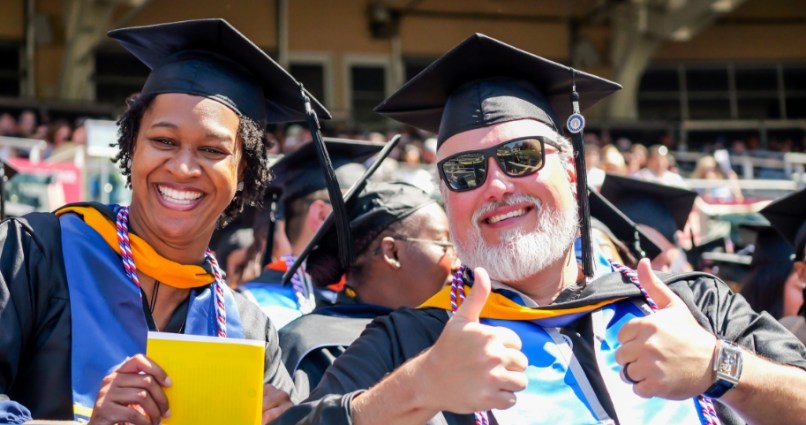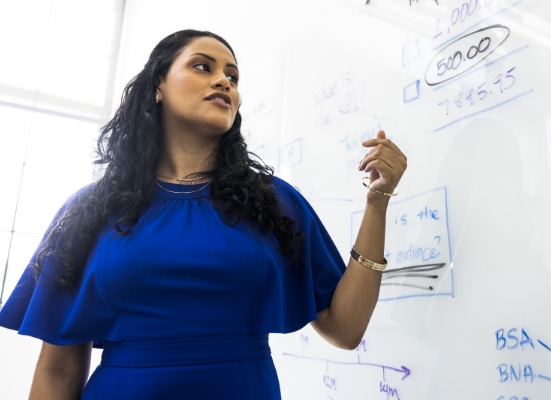 Our Culture
At National University, you're part of a family. As a student, you'll have the support of staff, faculty members, students, and alumni who will be there with you every step of the way, cheering you on as you pursue your goals.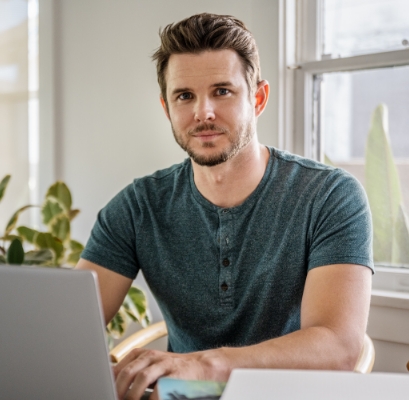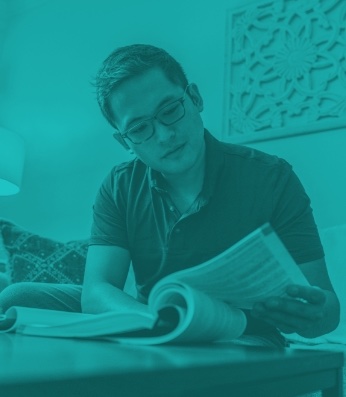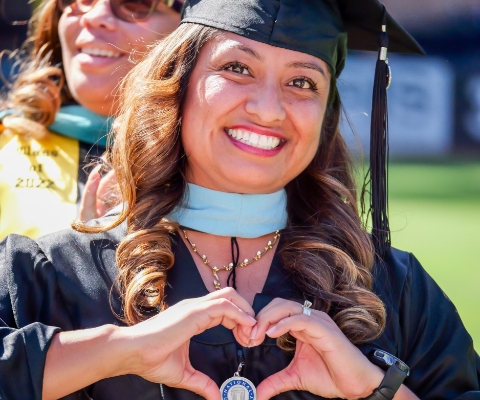 Careers
We're breaking barriers in education and the workplace by prioritizing our employees' well-being through programs designed to ensure personal and professional success. We offer a diverse and inclusive culture, competitive pay and benefits packages, 100% remote work perks, and more.