Psychiatric Mental
Health Nurse Practitioner
Certificate
4-week
COURSES
Start sooner and finish faster with our innovative course design.
Year-round
enrollment
Our admissions team reviews applications year-round.
220K+ Alumni Worldwide
Become a member of NU's global community.
Program Overview
The Post-Graduate PMHNP Certificate program will prepare advanced practice nurses to provide primary mental health care for individuals, groups, and populations across the lifespan. This certificate program is designed for nurses who hold a Master of Science in Nursing (MSN) or Doctor of Nursing Practice (DNP) or Doctor of Philosophy in Nursing (PhD) who wish to advance their knowledge, education, and skills to practice in an advanced practice role as a PMHNP. This advanced practice nurse maintains a critical role in the health care team and ensures collaboration and the provision of safe, effective, coordinated care.
As an independent member of the health care team, and in partnership with patients, the PMHNP provides a variety of evidence-based services and therapies. The PMHNP assesses, makes diagnoses, and plans care for complex psychiatric and concomitant medical issues, including the prescription and management of psychopharmacologic agents. The PMHNP advocates for patients and their families within a recovery, and trauma-informed paradigm. The PMHNP ensures that patients and their families are engaged and actively participate in their behavioral health (mental health and substance use) care as they respond to the illness experience. The PMHNP continuously enhances their care through quality improvement and safety efforts and influences policy at the local, regional and national levels. The PMHNP melds the art and science of professional nursing and skillfully manages the acute and enduring issues posed by people with behavioral health issues across the lifespan.
Graduates of this post-graduate PMHNP Certificate Program are eligible to sit for the American Nurses Credentialing Center (ANCC) Psychiatric-Mental Health Nurse Practitioner competency-based examination.
The baccalaureate degree program in nursing, master's degree program in nursing, and post-graduate APRN certificate programs at National University is accredited by the Commission on Collegiate Nursing Education, 655 K Street NW, Suite 750, Washington, DC 20001, 202-887-6791.

The Western Association of Schools and Colleges (WASC) accredits public and private schools, colleges, and universities in the U.S.
Course Details
Course Listing
Program Requirements
Preparation for Certifications
3 courses; 15 quarter units
Experienced, practicing Advanced Practice Registered Nurses (APRN) can waive NSG 641, NSG 681, and NSG 682 if taken previously. All others can waive NSG 641 and NSG 681 if taken less than five (5) years prior to application to the Certificate Program, and NSG 682 if taken less than seven (7) years prior to application to the Certificate Program. Doctoral level courses may be used to waive these courses.
Course Name
NSG 641 Advanced Pharmacology I – 4.50
First of two courses designed to meet the needs of the nurse practitioner student for advanced knowledge about pharmacological agents useful in the management of a variety of common clinical situations. It includes pharmacokinetics, pharmacodynamics and pharmacotherapeutics. Ethical/legal issues will be reviewed and standardized procedures will be covered. Not designed to supersede or replace dosage and treatment protocols established within the nurse practitioner's setting for clinical practice.
NSG 681 Advanced Physical Assessment – 6.00
Presents information expanding the student's knowledge base related to current health patterns across the lifespan. Faculty will facilitate the students' acquisition of advanced skills in collecting subjective data and performing an adult physical and mental status examination. Students interpret data acquired through assessment and results of diagnostic studies.
NSG 682 Advanced Pathophysiology – 4.50
Provides pathophysiological principles and concepts essential for performing advanced clinical assessments, differential diagnoses, and therapeutic decision-making. Describes disordered physiology and clinical consequences of common disease processes. Analyses of the biophysical rationale are used during seminar, problem-solving exercises and case studies to recognize the pathophysiologic bases of clinical findings.
Requirements for the Certification
7 courses; 36 quarter units
Course Name
MNP 643 Psychopharmacology in MH Care – 4.50
Advanced concepts in pharmacogenomics, pharmacokinetics, and pharmacodynamics for targeted symptoms in the management of various psychiatric disorders. Management of symptoms for various populations and risk-mitigation strategies are presented for clinical problems in primary mental health settings. Use of psychopharmacologic agents with medical comorbidities. Patient adherence strategies examined.
MNP 694 MH Care: Adults/Aging Adults – 4.50
Corequisite: MNP 694C
Evidence-based assessment, diagnosis and treatment/management approaches to various psychiatric symptoms and disorders are explored. Analyze concepts of neurophysiology and neuropathophysiology of adult/aging adults with psychiatric disorders. Examine the professional, policy and practice issues influencing the nurse practitioner's role as a mental health provider for adult/aging adults with psychiatric disorders.
MNP 694C Adults/Aging Adults Practicum – 8.00
Corequisite: MNP 694
Facilitate practicum experience of the PMHNP student with adults/aging adults in mental health care settings. Accurately assess, plan, intervene, and evaluate the care of adults/aging adults with mental illness. Perform the advance practice role of manager, clinician, educator, researcher, and consultant in the provision of mental health services. Required 240 preceptored/field experience clinical hours Grading is S/U only.
MNP 687 MH Care: Children/Adolescents – 4.50
Corequisite: MNP 687C
Evidence-based biopsychosocial assessment, diagnosis and treatment of children and adolescents with mental illness and/or developmental disorders are explored. Facilitate the knowledge of professional, policy and practice issues influencing the nurse practitioner's role as mental health provider of children and adolescents with mental illness and/or developmental disorders.
MNP 687C Children/Adoles Practicum – 6.00
Corequisite: MNP 687
Facilitate Practicum experience of the PMHNP student with children/adolescents in mental health care settings. Accurately assess, plan, intervene, and evaluate the care of children/adolescents with developmental, behavioral or psychiatric disorder. Perform the advance practice role of manager, clinician, educator, researcher, and consultant in the provision of mental health services. Required 180 preceptored/field experience clinical hours. Grading is S/U only.
MNP 688A Introduction to Psychotherapy – 4.50
Corequisite: MNP 688C
Provides a comprehensive review of psychotherapy principles and treatment approaches commonly used in primary mental health care services. Explores ways of developing effective therapeutic relationships with an emphasis on therapeutic communication. Individual, group and family psychotherapy across the lifespan are analyzed. MNP688A and MNP688C are taken concurrently.
MNP 688C Intro Psychotherapy Practicum – 4.00
Corequisite: MNP 688A
Learner applies theories and principles of psychotherapy learned in MNP688A. Assesses motivation and readiness for treatment. Applies various theories of behavior patterns, belief systems, therapeutic relationship strategies based on evidence to reduce emotional stress, facilitate cognitive and behavior change, and foster growth. Required 120 preceptored/field experience clinical hours. MNP688A and MNP688C are taken concurrently. Grading is S/U only.
Degree and Course Requirements
The Post-Graduate PMHNP Certificate Program of Study includes 51 quarter units. Refer to the General Catalog section on graduate admission requirements for specific information regarding admission and evaluation.
Students must obtain at least 540 hours at an approved practicum site with a designated approved preceptor during the practicum courses. Student must maintain a cumulative GPA of 3.0 and must maintain a B (84%) in all core and specialty courses.
NOTE: Additional course fees apply. Course fees can be referenced in the general information section of this catalog.
Program Learning Outcomes
Synthesize theoretical and empirical knowledge derived from the physical and behavioral sciences and humanities as a basis for professional advanced clinical nursing practice.
Devise evidence-based health promotion and disease prevention strategies at the patient, family, organizational, community, and population levels for the purpose of improving health care outcomes.
Utilize current technologies to deliver, enhance, and document care across multiple settings to achieve optimal outcomes.
Apply organizational and systems leadership to current healthcare issues for the promotion of quality, effective and safe patient care, including the emphasis on ethical and critical decision making, effective working relationships, and a systems-perspective approach.
Model collaboration and coordination with interprofessional teams in health care systems delivering care to complex, multi-need patients, families and communities.
Synthesize broad organizational, client-centered, and culturally appropriate concepts in the planning, delivery, management, and evaluation of evidence-based clinical prevention and population behavioral health care and services to individuals, families, and identified populations.
Admissions
Enrolling in a university is a big decision. That's why our dedicated admissions team is here to guide you through the admissions process and help you find the right program for you and your career goals.
To that end, we've simplified and streamlined our application process, so you can get enrolled in your program right away. Because we accept and review applications year round, you can begin class as soon as next month, depending on your program and location of choice.
Learn more about undergraduate, graduate, military, and international student admissions, plus admissions information for transfer students. You can also learn more about our tuition rates and financial aid opportunities.
To speak with our admissions team, call (855) 355-6288 or request information and an advisor will contact you shortly. If you're ready to apply, simply start your application today.

Why Choose National University
Four-Week Courses
190+ Degree Programs
Online or On-Site
Year-Round Enrollment
Military Friendly
We're proud to be a Veteran-founded, San Diego-based nonprofit. Since 1971, our mission has been to provide accessible, achievable higher education to adult learners. Today, we educate students from across the U.S. and around the globe, with over 220,000 alumni worldwide.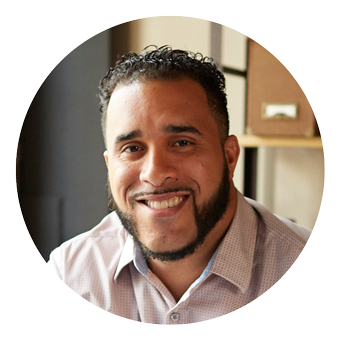 "National University has impacted my career. You can immediately apply what you learn in class to your business."
-Francisco R., Class of 2016


The Key Grant Scholarship
Do you qualify for a needs-based scholarship? Learn more about the NU Key Grant Scholarship and other scholarship opportunities to unlock the door to your dreams!
Program Disclosure
Successful completion and attainment of National University degrees do not lead to automatic or immediate licensure, employment, or certification in any state/country. The University cannot guarantee that any professional organization or business will accept a graduate's application to sit for any certification, licensure, or related exam for the purpose of professional certification.
Program availability varies by state. Many disciplines, professions, and jobs require disclosure of an individual's criminal history, and a variety of states require background checks to apply to, or be eligible for, certain certificates, registrations, and licenses. Existence of a criminal history may also subject an individual to denial of an initial application for a certificate, registration, or license and/or result in the revocation or suspension of an existing certificate, registration, or license. Requirements can vary by state, occupation, and/or licensing authority.
NU graduates will be subject to additional requirements on a program, certification/licensure, employment, and state-by-state basis that can include one or more of the following items: internships, practicum experience, additional coursework, exams, tests, drug testing, earning an additional degree, and/or other training/education requirements.
All prospective students are advised to review employment, certification, and/or licensure requirements in their state, and to contact the certification/licensing body of the state and/or country where they intend to obtain certification/licensure to verify that these courses/programs qualify in that state/country, prior to enrolling. Prospective students are also advised to regularly review the state's/country's policies and procedures relating to certification/licensure, as those policies are subject to change.
National University degrees do not guarantee employment or salary of any kind. Prospective students are strongly encouraged to review desired job positions to review degrees, education, and/or training required to apply for desired positions. Prospective students should monitor these positions as requirements, salary, and other relevant factors can change over time.