Master of Science in Forensic Psychology (MSFP)
100% Online MS in Forensic Psychology
Complete your studies on your own time.
New start date every Monday
Start your first course when it's convenient for you.
16 Months to your MS in Forensic Psychology
Finish your MSFP in just 10 courses.
National and Northcentral have merged, and this program is now offered by NU. Learn more.
Master of Science in Forensic Psychology (MSFP)
Explore the mind behind the crime with the 100% online Master of Science in Forensic Psychology (MSFP) degree program at National University. No GRE/GMAT required. As a student, you'll learn to use problem-solving and creative-thinking skills in forensic psychology while adhering to ethical standards.
National University's MS in Forensic Psychology degree program prepares you to apply psychological principles in forensic settings and equips you to work within the justice system, with law enforcement, the courts, corrections, and victim services departments. You'll examine policy and justice, basics of risk and threat assessment and management, criminal behavior theories, and evaluation and treatment of offenders.
In this fully online program, you'll be immersed in the psychology of criminality, so you're prepared to succeed in this cutting-edge field. Through NU's one-to-one learning model, you'll be mentored by professionally experienced professors, all of whom hold doctoral degrees.
Become an Expert in the Psychology of Criminal Behavior
You can tailor your online MSFP to match your interests with one of these two specializations:
General Forensic Psychology
Threat Assessment and Management

The Western Association of Schools and Colleges (WASC) accredits public and private schools, colleges, and universities in the U.S.
Course Details
The Master of Science in Forensic Psychology program can be completed in 30 credits.
All Master of Science programs require the foundation course to be completed prior to enrolling in specialization courses. If students choose the capstone stone, this course will be completed as the last course in the degree program.
Course Sequence
PSY-5501 – Principles of Forensic Psychology


Sub Header Text Here
This course is an introduction to graduate studies in Forensic Psychology. This area of psychology involves the application of psychological principles to the justice system, which includes law enforcement, the courts, corrections, and victim services. Current models, theories, and research in Forensic Psychology will be explored. In addition, graduate-level skills, such as academic integrity, effective use of the University Library, comprehending complex scholarly texts and research articles, and use of APA form and style in professional communication are also introduced. Students will complete the course with a roadmap to navigate their way to completion of their educational aspirations.
PSY-6516 – Fundamentals of Risk and Threat Assessment


Sub Header Text Here
This 8-week course will explore the fundamentals of risk and threat assessment. This will include the history and evaluation of the field as well as an understanding of the current body of research and practice. You will review a broad scope of risk and threat assessment areas including the pathway to violence, threat assessment, and threat management, and risk related to sexual dangerousness, arson, violence, stalking and intimate partner violence, and workplace violence. You will develop a basic understanding of risk assessment in various contexts, assessment tools, and how they may be used in juvenile and adult population.
PSY-5114 – Policy and Justice in Forensic Psychology


Sub Header Text Here
In this 8-week course you will examine the integration of forensic psychology and the legal system related to both criminal and civil law. Criminal justice theories and practice related to incarceration and the justice system will be explored as well as the impact of law on the practice of forensic psychology. In this course you will also review the history of psychology and law in public policy, ethical issues, relevant case law, victimology, and restorative justice. In addition, modern day social justice issues as they relate to the field of forensic psychology will be covered, such as psychology in law and the media.
PSY-5112 – Theories of Criminal Behavior


Sub Header Text Here
This 8 week course is focused on prominent theories of criminal behavior relevant to forensic psychology. Emphasis is placed on the practical application of theory and corresponding research across various types of criminal behavior. You will examine the interaction of individual, social, and environmental factors related to criminal involvement and implications for work within forensic settings. You will also explore the impact and relationship between the legal system and human behavior.
PSY-5107 – Research Design


Sub Header Text Here
Upon the completion of this course, you will develop an understanding of the strengths and limitations of qualitative and quantitative approaches to research design. As a result of this newfound knowledge, you will become a more educated and discerning consumer of the existing published research. In addition, you will be more informed on how to effectively and ethically use these different research methods when designing research studies.
Specialization Course 1


Sub Header Text Here
PSY-5505 Diversity and Forensic Psychology (General)
PSY- 6512 Threat Assessment (Threat Assessment and Management)
Specialization Course 2


Sub Header Text Here
PSY-5113 Psychological Evaluation and Treatment in Correctional Settings (General)
PSY-6513 Threat Management (Threat Assessment and Management)

Specialization Course 3


Sub Header Text Here
PSY 6517 Investigative Psychology: Application of Offender Profiling and Characteristics (General)
PSY- 6514 Special Topics in Threat Assessment and Management (Threat Assessment and Management)
Specialization Course 4


Sub Header Text Here
PSY 6510 Capstone in Forensic Psychology OR PSY 6511 Internship In Forensic
Psychology (General) PSY 6515 Capstone in Threat Assessment and Management (Threat Assessment and Management)
Capstone Course


Sub Header Text Here
Degree Requirements
The Master of Science degree in Forensic Psychology requires a total of 30 credits for completion.
The University may accept a maximum of 12 semester credit hours in transfer toward the Master of Science in Forensic Psychology for graduate coursework completed at an external accredited college or university with a grade of "B" or better. See the Transfer Credit Policy for additional information. Graduation requirements for the master's degree in psychology vary according to specialization selected.
All NU master's degree programs have the following graduation requirements:
A minimum of 18 credit hours of graduate instruction must be completed through the University
Completion of subject area competency requirements for the graduate program
Elective courses must be relevant to the department's graduate program
Cumulative grade point average of 3.0 (letter grade of "B") or higher
Official documents on file for basis of admission: a conferred bachelor's degree from a regionally accredited academic institution
Official transcripts on file for all transfer credit hours accepted by the University
All financial obligations must be met before the student will be issued their complimentary diploma and/or degree posted transcript
Career Potential with the MSFP


Sub Header Text Here
National University's Master of Science in Forensic Psychology can prepare you to work in industries such as public administration, higher education, healthcare, federal, state, and local government departments. Qualify for careers that include*:
Behavior Analyst
Child Welfare Specialists
Clinical Case Manager
College Professor/Instructor
Correctional Officer/Jailer
Federal Law Enforcement
Mental Health Assistant
Mental Health/Behavioral Counselor
Postsecondary Teachers
Probation Officer/Correctional Treatment Specialist
Social/Human Services Manager
*SOURCE: Emsi Labor Analyst- Report. Emsi research company homepage at https://www.economicmodeling.com/company/ (Report viewed: 7/06/2022). DISCLAIMER: The data provided is for Informational purposes only. Emsi data and analysis utilizes government sources to provide insights on industries, demographics, employers, in-demand skills, and more to align academic programs with labor market opportunities. Cited projections may not reflect local or short-term economic or job conditions and do not guarantee actual job growth. Current and prospective students should use this data with other available economic data to inform their educational decisions.
Course Details


Sub Header Text Here
Credit Hours: 30
Courses: 10
Estimated Time to Complete: 16 months
The Master of Science in Forensic Psychology (MSFP) degree program can be completed in 30 credits. Each course runs 8 weeks, and you'll receive 3 semester credits per course.
Note on Licensure: NU's psychology programs are not licensure programs and do not prepare an individual to become a licensed psychology or counseling professional. Students in the MS in Forensic Psychology program may choose a non-clinical internship.
Specializations
Threat Assessment and Management, MS
In the threat assessment and management specialization, students will dive deeper into this field and learn the essential elements of threat assessment and management, including the use of assessment tools, interviewing, and information gathering, risk factors and mitigation strategies, and team processes for different types of threats including workplace violence, intimate partner violence and stalking, school violence, or other areas of targeted violence. While this specialization does not lead to licensure, the specialization will require students to review key components critical for the exam to become a Certified Threat Manager (CTM) with the Association of Threat Assessment Professionals (ATAP) which they may wish to take as part of their professional career. 
Employment options available with this training include but are not limited to law enforcement or government agencies, court-related services, educational institutions, private industries, and practices specifically working in the threat management field. Students in the threat assessment and management specialization will complete their program with an applied course that allows students to put into practice what they have learned by employing assessment and management practices to real-world examples.
Learn More
General Forensic Psychology, MS
The Master of Science (MS) in Forensic Psychology General Specialization provides students with the knowledge and understanding of human behavior and how it is exhibited in legal setting and environments. The coursework in this degree program examines the use and application of psychology principles in correctional settings, characteristics of victimization and offenders, antecedents of aggression, and offender treatment strategies. This master's level degree is not designed to lead towards licensure or certification. 
Employment options available with this training include, but are not limited to, correctional facilities, child welfare and advocacy organizations, community-based clinics and organizations, and mental health institutions. Students in this program are able to choose a non-clinical internship course/project or a research driven capstone course/project. This provides students with the option to choose between a path in which they can explore practical applications in an internship setting or engage in a research driven capstone project.
Learn More
Program Learning Outcomes
As a graduate of National University's Master of Science in Forensic Psychology (MSFP) degree program, you'll be able to:
Analyze theories and principles in psychology
Explain usage of diagnostic and assessment tools
Examine diversity issues
Evaluate ethical behavior
Synthesize research
Admissions
Enrolling in a university is a big decision. That's why our dedicated admissions team is here to guide you through the admissions process and help you find the right program for you and your career goals.
To that end, we've simplified and streamlined our application process, so you can get enrolled in your program right away. Because we accept and review applications year round, you can begin class as soon as next month, depending on your program and location of choice.
Learn more about undergraduate, graduate, military, and international student admissions, plus admissions information for transfer students. You can also learn more about our tuition rates and financial aid opportunities.
To speak with our admissions team, call (855) 355-6288 or request information, and an advisor will contact you shortly. If you're ready to apply, simply start your application today

Why Choose National University
190+ Degree Programs
Online or On-Site
Year-Round Enrollment
Military Friendly
We're proud to be a Veteran-founded, San Diego-based nonprofit. Since 1971, our mission has been to provide accessible, achievable higher education to adult learners. Today, we educate students from across the U.S. and around the globe, with over 230,000 alumni worldwide.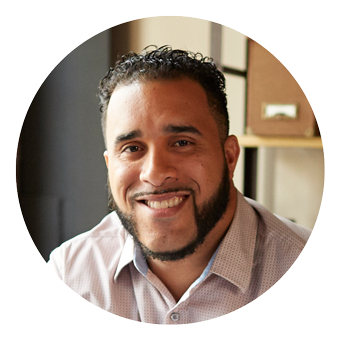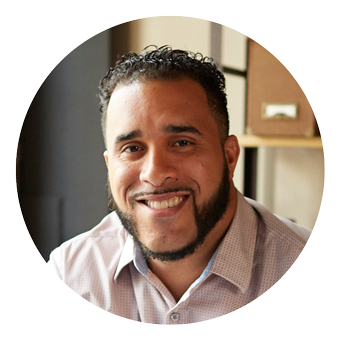 "National University has impacted my career. You can immediately apply what you learn in class to your business."
-Francisco R., Class of 2016


The Key Grant Scholarship
Do you qualify for a needs-based scholarship? Learn more about the NU Key Grant Scholarship and other scholarship opportunities to unlock the door to your dreams!
Program Disclosure
Successful completion and attainment of National University degrees do not lead to automatic or immediate licensure, employment, or certification in any state/country. The University cannot guarantee that any professional organization or business will accept a graduate's application to sit for any certification, licensure, or related exam for the purpose of professional certification.
Program availability varies by state. Many disciplines, professions, and jobs require disclosure of an individual's criminal history, and a variety of states require background checks to apply to, or be eligible for, certain certificates, registrations, and licenses. Existence of a criminal history may also subject an individual to denial of an initial application for a certificate, registration, or license and/or result in the revocation or suspension of an existing certificate, registration, or license. Requirements can vary by state, occupation, and/or licensing authority.
NU graduates will be subject to additional requirements on a program, certification/licensure, employment, and state-by-state basis that can include one or more of the following items: internships, practicum experience, additional coursework, exams, tests, drug testing, earning an additional degree, and/or other training/education requirements.
All prospective students are advised to review employment, certification, and/or licensure requirements in their state, and to contact the certification/licensing body of the state and/or country where they intend to obtain certification/licensure to verify that these courses/programs qualify in that state/country, prior to enrolling. Prospective students are also advised to regularly review the state's/country's policies and procedures relating to certification/licensure, as those policies are subject to change.
National University degrees do not guarantee employment or salary of any kind. Prospective students are strongly encouraged to review desired job positions to review degrees, education, and/or training required to apply for desired positions. Prospective students should monitor these positions as requirements, salary, and other relevant factors can change over time.