Post-Baccalaureate Certificate in Psychology
100% Online Certificate in Psychology
Complete your studies on your own time.
New start date every Monday
Start your first course when it's convenient for you.
6 Months to your Certificate in Psychology
Finish your psychology certificate in just 4 courses.
National and Northcentral have merged, and this program is now offered by NU. Learn more.
Post-Baccalaureate Certificate in Psychology
Expand your knowledge about human behavior with the 100% online Post-Baccalaureate Certificate in Psychology at National University. Through NU's Psychology certificate program, you can select courses that align with your personal and professional goals, all of which are led by mentoring professors.
You can tailor your NU psychology certificate to fit your career aspirations with one of these areas of emphasis: Child and Adolescent Development Psychology, Educational Psychology, Forensic Psychology, Gender and Sexual Fluidity, General Psychology, Health Psychology, Industrial/Organizational Psychology, and Sport Psychology.
Prepare to Advance Your Psychology Career
NU's online Post-Baccalaureate Certificate in Psychology will assist you in preparation for graduate studies or to pursue career options such as research, human resources, business, and public service.

The Western Association of Schools and Colleges (WASC) accredits public and private schools, colleges, and universities in the U.S.
Course Details
Credit Hours: 12
Courses: 4
Estimated Time to Complete: 6 Months
The Post-Baccalaureate Certificate in Psychology can be completed in 12 credits. Each course runs 8 weeks, and you'll receive 3 semester credits per course.
Areas of Emphasis


Sub Header Text Here
Child and Adolescent Developmental Psychology
Educational Psychology
Forensic Psychology
Gender and Sexual Fluidity
General Psychology
Health Psychology
Industrial/Organizational Psychology
Sport Psychology
Threat Assessment Management
Course Sequence
Students can select any four courses from all the courses listed below or they can select a group of four courses based on an area of specialization.
Child and Adolescent Developmental Psychology
PSY-5702 – Pre-Natal and Early Childhood Development


Sub Header Text Here
Prenatal and early childhood development comprise multiple processes, including physical and biological, cognition and language, and socioemotional development. During this course, students will trace the development of each of these processes throughout the prenatal and early childhood periods. Using discipline-related research skills; students will analyze the latest research in the field, and will emerge with a grounding not only in classic theory but also in current research directions. The diverse social context in which development occurs will also be critically examined, including how the role of family, school, and peers impacts development.
PSY-5703 – Child and Adolescent Development


Sub Header Text Here
This course focuses on physical, cognitive, and psychosocial development from childhood through adolescence. Students will gain an understanding of the physical, cognitive, and psychosocial development that occurs during childhood and adolescence, guided by theories of human development and scholarly literature. Diverse factors that protect, promote, and pose risks to development will be considered. This course will provide students an opportunity to strengthen their information literacy skills, build upon their academic writing skills, and reflect on interventions that promote development for children and adolescents.
PSY-6704 – Gender Development in Children and Adolescents


Sub Header Text Here
This course is designed to provide a basic understanding of gender development in children and adolescents. Students will explore theoretical explanations of gender development and the latest research on this topic. They also will learn how cognitive, social, biological, and cultural influences impact gender development, identity, and perception into adolescence.
PSY-6705 – Child and Adolescent Psychopathology


Sub Header Text Here
This course explores the etiology of child and adolescent behavior disorders. Students will examine the sociobiocultural influences on abnormal child and adolescent development. Theoretical underpinnings and classifications of abnormal child and adolescent development including familial attributes will be explored.
Educational Psychology
PSY-6802 – Educational Psychology for Diverse Populations


Sub Header Text Here
This course, Educational Psychology for Diverse Populations, focuses on the notion that people have different backgrounds, perspectives and values, including different approaches to learning. This course covers research and theory on cultural differences, social groups, attitudes, beliefs, and biases regarding diverse populations. Students will discuss current conceptual, theoretical, and methodological work in education and psychology and consider the role of race, ethnicity in students' school experiences, academic achievement, and development in multicultural settings.
PSY-6114 – Psychological Tests and Measurements


Sub Header Text Here
This course provides students with a fundamental background in assessment and measurement as well as the ability to evaluate the psychometric strengths and weaknesses of individual psychological tests and measurements, using both conceptual and applied. This course focuses on psychometric principles (e.g. validity and reliability), test and items analysis, test construction, and applications of psychological testing in a wide variety of settings.
PSY-6115 – Psychology of Learning


Sub Header Text Here
This course addresses learning and learning theory in a variety of contexts. Basic learning principles are explained, including behaviorist and cognitive approaches. Learning is considered as it impacts behavior change and as it takes place in the classroom, in problem solving for community or civic problems, and in electronically mediated social learning. The special ways that learning occurs in later ages are also examined.
PSY-6803 – Gifted and Talented Education for Diverse Populations


Sub Header Text Here
Working with children and families who have diverse developmental and learning needs requires not only a deep understanding of and respect for the individual child, but also research-based knowledge. Theories of giftedness, talent development, instructional strategies, diversity and technological issues, implications for educational practices and psychological inquiry. In this course, students will develop and assess practical strategies and tools needed in educational settings to plan curriculum, teach, assess and if necessary, refer young children. Using the child's unique characteristics, students will learn to help create supportive, challenging, and experiences environments.
Forensic Psychology
PSY-5114 – Policy and Justice in Forensic Psychology


Sub Header Text Here
In this 8-week course you will examine the integration of forensic psychology and the legal system related to both criminal and civil law. Criminal justice theories and practice related to incarceration and the justice system will be explored as well as the impact of law on the practice of forensic psychology. In this course you will also review the history of psychology and law in public policy, ethical issues, relevant case law, victimology, and restorative justice. In addition, modern day social justice issues as they relate to the field of forensic psychology will be covered, such as psychology in law and the media.
PSY-5113 – Psychological Evaluation and Treatment in Correctional Settings


Sub Header Text Here
In this 8-week course, you will explore the use and application of psychological principles in correctional settings. This includes a review of the use of psychological evaluation and treatment strategies of offenders. Other topics covered will include violence within correctional settings, the offender-authority relationship, suicidology, and implications of rehabilitation, reunification, and recidivism.
PSY-5112 – Theories of Criminal Behavior


Sub Header Text Here
This 8 week course is focused on prominent theories of criminal behavior relevant to forensic psychology. Emphasis is placed on the practical application of theory and corresponding research across various types of criminal behavior. You will examine the interaction of individual, social, and environmental factors related to criminal involvement and implications for work within forensic settings. You will also explore the impact and relationship between the legal system and human behavior.
PSY-5505 – Diversity in Forensic Psychology


Sub Header Text Here
This course is focused on victimization and offender characteristics through the lens of diversity. Students will examine gender and cultural differences in the area of forensic psychology. Concepts such as assessment of diverse populations, prejudice and bias will be covered. Challenges that authority face as well as to remediation efforts will be explored. Professional ethics and personal values conflicts also will be explored.
Gender and Sexual Fluidity
PSY-6201 – Psychology of Sexuality and Sexual Orientation


Sub Header Text Here
In this course, you will examine dimensions of human sexuality from physiological, psychological, social, and cultural points of view. You will examine these dimensions via recent empirical research. You will also spend time reflecting upon, and in some cases, debunking preexisting ideas and bias, as personal reflection and growth are critical components of multicultural competence. Topics include an overview of stages of sexual identity development, cultural and individual variations, and stigma and discrimination.
PSY-6202 – Psychology of Gender


Sub Header Text Here
In this course you will explore the way in which gender is understood from various perspectives including sociocultural, political, psychodynamic and biological perspectives. Gender differences are often overemphasized; in actuality, there are fewer differences than often assumed. Issues of transgender and intersex variations will be discussed minimally, as these topics are the focus of another course. Central to this course will be an opportunity to rethink and reintegrate ideas about gender differences and gender similarities by studying material across several cultures.
PSY-6203 – Introduction to Transgender and Non-Binary Studies


Sub Header Text Here
In this course you will be introduced to factors that influence and impact individuals who identify as transgender. Terms such as gender queer, gender variant, intersex, cisgender, and transitioning, among others, will be discussed. Stages of male to female and female to male transitioning and how to offer support at each stage will be explored. Stigma and barriers to care will be examined as well as strengths-based, affirming model of care for assessment, support, treatment, and advocacy. You will learn to conceptualize cases from a holistic, multicultural perspective and acknowledge that all people regardless of group or identity are informed by their larger context and culture.
PSY-6206 – Psychology of LGBTQ+ Studies


Sub Header Text Here
In this course you will review the full spectrum of human sexuality and the individual's development of sexual identity and orientation. The full range of identities will be explored including asexuality, gay, lesbian, bisexual, pansexual, and others. Stigma and discrimination as they relate to these groups will be explored in addition to your own bias related to these groups. Historical milestones in the LGBTQ+ movement will be explored. You will examine a strengths-based, holistic, affirming model for treating this community. Your learning will culminate in learning how to educate others on the topics and to advocate for the populations described in this course.
Course Sequence
Students can select any four courses from all the courses listed below or they can select a group of four courses based on an area of specialization.
General Psychology *
PSY-5109 – Theories of Personality


Sub Header Text Here
In this course, students will examine, compare and contrast key personality theories. Drawing on classic and contemporary sources, students will consider Freudian, post-Freudian, behaviorism, and social learning theories. Students will also examine more contemporary theories on personality, such as those put forth by cognitive, humanistic, and positive psychology.
PSY-6102 – Multicultural Psychology


Sub Header Text Here
This course prepares the student to deal with essential issues in a multicultural society from both an individual and professional standpoint. Topics to be covered include the emergence of multicultural psychology, considerations for psychological research and testing, and how multiculturalism promotes a plurality of world views and communication styles. The formation and impact of stereotypes and prejudices in the light of establishing and maintaining a cultural identity in a multicultural society will also be examined. Finally, the student will become familiar with differences in access and views on physical and mental health services in different cultures.
PSY-6103 – Human Communication


Sub Header Text Here
Verbal and nonverbal communication and listening skills, as well as the ethics that apply to communication are covered in this course. Communication in the workplace, between couples, and across cultures are also key topics of this course. The student will think critically about what makes public speaking influential and also study the cutting edge in communication, electronic mediated communication.
PSY-6104 – Positive Psychology


Sub Header Text Here
The course focuses on the positive psychology principles of positive subjective experience, positive traits, and positive institutions. It is an emerging shift within the field of psychology. The emphasis includes a scientific investigation of the latest research of positive psychology focusing on positive human strengths such as optimism, gratitude, hope, and justice. The course offers an opportunity for theoretical exploration and practical application.
* Students may select courses from a broad range of electives at the 5000 or 6000 level (with the exception of Foundations and Internship courses)
Health Psychology
PSY-5302 – Stress and Coping


Sub Header Text Here
This course examines sources, manifestations, and coping models for stress. A special emphasis is put on the role of thought and cognition in mediating stress. Students will develop an array of tools for dealing with stress in themselves and others.
PSY-5303 – Behavioral Nutrition


Sub Header Text Here
This course introduces the student to evidence-based knowledge on the interaction between nutrition, behavior, and mental health. Various theoretical perspectives on nutrition and health-related behavior change will be introduced. Key behavioral nutrients are identified and the current research on how these nutrients interact with brain functioning and mental health will be assessed. Ethical issues in applying sound scientific knowledge on behavioral nutrition to diverse gender, ethno-cultural and age groups will also be addressed.
PSY-5304 – Collaborative Care and Mental Health Policy


Sub Header Text Here
This course will provide an overview of the collaborative care model as applied in health psychology. You will examine ethical considerations as well as the role of diversity while implementing this approach in healthcare settings. You also will interpret research findings relevant to mental health policy and legislation and assess the model's application in collaborative care and mental health policy.
PSY-6304 – Coaching for Health and Wellness


Sub Header Text Here
This course focuses on evidence based approaches for coaching others in the prevention of illness, promotion of health, and living optimally with chronic illness. Key processes such as goal setting, identification of obstacles, and use of personal support systems will be addressed.
Industrial / Organizational Psychology
PSY-5402 – Organizational Development


Sub Header Text Here
This course explores the role of the Organizational Development (OD) practitioner in supporting and/or leading change in individual, group, and organizational settings. In order to facilitate change so that it enhances productivity, students will learn about the evolution of organizational development, the process of change, and the many types and components appropriate in different OD situations. Student will also examine the principles, theories and ethics of organizational development and change. The goal of this course is for students to be able to both manage and implement interventions to remake the way an organization functions.
PSY-5403 – Personnel Selection and Recruitments


Sub Header Text Here
In this course, personnel recruitment and selection is introduced as an evidence-based practice aimed at identifying qualified candidates and encouraging them to apply for jobs with an organization. The student will discover and understand the theories and principles of Industrial/Organizational Psychology (IO) that focus on personnel recruitment and selection. Students will also evaluate the methodology, including the assessment tools and develop persuasive arguments about personnel recruitment and selection. The goal of this course is to use a systematic approach of hiring and promoting qualified personnel.
PSY-5111 – Applied Statistics in I/O PSY


Sub Header Text Here
This course provides an introduction to descriptive statistics, hypothesis testing, confidence intervals, margin of error, and the visual representation of statistical data. The emphasis in this course is on developing a conceptual knowledge of how statistics are used in the setting of I/O Psychology. The student will learn about many of the commonly used statistical tests in psychological research such as t-tests, ANOVA, correlation, regression, and chi-square are along with their interpretation. Students will demonstrate analytical proficiency by creating and interpreting tables and graphs based on results of statistical tests in preparation for sharing presentations with stakeholders.
PSY-6425 – Survey Methods and Organizational Behavior


Sub Header Text Here
This course covers development and usage of organizational surveys and related topics, such as attitude measurement, job satisfaction, and the evolving uses of surveys in organizations. Students will examine the challenges faced by consultants in designing and implementing organizational surveys, such as potential sources of bias, respondent recruitment, data collection methods, and ethical issues related to privacy.
Sport Psychology
PSY-6909 – Applied Sport Psychology


Sub Header Text Here
In this course, you will be exposed to a variety of performance enhancement techniques used in sport psychology to help athletes. You will gain competence in performance enhancement skills and techniques for use in working with athletes in a variety of diverse settings while also developing the foundation for your own personal consulting style. You will explore the process of becoming an applied practitioner in the field and begin creating a binder of performance enhancement activities to be used in your fieldwork experience and in professional practice.
PSY-6905 – Professional Ethics in Sport Psychology


Sub Header Text Here
In this course you will be introduced to different ethical principles, decision-making models and ethical guidelines, and professional issues for the field of Sport Psychology. You will review the guidelines presented by AASP and other professional organizations. You will explore common ethical challenges and situations that arise when working in the field and critically analyze research articles that are pertinent to ethical issues in Sport Psychology. You will explore Sport Psychology as a professional identity.
PSY-6907 – Kinesiology


Sub Header Text Here
This course will introduce you to each of the major biophysical sub-disciplines of kinesiology—anatomy, biomechanics, exercise physiology, and motor control. You will gain insight into the integrated study of human movement and learn how to apply this knowledge to human performance and physical activity across the lifespan.
PSY-6908 – Psychopathology in Sport


Sub Header Text Here
In this course, you will be familiarized with the major classifications of psychopathology and their impact upon individual performance. You will be introduced to the Diagnostic and Statistical Manual of Mental Disorders, 5th Edition (DSM-5). Emphasis will be placed on assessing for mental health conditions that require referrals to appropriate treating professionals. The course will focus on recognizing the classification of mood and anxiety disorders, impulse control disorders, eating disorders, sleep disorders, organic brain disorders, thought disorders, personality disorders, and substance abuse disorders. You will become familiar with counseling strategies in psychology.
Threat Assessment and Management
PSY-6512 – Threat Assessment


Sub Header Text Here
In this 8-week course you will learn the essential foundations of threat assessment. This will include the examining key theories, concepts and research relevant to identifying, assessing and managing threats of targeted violence. The course will cover the pathway to targeted violence, risk factors and warning behaviors for targeted violence, use of different assessment tools, interviewing, information gathering, and beginning the development of a multidisciplinary threat assessment team. In addition, the course will include information on the legal and ethical implications of threat assessment and management for those practicing in the field by reviewing key components of the body of knowledge for the exam to become a Certified Threat Manager (CTM) for the Association of Threat Assessment Professionals (ATAP).
PSY-6513 – Threat Management


Sub Header Text Here
In this 8 week course you will learn about threat management principles and procedures by developing a deeper understanding of risk factors and mitigation strategies related to the pathway to violence. You will examine how threat assessment informs threat management responses and interventions. You will also examine the use of threat management teams as a process to manage risk for different types of threats including workplace violence, intimate partner violence and stalking, school violence, or other areas of targeted violence. Finally, you will explore the ethical implications of threat management.
PSY-6514 – Special Topics in Threat Assessment and Management


Sub Header Text Here
In this 8 week course, you will further develop threat assessment and management concepts and integrate relevant areas into your analysis and planning while learning from additional research in the field. You will examine information on behavioral and mental health, investigative and interview strategies, and a deeper look at ethical and legal challenges while focusing on several specific types of threat assessment contexts and environments in various settings. You will be able to apply assessment and threat management techniques, focused on one of these contexts and environments in the signature assignment. Deeper understanding of this specialized field will prepare you to pursue possible certification as a threat assessment and management professional.
PSY-6515 – Capstone in Threat Assessment and Management


Sub Header Text Here
The Capstone course in the Threat Assessment and Management Specialization in Forensic Psychology is your opportunity to demonstrate a range of professional competencies and communication skills, reflecting the knowledge, critical thinking, sensitivity to ethics and diversity. You will also demonstrate an appreciation of research that has been acquired during the MS program in Forensic Psychology. To do this, you will be required to use evidence-based practices and the ATAP body of knowledge to complete a real world example of a threat assessment case.
Certificate Requirements
The University may accept a maximum of 3 semester credit hours from a graduate-level program to NU's Post-Baccalaureate certificate program. Coursework must have been completed at an accredited college or university within the last five years with a grade of "B" or better. See the Transfer Credit Policy for additional information.
The Post-Baccalaureate Certificate has the following graduation requirements:
Cumulative Grade Point Average of 3.0 (letter grade of "B") or higher
Official documents on file for basis of admission: a conferred bachelor's degree from an accredited academic institution
Official transcripts on file for all transfer credit hours accepted by the University
All financial obligations must be met before the student will be issued their complimentary diploma and/or degree posted transcript
Program at a Glance


Sub Header Text Here
Total Credit Hours: 12 Credit Hours
Courses: 4 Courses
Recommended Completion Time: 6 Months 8 weeks
Next Start Date: Every Monday
Classroom Size: One
Admissions
Enrolling in a university is a big decision. That's why our dedicated admissions team is here to guide you through the admissions process and help you find the right program for you and your career goals.
To that end, we've simplified and streamlined our application process, so you can get enrolled in your program right away. Because we accept and review applications year round, you can begin class as soon as next month, depending on your program and location of choice.
Learn more about undergraduate, graduate, military, and international student admissions, plus admissions information for transfer students. You can also learn more about our tuition rates and financial aid opportunities.
To speak with our admissions team, call (855) 355-6288 or request information and an advisor will contact you shortly. If you're ready to apply, simply start your application today

Why Choose National University
190+ Degree Programs
Online or On-Site
Year-Round Enrollment
Military Friendly
We're proud to be a Veteran-founded, San Diego-based nonprofit. Since 1971, our mission has been to provide accessible, achievable higher education to adult learners. Today, we educate students from across the U.S. and around the globe, with over 230,000 alumni worldwide.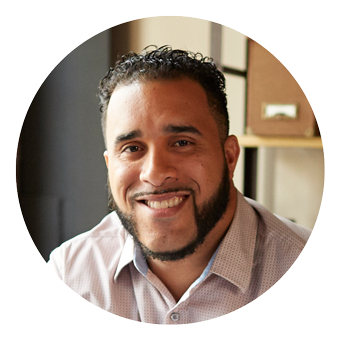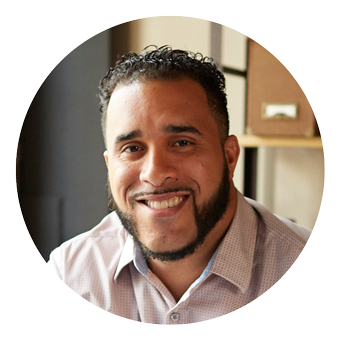 "National University has impacted my career. You can immediately apply what you learn in class to your business."
-Francisco R., Class of 2016


The Key Grant Scholarship
Do you qualify for a needs-based scholarship? Learn more about the NU Key Grant Scholarship and other scholarship opportunities to unlock the door to your dreams!
Program Disclosure
Successful completion and attainment of National University degrees do not lead to automatic or immediate licensure, employment, or certification in any state/country. The University cannot guarantee that any professional organization or business will accept a graduate's application to sit for any certification, licensure, or related exam for the purpose of professional certification.
Program availability varies by state. Many disciplines, professions, and jobs require disclosure of an individual's criminal history, and a variety of states require background checks to apply to, or be eligible for, certain certificates, registrations, and licenses. Existence of a criminal history may also subject an individual to denial of an initial application for a certificate, registration, or license and/or result in the revocation or suspension of an existing certificate, registration, or license. Requirements can vary by state, occupation, and/or licensing authority.
NU graduates will be subject to additional requirements on a program, certification/licensure, employment, and state-by-state basis that can include one or more of the following items: internships, practicum experience, additional coursework, exams, tests, drug testing, earning an additional degree, and/or other training/education requirements.
All prospective students are advised to review employment, certification, and/or licensure requirements in their state, and to contact the certification/licensing body of the state and/or country where they intend to obtain certification/licensure to verify that these courses/programs qualify in that state/country, prior to enrolling. Prospective students are also advised to regularly review the state's/country's policies and procedures relating to certification/licensure, as those policies are subject to change.
National University degrees do not guarantee employment or salary of any kind. Prospective students are strongly encouraged to review desired job positions to review degrees, education, and/or training required to apply for desired positions. Prospective students should monitor these positions as requirements, salary, and other relevant factors can change over time.