Undergraduate Certificate in Alcohol and Drug Abuse Counseling (California)
4-Week Courses
Start sooner and finish faster with our innovative course design.
Year-Round Enrollment
Our admissions team reviews applications year-round.
230K+ Alumni Worldwide
Become a member of NU's global community.
Program Overview
The Alcohol and Drug Abuse Counseling Certificate is designed to meet California state standards for certification of alcohol and drug abuse counselors. This program may not meet the requirements for certification in other states. We have embedded neurofeedback approach as a core modality within the curriculum.

The Western Association of Schools and Colleges (WASC) accredits public and private schools, colleges, and universities in the U.S.
Course Details
Core Requirements
10 courses, 45 quarter units
ADC 205 Intro to Substance Abuse – 4.50


Sub Header Text Here
Prerequisite: PSY 100; SOC 100
Focus on the definitions and diagnostic criteria for substance abuse and dependence, theories of etiology, medical and social model approaches, and the use of 12-step programs as adjuncts to treatment. It introduces the twelve core functions of chemical dependency counseling.
ADC 215 Physiology of Substance Abuse – 4.50


Sub Header Text Here
Prerequisite: PSY 100; SOC 100
A survey of drug classifications and medical complications of their use, and the basic mechanisms of drug absorption, metabolism, distribution and elimination. Mechanisms of tolerance, dependence and withdrawal are emphasized. Also covered is an overview of brain systems involved in drug use, abuse and dependence.
ADC 225 Law and Ethics – 4.50


Sub Header Text Here
Prerequisite: PSY 100; SOC 100
This course explores the ethical and legal issues related to substance abuse counseling. Topics include laws related to confidentiality, mandated reporting, scope of practice, informed consent, and record keeping as well as ethical systems and standards. Students will practice the application of standards in a case study format.
ADC 235 Case Management – 4.50


Sub Header Text Here
Prerequisite: PSY 100; SOC 100
The 12 Core Functions related to the assessment and management of client progress while in chemical dependency treatment are covered. Skills related to intake assessment, diagnosis, treatment planning and developing effective referrals will be taught and practiced. Concepts related to psychoeducation, special populations, prevention, and community outreach will be discussed.
ADC 245 Individual Counseling I – 4.50


Sub Header Text Here
Prerequisite: PSY 100; SOC 100; ADC 205
Focus on the major theories and techniques of substance abuse counseling. Emphasis will be on strategies related to assisting clients in accepting the diagnosis of substance abuse and the early stages of recovery. Considerations for working with special populations will be discussed. Students will use case studies to apply techniques.
ADC 255 Individual Counseling II – 4.50


Sub Header Text Here
Prerequisite: ADC 245
This course focuses on the application of the counseling techniques learned in ADC 245. Students will be expected to role-play techniques with volunteer(s) in their professional/social environment and submit videos of those sessions for discussion. Discussion of assessment techniques for clients with other psychiatric disorders will be covered.
ADC 265 Group & Family Counseling – 4.50


Sub Header Text Here
Prerequisite: PSY 100; SOC 100
This course examines group counseling and family systems theories related to working with substance abuse clients and their families. Students will learn the application of these theories through the use of video sessions and case studies.
ADC 275 Personal & Professional Growth – 4.50


Sub Header Text Here
Prerequisite: PSY 100; SOC 100
This course examines two inter-related concepts of counseling: personal awareness and growth with professional growth. This course is designed to assist students to begin the process of becoming aware of their personal issues and how those may impact their work with clients.
ADC 285 Practicum in Substance Abuse – 4.50


Sub Header Text Here
Prerequisite: Satisfactorily complete 5 courses in the major and Program lead faculty approval
A two-part field practicum in which students work in an approved practicum site doing 255 hours of substance abuse counseling. They also participate in an academic seminar where they discuss their field work. This course is a minimum of 6 months in length.
Degree and Course Requirements
To receive the certificate, students must complete at least 45 quarter units, 31.5 of which must be taken in residence at National University and complete a 255 hour practicum experience working with clients at an approved practicum site. Refer to the section on undergraduate admission requirements for specific information regarding application, placement evaluation and matriculation.
Upon application students must sign the ADC Student Agreement before beginning their coursework. Students must obtain malpractice insurance prior to beginning their work with clients. Students attend live practicum classes one Saturday a month during the seven month clinical practicum at a National University campus. Students must attend live internet class sessions. Students will have their choice of attending either the live internet session or reviewing the recording of the session afterwards. Students must have a headset with a microphone that plugs into the USB port on the computer.
Program Learning Outcomes
Establish professional relationships with diverse clients with alcohol and drug abuse and/or dependence issues.
Demonstrate entry level counseling skills in working with individuals, groups, and families relative to alcohol and drug abuse and/or dependence issues.
Assess and diagnose clients using DSM IV-TR alcohol and drug abuse and dependence criteria.
Develop a treatment plan based on a biopsychosocial assessment of the individual's strengths, weaknesses, problems, and needs.
Develop case management plans for clients that bring services, agencies, resources, or people together with a planned framework of action.
Adhere to established professional codes of ethics and standards of practice.
Admissions
Enrolling in a university is a big decision. That's why our dedicated admissions team is here to guide you through the admissions process and help you find the right program for you and your career goals.
To that end, we've simplified and streamlined our application process, so you can get enrolled in your program right away. Because we accept and review applications year round, you can begin class as soon as next month, depending on your program and location of choice.
Learn more about undergraduate, graduate, military, and international student admissions, plus admissions information for transfer students. You can also learn more about our tuition rates and financial aid opportunities.
To speak with our admissions team, call (855) 355-6288 or request information and an advisor will contact you shortly. If you're ready to apply, simply start your application today

Why Choose National University
Four-Week Courses
190+ Degree Programs
Online or On-Site
Year-Round Enrollment
Military Friendly
We're proud to be a Veteran-founded, San Diego-based nonprofit. Since 1971, our mission has been to provide accessible, achievable higher education to adult learners. Today, we educate students from across the U.S. and around the globe, with over 230,000 alumni worldwide.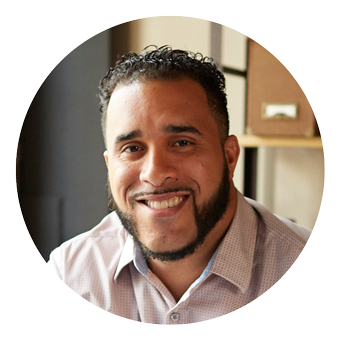 "National University has impacted my career. You can immediately apply what you learn in class to your business."
-Francisco R., Class of 2016


The Key Grant Scholarship
Do you qualify for a needs-based scholarship? Learn more about the NU Key Grant Scholarship and other scholarship opportunities to unlock the door to your dreams!
Program Disclosure
Successful completion and attainment of National University degrees do not lead to automatic or immediate licensure, employment, or certification in any state/country. The University cannot guarantee that any professional organization or business will accept a graduate's application to sit for any certification, licensure, or related exam for the purpose of professional certification.
Program availability varies by state. Many disciplines, professions, and jobs require disclosure of an individual's criminal history, and a variety of states require background checks to apply to, or be eligible for, certain certificates, registrations, and licenses. Existence of a criminal history may also subject an individual to denial of an initial application for a certificate, registration, or license and/or result in the revocation or suspension of an existing certificate, registration, or license. Requirements can vary by state, occupation, and/or licensing authority.
NU graduates will be subject to additional requirements on a program, certification/licensure, employment, and state-by-state basis that can include one or more of the following items: internships, practicum experience, additional coursework, exams, tests, drug testing, earning an additional degree, and/or other training/education requirements.
All prospective students are advised to review employment, certification, and/or licensure requirements in their state, and to contact the certification/licensing body of the state and/or country where they intend to obtain certification/licensure to verify that these courses/programs qualify in that state/country, prior to enrolling. Prospective students are also advised to regularly review the state's/country's policies and procedures relating to certification/licensure, as those policies are subject to change.
National University degrees do not guarantee employment or salary of any kind. Prospective students are strongly encouraged to review desired job positions to review degrees, education, and/or training required to apply for desired positions. Prospective students should monitor these positions as requirements, salary, and other relevant factors can change over time.