Master of Science in Health Psychology (MSHP)
100% Online MS in Health Psychology
Complete your studies on your own time.
New start date every Monday
Start your first course when it's convenient for you.
16 Months to your MS in Health Psychology
Finish your MSHP in just 10 courses.
National and Northcentral have merged, and this program is now offered by NU. Learn more.
Master of Science in Health Psychology
Make a difference in the health care industry with the 100% online Master of Science in Health Psychology (MSHP) degree program at National University. As a student, you'll learn to apply psychological principles that can prevent illness, improve personal health outcomes, and impact healthcare systems.
Through NU's MS in Health Psychology, you'll focus on the psychological study of health and illness, along with recovery, from the perspective that these arise due to a combination of physical, behavioral, and social conditions. You'll also take electives focused on topics such as substance abuse, adult psychopathology, trauma, and wellness.
Health and Wellness Begins with You
Our MS in Health Psychology online program prepares you for careers in education, the health and wellness industry, and other helping professions. An optional internship at the end of the program gives you the opportunity to apply your classroom studies to real-world situations.

The Western Association of Schools and Colleges (WASC) accredits public and private schools, colleges, and universities in the U.S.
Course Details
Credit Hours: 30
Courses: 10
Estimated Time to Complete: 16 months
The Master of Science in Health Psychology (MSHP) degree program can be completed in 30 credits. Each course runs 8 weeks, and you'll receive 3 semester credits per course.
Note on Licensure: NU's psychology programs are not licensure programs, and do not prepare an individual to become a licensed psychology or counseling professional. Students in the MS in Health Psychology program may choose a non-clinical internship.
Course Sequence
The Master of Science in Health Psychology program can be completed in 30 credits.
All Master of Science programs require the foundation course to be completed prior to enrolling in specialization courses. If students choose the capstone stone, this course will be completed as the last course in the degree program.
Course Name
PSY-5301 – Foundations in Health Psychology


Sub Header Text Here
This course is an introduction to graduate studies in health psychology. Health psychologists use the scientific method to understand the interaction of biological, psychological, and social factors to determine both health and illness. This area of psychology involves the application of psychological principles to prevent illness, improve personal health outcomes, and impact healthcare systems at large. Health psychologists work in helping professions, hospitals, social services, industry, government, and nonprofit organizations for which clinical training is not necessary. Current models/theories, subspecialties, history, ethical concerns, issues related to diversity, and research in health psychology will be explored.
PSY-5302 – Stress and Coping


Sub Header Text Here
This course examines sources, manifestations, and coping models for stress. A special emphasis is put on the role of thought and cognition in mediating stress. Students will develop an array of tools for dealing with stress in themselves and others.
PSY-5303 – Behavioral Nutrition


Sub Header Text Here
This course introduces the student to evidence-based knowledge on the interaction between nutrition, behavior, and mental health. Various theoretical perspectives on nutrition and health-related behavior change will be introduced. Key behavioral nutrients are identified and the current research on how these nutrients interact with brain functioning and mental health will be assessed. Ethical issues in applying sound scientific knowledge on behavioral nutrition to diverse gender, ethno-cultural and age groups will also be addressed.
Elective Course 1


Sub Header Text Here
PSY-5107 – Research Design


Sub Header Text Here
Upon the completion of this course, you will develop an understanding of the strengths and limitations of qualitative and quantitative approaches to research design. As a result of this newfound knowledge, you will become a more educated and discerning consumer of the existing published research. In addition, you will be more informed on how to effectively and ethically use these different research methods when designing research studies.
PSY-5304 – Collaborative Care and Mental Health Policy


Sub Header Text Here
This course will provide an overview of the collaborative care model as applied in health psychology. You will examine ethical considerations as well as the role of diversity while implementing this approach in healthcare settings. You also will interpret research findings relevant to mental health policy and legislation and assess the model's application in collaborative care and mental health policy.
Elective Course 2


Sub Header Text Here
PSY-5110 – Applied Statistics


Sub Header Text Here
This course introduces the graduate student to the calculation, use, and interpretation of descriptive statistics and inferential statistical analysis. The emphasis of this course is on providing a working knowledge of basic statistical concepts and helping students to understand statistical methodologies used in psychology, and, more generally, to develop a working knowledge of statistical usage in everyday life.
Elective Course 3


Sub Header Text Here
PSY-6305 – Capstone in Health Psychology 


Sub Header Text Here
The Capstone course in Health Psychology is an opportunity to demonstrate a range of professional competencies and communication skills, reflecting the knowledge, critical thinking, sensitivity to ethics and diversity, and appreciation of research that has been acquired during the MS program. The Capstone course culminates in a review of the evidence based practices related to a specific issue of interest to the student in Health Psychology.
OR – PSY-6311 – Internship in Health Psychology 


Sub Header Text Here
Students seeking a master's degree in Health psychology may opt to complete their degree by taking an internship in Health Psychology instead of the Capstone course. During the internship experience, students will meet weekly with their assigned NCU professor as well as their approved internship site supervisor to discuss their experiences. Weekly assignments include submission of required evaluations and preparation for the final theoretically grounded presentation summarizing the internship experience. Internship experiences are designed to guide candidates through specific standards-aligned experiences with resulting growth in competencies demonstrated through application in practice.
Please select three of the following:
Electives
PSY-6104 – Positive Psychology


Sub Header Text Here
The course focuses on the positive psychology principles of positive subjective experience, positive traits, and positive institutions. It is an emerging shift within the field of psychology. The emphasis includes a scientific investigation of the latest research of positive psychology focusing on positive human strengths such as optimism, gratitude, hope, and justice. The course offers an opportunity for theoretical exploration and practical application.
PSY-6110 – Clinical Survey of Substance Abuse and Dependence


Sub Header Text Here
This course will cover the broad scope of substance use and dependence, and its impact on individuals, families, and society. This includes the costs of substance misuse in terms of lives lost, health problems, and financial losses. Students will explore theories and models of both etiology and treatment of substance use disorders, including the exploration of a variety of both legal and illicit substances, as well as the physiological and psychological processes of dependence. Prescription drug abuse, abuse of over the counter (OTC) drugs, and dietary supplements will also be covered, and gender and diversity issues are highlighted.
PSY-6107 – Adult Psychopathology


Sub Header Text Here
This course explores the concept of psychopathology and perspectives on what distinguishes mental health from mental illness and how research and assessment is applied to this field. Various diagnostic categories will be examined as well as the origins, prevention, and interventions related to psychopathology.
PSY-6117 – Psychology of Trauma


Sub Header Text Here
In this course, you will consider trauma as a threat to the meaning system of individuals, a threat that occurs in a cultural and ethnic background and has different meanings for diverse individuals. You will consider how individuals can prevent or prepare for traumatic events, the special situation of trauma in the military, and the role of meaning reconstruction in trauma recovery.
PSY-6304 – Coaching for Health and Wellness


Sub Header Text Here
This course focuses on evidence based approaches for coaching others in the prevention of illness, promotion of health, and living optimally with chronic illness. Key processes such as goal setting, identification of obstacles, and use of personal support systems will be addressed.
Degree Requirements
The Master of Science degree in Health Psychology requires a total of 30 credits for completion.
The University may accept a maximum of 12 semester credits in transfer toward the Master of Science in Health Psychology for graduate coursework completed at an accredited college or university with a grade average of "B" or better. See the Transfer Credit Policy for additional information.
PSY-5303 must be completed at NU
Graduation requirements for the master's degree in psychology vary according to specialization selected.
All NU master's degree programs have the following graduation requirements:
A minimum of 18 credit hours of graduate instruction must be completed through the University
Completion of subject area competency requirements for the graduate program
Elective courses must be relevant to the department's graduate program
Cumulative grade point average of 3.0 (letter grade of "B") or higher
Official documents on file for basis of admission: a conferred bachelor's degree from a regionally accredited academic institution
Official transcripts on file for all transfer credit hours accepted by the University
All financial obligations must be met before the student will be issued their complimentary diploma and/or degree posted transcript
Program at a Glance


Sub Header Text Here
Total Credit Hours: 30 Credit Hours
Courses: 10 Courses
Recommended Completion Time: 16 Months
Next Start Date: Every Monday
Classroom Size: One
Note on Licensure: NCU's psychology programs are not licensure programs, and do not prepare an individual to become a licensed psychology or counseling professional. Students in the MS in Health Psychology program may choose a non-clinical internship.
Career Potential with the MSHP


Sub Header Text Here
Career Potential*
Clinical Case Manager
Family / Behavioral Therapist
Family / School / General Social Worker
Health and Wellness Coach
Health Educator / Coach
Mental Health Assistant
Mental Health Educator
Public Health Officer
Social / Human Services Manager
Substance Abuse Counselor
Vocational Rehabilitation Counselor
And many more, in public and private facilities of all different sizes!
*Positions may require additional experience, training, and other factors beyond successfully completing this degree program. Depending on where you reside, many positions may also require state licensure, and it is the responsibility of the student to ensure that all licensure requirements are met. We encourage you to also review program specific requirements with an NU advisor. Any data provided on this page is for informational purposes only and does not guarantee that completion of any degree program will achieve the underlying occupation or commensurate salary.
Program Learning Outcomes
As a graduate of National University's Master of Science in Health Psychology (MSHP) degree program, you'll be able to:
Synthesize theories and principles applicable to the field of health psychology through written communication
Appraise research methods and data analysis applicable in the framework of health psychology
Investigate empirically supported interventions for research, administration, or practice of health psychology
Employ ethical principles of psychology in academic and professional matters of health psychology
Examine diversity issues in the context of health psychology
Admissions
Enrolling in a university is a big decision. That's why our dedicated admissions team is here to guide you through the admissions process and help you find the right program for you and your career goals.
To that end, we've simplified and streamlined our application process, so you can get enrolled in your program right away. Because we accept and review applications year round, you can begin class as soon as next month, depending on your program and location of choice.
Learn more about undergraduate, graduate, military, and international student admissions, plus admissions information for transfer students. You can also learn more about our tuition rates and financial aid opportunities.
To speak with our admissions team, call (855) 355-6288 or request information and an advisor will contact you shortly. If you're ready to apply, simply start your application today

Why Choose National University
190+ Degree Programs
Online or On-Site
Year-Round Enrollment
Military Friendly
We're proud to be a Veteran-founded, San Diego-based nonprofit. Since 1971, our mission has been to provide accessible, achievable higher education to adult learners. Today, we educate students from across the U.S. and around the globe, with over 230,000 alumni worldwide.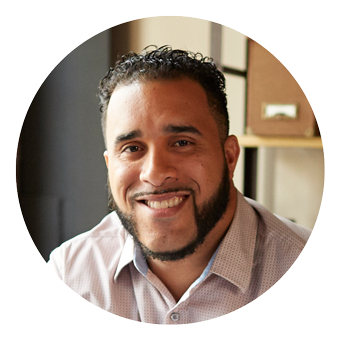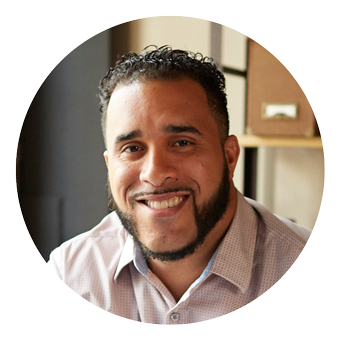 "National University has impacted my career. You can immediately apply what you learn in class to your business."
-Francisco R., Class of 2016
Frequently Asked Questions
Can I pursue a Master's in Health Psychology if my undergraduate degree is not in psychology?


Sub Header Text Here
You can pursue a Master's in Health Psychology without an undergraduate degree in psychology. However, you may need to complete prerequisite coursework in psychology before beginning the graduate program.
What is the difference between a Master's in Health Psychology and Clinical Psychology?


Sub Header Text Here
Although both degrees involve studying the human mind and behavior, they have different areas of emphasis. A Master's in Health Psychology focuses on exploring the connection between psychological factors and physical health, while a Master's in Clinical Psychology is more focused on diagnosing and treating mental illness. A Master's in Health Psychology can open up career opportunities in healthcare, wellness, or public health, while a Master's in Clinical Psychology prepares graduates for careers in mental health counseling or therapy.
What can I do with a Master's in Health Psychology?


Sub Header Text Here
With a Master's in Health Psychology, you can pursue a wide range of career paths in healthcare, research, or community organizations. Some potential careers include health educator, research assistant, public health specialist, wellness program coordinator, or patient advocate. Additionally, you may choose to further your education and training by pursuing a doctoral degree in health psychology or a related field.


The Key Grant Scholarship
Do you qualify for a needs-based scholarship? Learn more about the NU Key Grant Scholarship and other scholarship opportunities to unlock the door to your dreams!
Program Disclosure
Successful completion and attainment of National University degrees do not lead to automatic or immediate licensure, employment, or certification in any state/country. The University cannot guarantee that any professional organization or business will accept a graduate's application to sit for any certification, licensure, or related exam for the purpose of professional certification.
Program availability varies by state. Many disciplines, professions, and jobs require disclosure of an individual's criminal history, and a variety of states require background checks to apply to, or be eligible for, certain certificates, registrations, and licenses. Existence of a criminal history may also subject an individual to denial of an initial application for a certificate, registration, or license and/or result in the revocation or suspension of an existing certificate, registration, or license. Requirements can vary by state, occupation, and/or licensing authority.
NU graduates will be subject to additional requirements on a program, certification/licensure, employment, and state-by-state basis that can include one or more of the following items: internships, practicum experience, additional coursework, exams, tests, drug testing, earning an additional degree, and/or other training/education requirements.
All prospective students are advised to review employment, certification, and/or licensure requirements in their state, and to contact the certification/licensing body of the state and/or country where they intend to obtain certification/licensure to verify that these courses/programs qualify in that state/country, prior to enrolling. Prospective students are also advised to regularly review the state's/country's policies and procedures relating to certification/licensure, as those policies are subject to change.
National University degrees do not guarantee employment or salary of any kind. Prospective students are strongly encouraged to review desired job positions to review degrees, education, and/or training required to apply for desired positions. Prospective students should monitor these positions as requirements, salary, and other relevant factors can change over time.