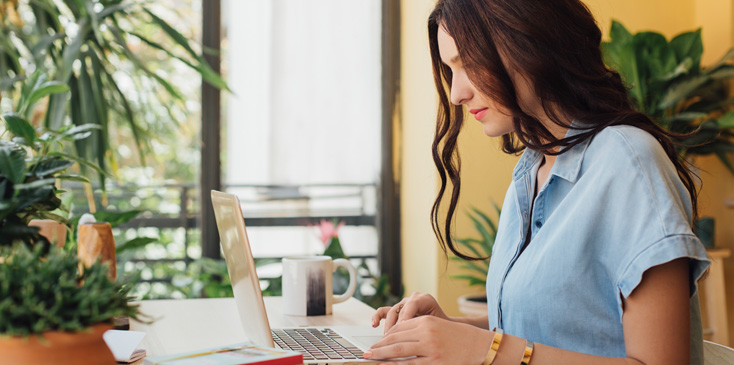 What if you don't have an absolute answer to the age-old, often-asked question, "What do you want to do with your life?" Or what if you start down one path and want to shift directions after a few years based on new personal or professional interests? College is a large investment of time and money and you want to get the biggest benefit from both investments, so a general studies degree may make the most sense.
What is general studies? It's an extremely flexible focus for a college degree that enables you to strengthen important skills such as communication, analysis, and problem-solving. In addition, it lets you concentrate on coursework tailored to your interests, passions, and goals.
What is a General Studies Degree?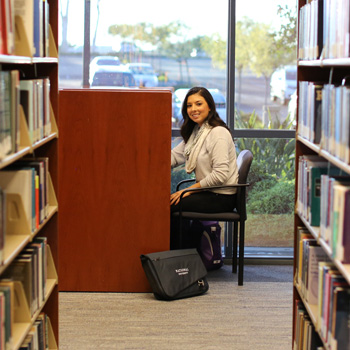 At National University, the general studies degree is an online college program that enables you to approach a bachelor's degree by taking courses in areas that you are most interested in. This degree can be a solid stepping stone to helping you choose the career that fits you best, land a promotion, or give you a strong foundation for graduate-level pursuits.
"The idea of the general studies program is to make it broad, interdisciplinary, and to focus on critical thinking and other skills that everyone can use," notes Dr. Carl Boggs, a National University professor and lead faculty member for the general studies program.
The Bachelor of Arts in General Studies at National University offers flexibility in course selection, program start date, and length of time it takes to complete the degree. Where most degrees have several required courses and a handful of elective opportunities, the multidisciplinary approach of this online general studies degree gives each student the unique advantage of tailoring a majority of the total courses to what they most want to learn more about and pursue.
"There are only three required courses for this program," Dr. Boggs says. "They are an introduction to interdisciplinary studies, social research methods, and the capstone course where students develop and present a portfolio of the work they've done. Most of the program, however, is up to the student. You pursue an in-depth concentration in a liberal arts discipline, what we call arts and sciences, plus either another in-depth concentration in arts and sciences or in an area of the applied studies discipline."
Examples of arts and sciences subjects include: natural sciences, mathematics, literature, history, social science (including sociology and political science), environmental studies, fine and performing arts (including art and music), psychology, Spanish, Arabic, Persian, Chinese, communication, global studies, human behavior, and philosophy.
Examples of applied studies subjects include: management, law, accounting, marketing, economics, information technology, criminal justice, administration, public administration, leadership, and finance.
"So, for example, a student could focus on literature, sociology, history, political science, or so on," says Dr. Boggs, "and then have another in-depth concentration in yet another area of arts and sciences or in a more applied area, like the study of photography, something more concrete."
Is General Studies a Good Fit for You?
Earning a bachelor's degree in general studies can be a great fit if:
You need flexibility — servicemembers, veterans, and parents who have varied interests and want to fit a college education into their already busy lives can benefit from a more personally tailored focus.
You want a college degree to boost your income or get a promotion at work. (The U.S. Bureau of Labor Statistics predicts people with a bachelor's degree experience lower unemployment and can earn more in median weekly income compared to people without a degree.)
You want a very broad-based educational foundation without having to commit to a major field of study.
You have some previous college experience and some transfer credits.
You would like the option to take a course each month to finish the program as quickly as possible.
You are not ready to decide on a particular area of educational or career focus.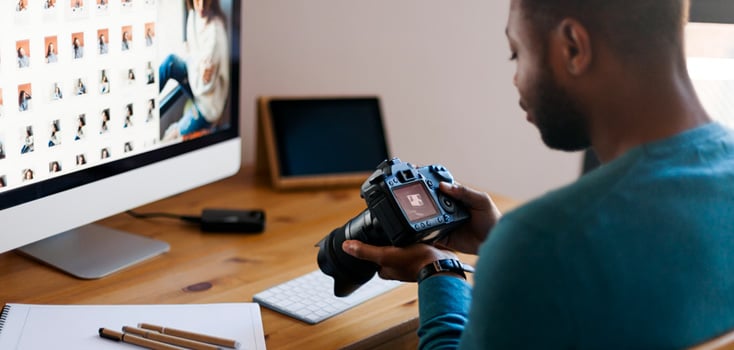 "This program is great if you're an undergraduate and want time to gather information and options before making a decision about what you want to do in your life," Dr. Boggs says. "This program is also a good foundation for pursuing graduate-level education."
The online degree option enables any potential student to enroll, regardless of physical location. National University keeps class sizes small at 20 or fewer students. This allows for a virtual classroom experience with plenty of time for instructor feedback and interaction with fellow online students. With most classes being only a month long, there is a great chance that when you want to take a course, you can find one that fits your schedule.
If you are interested in focusing on your professional and personal interests with a tailored curriculum that can lead you to a new career or give you a solid foundation to pursue further education, visit our website to find out more about the online Bachelors of arts in general studies degree from National University.