Student Accessibility Services
Welcome to Student Accessibility Services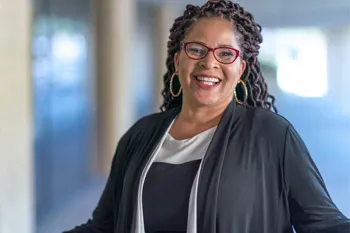 National University is committed to quality, access, relevance, an accelerated pace of learning, affordability, and community. Guided by these values, Student Accessibility Services promotes diversity as an integral part of human experience and is dedicated to creating a fully integrated and inclusive learning community.
Through dialogue and collaboration with the campus community, Student Accessibility Services guides the multidisciplinary and interdepartmental initiative to design, implement, and sustain accessible learning environments. In our work with students, we apply culturally aware and strengths-based precision learning plans and accommodations, which may include:
Self-Advocacy Training
Technology Resources
Access to Communication
Removal of Barriers
If you are a student with disabilities and would like to register with our office, click on the button below to get started.
Policy for Confidentiality
Student Accessibility Services (SAS) is committed to ensuring all information and communication pertaining to a student's disability is maintained as confidential as required and/or permitted by local, state, and federal laws and regulations. To that end, the following guidelines govern the use and disclosure of information shared with the SAS office staff.
This information is protected by the Family Educational Rights and Privacy Act (FERPA). All records received and kept by SAS are considered educational records. All documentation is kept in secure electronic or hard copy files, and immediate access is limited to the SAS staff and managers.
Personally identifiable information will not be disclosed to persons outside the university without the expressed written permission of the student, except in accordance with local, state, and federal laws or pursuant to a court order or subpoena.
Personally identifiable information will be shared with other university employees, faculty, and other officials only when the requestor maintains a legitimate educational interest. In such a case, the SAS staff will disclose only information pertinent to the request and in the best interest of the student.
If a student wishes to have information about his/her disability shared with others outside the institution, the student must provide written authorization to SAS to release the information. Please contact

[email protected]

if you would like to share your records with another university official or outside institution.
A student has the right to review his/her own SAS file with reasonable notification. Please contact

[email protected]

if you would like to review your records.