Bachelor of Public Administration –Waterworks Management Pathway
National University and Cuyamaca College are proud to support the workforce needs of the waterworks industry. No other resource is more vital to California's survival and prosperity than its water supply. The water and wastewater industry anticipates a rapidly growing demand for highly skilled professionals in the coming years. As current seasoned leaders retire, the water and wastewater agencies will face increasing position vacancies, many of which require a bachelor's degree. This academic pathway is possible thanks to the insight and recommendations of regional employers coordinated by the Center for Water Studies at Cuyamaca College and the San Diego County Water Authority.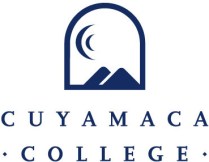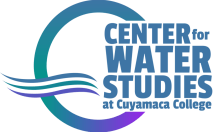 National University is proud to provide educational partnership opportunities to organizations across the country.
To apply for your Tuition Reduction Scholarship, fill out this form and email directly to your Enrollment Advisor!
Interested in an upcoming webinar? Click the "Register Now" button below.
Waterworks Management Concentration Learning Outcomes
Upon successful completion of the concentration, students will be able to:
Describe issues and challenges facing water at the state, regional, and local levels
Describe the governing requirements specific to water quality and regulatory compliance
Evaluate recruitment and retention programs
Develop a crisis management plan for a water or wastewater agency
Analyze various leadership theories as they relate to water management best practices
Here's How Academic Pathways Work
Step 1: Review Cuyamaca College's waterworks degree offerings.
Step 2: Complete general education certification (California — either IGETC or CSU breadth) and recommended waterworks coursework.
Step 3: Apply to NU, then submit your transcripts.
If you would like to enroll in this pathway, fill out the form on the right side of this page or email Monir Masoud at [email protected] to get started.
For more information about National University's Bachelor of Public Administration program with a concentration in Waterworks Management, email the Academic Program Director Sara Kelly at [email protected].
View program-specific course information.
Learn more about the program here.
Why Choose National University?
National University is a great choice for working professionals because it offers:
A flexible one-course-per-month format that provides concentrated learning so you can focus on one subject at a time and complete a full course in a single month.
Year-round enrollment so you can start your education whenever your personal and work schedules allow.
On-site or online options that give you the choice of taking classes at campuses across California or online.
Regional accreditation by WASC Senior College and University Commission (WSCUC), which means your classes and instructors meet high standards and your education is respected and transferable.
A nonprofit, private university that is focused on helping you to succeed in reaching your educational goals and achieving career success.
More than 75 programs to choose from to advance your knowledge and skills.
About National University
Founded in 1971, National University is among the largest private nonprofit universities in California. With more than 200,000 alumni, National University is dedicated to making lifelong learning opportunities accessible, challenging, and relevant to a diverse population of students. Three schools – the College of Letters and Sciences; Sanford College of Education; and the College of Professional Studies – offer more than 75 graduate and undergraduate degrees and 23 teacher credentials. Programs are offered at locations throughout California and across the nation and are also available online. National University is headquartered in La Jolla, California.