Applied Behavioral Analysis, Education, and Counseling
Attract, Train, and Retain Your Employees With National University's Workforce Partnership Benefits
Employees are constantly challenged to develop new skills in order to adapt to today's ever-evolving workforce — which is why providing access to the necessary training and education is beneficial to both your staff and your business. Workforce Education Solutions partners with hospitals, health care systems, health networks, health care associations, and behavioral health agencies to provide outstanding learning opportunities, and we want to bring the same opportunities to you and your employees.
National University is proud to offer workforce partners in behavioral health a Tuition Reduction Scholarship for employees who are looking to expand their knowledge and skills for professional and personal growth.
Enhance Your Recruitment Efforts
Connect with over 30,000 adult students and over 230,000 alumni to fill your organization's talent pipelines. Workforce partnerships offer:
Access to top talent
Pathway development
Curriculum alignment to industry and company standards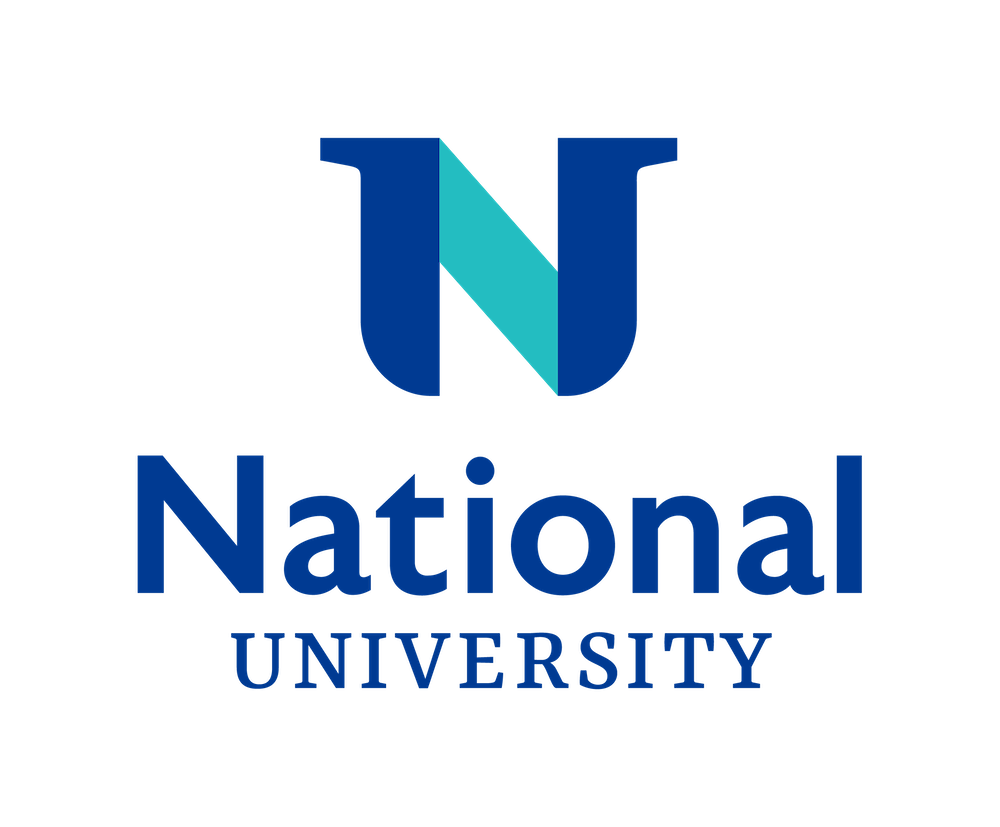 To apply for your Tuition Reduction Scholarship, fill out this form and email it directly to your Enrollment Advisor!
Learn More About Our Behavioral Health Program Options
Master of Science in Applied Behavioral Analysis
Prepare the members of your staff to provide services to individuals, families, group homes, schools, mental health agencies, hospitals, industrial and business settings, and other agencies working with individuals who require intensive behavioral training or consultation. Once your employees complete this program, they will be eligible to sit for the Board Certified Behavior Analyst (BCBA) exam and pursue a career as a behavior analyst. The curriculum includes a 10-course sequence, eight of which are verified by the Behavior Analyst Certification Board.
Program Learning Outcomes
Explain Radical Behaviorism's foundational concepts and principles from a behavior analytic approach.
Analyze measurement, data display, and interpretation in experimental design format.
Integrate the Code of Ethics during the behavior change process and assessment procedures.
Integrate behavior management and performance monitoring during the behavior change process and assessment procedures.
The application of applied behavior analysis in research and daily life.
Conduct research using relevant design, statistical, measurements, data analysis, and program evaluation methods to improve student outcomes.
Master of Arts in Counseling Psychology (California — NU)
Help your employees prepare for a career in professional counseling with the Master of Arts in Counseling Psychology. Choose from two specializations: the standard Marriage and Family Therapist option and the Combined MFT/PCC option.
The MFT option: If you're committed to helping individuals, couples, families, adolescents, and children in psychotherapy, this specialization is a good fit. It emphasizes marriage and family therapy and meets the academic requirements necessary to sit for the Marriage and Family Therapist (MFT) License mandated by the Board of Behavioral Sciences in the state of California.
The MFT/PCC option: If you are interested in also being licensed as a Professional Clinical Counselor (LPCC) in California, this option meets the academic requirements for both the LMFT and LPCC.
Program Learning Outcomes
Demonstrate core psychological concepts and therapeutic skills that underpin counseling, psychotherapy, and mental health counseling.
Understand and demonstrate current professional standards of ethics, values, and laws related to the practice of professional psychotherapists.
Demonstrate cultural competence in addressing the mental health needs of people of diverse backgrounds and circumstances, including an appreciation for the wide cultural diversity among California's communities.
Apply a working knowledge of a range of topics important to mental health practice including, but not limited to, psychopharmacology, addictive and compulsive disorders, structured psychological assessment, relational violence, gender and sexuality, and trauma/crisis.
Understand norms and principles of public mental health work including, but not limited to, case management, collaborative treatment, evidence-based practice, strength-based model, resiliency, and recovery-oriented care to work with clients.
Integrate professional development through self-reflection emphasizing personal capacities such as self-awareness, integrity, sensitivity, flexibility, insight, compassion, imagination, and personal presence.
Master of Arts in Social Emotional Learning (SEL)
The MA in SEL is designed to help you make transformational change in your school community as you promote the intersectionality of SEL both in and outside of the classroom. National University's program is the only dedicated SEL master's program in the country, giving you an edge in the job market. The intensive coursework in this program immerses you in every aspect of SEL, enabling you to become an expert in the field.
Program Learning Outcomes
Create an action research project based on SEL research, theory, and practice that will create inclusive environments for the whole child.
Evaluate the impact of SEL competencies on student success metrics at the various developmental levels.
Distinguish the intersectionality between SEL, equity, cognition, and cultural responsiveness in educational communities.
Examine SEL communities, frameworks, programs, and policies.
Develop social and emotional leadership skills to support teachers, administrators, and families in transforming school culture.
Since 1977, National University has been accredited by the WASC Senior College and University Commission (WSCUC)
Planetree Certified: building person-centered care principles into academic degree programs
How to Become a Workforce Partner?
Schedule an appointment with our Health Care Partnerships Director, Brandy Best. Contact information provided below:
Integrating Person-Centered Care Principles into Academia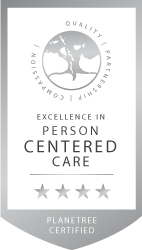 National University's Department of Health and Human Services achieved Planetree Silver Recognition for Significant Advancement in Person-Centered Care in October 2017. National University is proud to be the first and only academic institution in the world to achieve a Planetree International recognition.
To attain this honor, National University integrated person-centered principles into the curriculum of each of its health care programs of study. In preparing the next generation of health care leaders, National University transformed the academic culture of its health science programs into a student-centric model, using person-centeredness as the conceptual framework to support all learning activities. Integrating these principles means students are able to gain knowledge and application of the principles throughout your coursework, preparing them to support a culture of person-centered care.
As a student, you will learn to:
Effectively interact with diverse populations
Function in inter-professional settings as team members including faculty, staff, students, patients, and community members
Collaborate to effect change
Serve on committees, build professional leadership skills, and the importance of letting your voice be heard
Make the connection between environment and the way it makes people feel
Be supportive and engaging of patients and colleagues
Recognize and address personal barriers to successful professional development and adoption of healthy behaviors
Why Choose National University?
Adult Focused for 50 Years: National University has been dedicated to providing accessible, achievable higher education to hard-working adults since 1971.
Flexible 4-Week Courses: Start sooner and finish faster with four-week courses, monthly start dates, and year-round enrollment.
190+ Degree Programs: Choose from career-focused associate, bachelor's, master's, and doctoral programs designed to help you pursue your purpose and make an impact in your community.
Online and On-site: Study options designed to fit into your busy schedule.
Regionally Accredited: WASC Senior College and University Commission (WSCUC) accreditation means your education meets high standards and is transferable.
Veteran-Founded Nonprofit: National University is proud to be San Diego's largest private nonprofit university.
Planetree Certified building person-centered care principles into academic degree programs.
About National University
National University, a Veteran-founded nonprofit, has been dedicated to meeting the needs of hard-working adults by providing accessible, affordable, achievable higher education opportunities since 1971. As San Diego's largest private nonprofit university, NU offers over 190+ programs and four-week courses designed to help students reach their goals while balancing busy lives. Classes are offered online or on-site at locations across California. Since its founding, the NU community has grown to over 25,000 students and 230,000 alumni around the globe, many of whom serve in helping industries such as business, education, health care, cybersecurity, and law and criminal justice.
For More Information
Please fill out the form to the right to be contacted by an admissions advisor who can help you with this scholarship, education counseling, transferring credits, financial aid opportunities, and the admissions process.
National University, a California-based institution, makes continual efforts to comply with state authorization regulations governing out-of-state educational activities and to obtain required approvals. Since these regulations vary by state and change over time, all National University programs are not available to students in every state.
*Pre-licensure nursing programs are not eligible for this program. Other offer restrictions may apply. For questions, please contact National University.
National University is proud to provide educational partnership benefits to organizations across the country. If you have any questions about partnering with National University, please call or text 619-536-2232.
Related Links