Cerritos College Scholarship
Complete Your Degree at NU
National University is a proud partner of many community colleges in Southern California. Our newest partnership formed is with Cerritos College—we have a full-time presence here, offering programs like the BS in Paralegal Studies, and BS in Criminal Justice, with more degrees to be added as the partnership grows.
Our partnership with Cerritos College first formed in 2018, allowing community college students to transition into specific degree programs while enjoying scholarships as they continue on with their education. We are offering a 15% tuition reduction for Cerritos alumni, current students, staff and faculty, as well as a 25% tuition reduction on courses completed at Cerritos College.

In addition, there are many other benefits to completing your degree with National University. We offer online and on-site programs in business, healthcare, and technology, with additional scholarship and financial aid options available.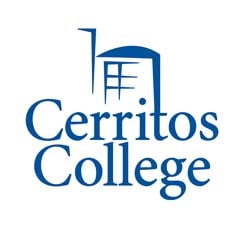 Partner of Cerritos Community College
National University is proud to provide educational partnership opportunities to organizations across the country.
Onsite Programs Available
Additional Scholarships Options Available
Please fill out the form to be contacted by an admissions advisor who can help you with this scholarship, education counseling, transferring credits, financial aid opportunities, and the admissions process. Or if you have questions, reach out to the contacts below, and we'll be happy to help.
Paralegals may not provide legal services directly to the public, except as permitted by law. Students must take at least nine semester credits or the equivalent of legal specialty courses through synchronous instruction.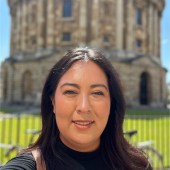 Vivian Becerra
Cerritos College Transfer Students
(562) 340-1751
[email protected]
Office Hours: Monday- Thursday: 10:00 AM- 5:00 PM.
Friday: Remote, can schedule an Zoom meeting
Schedule an appointment with Vivian Becerra
Cerritos College
11110 Alondra Blvd. Norwalk, CA 90650
Social Science Building
Basement Room #23
Related Links