California Teaching Credential
& Certification Programs
4-Week Courses

Take one class at a time, one month at a time.

Year-Round Enrollment

Finish faster with convenient course schedules.

Online or On-site

Program designed for working professionals.
Use Your Passion to Positively Impact the Lives of Children in Your Community
In California, and nationwide, there is a critical shortage of qualified teachers and education specialists. With a teaching credential from National University, you can help meet the demand while also making a difference in your community.
The online credential programs at NU are designed with a modern and relevant approach to teaching, which includes fostering growth in areas of social and emotional learning (SEL), and diversity, equity, and inclusion (DEI) to improve student outcomes.
Whether you're interested in taking on the role of an elementary, middle or high school teacher, instructional coach, or a special education teacher, our programs and convenient four-week courses will prepare you for a rewarding profession with excellent benefits and job security.
National University:
A Leader in Teaching Credential Programs
National University has educated some of the top teachers in California. To date, ninety-four of our graduates have been named County Teacher by the state of California, and many others have been awarded Teacher of the Year.
Multiple Credential Options
Single subject, multiple subject, and special education credential options are available.
Top-Notch Faculty
Our outstanding faculty members are current or former educators and Cal TPA evaluators.
Four-Week Courses
With four-week courses, you can focus on one subject at a time, one month at a time, so you can finish faster.
Strong Job Prospects
NU offers career and employment resources to help students and alumni identify and fulfill their career goals.
Teaching Observations
Hone skills with student classroom observations and other experiential learning opportunities.
Program Support
NU students are assigned academic and credential advisors to offer support and track progress.
Hybrid and Online
Learning formats are designed for working professionals who need to balance work, life, and school.
Teacher Placement Assistance
NU offers a vast network of partnerships with school districts and regional coordinators.
Modern Curriculum
NU's program is continually updated for the most cutting-edge approaches to teaching.
---
Path to Becoming a Teacher in California

Earn your degree
Complete your bachelor's or master's degree from an accredited college or university.

Take the test
Pass the CBEST or CSET (for multiple subject credential) exams.

Complete a teacher-prep program
National University offers a commission-approved educator prep program.

Get formal recommendation
The program sponsor must provide a formal recommendation for the credential.
Additional Resources on How to Become a Teacher in California
Additional Teaching Credential Programs
National University offers a number of teacher credential programs to help candidates achieve their educational career goals. The credential is granted by the Commission on Teacher Credentialing (CTC) based on NU's recommendation.
Students Choose a single-subject credential to focus on teaching just one subject, such as history, math, art, or English in a middle or high school setting.
A multiple-subject teaching credential is for students who wish to teach in an elementary school setting.
Prepare to teach in the disability areas of specialization such as mild/moderate disabilities, moderate/severe disabilities, and early childhood special education.
Online Program with In-Classroom Experience
Prepare for a career as an educator with real-world experience. At NU, you'll have the opportunity to spend time in the classroom as a teacher or administrator, while receiving specialized district and university support. To further hone your skills and grow your confidence, you'll also have access to virtual classrooms, observations, and other valuable experiential learning opportunities.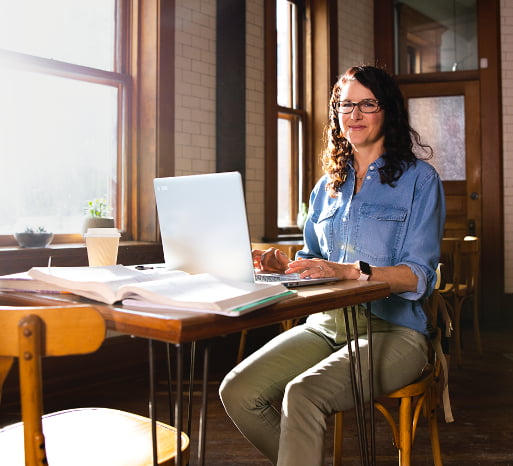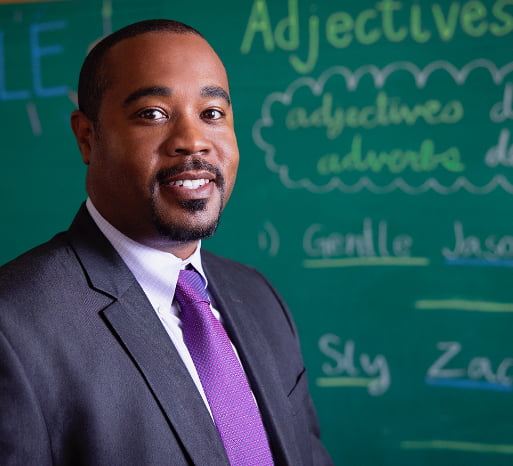 The Teacher Pathway Inclusion Program
The Teacher Pathway Inclusion Program, supported by the San Diego County Office of Education, is designed to encourage students from diverse backgrounds to pursue a career in teaching. Through programmatic and financial support, you can complete a bachelor's degree and teaching credential concurrently, at little to no cost.
The program is dedicated to ensuring that future teachers of diverse backgrounds have access to quality and affordable educational opportunities and encourages graduates to teach in communities where the needs are greatest.
National University's Teacher Credential Curriculum

Emphasis in Critical Thinking
This emphasis is intended for teacher candidates and practicing teachers. The program introduces candidates to critical literacy, transformative pedagogy, and the means for student empowerment.

Inspired Teaching and Learning
The Multiple or Single Subject Teaching Credential and Internship option is dedicated to inspiring all K-12 learners to create inclusive learning communities and offer meaningful academic opportunities.

Social Emotional Learning
The Social Emotional Learning (SEL) emphasis provides current or future teachers with a foundation of theories and evidence-based practices to support the development of social emotional learning skills within classrooms.

English Language Learning
This emphasis prepares candidates for a career as a teacher of English at the middle and secondary school levels. The program offers a rigorous curriculum that includes literary analysis, diversity, and communication studies.
---
California Teacher Credential FAQs
How long does it take to get a teaching credential in California?
Persistence is key – students who continue to take classes each month and remain in the program can complete their credential in as few as 12 months.
What other states accept a California teaching credential?
Currently, a California teaching credential is only accepted in California, but initiatives are underway to obtain acceptance in other states.
How to clear your teaching credential in California?
California has a two-tier credential structure. A preliminary credential is the first document issued after an individual meets basic credential requirements. The preliminary credential is issued for a maximum of five years. A clear credential is issued when all credential requirements have been completed.
Can I get a California teaching credential online?
Yes, National University offers California teaching credentials courses that are 100% online. However, in-person licensure requirements must be fulfilled. Submit your application online or via mail.
How do I renew my California teaching credential?
Submit your application online or via mail.
Can I teach in California without a credential?
Yes. However, you must have a bachelor's degree and file the necessary documents. Please contact an advisor for more details: [email protected]

Scholarship Opportunities
National University is dedicated to making education accessible and affordable. With $77+ million in scholarship opportunities, our mission is to open new doors to higher learning for eligible students nationwide.