Clear Administrative Services Credential Induction Program
4-Week Courses
Start sooner and finish faster with our innovative course design.
Year-Round Enrollment
Our admissions team reviews applications year-round.
230K+ Alumni Worldwide
Become a member of NU's global community.
Program Overview
Develop your administrative and management skills and learn to foster a collaborative culture of teaching and learning by enrolling in the Clear Administrative Services Credential Induction Program. This credential program was developed from the Professional Administrative Services Credentials Standards adopted by California Commission for Teacher Credentialing (CTC), which is an Administrator Induction Program (AIP) to support beginning school administrators in their administrative roles, to advance their knowledge and skills related to the California Professional Standards for Education Leaders (CPSEL), and to become effective school leaders and administrators that results in the success of all students. The program consists of four 4.5 quarter courses spread over a two-year period as per Commission policy.

The Western Association of Schools and Colleges (WASC) accredits public and private schools, colleges, and universities in the U.S.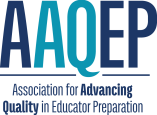 Course Details
Core Requirements
4 courses; 18 quarter units
EDA 610 Induction Seminar – 4.50


Sub Header Text Here
Candidates will develop an induction plan for the two years of the induction program. Candidates will identify professional growth opportunities including non-university professional development. Candidates will be assigned a coach in the district who will provide coaching support throughout the two year program. Critical issues that will be addressed are getting to know your district's policies and procedures, developing and assessing a school culture, instructional supervision, and building community relationships. Course is S/U grading basis only. This course is four months in length.
EDA 611 Pro Development Seminar I – 4.50


Sub Header Text Here
Prerequisite: EDA 610 with a minimum grade of S. Must have the knowledge and skills gained in EDA 602 to be successful in this course. All courses in this program build upon the knowledge gained in the previous class.
Candidates will review and modify induction plan as needed. Critical issues that will be addressed are budget management and development, leadership in a crisis situation, instructional leadership, and working with diverse communities. Course is S/U grading basis only. This course is four months in length.
EDA 612 Pro Development Seminar II – 4.50


Sub Header Text Here
Prerequisite: EDA 611 with a minimum grade of S. Courses in this program scaffold learning.
Candidates will review and modify induction plan as needed. Critical issues that will be addressed are building and sustaining a vision and mission, operation management, internal and external communications, implementation of a technology plan, and budget management. Course is S/U grading basis only. This course is four months in length.
EDA 613 Assessment Seminar – 4.50


Sub Header Text Here
Prerequisite: EDA 612 with a minimum grade of S. Courses in the program scaffold knowledge.
This is the capstone course in the Professional Administrative Services Credential Program. Candidates will be engaged in assessing their induction plan and providing evidence that they have completed the plan successfully. Critical issues will be addressed in this class are media relations, advocating in the political context for students, and career planning. Course is S/U grading basis only. This course is four months in length.
Degree Requirements
The program is for credentialing purposes, only. Once all four courses are successfully completed, the University can recommend the student to the Commission for a credential.
Program Learning Outcomes
Upon successful completion of this program, students will be able to:
Facilitate the development and implementation of a shared vision of learning and growth of all students.
Develop a collaborative culture of teaching and learning informed by professional standards and focused on student and professional growth.
Manage the organization to cultivate a safe and productive learning and working environment.
Collaborate with families and other stakeholders to address diverse student and community interests and mobilize community resources.
Model professionalism, ethics, integrity, justice, and equity for faculty and staff.
Influence political, social, economic, legal and cultural contexts affecting education to improve education policies and practices.
Admissions
Enrolling in a university is a big decision. That's why our dedicated admissions team is here to guide you through the admissions process and help you find the right program for you and your career goals.
To that end, we've simplified and streamlined our application process, so you can get enrolled in your program right away. Because we accept and review applications year round, you can begin class as soon as next month, depending on your program and location of choice.
Learn more about undergraduate, graduate, military, and international student admissions, plus admissions information for transfer students. You can also learn more about our tuition rates and financial aid opportunities.
To speak with our admissions team, call (855) 355-6288 or request information and an advisor will contact you shortly. If you're ready to apply, simply start your application today.

Why Choose National University
Four-Week Courses
190+ Degree Programs
Online or On-Site
Year-Round Enrollment
Military Friendly
We're proud to be a Veteran-founded, San Diego-based nonprofit. Since 1971, our mission has been to provide accessible, achievable higher education to adult learners. Today, we educate students from across the U.S. and around the globe, with over 230,000 alumni worldwide.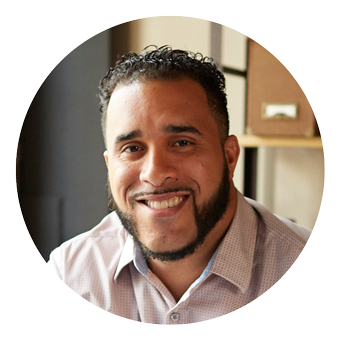 "National University has impacted my career. You can immediately apply what you learn in class to your business."
-Francisco R., Class of 2016


The Key Grant Scholarship
Do you qualify for a needs-based scholarship? Learn more about the NU Key Grant Scholarship and other scholarship opportunities to unlock the door to your dreams!
Program Disclosure
Successful completion and attainment of National University degrees do not lead to automatic or immediate licensure, employment, or certification in any state/country. The University cannot guarantee that any professional organization or business will accept a graduate's application to sit for any certification, licensure, or related exam for the purpose of professional certification.
Program availability varies by state. Many disciplines, professions, and jobs require disclosure of an individual's criminal history, and a variety of states require background checks to apply to, or be eligible for, certain certificates, registrations, and licenses. Existence of a criminal history may also subject an individual to denial of an initial application for a certificate, registration, or license and/or result in the revocation or suspension of an existing certificate, registration, or license. Requirements can vary by state, occupation, and/or licensing authority.
NU graduates will be subject to additional requirements on a program, certification/licensure, employment, and state-by-state basis that can include one or more of the following items: internships, practicum experience, additional coursework, exams, tests, drug testing, earning an additional degree, and/or other training/education requirements.
All prospective students are advised to review employment, certification, and/or licensure requirements in their state, and to contact the certification/licensing body of the state and/or country where they intend to obtain certification/licensure to verify that these courses/programs qualify in that state/country, prior to enrolling. Prospective students are also advised to regularly review the state's/country's policies and procedures relating to certification/licensure, as those policies are subject to change.
National University degrees do not guarantee employment or salary of any kind. Prospective students are strongly encouraged to review desired job positions to review degrees, education, and/or training required to apply for desired positions. Prospective students should monitor these positions as requirements, salary, and other relevant factors can change over time.