Liberty Healthcare Corporation
Partnership
15% Tuition Reduction Scholarship For Liberty Healthcare Corporation Employees
National University System is proud to partner with Liberty Healthcare Corporation to bring a 15% tuition reduction scholarship to employees looking to expand their knowledge and skills for professional and personal growth. The Liberty Healthcare Corporation Tuition Reduction Scholarship is a great benefit for working adults who want to reach specific educational goals but find it challenging to fit classes into their busy lives. Tuition discounts can be applied to bachelor's and master's degree programs.*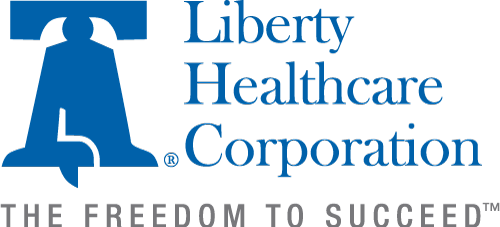 To apply for your Tuition Reduction Scholarship, fill out this form and email it directly to your enrollment advisor!
How You Benefit
Quarterly and monthly classes offered on-site or online
Over 100 programs, including associate, bachelor's, master's, and doctoral degrees, plus credentials and certificates
Convenient schedules with evening and weekend classes
Monthly start dates and year-round enrollment
Flexible transfer credit policies
Dedicated student services tailored to working professionals
One-on-one advising and program estimate for reviewing transferrable credits
Financial aid and scholarship opportunities
This partnership gives you access to over 100 programs across four academic institutions, including:
National University
Northcentral University
National University System is a network of nonprofit institutes dedicated to offering innovative and relevant educational programs to an eclectic population of students, serving the needs of working adults. We are dedicated to making lifelong learning opportunities accessible, challenging, and relevant to diverse student populations in online and traditional campus settings.
Our mission is to provide superior services, which include personalized student advising and academic planning, efficient delivery of support services, abundant and accessible student learning and career resources, and rewarding alumni engagement and support.
National University, a veteran-founded nonprofit, has been dedicated to meeting the needs of hardworking adults by providing accessible, affordable, achievable higher education opportunities since 1971. As San Diego's largest private nonprofit university, NU offers over 75 programs and four-week courses designed to help students reach their goals while balancing busy lives. Classes are offered online or on-site at locations across California. Since its founding, the NU community has grown to over 25,000 students and 185,000 alumni around the globe, many of whom serve in helping industries such as business, education, health care, cybersecurity, and law and criminal justice.
Founded in 1996, Northcentral University (NCU) is a regionally accredited, private, and graduate-focused online university with expansive doctoral offerings. With weekly starts, programs are 100 percent online and taught in a unique one-to-one learning format. NCU offers doctoral, master's, and bachelor's degrees in business, education, and psychology, as well as doctoral and master's degrees in marriage and family therapy, technology, and health sciences.
For More Information
Please fill out the request for information form, email [email protected], or call 855.773.1509 to be connected with an admissions advisor who can help you with this scholarship, education counseling, transferring credits, financial aid opportunities, and the admissions process.
*Pre-licensure nursing programs, radiation therapy, and doctoral programs from National University are not eligible for the Tuition Reduction Scholarship. Other offer restrictions may apply. For questions, please contact a National University System representative.