Aspire Chula Vista Elementary School
District Teacher Residency Program
at National University
Advancing Student Progress through an Innovative Residency Experience (ASPIRE)
The Aspire Chula Vista Elementary School District (CVESD) Teacher Residency Program at National University is designed to have National University prepare classroom teachers for CVESD. Through this program, students are eligible for a stipend from CVESD, scholarships from National University, and a teaching position in CVESD. The goal is to improve student achievement in K-12 through innovative, cutting-edge cohort teacher preparation program coupled with significant professional support.
The two programs offered are: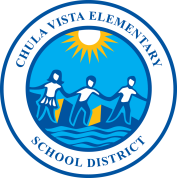 Partnership Benefits:
Teaching Position in CVESD
$30,000 stipend from CVESD
Tuition Scholarships from National University
Cohort Model
18-Month Program
Co-teaching
Culture of collaboration
Test Prep Support
CVESD Application Requirements
Bachelor's degree from an accredited university
Basic skills requirement met
Resume
2 Letters of support or recommendation, dated within 2 years and one from current supervisor
Academic Transcripts
Teacher Insight Survey
For questions, please contact faculty member Meghann O'Connor at [email protected].
Related Links/Resources:
Why Choose National University?
Adult Focused for 50 Years: National University has been dedicated to providing accessible, achievable higher education to hard-working adults since 1971.
Flexible 4- and 8-Week Courses: Start sooner and finish faster with four-week courses, monthly start dates, and year-round enrollment.
190+ Degree Programs: Choose from career-focused associate, bachelor's, master's, and doctoral programs designed to help you pursue your purpose and make an impact in your community.
Online and On-site: Study options designed to fit into your busy schedule.
Regionally Accredited: WASC Senior College and University Commission (WSCUC) accreditation means your education meets high standards and is transferable.
Veteran-Founded Nonprofit: National University is proud to be San Diego's largest private nonprofit university.
About National University
Since 1971, National University has been breaking barriers in education. As a veteran-founded Yellow Ribbon school, and San Diego's largest private nonprofit university, we're dedicated to meeting the needs of hard-working adults by providing accessible and affordable higher education opportunities. We offer 190+ career-relevant degree programs and achievable four- and eight-week courses backed by our whole human approach to your success. That means our students have the academic, emotional, career, financial, and family support needed to stay on track, finish faster, and achieve their personal and professional goals. We proudly educate students from across the U.S. and around the globe, with over 45,000 students and 230,000 + alums worldwide.