Las Vegas Metro Police Managers &
Supervisors Association
25% Tuition Scholarship for Las Vegas Metro Police Managers & Supervisors Association (LVMPSA) Members
National University, a Veteran-founded nonprofit, is proud to partner with the Las Vegas Metro Police Managers & Supervisors Association (LVMPSA) to support public safety professionals who protect and serve our communities. To show our appreciation, we are committed to providing affordable, accessible education to all public safety professionals to advance their careers and reach educational goals through our Public Safety Promise Scholarship.
NU's Public Safety Promise offers all public safety personnel plus their spouses and dependents a 25% tuition scholarship good for over 190+ degree programs, plus credentials and certificates*, making it easier and faster to earn an associate, bachelor's, or master's degree in fields such as criminal justice, homeland security, and public administration.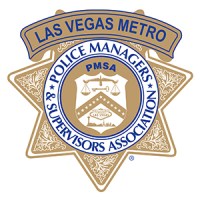 "The LVMPSA believes leaders must stay sharp and thirst for prevailing ideas in order to remain effective. Our partnership with National University avails another tool for our leaders to 'sharpen the saw' and grow both personally and professionally with the end goal of positively impacting our community." – Lt. Will Huddler Chairman, Las Vegas Metro Police Managers & Supervisors Association.
Schedule a one-on-one meeting with an account specialist to discuss degree programs and scholarship options.
Get Course Credit for Work Experience
National University also provides credit for many prior career-training programs. NU prides itself on our strict alignment with official training standards for several public safety agencies, including Peace Officers Standards and Training (POST), U.S. Marshals, Fire Academy, and more, getting you even closer to achieving your goals.
Schedule a one-on-one meeting with an account specialist to discuss prior learning credits, degree programs, and scholarship options.
Find Your Program
With more than 190+ different degrees — plus credentials and certificates — available, National University has several programs tailored to the public safety field, including:
Why Choose National University?
Four-Week Courses
190+ Degree Programs
Online or On-Site
Year-Round Enrollment
Military Friendly
We're proud to be a Veteran-founded, San Diego-based nonprofit. Since 1971, our mission has been to provide accessible, achievable higher education to adult learners. Today, we educate students from across the U.S. and around the globe, with over 230,000 alumni worldwide.

"My favorite part of the program was the staff and students. The staff was professional and had previous experience working in some aspect of criminal justice, not just teaching about it. The students were also professional and most had full time jobs. They were in class with the goal of graduating and not just filling a seat."
-Dennis Reyes, Class of 2021
About National University
Since 1971, National University has been breaking barriers in education. As a Veteran-founded Yellow Ribbon school, and San Diego's largest private nonprofit university, we're dedicated to meeting the needs of hard-working adults by providing accessible and affordable higher education opportunities. We offer 190+ career-relevant degree programs and achievable four-week courses backed by our whole human approach to your success. That means our students have the academic, emotional, career, financial, and family support needed to stay on track, finish faster, and achieve their personal and professional goals. We proudly educate students from across the U.S. and around the globe, with over 45,000 students and 230,000 alumni worldwide.
For More Information
Please fill out the form below to be contacted by an admissions advisor who can help you with this scholarship, education counseling, transferring credits, financial aid opportunities, and the admissions process. To apply for your tuition reduction scholarship, fill out this Employment Verification Form and send it directly to your advisor.
National University, a California-based institution, makes continual efforts to comply with state authorization regulations governing out-of-state educational activities and to obtain required approvals. Since these regulations vary by state and change over time, all National University programs are not available to students in every state.
*Pre-licensure nursing programs are not eligible for this program. Other offer restrictions may apply. For questions, please contact National University.