Master of Science in Organizational Leadership
8-week
COURSES
Start sooner and finish faster with our innovative course design.
Year-round
enrollment
Our admissions team reviews applications year-round.
230K+ Alumni Worldwide
Become a member of NU's global community.
The Master of Science in Organizational Leadership (MSOL) program provides students with the knowledge to evaluate personal leadership skills and the components of leadership that contribute to the health of an organization, as well as how to apply leadership best practices in an organization.
Students will learn how to lead diverse teams, manage conflict, and create a positive culture of continuous improvement. This program can help prepare students for a position of leadership within a range of organizations, including government agencies, nonprofits, and the general business sector.

The Western Association of Schools and Colleges (WASC) accredits public and private schools, colleges, and universities in the U.S.
As a leading accreditation association for business education, ACBSP "develops, promotes, and recognizes best practices that contribute to continuous improvement of business education." The Association emphasizes the importance of "learning how to learn," by balancing teaching and research activities to enhance the quality of classroom instruction and contribute to student learning. To learn more about the ACBSP, visit their website.
If you are looking for the former class-based MSOL—it has been renamed to MSLS web page
Course Details
MSOL-5000 – Leadership Development and Practice


Sub Header Text Here
In this course, you will begin to develop and enrich your leadership skills, while exploring historical trends in management through the lens of leadership theories and behaviors. In the leadership role, you will analyze and apply concepts and models to real organizational situations. Through self-assessments, explore your own leadership style, skills, and goals to create a personal leadership profile that will grow throughout the program.
MSOL-5102 – Ethics and Decision Making


Sub Header Text Here
In this course, you will continue your journey of leadership development through introspective reflection, examining your personal/organization values in business and societal settings. You will develop skills in ethical decision making to further enhance organizational performance and goal achievement.
MSOL-5103 – People, Processes, and Organizational Health


Sub Header Text Here
Today's organization is immersed in a competitive and dynamic environment requiring adaptive organizational structures to increase capacity and create a framework for development and growth. Within the organizational environment, leaders must be equipped to resolve conflict. The emphasis in this course is on leadership and relationship styles among individuals within the organization. You will develop skills needed to lead diverse teams, develop others, and apply strategies to create a culture of continuous improvement.
MSOL-5104 – Leadership: Change, Crises, and Communication


Sub Header Text Here
Leading change is one of the most important and difficult challenges facing any leader. This course is an introduction to the role of leadership in managing change and responding to organizational crises. As a leader, you will analyze strategies for managing change as a constant state, evaluate situations for potential crises, and develop proactive approaches for crisis management. Effective communication strategies are key to successfully leading through these situations.
MSOL-5105 – Leadership and Organization Strategy


Sub Header Text Here
Organizational strategy is impacted by increasing globalization, uncertainty in the marketplace, and disruptive innovation. Leaders must respond by creating an organizational learning culture to promote strategic innovation, and adapt and grow in a constantly changing environment. This course helps you build the capacity for strategic leadership to meet organizational challenges. In the role of leader, you will learn to develop leadership strategies, skills, and tools required for creating a plan to reinforce organizational strategies and competitive growth.
MSOL-5106 – Understanding Data


Sub Header Text Here
You will learn to use data analytics that can be used for leadership development to guide your decisions, set priorities, and determine where to invest your times and resources. You will also utilize data analytics to assess an organization's ability to effectively use data to compete in the 21st century marketplace.
Specialization Course 1


Sub Header Text Here
Specialization Course 2


Sub Header Text Here
Specialization Course 3


Sub Header Text Here
MSOL-5110 – Capstone Professional Project


Sub Header Text Here
In this capstone course, you will have the opportunity to apply the concepts and principles that you have learned throughout your Master of Science in Organizational Leadership program, after you first identify a challenge or issue that you choose to investigate, utilizing an organization that you are familiar with. This can include issues of diversity and awareness, communication problems, leadership issues, and conflict, to name a few. You will begin by recognizing the applicable stakeholders and then use relevant knowledge and data to construct a plan for addressing and resolving the challenge. The project will culminate in the creation of an assessment strategy for evaluating plan results. An important component of this course is a comprehensive self-analysis of your preparedness to act in a leadership role including an understanding of your own bias', through the finalization of your Personal Leadership Profile that you have been working on throughout your degree program.
Degree and Course Requirements
The Master of Science in Organizational Leadership is a 30 credit program comprised of 18 core credits, 9 specialization credits and 3 capstone credits. Graduates of the program must complete 30 credit hours. Students may select a discipline-specific specialization of their interest.
Applicants with a previously completed bachelor's degree in business from a regionally or nationally accredited academic institution may immediately begin the MSOL program in our Direct Entry Track. Individuals who do not meet direct entry requirements will begin their degree plan with MSOL-500 – Leadership Development and Practice, followed by SKS-5001 – Comprehensive Strategic Knowledge Studies, and upon successful completion of SKS 5001 take the remaining courses in their degree plan
Specializations
Program Learning Outcomes
Upon successful completion of this program, students will be able to:
Assess the current state of leadership practice within a given profession
Evaluate the components of leadership that contribute to the health of an organization
Apply best leadership practices within a given organization
Evaluate themselves as leaders
Admissions
Enrolling in a university is a big decision. That's why our dedicated admissions team is here to guide you through the admissions process and help you find the right program for you and your career goals.
To that end, we've simplified and streamlined our application process, so you can get enrolled in your program right away. Because we accept and review applications year round, you can begin class as soon as next month, depending on your program and location of choice.
Learn more about undergraduate, graduate, military, and international student admissions, plus admissions information for transfer students. You can also learn more about our tuition rates and financial aid opportunities.
To speak with our admissions team, call (855) 355-6288 or request information and an advisor will contact you shortly. If you're ready to apply, simply start your application today.

Why Choose National University
Eight-Week Courses
190+ Degree Programs
Online or On-Site
Year-Round Enrollment
Military Friendly
We're proud to be a Veteran-founded, San Diego-based nonprofit. Since 1971, our mission has been to provide accessible, achievable higher education to adult learners. Today, we educate students from across the U.S. and around the globe, with over 230,000 alumni worldwide.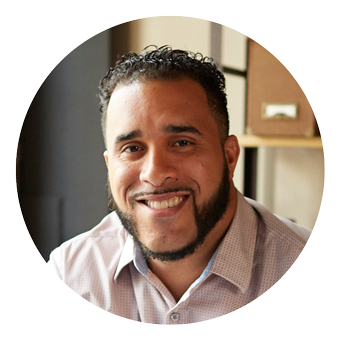 "National University has impacted my career. You can immediately apply what you learn in class to your business."
-Francisco R., Class of 2016


The Key Grant Scholarship
Do you qualify for a needs-based scholarship? Learn more about the NU Key Grant Scholarship and other scholarship opportunities to unlock the door to your dreams!
Program Disclosure
Successful completion and attainment of National University degrees do not lead to automatic or immediate licensure, employment, or certification in any state/country. The University cannot guarantee that any professional organization or business will accept a graduate's application to sit for any certification, licensure, or related exam for the purpose of professional certification.
Program availability varies by state. Many disciplines, professions, and jobs require disclosure of an individual's criminal history, and a variety of states require background checks to apply to, or be eligible for, certain certificates, registrations, and licenses. Existence of a criminal history may also subject an individual to denial of an initial application for a certificate, registration, or license and/or result in the revocation or suspension of an existing certificate, registration, or license. Requirements can vary by state, occupation, and/or licensing authority.
NU graduates will be subject to additional requirements on a program, certification/licensure, employment, and state-by-state basis that can include one or more of the following items: internships, practicum experience, additional coursework, exams, tests, drug testing, earning an additional degree, and/or other training/education requirements.
All prospective students are advised to review employment, certification, and/or licensure requirements in their state, and to contact the certification/licensing body of the state and/or country where they intend to obtain certification/licensure to verify that these courses/programs qualify in that state/country, prior to enrolling. Prospective students are also advised to regularly review the state's/country's policies and procedures relating to certification/licensure, as those policies are subject to change.
National University degrees do not guarantee employment or salary of any kind. Prospective students are strongly encouraged to review desired job positions to review degrees, education, and/or training required to apply for desired positions. Prospective students should monitor these positions as requirements, salary, and other relevant factors can change over time.