15% Tuition Reduction Scholarship for Porterville College Employees
National University has partnered with Porterville College to provide students and alumni with a 15% tuition reduction. At NU, you can continue your education and gain a thorough understanding of the cross-section between laws, processes, and the systems that make justice a reality. As a student at our university, you'll benefit from:
A Career Path in a Growing Field: A criminal justice degree points you in the direction of a career helping individuals and the community you serve.
Online or On-site Courses: Achieve a balance between your education and personal life.
Faculty Support: Complete projects with hands-on supervision from full-time, associate and select core adjunct faculty with real-world experience.
A Market-Relevant Curriculum: Examine the issues facing public safety today to prepare you for tomorrow.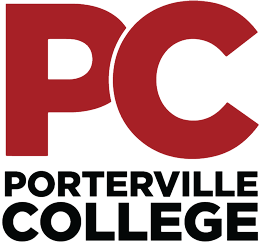 National University is proud to provide educational partnership opportunities to organizations across the country.
To apply for your Tuition Reduction Scholarship, fill out this form and email it directly to your Enrollment Advisor!
Interested in an upcoming webinar?
About the BS in Criminal Justice Administration Program
National University's Bachelor of Science in Criminal Justice Administration program is designed to meet the educational and professional needs of individuals interested in law enforcement. Are you passionate about advocating for justice at the local, state, and federal levels? Our program is diverse, with topics of study including forensic science, research methods, juvenile justice, corrections, and more. The program also prepares individuals for other employment opportunities like teaching, training assignments, private security employment, research, or employment as consultants within the field.
Benefits of Earning a BS in Criminal Justice Administration Degree
NU's curriculum allows you to broaden your career pursuits. You can set your sights on law school, graduate school, or be part of the administration of justice. With this bachelor's degree in criminal justice, you can build the knowledge, skills and confidence to pursue a variety of in-demand careers.
Why Choose National University?
Adult Focused for 50 Years: National University has been dedicated to providing accessible, achievable higher education to hard-working adults since 1971
4-Week Courses: Start sooner and finish faster with monthly start dates, 4-week courses, and year-round enrollment
190+ Degree Programs: Choose from career-focused associate, bachelor's, master's, and doctoral programs designed to help you pursue your purpose and make an impact in your community
Online or On-site: Study options designed to fit into your busy schedule
Regionally Accredited: WASC Senior College and University Commission (WSCUC) accreditation means your education meets high standards and is transferable
Veteran-Founded Nonprofit: National University is proud to be San Diego's largest private nonprofit university
About National University
National University, a Veteran-founded nonprofit, has been dedicated to meeting the needs of hard-working adults by providing accessible, affordable, achievable higher education opportunities since 1971. As San Diego's largest private nonprofit university, NU offers over 190+ programs and four-week courses designed to help students reach their goals while balancing busy lives. Classes are offered online or on-site at locations in California. Since its founding, the NU community has grown to over 25,000 students and 230,000 alumni around the globe, many of whom serve in helping industries such as business, education, health care, cybersecurity, and law and criminal justice.
Contact Us
We have a dedicated team of advisors ready to help you with this process. If you're interested in pursuing your BS in Criminal Justice Administration at National University, contact us today at [email protected] or (858) 206-9192.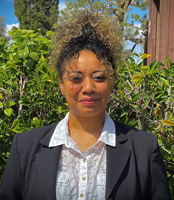 For more information, contact:
Natalia Gaeta
Center Director
559-791-2217
[email protected]
Useful Links