Master of Science in Educational Counseling with PPSC Credential Option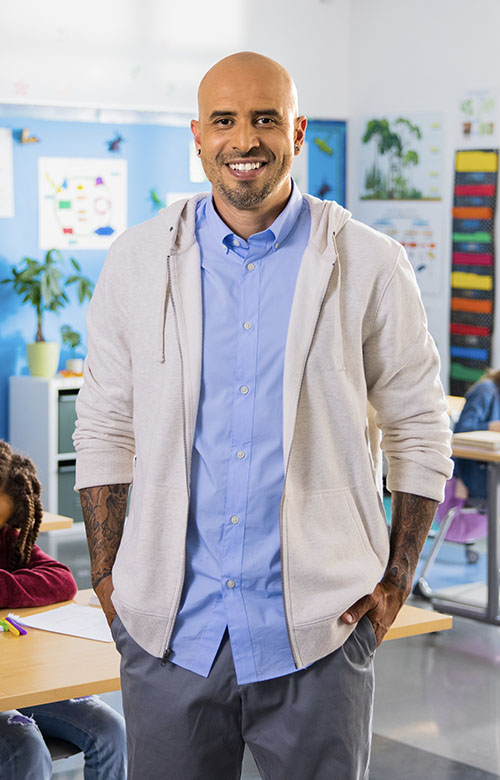 QUICK FACTS
Become a part of NU's global alumni community.
The Master of Science in Educational Counseling program includes four-week courses.
National University is San Diego's largest private nonprofit university.
Explore major development theories and how to apply them in the Master of Science in Educational Counseling with PPSC Credential Option program. This program allows you to choose between two paths: earning the MS in Educational Counseling alone or earning the MS in Education Counseling with the Pupil Personnel School Counseling Credential (PPSC).
Throughout the educational counseling program, you'll gain an understanding of the impact of school behavior and learning through various stages of human development. You'll also develop the knowledge and skills necessary to advocate for and optimize the academic success of your students.
This program is aligned with national standards and prepares candidates to be K-12 school counselors or for work in institutions of higher education. Candidates enrolled in the degree and/or credential program are not awarded the master's degree until they have successfully completed all coursework, the action research project, and the PRAXIS exam.
Program Learning Outcomes
Distinguish among major developmental theories (personality, social, physical, emotional, and cognitive development) and chronological stages of life-long human development and the impact of these stages on school behavior and learning.]
Differentiate relevant social and diversity concerns and crises of individuals and groups of students.
Implement comprehensive guidance programs based on relevant data that has been developed and implemented by the student.
Implement individual counseling skills and techniques to help students cope with personal and interpersonal problems appreciating the diversity of each student.
Implement group counseling skills and techniques to help students cope with personal and interpersonal problems appreciating the diversity of each student.
Integrate positive consultative and collaborative skills and techniques in communication with school staff, parents, and community agencies in order to support candidate academic, career, and personal/social success.
Click here for program specific course information.
Meet Our Faculty
Why Choose National University?
We're proud to be a veteran-founded, San Diego-based nonprofit. Since 1971, our mission has been to provide accessible, achievable higher education to adult learners. Today, we educate students from across the U.S. and around the globe, with over 180,000 alumni worldwide.
#1 Choice for CA Teachers
NU has recommended more candidates for teaching credentials in CA than any other university in the state.
Accredited by NCATE
Sanford College of Education is accredited by the National Council for Accreditation of Teacher Education.
Four-Week Courses
Focus on one subject at a time — one month at a time — and finish your degree faster.
On Campus or Online
Study when and where it's convenient for you with evening, weekend, and 100% online classes.
20+ Locations
Attend class and learn onsite at one of over 20 locations in California.
Military Friendly
As a Yellow Ribbon school, we offer tuition discounts to servicemembers and dependents.