Master of Science in Educational Psychology (MSEP)
100% Online MS in Educational Psychology
Complete your studies on your own time.
New start date every Monday
Start your first course when it's convenient for you.
18 Months to your MS in Educational Psychology
Finish your MSEP in just 10 courses.
National and Northcentral have merged, and this program is now offered by NU. Learn more.
Master of Science in Educational Psychology (MSEP)
Help shape the educational experience for learners with the 100% online Master of Science in Educational Psychology (MSEP) degree program at National University. NU's MS in Educational Psychology degree program gives you the skills you need to make an impact in the classroom. You'll study how to apply psychology and the science of learning to better understand how people learn and to shape the instructional process.
Through the NU MS in Educational Psychology program, you'll also explore educational psychology foundations along with critical subjects, such as child and adolescent development, the psychology of learning, gifted education, and diversity-related topics. Other focus areas include research design, how to use statistics, professional ethics, and the law as it relates to the educational psychology field.
Earn your Master of Science in Educational Psychology degree online
At National University, you can earn your Master of Science in Educational Psychology degree entirely online. This allows you to continue your education without putting your career on hold. We also have helpful online resources and weekly start dates to offer you the flexibility you need to successfully reach graduation day. And, although you attend class online, you're never alone at NU. Our unique one-to-one learning model and active online communities offer you the support you need to succeed.
Prepare for Careers in Advanced Education
NU's MS in Educational Psychology program prepares you for careers in advanced education and workforce training development. NU's one-to-one learning model gives you the guidance, attention, and support you deserve throughout your education.

The Western Association of Schools and Colleges (WASC) accredits public and private schools, colleges, and universities in the U.S.
Course Details
Credit Hours: 30
Courses: 10
Estimated Time to Complete: 18 months
The Master of Science in Educational Psychology (MSEP) degree program can be completed in 30 credits. Each course runs 8 weeks, and you'll receive 3 semester credits per course.
Note on Licensure: Our psychology programs are not licensure programs and do not prepare an individual to become a licensed psychologist, school counselor, or counseling professional. Students in the MS in Educational Psychology program may choose a non-clinical internship.
Course Sequence


Sub Header Text Here
The Master of Science in Educational Psychology program can be completed in 30 credits.
All Master of Science programs require the foundation course to be completed prior to enrolling in specialization courses. If students choose the capstone stone, this course will be completed as the last course in the degree program.
PSY-6801 – Foundations of Educational Psychology
PSY-5703 – Child and Adolescent Development
PSY-6802 – Educational Psychology for Diverse Populations
PSY-6114 – Psychological Tests and Measurements
PSY-5103 – Professional Ethics, Law, and Psychology
PSY-5107 – Research Design
PSY-6115 – Psychology of Learning
PSY-5110 – Applied Statistics
PSY-6803 – Gifted and Talented Education for Diverse Populations
PSY-6810 – Capstone for Educational Psychology
– OR – PSY-6811 – Internship for Educational Psychology
Career Potential with the MSEP


Sub Header Text Here
National University's Master of Science degree in Educational Psychology can prepare you to work in colleges and universities, K-12 districts, healthcare or social service settings, and education service or workforce talent providers. Qualify for roles that include*:
Adjunct Faculty-Psychology
Assistant Professor of Psychology
Education Coordinator
Instructional Designer
Learning Specialist
Psychology Instructor
Psychology Lecturer
Trainer
Training Specialist
*SOURCE: Emsi Labor Analyst- Report. Emsi research company homepage at https://www.economicmodeling.com/company/ (Report viewed: 7/06/2022). DISCLAIMER: The data provided is for Informational purposes only. Emsi data and analysis utilizes government sources to provide insights on industries, demographics, employers, in-demand skills, and more to align academic programs with labor market opportunities. Cited projections may not reflect local or short-term economic or job conditions and do not guarantee actual job growth. Current and prospective students should use this data with other available economic data to inform their educational decisions.
Degree Requirements


Sub Header Text Here
The Master of Science degree in Educational Psychology requires a total of 30 credits for completion.
The University may accept a maximum of 12 semester credit hours in transfer toward the Master of Science in Educational Psychology for graduate coursework completed at an external accredited college or university with a grade of "B" or better. See the Transfer Credit Policy for additional information.
All NU master's degree programs have the following graduation requirements:
A minimum of 18 credit hours of graduate instruction must be completed through the University
Completion of subject area competency requirements for the graduate program
Elective courses must be relevant to the department's graduate program
Cumulative grade point average of 3.0 (letter grade of "B") or higher
Official documents on file for basis of admission: a conferred bachelor's degree from a regionally accredited academic institution
Official transcripts on file for all transfer credit hours accepted by the University
All financial obligations must be met before the student will be issued their complimentary diploma and/or degree posted transcript
Program at a Glance
Total Credit Hours: 30 Credit Hours
Courses: 10 Courses
Recommended Completion Time: 18 Months
Next Start Date: Every Monday
Classroom Size: One
Note on Licensure: Our psychology programs are not licensure programs and do not prepare an individual to become a licensed psychologist, school counselor, or counseling professional. Students in the MS in Educational Psychology program may choose a non-clinical internship.
Program Learning Outcomes
As a graduate of National University's Master of Science in Educational Psychology (MSEP) degree program, you'll be able to:
Employ ethical principles of psychology in academic and professional matters of educational psychology
Examine research methods and data analysis applicable in the framework of educational psychology
Investigate empirically supported interventions for research, administration, or practice of educational psychology
Examine diversity issues in the context of educational psychology
Synthesize theories and principles applicable to the field of educational psychology
Admissions
Enrolling in a university is a big decision. That's why our dedicated admissions team is here to guide you through the admissions process and help you find the right program for you and your career goals.
To that end, we've simplified and streamlined our application process, so you can get enrolled in your program right away. Because we accept and review applications year round, you can begin class as soon as next month, depending on your program and location of choice.
Learn more about undergraduate, graduate, military, and international student admissions, plus admissions information for transfer students. You can also learn more about our tuition rates and financial aid opportunities.
To speak with our admissions team, call (855) 355-6288 or request information and an advisor will contact you shortly. If you're ready to apply, simply start your application today

Why Choose National University
Four-Week Courses
190+ Degree Programs
Online or On-Site
Year-Round Enrollment
Military Friendly
We're proud to be a Veteran-founded, San Diego-based nonprofit. Since 1971, our mission has been to provide accessible, achievable higher education to adult learners. Today, we educate students from across the U.S. and around the globe, with over 230,000 alumni worldwide.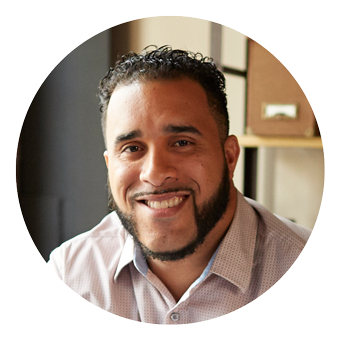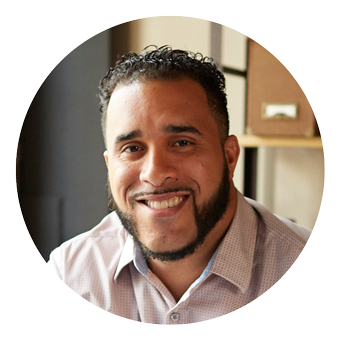 "National University has impacted my career. You can immediately apply what you learn in class to your business."
-Francisco R., Class of 2016


The Key Grant Scholarship
Do you qualify for a needs-based scholarship? Learn more about the NU Key Grant Scholarship and other scholarship opportunities to unlock the door to your dreams!
Program Disclosure
Successful completion and attainment of National University degrees do not lead to automatic or immediate licensure, employment, or certification in any state/country. The University cannot guarantee that any professional organization or business will accept a graduate's application to sit for any certification, licensure, or related exam for the purpose of professional certification.
Program availability varies by state. Many disciplines, professions, and jobs require disclosure of an individual's criminal history, and a variety of states require background checks to apply to, or be eligible for, certain certificates, registrations, and licenses. Existence of a criminal history may also subject an individual to denial of an initial application for a certificate, registration, or license and/or result in the revocation or suspension of an existing certificate, registration, or license. Requirements can vary by state, occupation, and/or licensing authority.
NU graduates will be subject to additional requirements on a program, certification/licensure, employment, and state-by-state basis that can include one or more of the following items: internships, practicum experience, additional coursework, exams, tests, drug testing, earning an additional degree, and/or other training/education requirements.
All prospective students are advised to review employment, certification, and/or licensure requirements in their state, and to contact the certification/licensing body of the state and/or country where they intend to obtain certification/licensure to verify that these courses/programs qualify in that state/country, prior to enrolling. Prospective students are also advised to regularly review the state's/country's policies and procedures relating to certification/licensure, as those policies are subject to change.
National University degrees do not guarantee employment or salary of any kind. Prospective students are strongly encouraged to review desired job positions to review degrees, education, and/or training required to apply for desired positions. Prospective students should monitor these positions as requirements, salary, and other relevant factors can change over time.
Frequently Asked Questions
Is an educational psychologist in high demand?


Sub Header Text Here
According to the Bureau of Labor Statistics, the projected job outlook for educational psychologists over the next ten years is 6% (As fast as average).
What is the salary for an educational psychologist?


Sub Header Text Here