Master of Arts in Counseling Psychology
Master of Arts in Counseling Psychology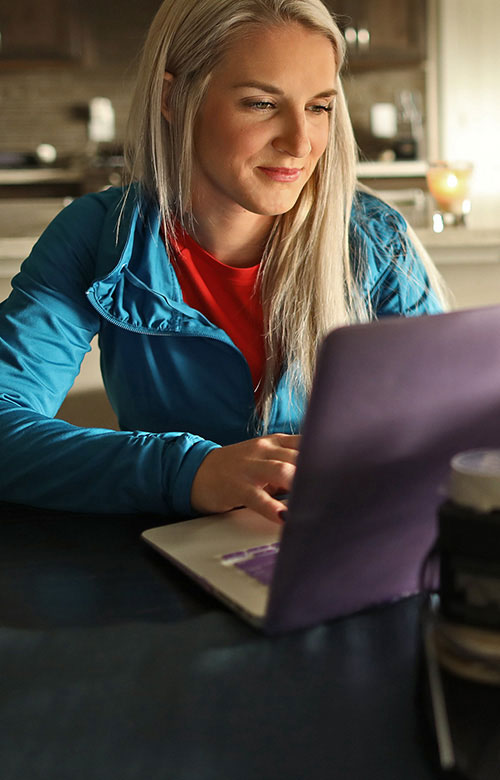 QUICK FACTS
Become a part of NU's global alumni community.
The MA in Counseling Psychology program includes four-week classes.
National University is San Diego's largest private nonprofit university.
Prepare to seek a career in professional counseling with the Master of Arts in Counseling Psychology. Choose from two specialization options, including psychology MFT and LPCC.
The MA Counseling Psychology MFT: If you're committed to helping individuals, couples, families, adolescents, and children in psychotherapy this specialization emphasizes marriage and family therapy. It meets the academic requirements necessary to sit for the Marriage and Family Therapist (MFT) License mandated by the Board of Behavioral Sciences in the state of California. It also will prepare you for doctoral studies in practitioner-oriented programs such as counseling or clinical psychology.
The MA Counseling Psychology LPCC: If you prefer individual and group counseling, this specialization emphasizes counseling techniques and theories, including those related to career development. It meets the academic requirements to be eligible for licensing as a licensed professional clinical counselor (LPCC) by the Board of Behavioral Sciences in the state of California.
To complete both specializations, you must take the three track courses for each and complete the additional practicum hours required in order to meet the educational requirements for both licenses. The degree with either option may not meet requirements in other states. Students should consult the licensing boards of the appropriate states for information about licensure outside of California.
Program Learning Outcomes
Demonstrate core psychological concepts and therapeutic skills that underpin counseling, psychotherapy, and mental health counseling.
Understand and demonstrate current professional standards of ethics, values, and laws related to the practice of professional psychotherapists.
Demonstrate cultural competence in addressing the mental health needs of people of diverse backgrounds and circumstances, including an appreciation for the wide cultural diversity among California's multiple diverse communities.
Apply a working knowledge of a range of topics important to mental health practice including (but not limited to) psychopharmacology, addictive and compulsive disorders, structured psychological assessment, relational violence, gender and sexuality, and trauma/crisis.
Understand norms and principles of public mental health work including (but not limited to) case management, collaborative treatment, evidence-based practice, strength-based model, resiliency, and recovery-oriented care to work with clients.
Integrate professional development through self-reflection emphasizing personal capacities such as self-awareness, integrity, sensitivity, flexibility, insight, compassion, imagination, and personal presence.
Click here for program specific course information.
Meet Our Faculty
Why Choose National University?
We're proud to be a veteran-founded, San Diego-based nonprofit. Since 1971, our mission has been to provide accessible, achievable higher education to adult learners. Today, we educate students from across the U.S. and around the globe, with over 165,000 alumni worldwide.
Four-Week Classes
Focus on one subject at a time — one month at a time — and finish your degree faster.
100+ Degree Programs
Choose from associate, bachelor's, and master's degrees, plus credentials and certificates.
On Campus or Online
Study when and where it's convenient for you with evening, weekend, and 100% online classes.
Year-Round Enrollment
Apply or transfer any time. Classes start monthly, and applications are accepted year round.
20+ Campus Locations
Attend class onsite at one of over 20 campus locations across California or in Nevada.
Military Friendly
As a Yellow Ribbon school, we offer tuition discounts to servicemembers and dependents.
College of Letters and Sciences
"Our faculty are established scholars and creators in their own fields. They are dedicated to making your entry into their disciplines a successful one, preparing you for your career as well as graduate study."
College of Letters and Sciences