Psychology: A Degree That Opens Doors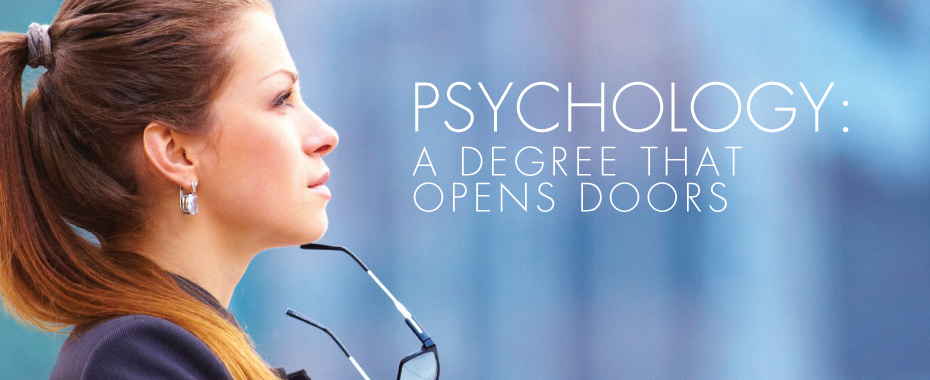 Earning a degree in psychology is a great foundation to a fulfilling career in many areas. Find out how with the new guide, Psychology: A Degree that Opens Doors. In the guide you'll find answers to questions like these:
What is the job outlook in the field of psychology, and why?
How can an education in psychology be useful in other careers?
Who hires people with degrees in psychology?
What are some of the career opportunities for psychology graduates?
If psychology is a field you'd like to pursue, National University has the programs you need to reach your education goals in exciting and emerging specialties like performance and sport psychology, marriage and family counseling, educational counseling, organizational behavior and more.
Best of all, many of National University's programs are available in a flexible online format that lets you earn your degree on your schedule. Rise early to participate in online discussions, log on during your lunch hour, or respond to questions well into the night – the choice is yours.
Take the first step. Download the guide today and discover the opportunities offered by the field of psychology, the science of change.