Doctor of Philosophy in
Education (PhD),
Instructional Leadership
Courses start every Monday
Take the first step in your National University journey
220K+ Alumni Worldwide
Overview
For education professionals with a desire to be an active scholar in the field of education and make significant contributions to the existing body of knowledge, the Doctor of Philosophy (PhD) in Education program can take both your research skills and career options to a higher level. The program begins with a review of theoretical frameworks to support your understanding of the role of theory in a PhD degree. Coursework combines this strong base of theoretical knowledge with an individualized focus to conduct research in pre-K-12, post-secondary, and adult learning environments as you contribute new and innovative findings to advance your field of educational specialization.
The Instructional Leadership specialization provides educational scholars and professionals with a strong background in leadership research, theory, and practices applicable to higher education. Coursework focuses on exploring organizations, cultures, decision-making processes, change strategies, and community advocacy that improve instruction and enhance student achievement. Throughout the program, you'll conduct research and analysis to identify innovative directions for higher education that focus on instructional change, policy development, and educational reform.
Admission Requirements
A conferred post-baccalaureate master's degree or doctoral degree from a regionally or nationally accredited academic institution or an international institution determined to be equivalent through an approved evaluation service.
Dissertation Process
In addition to the foundational and specialization courses, each PhD student is required to complete a high-quality dissertation through a systematic process and sequential courses assisted by faculty. A PhD dissertation is a scholarly documentation of research that makes an original contribution to the field of educational study. The step-by-step process requires care in choosing a topic, documenting its importance, planning the methodology, and conducting the research. These activities lead smoothly into the writing and oral presentation of your dissertation.
Courses and Sequence
The PhD in Education program requires 60 credits for degree completion. Additional credit hours may be allowed as needed to complete your dissertation research. If granted, additional courses will be added to your degree program in alignment with the SAP and Academic Maximum Time to Completion policies. The estimated time needed to complete this program is 45 months.
Course Details
Course Listings
EDU-8100 Theoretical Frameworks
A PhD prepares you to make significant contributions to the body of literature within the education field. This course prepares you for understanding what theory is, recognizing theoretical frameworks within existing literature, connecting your research interests to existing theoretical frameworks, and justifying how your research will add to the wealth of current theories in the field.
Specialization Course 1
EDU-8200 Writing for Research and Publication
Your success as a scholarly professional will largely depend upon your communication skills, particularly in your written work. This course supports your development as a scholar who can publish in different types of research-based publications for a variety of audiences. You'll practice synthesizing multiple sources, formulating arguments, and integrating feedback through iterative drafts of your work. These are key capabilities you'll need as you submit your research in published manuscripts and presentations.
EDR-8200 Scholarly Literature Review
In this course, you'll develop effective search and writing strategies to create a scholarly review of literature. The course emphasizes how to: (a) use effective literature search strategies; (b) develop a scholarly synthesis of research literature; (c) organize research literature around identified themes, including a study problem, purpose, and theoretical perspectives; and (d) focus on developing a scholarly exposition that reflects divergent viewpoints and contrasting perspectives. The overarching goal is for you to understand strategies for surveying scholarly literature that avoid bias, focus on educational, practice-based research problems, and address the requirements of a scholarly literature review.
Specialization Course 2
EDR-8300 The Research Process
This course introduces you to the research process by exploring its underpinnings, examining its paradigms, and investigating the foundations of qualitative and quantitative methodologies used in educational studies. You'll identify criteria for the development of quality research studies that are ethical, accurate, comprehensive, cohesive, and aligned. Specific course topics involve the ethics of conducting research; data collection and analysis techniques; and issues of feasibility, trustworthiness, validity, reliability, transferability, and rigor. The goal is to familiarize yourself with the concepts and skills associated with conducting theoretical and applied research.
Specialization Course 3
This course provides the foundational knowledge to become a critical consumer of statistical-based research and a skilled analyst of non-inferential quantitative data. Coursework focuses on understanding multivariate data, non-inferential and inferential statistical concepts, the conventions of quantitative data analysis, and interpretations and critical inferences in statistical results. You'll use software applications to complete statistical computations and perform quantitative data analysis. The course culminates in a synthesis project to demonstrate your statistical skills and present your results using APA guidelines.
Specialization Course 4
Elective Course*
Specialization Course 5
EDR-8400 Advanced Qualitative Methodology and Designs
A focus on qualitative research methodology and the designs and methods used to collect and analyze data in educational research. You'll examine the principles of qualitative research and explore commonly used designs (also referred to as qualitative traditions or genres) with a focus on application and feasibility. Qualitative data collection and analysis methods will be examined for their suitability with regard to the research design selected. Alignment between qualitative designs and research methods, issues of trustworthiness, and the responsibilities of the qualitative researcher will also be explored.
Specialization Course 6
EDR-8500 Advanced Quantitative Methodology and Designs
An exploration of quantitative research methodologies and associated designs and methods. You'll examine paradigmatic perspectives along with the tenets and conventions of quantitative research. Topics for examination include feasibility, validity, reliability, variable operationalization, inferential designs, and analytic software applications used within the quantitative research paradigm. You'll also look at the components of quantitative research designs that support meaningful studies within the field of education.
Select One of the Following Two Data Analysis Courses:
An exploration of advanced statistical principles and how to apply them to quantitative research. This course provides an overview of advanced statistical concepts used in empirical research, including inferential analyses. You'll use SPSS software to perform advanced computations as you build independent, scholarly statistical skills. Coursework will emphasize multivariate data; the use, comprehension, and evaluation of sophisticated statistical concepts; and the proper presentation of statistical results.
EDR-8206 Applied Qualitative Analysis
This course builds on a foundational understanding of qualitative designs and measurements to focus on analyses of the data. Coursework takes you deeper into the skills and techniques necessary to ensure the appropriate analyses of qualitative data, including integrating relevant frameworks, verifying trustworthiness of the findings, and selecting suitable methods for presenting analyses and findings.
CMP-9701E Doctoral Comprehensive Assessment: Pre-Candidacy Prospectus
The doctoral comprehensive assessment is your opportunity to demonstrate your preparation for entering the dissertation phase as a PhD candidate. You'll synthesize discipline-specific content with research designs and analysis methods to create a prospectus for a theoretically-based research study that focuses on furthering knowledge in the field of education. Whereas EdD research focuses on addressing a researchable problem with practical applications, PhD research has a focus on contribution to theory and the broader discipline of education. This course is begun only after all your foundation, specialization, and research courses have been completed, and your prospectus will likely become the foundation of your PhD dissertation.
DIS-9901A Components of the Dissertation
Students in this course will be required to complete chapter one of their dissertation proposal, including the following: a review of literature with substantiating evidence of the problem, the research purpose and questions, the intended methodological design and approach, and the significance of the study. A completed, committee-approved chapter one is required to pass the course. If you don't receive approval to minimum standards, you'll be able to take up to three supplementary eight-week courses to finalize and gain approval of chapter one.
DIS-9902A The Dissertation Proposal
In this course, you'll work on completing chapters one to three of your dissertation proposal and receiving committee approval for the dissertation proposal (DP). Chapter two consists of the literature review, while chapter three covers the research methodology and design, including population, sample, measurement instruments, data collection and analysis, limitations, and ethical considerations. Completed, committee-approved chapters two and three are required to pass the course, as is a final approved dissertation proposal. If you don't receive approval to minimum standards, you'll be able to take up to three supplementary eight-week courses to finalize and gain approval of these requirements.
DIS-9903A Institutional Review Board (IRB) and Data Collection
In this course, you'll prepare, submit, and obtain approval of your Institutional Review Board (IRB) application. You'll also collect data and submit a final study closure form to the IRB. If you're still collecting data at the end of the 12-week course, you'll be able to take up to three supplementary eight-week courses to complete data collection and file your IRB study closure form.
DIS-9904A The Dissertation Manuscript and Defense
In this dissertation course, you'll work on completing chapters four, five, and your final dissertation manuscript. Specifically, you'll complete your data analysis, prepare your study results, and present your findings with an oral defense and a completed manuscript. A completed, committee-approved dissertation manuscript and successful oral defense are required to complete the course and graduate. If you don't receive approval for either or both, you can take up to three supplementary eight-week courses to finalize and gain approval.
* The elective can be satisfied with any doctoral-level School of Education course. The course listed in the degree plan can be changed upon request. Contact your academic and finance advisor for assistance.
Specialization Courses
Specialization Course Listings
IL-7000 The Culture of Learning
In this course, students explore ways of creating a culture of learning while engaging in instructional leadership. Through course activities, you'll explore technology integration, philosophically sound curriculum decision-making, visionary leadership traits, curriculum management, and more.
IL-7001 Leader as Advocate and Decision-Maker
In this course, you'll use various research-based leadership decision-making concepts and supervisory processes to advance teacher development and instructional practice. The focus is the educational leader as decision-maker, supervisor, and teacher advocate in support of student achievement. Additional topics include perceptions of leadership, instructional strategies and support, professional development, and collaboration.
IL-7002 Leader as Community Advocate
Instructional leaders must forge relationships with stakeholders in the community to build effective learning organizations. In this doctoral course, you'll evaluate the skills necessary to engage stakeholders in partnerships that enhance educational operations at all levels. You'll explore methods to develop professional learning communities and evaluate the theories and research related to those communities and instructional leadership.
ED-7014 Practices in School Organizations
This course examines the organizational structure of schools and school systems, and their relationship to and effects upon school programs, teaching strategies, testing, and measurement. You'll consider the way schools are organized around time, space, and other resources. You'll also examine and engage with organizational factors that influence school climate, including human resources, organizational outreach, and capacity. Finally, you'll analyze the participation of various stakeholders in organizational practice.
ED-7016 Supervision and Leadership in Schools
In this course, you'll explore real-world experiences and common challenges encountered by school leaders. You'll study the organizational behavior in schools and the practical relevance of educational leadership in this new era of accountability and high-stakes testing. Coursework includes theories and planning models that focus on distributed leadership, professional learning communities, parental involvement, and sustainable leadership to impact student growth.
ED-7035 Curriculum Supervision
An introduction to the theories, principles, practices, and issues of curriculum supervision. You'll develop the skills and knowledge required to design and manage curricula resources to ensure congruence among written, taught, and tested subject matter. The course also explores issues of equitable instructional programs, materials, and products that support student achievement and institutional goals.
ED-7030 Development of Organizational Leadership
In this course, you'll explore classic and contemporary approaches to organizational development from a leadership perspective. Major emphasis will be placed on theories, strategies, and leadership styles relative to implementing organizational growth. As you progress, you'll address various organizational concepts, leading to the development of your organizational leadership plan.
ED-7036 Innovation for Change
Change involves knowledge, understanding, and commitment from administrators. It must not be construed as an event, but rather a process. In this course, you'll negotiate the world of education innovation and change by employing creative skills and imaginative techniques for flexible change strategies. You'll learn to work with diverse groups and communities of people and motivate others to muscle through new challenges to implement desirable changes.
Program Outcomes
The PhD in Education program prepares you for making significant contributions to the body of knowledge in the broad field of education as well as a more narrowed area of instructional specialization. Learning outcomes include the ability to:
Develop deep knowledge of educational systems, theories, and research in an area of expertise
Interpret theories, research, and ideas for different audiences through multiple methods of communication
Integrate ethical principles and professional standards for a specific discipline within the field
Conduct autonomous or collaborative research using high-level analytical skills
Contribute to the body of knowledge specific to a discipline within the field
Why Choose National University
Four-Week Courses
75+ Degree Programs
Online or On-Site
Year-Round Enrollment
Military Friendly
We're proud to be a Veteran-founded, San Diego-based nonprofit. Since 1971, our mission has been to provide accessible, achievable higher education to adult learners. Today, we educate students from across the U.S. and around the globe, with over 220,000 alumni worldwide.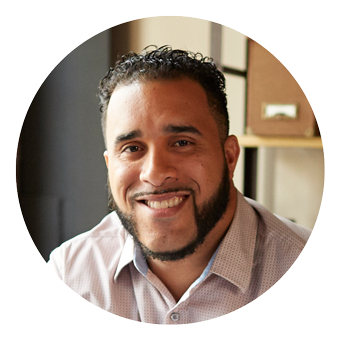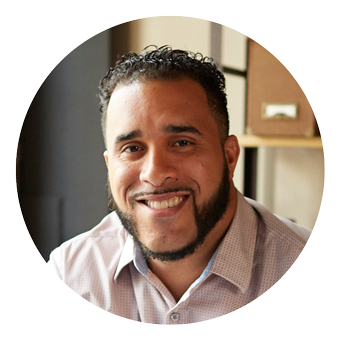 "National University has impacted my career. You can immediately apply what you learn in class to your business."
-Francisco R., Class of 2016
Program Disclosure
Successful completion and attainment of National University degrees do not lead to automatic or immediate licensure, employment, or certification in any state/country. The University cannot guarantee that any professional organization or business will accept a graduate's application to sit for any certification, licensure, or related exam for the purpose of professional certification.
Program availability varies by state. Many disciplines, professions, and jobs require disclosure of an individual's criminal history, and a variety of states require background checks to apply to, or be eligible for, certain certificates, registrations, and licenses. Existence of a criminal history may also subject an individual to denial of an initial application for a certificate, registration, or license and/or result in the revocation or suspension of an existing certificate, registration, or license. Requirements can vary by state, occupation, and/or licensing authority.
NU graduates will be subject to additional requirements on a program, certification/licensure, employment, and state-by-state basis that can include one or more of the following items: internships, practicum experience, additional coursework, exams, tests, drug testing, earning an additional degree, and/or other training/education requirements.
All prospective students are advised to review employment, certification, and/or licensure requirements in their state, and to contact the certification/licensing body of the state and/or country where they intend to obtain certification/licensure to verify that these courses/programs qualify in that state/country, prior to enrolling. Prospective students are also advised to regularly review the state's/country's policies and procedures relating to certification/licensure, as those policies are subject to change.
National University degrees do not guarantee employment or salary of any kind. Prospective students are strongly encouraged to review desired job positions to review degrees, education, and/or training required to apply for desired positions. Prospective students should monitor these positions as requirements, salary, and other relevant factors can change over time.