Bachelor of Arts in Management
4-week Courses
Balance work, life, and school with available four-week courses.
Year-Round Enrollment
Our admissions team reviews applications year-round.
230K+ Alumni Worldwide
Become a part of NU's global alumni community.
Become an Innovative Leader in Your Field
Strategic decisions. Keen insights. Mentoring skills. Managers in today's business environments need sharply honed knowledge and skills that can position them for career growth and success. For many, the path to a corner office starts with a bachelor's degree in management.
National University's (NU's) Bachelor of Arts in Management can prepare you to pursue a broad range of careers in any industry. Whether you're focused on respect and recognition or specialization in a particular area of the business world, our BA in Management is designed to help you gain an edge on competition and develop a new level of visionary insight.
Maybe you're in the early stage of your business career and are looking for a way to advance. Perhaps you have a military background, but want to transition into the civilian workforce. Possibly you're an aspiring entrepreneur hoping to start your own company. Whatever your motivation, NU's highly regarded BA in Management program can put you on the right track to a world of possibilities.

The Western Association of Schools and Colleges (WASC) accredits public and private schools, colleges, and universities in the U.S.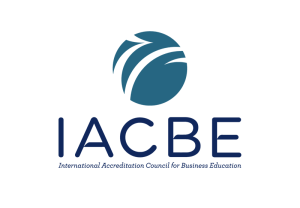 Course Details
The following courses are specific degree requirements.
Preparation for the Major
Preparation for the Major
3 courses; 13.5 quarter units
ECO 203 Principles of Microeconomics* – 4.50


Sub Header Text Here
Introduction to statistical modeling and data analysis using R programming to explore data variation, model the data, and evaluate the models. Analysis and evaluation of different types of regression models and error analysis methods.
ECO 204 Principles of Macroeconomics* – 4.50


Sub Header Text Here
Forms of data, gap analysis, model building, and interpretation will form the foundation for students to ethically apply data analytics to facilitate modern knowledge discovery techniques.
LAW 204 Legal Aspects of Business I – 4.50


Sub Header Text Here
Application of the data management process for analytics including acquiring and auditing data, assembling data into a modeling sample, performing basic data integrity checks, cleansing data, feature engineering and data visualization.
*May be used to meet General Education requirements
Requirements for the Major
10 courses; 45 quarter units
MGT 309 Principles of Management & Organizations – 4.50


Sub Header Text Here
Performance Management (PM) and Supply Chain Management (SCM) require metrics and indicators to measure value, weaknesses and opportunities through business intelligence. Using data to set objectives and measure the internal and external performances through analytics has been a proven method to business success. Business analytics provide a proactive approach to identify and solve problems before it takes place. Data improvement, data quality assessment, data cleansing and normalization, methods and process improvements will be discussed.
MKT 302A Marketing Fundamentals – 4.50


Sub Header Text Here
New technologies have opened new arenas in prediction and marketing. Subjects of predictive analytics topics and its role in enterprise marketing will be discussed. The course applies predictive analytic tools to derive the organization's strategic direction. Market and product analysis will be used to illustrate the development process. Results will be drawn from actual predictive analytics applications and interpreted in the context of business impact.
MGT 351 Process Improvement Management – 4.50


Sub Header Text Here
Financial world faces uncertainty that affects the outcome of sound investments. Leaders are utilizing probabilistic analytic models that alleviate ambiguity on making decision for profitable returns. Theories and practical tools focusing on model building; constructing, processing, and presenting probabilistic information will be discussed. Utilization of analytical software to solve problems on axioms of probability, conditioning and probability trees, random variables and distributions expectation.
BIM 400 Information Management in Organizations – 4.50


Sub Header Text Here
Every step of online transactions should be considered with security in mind. Accessing the organizations' data requires operators to apply the proper security and privacy while the data is stored, transmitted accessed and when it is worked on. Work with confidential data involves strong ethical practices to be aware of security breaches and how to mitigate threats.
IBU 430 Survey of Global Business – 4.50


Sub Header Text Here
Prerequisite: ECO 203 and ECO 204
A study of the accelerating internationalization of all business, this course introduces upper-division undergraduate students to all facets of international business within three broad subject areas: (1) the economic framework of international business, (2) the operating frameworks of multinational corporations, and (3) a framework for global strategic management. It uses case studies to illustrate concepts and methods.
LED 400 Introduction to Leadership – 4.50


Sub Header Text Here
Examination of core issues in the practice of leadership. Identification of differing theories and styles of collaborative, integrative organizational leadership and comparison to authoritarian or management by edit within the organizational context.
ODV 420 Intro to Organizational Behavior – 4.50


Sub Header Text Here
An introduction to the impact that individuals, groups, and structure have on behavior within organizations for the purpose of applying such knowledge toward improving an organizations effectiveness. The course will focus on work-related behavior with an emphasis on individual and group performance as it relates to organizational productivity and processes. A central theme will be the development of "people" skills to help all employees- staff, front-line supervision, and management- improve their effectiveness.
HRM 409B Intro to Human Resource Mgmt – 4.50


Sub Header Text Here
This course provides an overview of the myriad of human resource management activities performed in the workplace. Topics include human resource planning, job analysis, staffing, recruitment, selection, retention, training and talent development, compensation and benefits, legal aspects, DE&I, discipline, performance management, labor relations, ethics, and health and safety.
MGT 400 Ethics in Law, Business & Management – 4.50


Sub Header Text Here
Exploration of values and ethics in businesses that operate locally and internationally. Moral philosophies, values, conflict of interests, discrimination, business cultures, and ethical standards are critically presented. Ethical leadership of people, technology and sustainability are used in the development and implementation of ethical business programs.
MGT 480 Capstone: Strategic Business Management – 4.50


Sub Header Text Here
Prerequisite: Complete all "Preparation for the Major" courses and all other courses listed as "Requirements for the Major."
Application of strategic management principles to develop, organize, finance, and operate a business enterprise. Integrates and applies knowledge and skills gained in other business and management courses to create a competitive strategy.
Prerequisite: Complete all "Preparation for the Major" courses and all other courses listed as "Requirements for the Major."
BA Management students choose their upper division electives from the concentrations offered for this program. For details and course listings for these concentrations, please visit our catalog.
Bachelor of Arts Management Course Requirements
NU's Bachelor of Arts in Management provides students a business-related degree with an emphasis on managing organizations and personnel in a diverse global setting. Our curriculum is comprised of 180 quarter units, 45 of which must be completed in residence at National University, 76.5 of which must be completed at the upper-division level, and a minimum 69 units of the University General Education requirements.
To achieve maximum flexibility, the major in management program minimizes prerequisites, enabling students to take the required courses in any sequence. Students are also offered several areas of concentration.
Specializations
Why Earn Your BA in Management at NU?


Sub Header Text Here
Students who enroll in NU's Bachelor of Arts in Management learn from an extraordinary faculty comprised of knowledgeable business professionals currently employed at major successful corporations. Their valuable first-person perspectives will provide you with a real-world understanding beyond what you'd absorb from textbooks alone.
You'll be introduced to a wide breadth of industry-current topics and build real-world knowledge that can be applied to companies and organizations in any industry. NU's BA Management offers career-focused concentrations in Alternative Dispute Resolution, Business Law, Economics, Entrepreneurship, Human Resource Management, Marketing, and Project Management. For details and course listings for these concentrations, please visit our catalog.
NU also limits the number of required prerequisite courses so that you can focus on a broad range of electives with topics that are relevant and meaningful to your career. You'll also have an extraordinary amount of flexibility in how and when you study and complete assignments. Plus, our 4-week class format is designed to accommodate your current schedule and responsibilities.
What's the Demand for Management Professionals in Today's Marketplace?


Sub Header Text Here
Management professionals with industry-current knowledge and skills are in demand and can pursue a broad range of career opportunities across the diverse business world. Successful organizations can thrive when they employ professionals qualified to manage people, physical assets, financial assets and every other facet of the business.
According to Emsi labor market analytics and economic data1, banks and financial services, big tech and e-commerce, retailers, health insurance providers, and consulting companies are among the top employers of workers with a BA in Management. Emsi also confirms some of the top job titles to pursue for professionals who have earned this degree include:
Project managers
Financial analysts
Program managers
Operations managers
General managers
HR generalists and managers
Retail/Store managers
In today's active employment market, there are a variety of management careers with high paying salaries. For example, a graduate with a BA in Management might target a position and salary like:
Services and Facilities Manager– $98,8902
Marketing Manager – $141,4902
Financial Manager – $134,1802
Human Resources Manager– $121,2202
1Source: Emsi Labor Analyst- Report. Emsi research company homepage at https://www.economicmodeling.com/company/ (Report viewed: April 6, 2022. DISCLAIMER: The data provided is for Informational purposes only. Emsi data and analysis utilizes government sources to provide insights on industries, demographics, employers, in-demand skills, and more to align academic programs with labor market opportunities. Cited projections may not reflect local or short-term economic or job conditions and do not guarantee actual job growth. Current and prospective students should use this data with other available economic data to inform their educational decisions.

2Source: https://www.bls.gov/ooh/management/home.htm
What Career-Focused Concentrations are Offered in this Program?


Sub Header Text Here
Different career tracks require different knowledge and skill sets, therefore, NU offers a broad range of industry-relevant concentrations for our BA Management degree. You can choose to concentrate your studies in:
Alternative Dispute Resolution – ADR professionals are in demand in the business community. In this concentration, you can develop the necessary skills to become an effective negotiator, mediator, and facilitator and learn how to promote peace and understanding between diverse cultures.
Business Law – If you are interested in a career in law, business, or government, with an understanding of the complex legal issues that exist in today's business environment, this concentration can provide you with an understanding of international law, current legal issues, public contracting, and much more.
Economics – This concentration is designed for students interested in learning how a society makes economic decisions in allocating its scarce resources. You can also learn how individuals, businesses, and the government work together toward achieving the goals of a society.
Entrepreneurship – If you're seeking to gain practical knowledge in starting, managing, or running a business, this concentration is designed to prepare you with an understanding of various aspects of small business, and family business including venture capital, risk management, registration of new businesses, security issues, bankruptcy, estate planning, and philanthropy.
Human Resource Management – This concentration provides education, knowledge, and skills that apply to every level of an organization. Our curriculum provides excellent preparation for students attracted to a career in the increasingly important field of HR management.
Marketing – In today's marketplace, there's a wide range of opportunities in marketing, including marketing management, marketing research, purchasing manager/buyer, market analysis, product/branch manager, retail, sales promotion, and international marketing. This concentration is designed to teach you how to make decisions and manage a broad range of marketing activities.
Project Management – Project Management is a career path emphasized and recognized as integral to the success of an organization. NU's concentration is designed to prepare you to pursue job opportunities that increase your potential for future earnings.
For details and course listings for these concentrations, please visit our catalog.
A Rich, Engaging Learning Experience


Sub Header Text Here
National University offers a variety of course modalities, including online, onsite, and hybrid courses. Please note that the modality of any course may vary from the scheduling of any program-specific courses on a month-to month basis.
On-site courses include on ground in-person course instruction, which could be either on campus or at another learning site at a specific time, place, and location. On-site courses may have course information, work or other education related items delivered through online environments and/or tools.
Online courses include instruction that is fully virtual and online, comprised of regular and substantive interaction between students and their instructors in either an asynchronous or synchronous format. Asynchronous online classrooms provide instruction, lessons and/or coursework via an online learning management system that allows students to view instructional materials each week at times of their choice. Synchronous classes require students to log in, engage and attend at specific times and dates, leveraging web and videoconferencing technologies to provide instruction, lessons and/or coursework in real time.
Hybrid courses include both onsite and online instruction. Hybrid courses can have multiple deliveries of course instruction/materials and will have on ground requirements at specific locations and times. The online learning management system is often used to present or supplement course lessons, work, information and assessments.
Program Learning Outcomes
As a graduate of National University's Bachelor of Arts in Management program, you will have developed the following skills:
Describe the basic functions of management and their practical implications on the operations of the organization
Analyze and evaluate management, leadership, and motivation theories
Identify organizational behavior, communications, change theories and their practical implications
Explain the effect of international business environmental factors (legal, economic, and cultural) in the context of global business
Explain the principles and theories of ethical decision-making and their practical implications in the everyday conduct of business
Admissions
Enrolling in a university is a big decision. That's why our dedicated admissions team is here to guide you through the admissions process and help you find the right program for you and your career goals.
To that end, we've simplified and streamlined our application process, so you can get enrolled in your program right away. Because we accept and review applications year round, you can begin class as soon as next month, depending on your program and location of choice.
Learn more about undergraduate, graduate, military, and international student admissions, plus admissions information for transfer students. You can also learn more about our tuition rates and financial aid opportunities.
To speak with our admissions team, call (855) 355-6288 or request information and an advisor will contact you shortly. If you're ready to apply, simply start your application today.

Why Choose National University
Four-Week Courses
190+ Degree Programs
Online or On-Site
Year Round Enrollment
Military Friendly
We're proud to be a Veteran-founded, San Diego-based nonprofit. Since 1971, our mission has been to provide accessible, achievable higher education to adult learners. Today, we educate students from across the U.S. and around the globe, with over 230,000 alumni worldwide.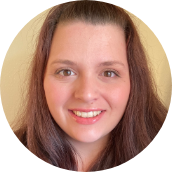 "The BA in Management program offers advanced curriculum taught by dedicated educators, which has prepared me to excel in today's complex business world."
-Samantha Valenzuela, Class of 2022

BA Management Program FAQs
Can I Transition into NU's MBA Program?


Sub Header Text Here
Yes. Continuing your education into our Master of Business Administration program empowers you to build on the foundations of the BA program and focus more on a specific area of interest.
At NU, BA Management degree students have the option to take three higher-level electives that count towards the MBA degree. Once students take these courses, they are counted towards their bachelor's degree. However, if a student chooses to go on to the MBA, they will have three of their courses already completed. Since the MBA can be completed in less than a year, students who capitalize on the higher-level electives can finish their MBA in as few as nine months.
It's like getting double credit. You can take your electives in the BA in Management program and then transition them to the MBA. That's a major time accelerator and time-saver!
What's the Difference Between a BA and a BS Degree?


Sub Header Text Here
Generally speaking, a bachelor of arts degree (BA) will have a heavier emphasis on the arts, humanities, and social sciences, and a greater focus will be placed on building skills in critical thinking and communication. A bachelor of science degree is more likely to include coursework in science, math, and technology and emphasize proficiency in logic, reasoning, and qualitative skills. Choosing between a BA or BS degree is largely a matter of personal choice and the type of career you're likely to pursue.
What Will I Be Able to Do with My BA Management Degree?


Sub Header Text Here
Many successful business leaders begin their professional journey after completing their Bachelor of Arts in Management degree. NU's program offers an excellent pathway for working professionals to advance into leadership opportunities within their respective careers. It's designed to give you a competitive edge over fellow job seekers when pursuing a broad range of management roles.

The Key Grant Scholarship
Do you qualify for a needs-based scholarship? Learn more about the NU Key Grant Scholarship and other scholarship opportunities to unlock the door to your dreams!
Program Disclosure
Successful completion and attainment of National University degrees do not lead to automatic or immediate licensure, employment, or certification in any state/country. The University cannot guarantee that any professional organization or business will accept a graduate's application to sit for any certification, licensure, or related exam for the purpose of professional certification.
Program availability varies by state. Many disciplines, professions, and jobs require disclosure of an individual's criminal history, and a variety of states require background checks to apply to, or be eligible for, certain certificates, registrations, and licenses. Existence of a criminal history may also subject an individual to denial of an initial application for a certificate, registration, or license and/or result in the revocation or suspension of an existing certificate, registration, or license. Requirements can vary by state, occupation, and/or licensing authority.
NU graduates will be subject to additional requirements on a program, certification/licensure, employment, and state-by-state basis that can include one or more of the following items: internships, practicum experience, additional coursework, exams, tests, drug testing, earning an additional degree, and/or other training/education requirements.
All prospective students are advised to review employment, certification, and/or licensure requirements in their state, and to contact the certification/licensing body of the state and/or country where they intend to obtain certification/licensure to verify that these courses/programs qualify in that state/country, prior to enrolling. Prospective students are also advised to regularly review the state's/country's policies and procedures relating to certification/licensure, as those policies are subject to change.
National University degrees do not guarantee employment or salary of any kind. Prospective students are strongly encouraged to review desired job positions to review degrees, education, and/or training required to apply for desired positions. Prospective students should monitor these positions as requirements, salary, and other relevant factors can change over time.
*Positions may require additional experience, training and other factors beyond successfully completing this degree program. Depending on where you reside, many positions may also require state licensure, and it is the responsibility of the student to ensure that all licensure requirements are met. We encourage you to also review program specific requirements. Any data provided on this page is for informational purposes only and does not guarantee that completion of any degree program will achieve the underlying occupation or commensurate salary.