Bachelor of Arts in Management

Bachelor of Arts in Management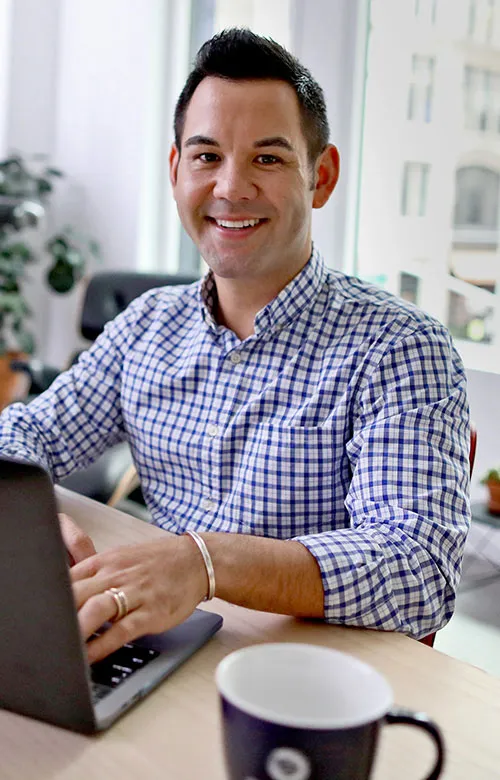 Become an Innovative Leader in Your Field
Strategic decisions. Keen insights. Mentoring skills. Managers in today's business environments need sharply honed knowledge and skills that can position them for career growth and success. For many, the path to a corner office starts with a bachelor's degree in management.
National University's (NU's) Bachelor of Arts in Management can prepare you to pursue a broad range of careers in any industry. Whether you're focused on respect and recognition or specialization in a particular area of the business world, our BA in Management is designed to help you gain an edge on competition and develop a new level of visionary insight.
Maybe you're in the early stage of your business career and are looking for a way to advance. Perhaps you have a military background, but want to transition into the civilian workforce. Possibly you're an aspiring entrepreneur hoping to start your own company. Whatever your motivation, NU's highly regarded BA in Management program can put you on the right track to a world of possibilities.
Program Learning Outcomes
As a graduate of National University's Bachelor of Arts in Management program, you will have developed the following skills:
Describe the basic functions of management and their practical implications on the operations of the organization
Analyze and evaluate management, leadership, and motivation theories
Identify organizational behavior, communications, change theories and their practical implications
Explain the effect of international business environmental factors (legal, economic, and cultural) in the context of global business
Explain the principles and theories of ethical decision-making and their practical implications in the everyday conduct of business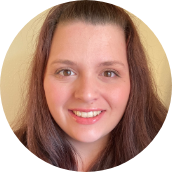 Samantha Valenzuela, Class of 2022
"The BA in Management program offers advanced curriculum taught by dedicated educators, which has prepared me to excel in today's complex business world."
Contact Us
Take the first step by starting your application online today.
To speak to an enrollment advisor about this program, please call 1-855-207-2184.
BA Management Program FAQs
Yes. Continuing your education into our Master of Business Administration program empowers you to build on the foundations of the BA program and focus more on a specific area of interest.
At NU, BA Management degree students have the option to take three higher-level electives that count towards the MBA degree. Once students take these courses, they are counted towards their bachelor's degree. However, if a student chooses to go on to the MBA, they will have three of their courses already completed. Since the MBA can be completed in less than a year, students who capitalize on the higher-level electives can finish their MBA in as few as nine months.
It's like getting double credit. You can take your electives in the BA in Management program and then transition them to the MBA. That's a major time accelerator and time-saver!
Generally speaking, a bachelor of arts degree (BA) will have a heavier emphasis on the arts, humanities, and social sciences, and a greater focus will be placed on building skills in critical thinking and communication. A bachelor of science degree is more likely to include coursework in science, math, and technology and emphasize proficiency in logic, reasoning, and qualitative skills. Choosing between a BA or BS degree is largely a matter of personal choice and the type of career you're likely to pursue.
Many successful business leaders begin their professional journey after completing their Bachelor of Arts in Management degree. NU's program offers an excellent pathway for working professionals to advance into leadership opportunities within their respective careers. It's designed to give you a competitive edge over fellow job seekers when pursuing a broad range of management roles.
Why Choose National University?
We're proud to be a veteran-founded, San Diego-based nonprofit. Since 1971, our mission has been to provide accessible, achievable higher education to adult learners. Today, we educate students from across the U.S. and around the globe, with over 180,000 alumni worldwide.
Program Disclosure
Successful completion and attainment of National University degrees do not lead to automatic or immediate licensure, employment, or certification in any state/country. The University cannot guarantee that any professional organization or business will accept a graduate's application to sit for any certification, licensure, or related exam for the purpose of professional certification.
Program availability varies by state. Many disciplines, professions, and jobs require disclosure of an individual's criminal history, and a variety of states require background checks to apply to, or be eligible for, certain certificates, registrations, and licenses. Existence of a criminal history may also subject an individual to denial of an initial application for a certificate, registration, or license and/or result in the revocation or suspension of an existing certificate, registration, or license. Requirements can vary by state, occupation, and/or licensing authority.
NU graduates will be subject to additional requirements in a program, certification/licensure, employment, and state-by-state basis that can include one or more of the following items: internships, practicum experience, additional coursework, exams, tests, drug testing, earning an additional degree, and/or other training/education requirements.
All prospective students are advised to review employment, certification, and/or licensure requirements in their state, and to contact the certification/licensing body of the state and/or country where they intend to obtain certification/licensure to verify that these courses/programs qualify in that state/country, prior to enrolling. Prospective students are also advised to regularly review the state's/country's policies and procedures relating to certification/licensure, as those policies are subject to change.
*Positions may require additional experience, training and other factors beyond successfully completing this degree program. Depending on where you reside, many positions may also require state licensure, and it is the responsibility of the student to ensure that all licensure requirements are met. We encourage you to also review program specific requirements. Any data provided on this page is for informational purposes only and does not guarantee that completion of any degree program will achieve the underlying occupation or commensurate salary.