Graduate Certificate in Integrative Health
Graduate Certificate in Integrative Health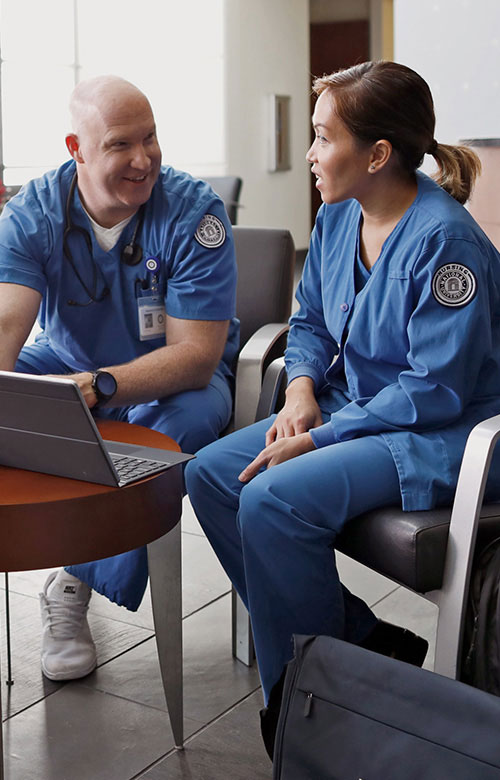 QUICK FACTS
Become a part of NU's global alumni community.
The Graduate Certificate in Integrative Health includes four-week classes.
National University is San Diego's largest private nonprofit university.
Combining the therapies and practices of conventional medicine and complementary and alternative medicine, integrative health focuses on healing rather than disease. It emphasizes a therapeutic relationship between client and practitioner, utilizes a holistic perspective, and supports the integration of mind, body, and spirit. In the Graduate Certificate in Integrative Health program, you'll examine spirituality and health, stress management, legal and ethical issues of integrative health, healing environments, energy medicine, Chinese medicine, Ayurveda, and nutrition and fitness.
The Certificate in Integrative Health and Wellness will enhance your knowledge, skill, and experience, providing a broad foundation of evidence-based information addressing the complexities of this field of study. You'll address the interconnectedness of mind, body, and spirit; explore healing philosophies and health systems; and understand the impact of social, cultural, environmental, and global perspectives on healing. Upon completion of the program, you'll be able to apply your new knowledge and skills in many settings, including acute care facilities, private clinical practices, nursing homes, wellness centers, chronic disease centers, health clubs, and corporate settings.
Program Learning Outcomes
Examine the nature of stress as an integrative approach to balance the mind, body, and spirit and differentiate the meridians as energy pathways.
Explain the seven elements used by states to define the practice of medicine.
Describe the philosophies that support healing environments and describe creating the sacred spaces and spiritually healing environments.
Explain the impact of key food laws and clinical drug trials relative to complementary and alternative therapies.
Describe the origins of Ayurvedic medicine and explain how diseases are manifested in the doshas.
Click here for program specific course information.
Meet Our Faculty
Why Choose National University?
We're proud to be a veteran-founded, San Diego-based nonprofit. Since 1971, our mission has been to provide accessible, achievable higher education to adult learners. Today, we educate students from across the U.S. and around the globe, with over 165,000 alumni worldwide.
Four-Week Classes
Focus on one subject at a time — one month at a time — and finish your degree faster.
100+ Degree Programs
Choose from associate, bachelor's, and master's degrees, plus credentials and certificates.
On Campus or Online
Study when and where it's convenient for you with evening, weekend, and 100% online classes.
Year-Round Enrollment
Apply or transfer any time. Classes start monthly, and applications are accepted year round.
20+ Campus Locations
Attend class onsite at one of over 20 campus locations across California or in Nevada.
Military Friendly
As a Yellow Ribbon school, we offer tuition discounts to servicemembers and dependents.